Vietnam's northern village launch massive testing after a Covid-19 community case detected
Thon Dien village, on the outskirts of Hai Duong City, 60km east of capital Hanoi, and a company workshop have been delineated and quarantined after two persons lived and worked their detected positive for coronavirus.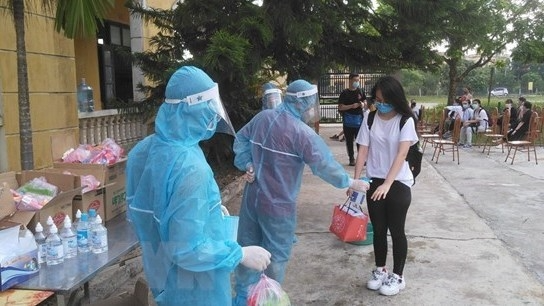 A quarantine site in Ha Nam province (Photo: VNA)
Director of Center for Disease Control (CDC) in Hai Duong Pham Duy Tuyen said that the province is urgently implementing all measures to stamp out the pandemic relating to the recent Covid-19 case announced by the Ministry of Health, according to Zing.
In detail, Patient 1552 is a woman, 34, who lived in Chi Linh City and worked for POYUN Ltd Company in Cong Hoa Industrial Zone, Chi Linh City, Hai Duong Province. She contracted the coronavirus after having close contact with a woman who had been positive for Covid-19 after entering Osaka, Japan.
Patient 1552 was said to be closely tied to a new variant of the SARS-CoV-2 virus found in the United Kingdom, which is 70% more transmissible.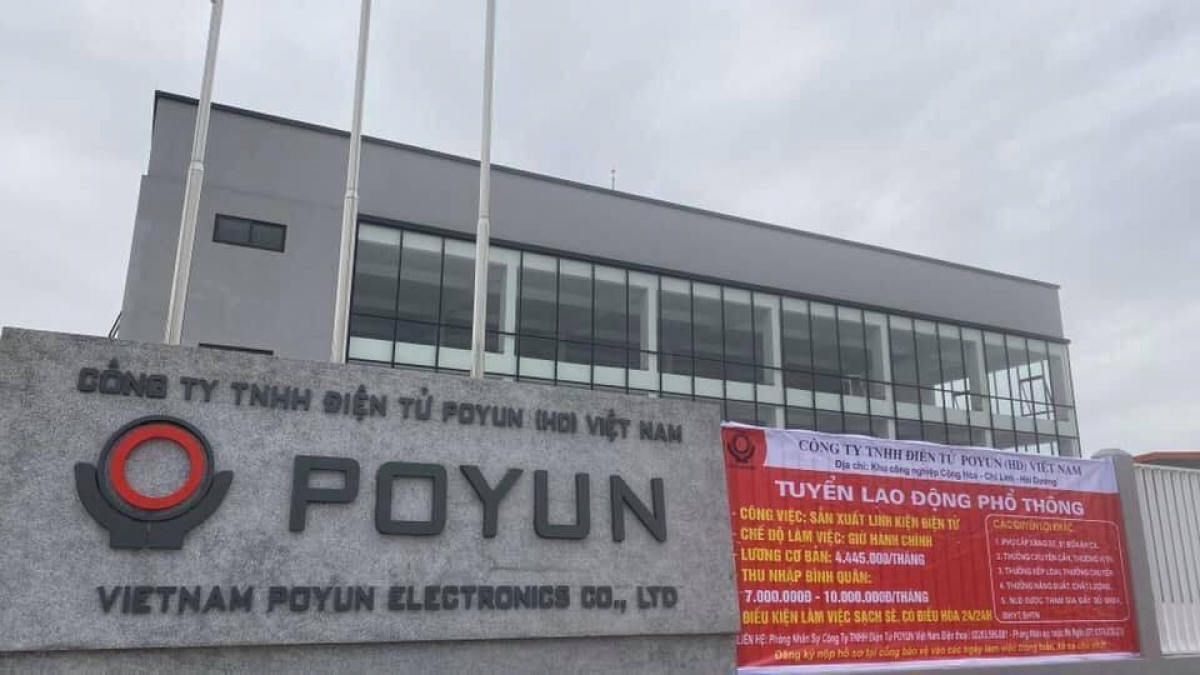 Poyun electronics Co. Ltd. in Hai Duoong's Chi Linh district where the patient works. (Photo: FB).
According to Tuyen, Hung Dao commune - the residence of the two above cases, the number of F1 is concentrated, the functional branch has not had a specific number. Therefore, CDC Hai Duong will coordinate with other agencies and functional units in zoning and quarantine.
On the evening of January 27, the functional departments zoned the entire Kim Dien village and the company's workshop where the 1552 case worked.
"We define each key facility to conduct blockade, exact localization and ensure epidemic prevention issues. At the same time, minimizing the impact on people's daily life, daily life and labor ", said Tuyen.
There would be many people who had contact with the two cases, said Tuyen, adding the CDC Hai Duong will work closely with relevant agencies to immediately track down and quarantine suspect cases.
The CDC Hai Duong will conduct massive testing to assess the nature and extent of the outbreak in order to adopt timely measures, said Tuyen.
Vietnam locks down a village due to Covid-19 concerns
A village in northern Vietnam has been locked down after a local woman tested positive for the mutated British coronavirus strain on arrival in Japan.
Vietnam's Ministry of Health said the woman had tested negative two days before leaving Hanoi, so it is possible she caught the coronavirus while in transit.
The woman is from Kim Dien village on the outskirts of Hai Duong City, 60km east of capital Hanoi.
Sixteen people she came into contact with have also been isolated, the ministry said in a statement.
Vu Duy Dang, chairman of the people's committee in the commune where the woman's family lives, said they have begun spraying and disinfecting the area.
The woman took a flight from Hanoi to Singapore on January 17 and then travelled on to Japan.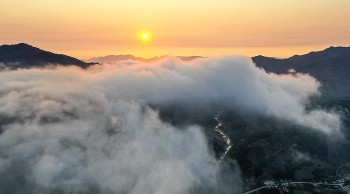 Multimedia
The gorgeous dawn behind a sea of fluffy white clouds creates a wonderful and beautiful picture of Truong Son Dong peak, Quang Ngai.