Visit The Home to World's 'Most Beautiful People'
Venezuela is known for its many Miss Universe, Miss World and Miss International wins, along with many iconic, fascinating, and picturesque places to explore.
Bordering Colombia, Brazil, Guyana, and the Atlantic Ocean, Venezuela is located in the northern part of the South American continent. Also, small Venezuelan islands are located on the Caribbean Sea. This magnificent country is home to fine beaches, wild forests, astounding mountains, lakes, rivers, unique fauna, and colourful flora. Thanks to its countless natural treasures, Venezuela has enormous tourism potential. Venezuelan culture, cuisine, language, and street art have attracted millions of tourists worldwide.
Lots of places in Venezuela are worth visiting and explore. Let's look through the list of amazing places to visit in Venezuela.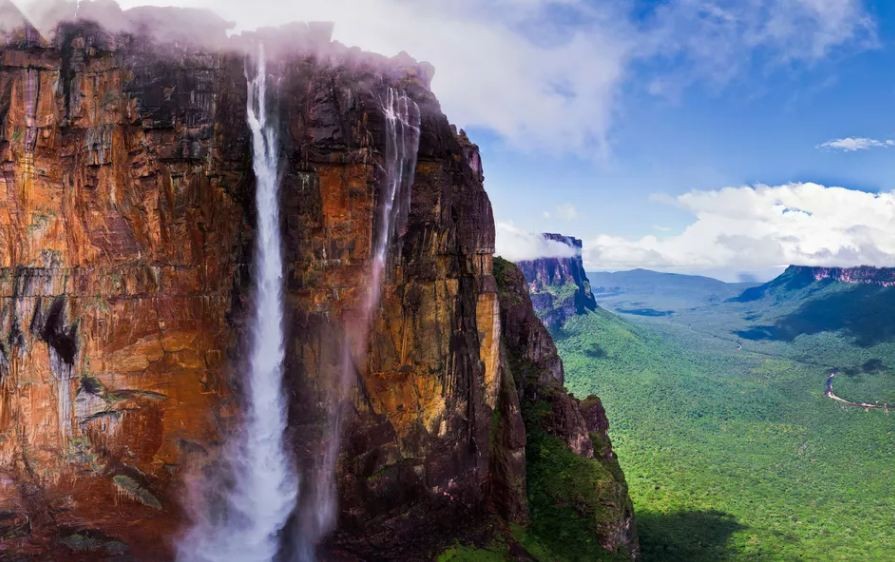 Angel Falls, Spanish Salto Ángel, also called Salto Churún Merú, waterfall in the Guiana Highlands in Bolívar state, southeastern Venezuela, on the Churún River, a tributary of the Caroní, 160 miles (260 km) southeast of Ciudad Bolívar. ViewStock / Getty Images
Angel Falls
Angell falls is a unique place and a wonder of the world. Located in Canaima national park in Venezuela, it is famous for being one of the four most beautiful waterfalls in the world, and as the highest uninterrupted waterfalls in the world.
The UNESCO World Heritage Site got their name Angel Falls after a US aviator became the first person to fly over the falls in the mid-20th century.
The only way to see the falls today is from the air, by boat trip up the river through Devil's Canyon, or by short hike to the viewpoint of the Falls. It is the trip of a lifetime. But as with most things that are once-in-a-lifetime, it requires a bit of extra legwork to make happen.
There are also beaches near the waterfall with pristine white sands. You will feel the wilderness of the Caribbean and Latin American exotic nature at its best during your time in the Angel Falls area.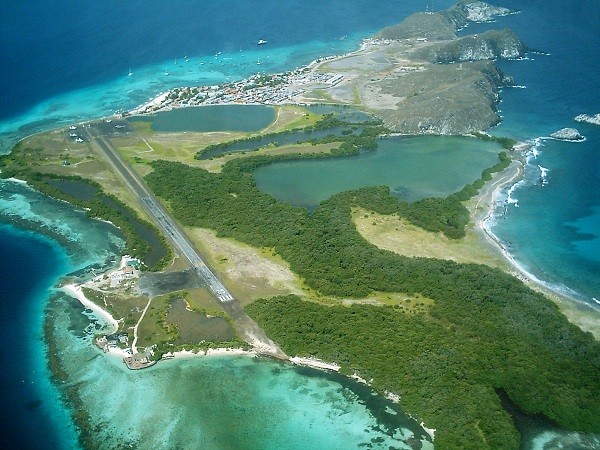 The Los Roques archipelago is a group of small Caribbean islands and sandbanks located approximately 130 km north of Caracas and the coast of Venezuela. The islands of this archipelago are located just 150 km west of the island of Bonaire in the Netherlands Antilles.
Archipiélago Los Roques
Los Roques is among the most important eco-tourist destinations in Venezuela, thanks to its pristine coral reef, and to the great variety of seabirds that live there or stay there. In fact, the archipelago is the meeting point of over 50 species of migratory birds, including pelicans, gannets and pink flamingos. Underwater there is a large variety of life forms, including dolphins, whales, manta rays, turtles, corals, fish, crustaceans, molluscs, sponges, sea urchins and starfish.
Black coral bushes, brain corals, star coral, and many other pristine hard and soft corals decorate the water to form a beautiful landscape.
On the beaches, you'll find hundreds of pelicans and terns feeding on schools of baitfish. Enjoy your time in this unique ecosystem by snorkeling, sailing, scuba diving, or just relaxing on the islands.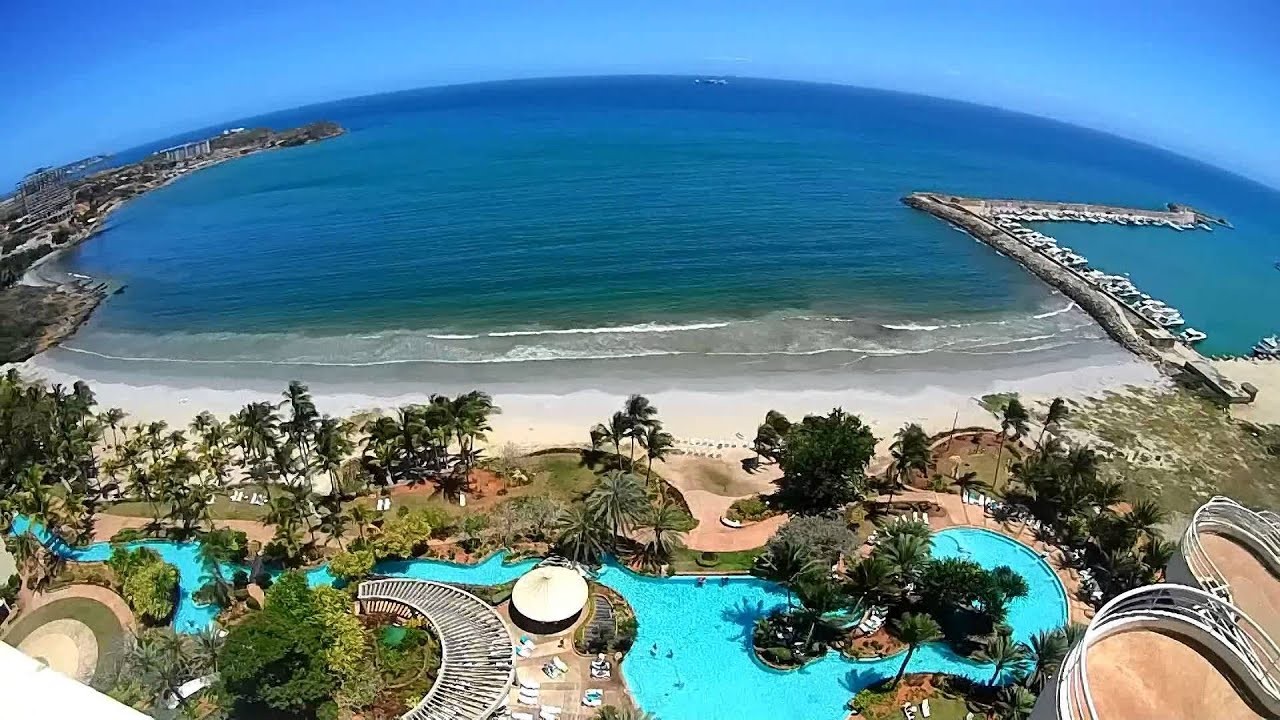 Isla de Margarita is located in the Caribbean sea to the north of Venezuela. This beautiful island is one of Venezuela's gems.
Isla de Margarita
Located about 25 miles from the mainland and accessible via air or ferry, Venezuela's mountainous Margarita Island provides Caribbean-style beaches and access to windsurfing, golf, horseback riding and scuba with a laid-back South American vibe. It's comprised of two islands connected in the middle by the mangrove-filled lagoon of La Restinga National Park.
Most development falls on the isle's eastern side around busy Porlamar, the capital La Asunción and colonial Pampatar, founded in 1535.
This is Morrocoy, a marine and submarine National Park which has the most important mangrove system in the southern Caribbean.
Morrocoy National Park
Many small cays and islets in the Caribbean are among the most valuable natural treasures of Venezuela. Morrocoy National Park is home to coral reefs, sandy beaches, and crystal clear water. Marine turtles, tropical fish species, dolphins, flamingos, pelicans, and egrets are unique fauna species typical of the National Park.
The Morrocoy National Park area is perfect for a family vacation and beach trips. The park area is preserved by the Venezuelan government, thanks to its great tourism potential.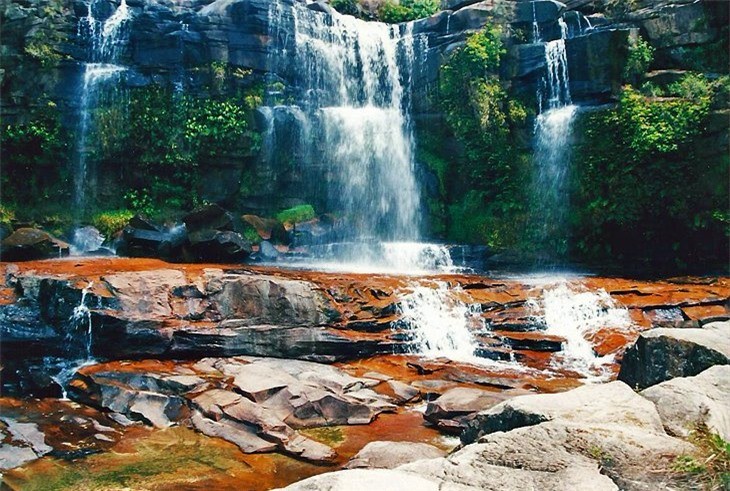 Canaima National Park is spread over 3 million ha in south-eastern Venezuela along the border between Guyana and Brazil.
La Gran Sabana (Canaima National Park)
La Gran Sabana is located in the eastern part of Venezuela and includes a large expanse of plateau which is dominated by open savannas that emphasize the numerous Tepuyes. Numerous rivers and waterfalls that run north to south, are part of the combined form of the upper basin of the Caroni River.
The eastern half of Canaima National Park is crossed by a road, this region is known as the Gran Sabana (English: The Great Plains). La Sabana is a grassy plateau, with an elevation of 900 to 1200 meters. Abounding in natural wonders such as waterfalls, rapids and rainforest, abundant wildlife makes Sabana is a natural paradise.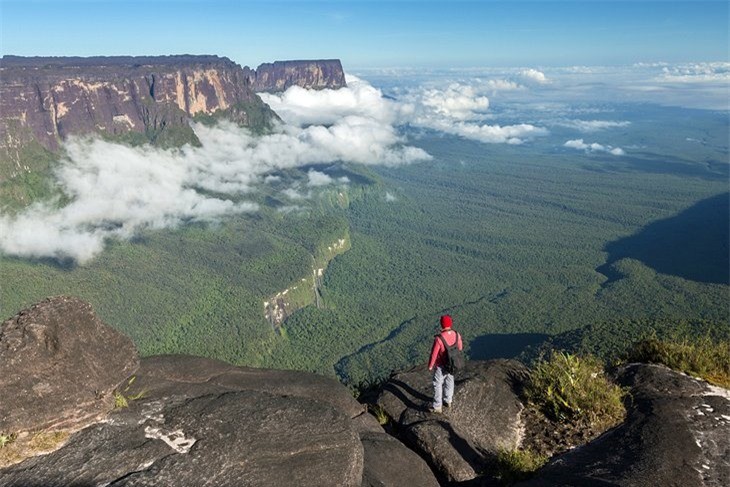 Located in Venezuela's Canaima National Park, Mount Roraima is the highest of the Pakaraima chain of tepui plateau.
Roraima Mountain
This fascinating place is the favourite destination for the Venezuela population, especially for those who love wild nature adventures.
Roraima Mountain and its surroundings are a must-visit for backpackers and hiking enthusiasts. Hiking up to the Roraima Mountain through wild Mediterranean forests is the most exciting tourist activity in Venezuela.
The Roraima Mountain landscape features unique rocks, thick forests, light-green Mediterranean bushes, meadows, and endemic mountain animals. Roraima Mountain is one of the unique places in Venezuela where you can explore wildlife at its best.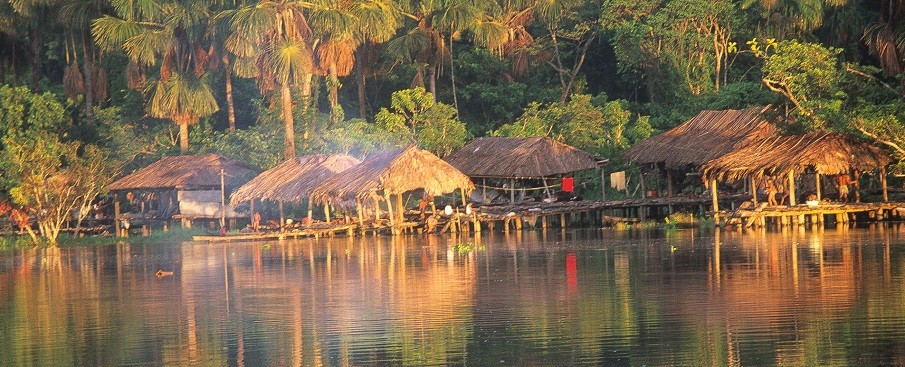 Visit the Orinoco Delta with mangrove-fringed islands and the indigenous tribes on a holiday to Venezuela.
Orinoco Delta
The surroundings of the Orinoco River is home to a fascinating landscape, flora, and fauna. Orinoco Delta is a must-visit spot during your travel to Venezuela. The unique animal species such as piranha, macaw, Orinoco monkey, crocodile, etc., will amaze you during the trip around Orinoco Delta. The colourful birds walking on light-green meadows look marvellous. Exploring the Orinoco Delta during the sunset will be a surreal experience for you.
There are lodges close to the land-side edge of the Delta which provide an introduction to the region, its people and its fauna and flora -- with a taste of adventure too. Close to the ocean at San Francisco de Guayo, it is possible to stay in a locally-owned guesthouse on the fringes of a large Warao village -- a wonderful place for relaxation and reflection in the simplest style.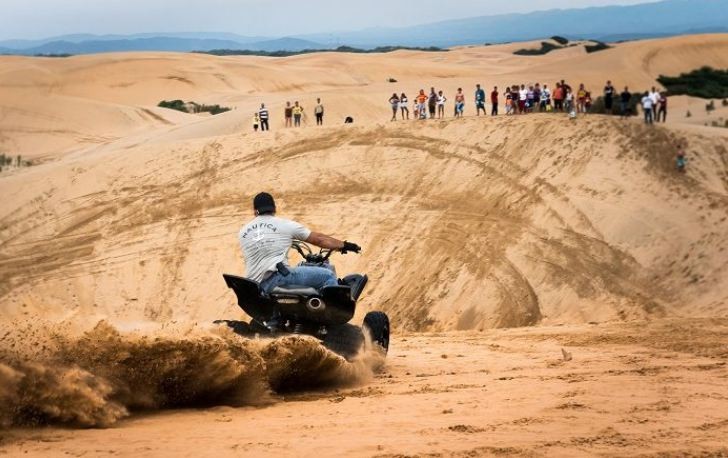 Médanos de Coro National Park, better known by the original name Parque Nacional Los Médanos de Coro, is a beautiful national park which is located near the city of Coro, in the Falcón State, within the Bolivarian Republic of Venezuela. Source: alluringworld.com
Los Médanos de Coro
Médanos de Coro National Park is a Venezuelan national park located in the state of Falcón, near the city of Coro on the road that leads to Paraguaná.
Filled with mountains of sand, Médanos de Coro is a definite must see place while in the northern part of Venezuela, and with the spectacular scenery and plentiful activities, the national park is certainly one of the more popular spots in the country. Covering an area of about 91 square km (35 square mi), the entire park is comprised of desert and coastal habitat which connects the Paraguaná Peninsula with the rest of Falcón State and Venezuela.
Established as a national park on 6 February 1974, Médanos de Coro is considered as an Important Bird Area where some 21 species of birds can be found, and in addition there are some lizards, rabbits, anteaters and foxes that can be seen throughout the area.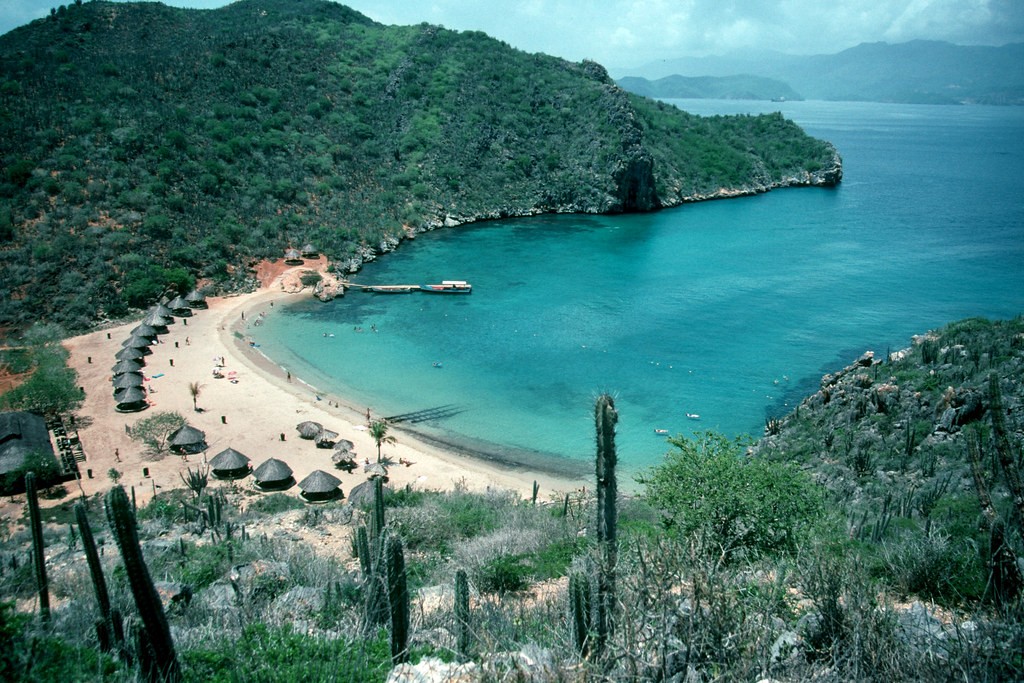 Mochima National Park is a 94935 hectare park located in Venezuela's northeast coastal region. Photo: David M. Lawrence
Mochima National Park
Named after the town of Mochima, it is one of a number of national parks along Venezuela's northeast Caribbean coastline.
The park was created in the year 1973 to protect the mountain forest of the Turimiquire Range and the country's eastern Caribbean Sea marine landscapes. It covers 94,935 hectares and is made up of an exclusively marine area in its western sector in Anzoátegui State, a coastal marine area that includes the Gulf of Santa Fé and Mochima Bay, and a mountainous area that covers the Turimiquire Dam watershed in Sucre State.
Mochima is a small touristic town and is located between Sucre and Anzoategui States with plenty of hostels where you can get a boat that will take you to the beautiful beaches. Every beach or island in Mochima National Park has crystal water, amazing sand, and a great diversity of flora and fauna.
Year-round weather temperatures range between 22 and 28 °C. The coastal climate has high temperatures and constant trade winds from November until May, which is the best time of the year to visit the park, while it is a bit cooler with more humidity from June to October.
Note
Venezuela is currently in a state of widespread civil, economic, and political crisis. Most governments in the world have advised against all travel to Venezuela due to crime, civil unrest, widespread shortages in basic goods (medicine, food, drinking water).
However, many famous places in Venezuela are totally safe. You can conveniently walk around the streets in well-known travel destinations.
The best way to be safe is to travel with groups of other foreigners. Also, local tourism agencies and hotels offer guidance services. It is worth paying for guidance as your safety will be guaranteed.
According to wego.com, all travellers entering Venezuela must have a negative Covid-19 PCR test performed within 48 hours of boarding their incoming flight. All individuals will be subjected to a Covid-19 test at port of entry to be administered by local health authorities. If you test positive for Covid-19, quarantine at a state-designated facility is compulsory.
Passengers departing Venezuela might undergo a medical assessment at their departure point, including answering questions on possible symptoms and having their temperature checked. Individuals exhibiting Covid-19 symptoms will not be allowed to depart.