Wonderful Destinations That You Should Visit When You are Young
Travelling is a fun activity for you to enjoy in your 20's, when everything is an advantage to you: Health, youth and passion for exploration. Let's take a look at some of the best destinations that you should see once in your life.
When you are in your 20's, travelling becomes a hobby of fun and joy. You have everything that other older people can wish for: Health, youth, time and passion to explore the world outside of your small hometown, before deciding to settle down and starting a family, or a business career.
For most travelers in their 20's, money is a major obstacle for adventure. It's rare for a young person to have substantial amounts of money saved, especially during or right after studying at university. This means luxurious getaways with five-star hotels and first-class flights are often out of the question. So, a budget-friendly destination will be better for you and your wallet, but will still bring you the best experience.
We collect some wonderful and financially friendly places you should go when you are young, for you to add in your travelling wishlist in the future.
1. Maasai Mara, Kenya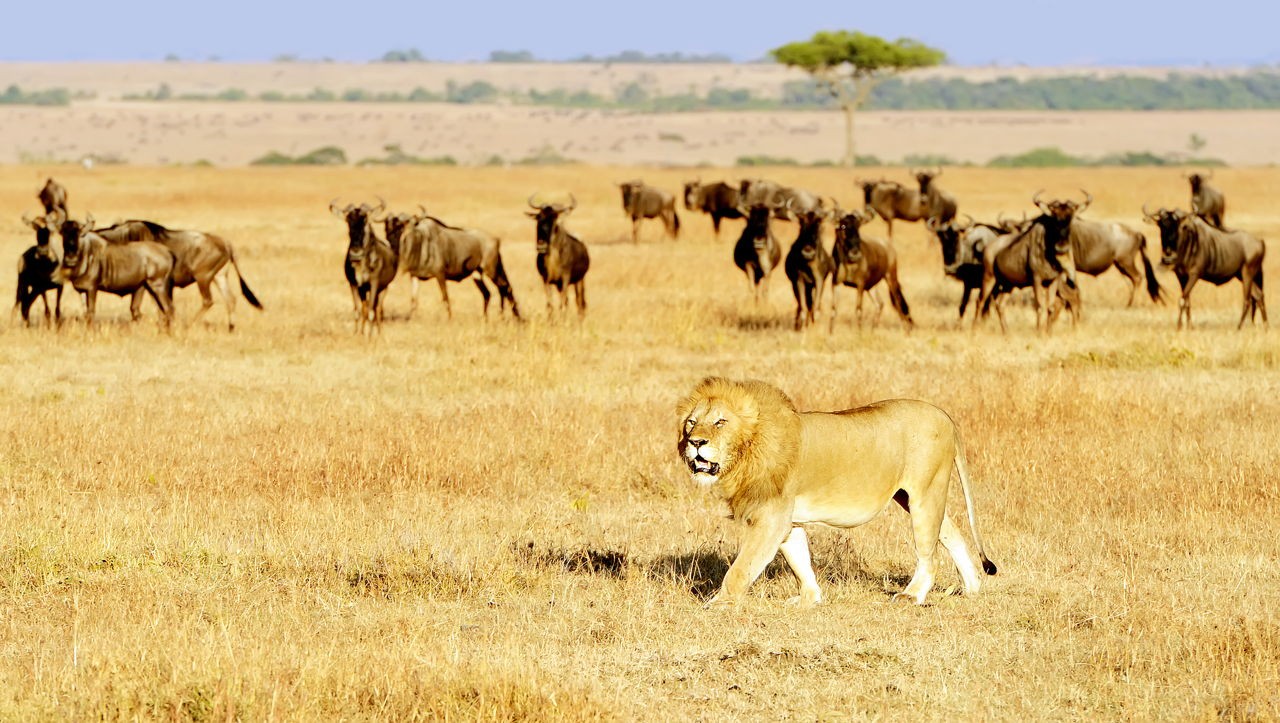 Photo: Migalo Travel
Situated in the southwest of Kenya, covering an area of 1,510 square km (583 square miles), the Masai Mara National Reserve is a land of breathtaking vistas, abundant wildlife and endless plains.
The quintessential Masai Mara safari delivers many attractions, as the reserve is home to an excellent year-round concentration of game, including the more than two million wildebeest, zebras and other antelopes that make up the famous Great Migration.
It is no surprise then that tourists from the world over travel here not least because the reserve has been voted one of the new Seven Wonders of the World. Regarding the origin of the name, the word 'Masai' comes from the Maasai tribe, nomadic inhabitants of the area and the word 'Mara' is their word for 'spotted', referring to the ubiquitous flat topped acacia trees, shrubs and bushes that dot the landscape across most of the reserve.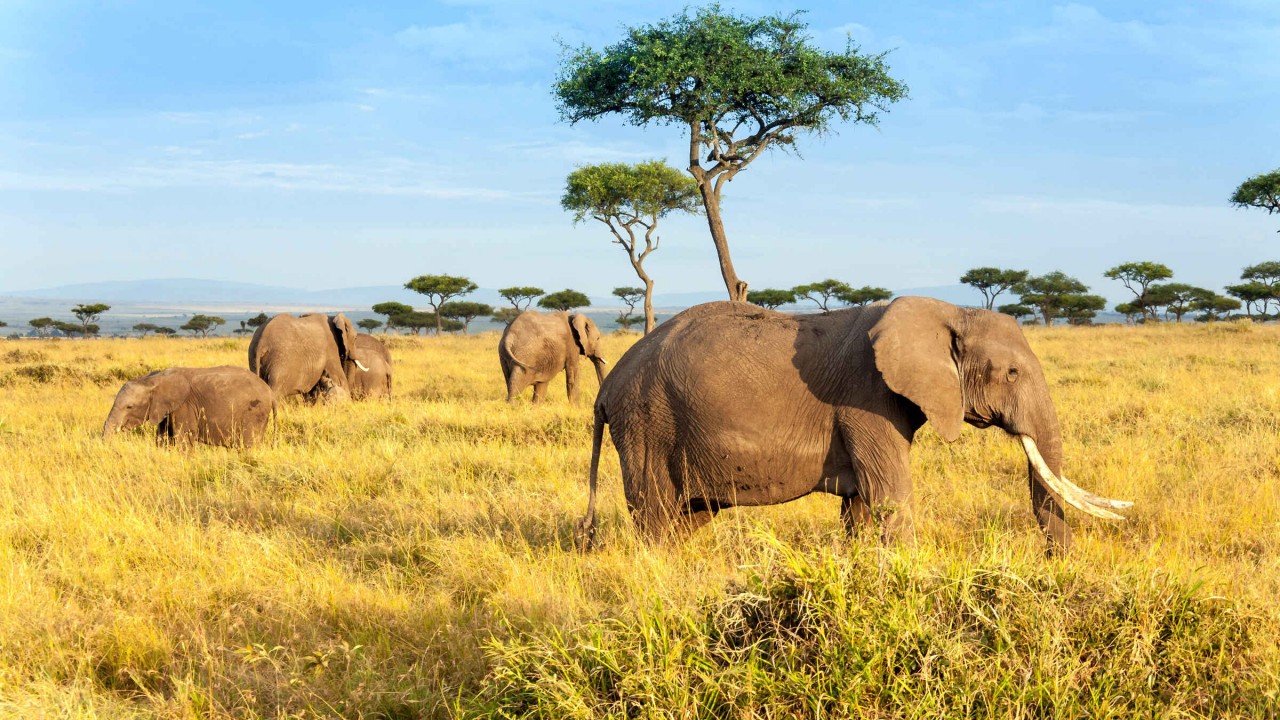 Photo: GetYourGuide
2. Thailand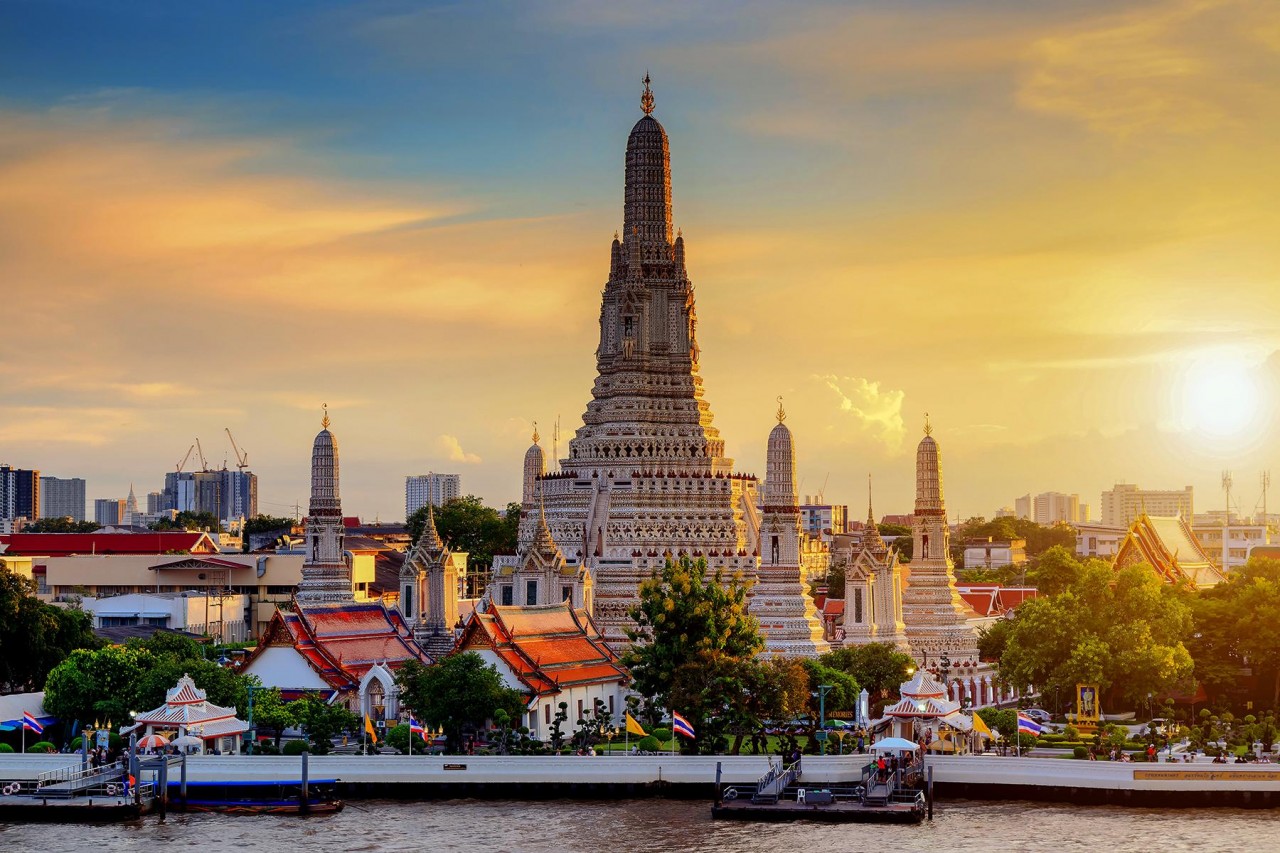 Photo: Shutterstock
Friendly and food-obsessed, hedonistic and historic, cultured and curious, Thailand tempts visitors with a smile as golden as the country's glittering temples and tropical beaches.
Adored around the world, Thai cuisine expresses fundamental aspects of Thai culture: it is generous, warm, refreshing and relaxed. Thai dishes rely on fresh, local ingredients – pungent lemongrass, searing chillies and plump seafood.
Thailand's world-famous attractions have been well documented on television, are used as backdrops in several Hollywood movies and crop up again and again in modern fiction. From the north of Thailand in Chiang Mai to the lush southern province of Krabi you'll be charmed and even shocked by the raw beauty of Thailand.
3. Rainbow Mountain, Peru
You will have seen countless pictures of Rainbow Mountain on Instagram and, if you're already in Cusco, its unmistakable seams of red, yellow, and orange will now be a common sight all over the city's hostels and tour agencies.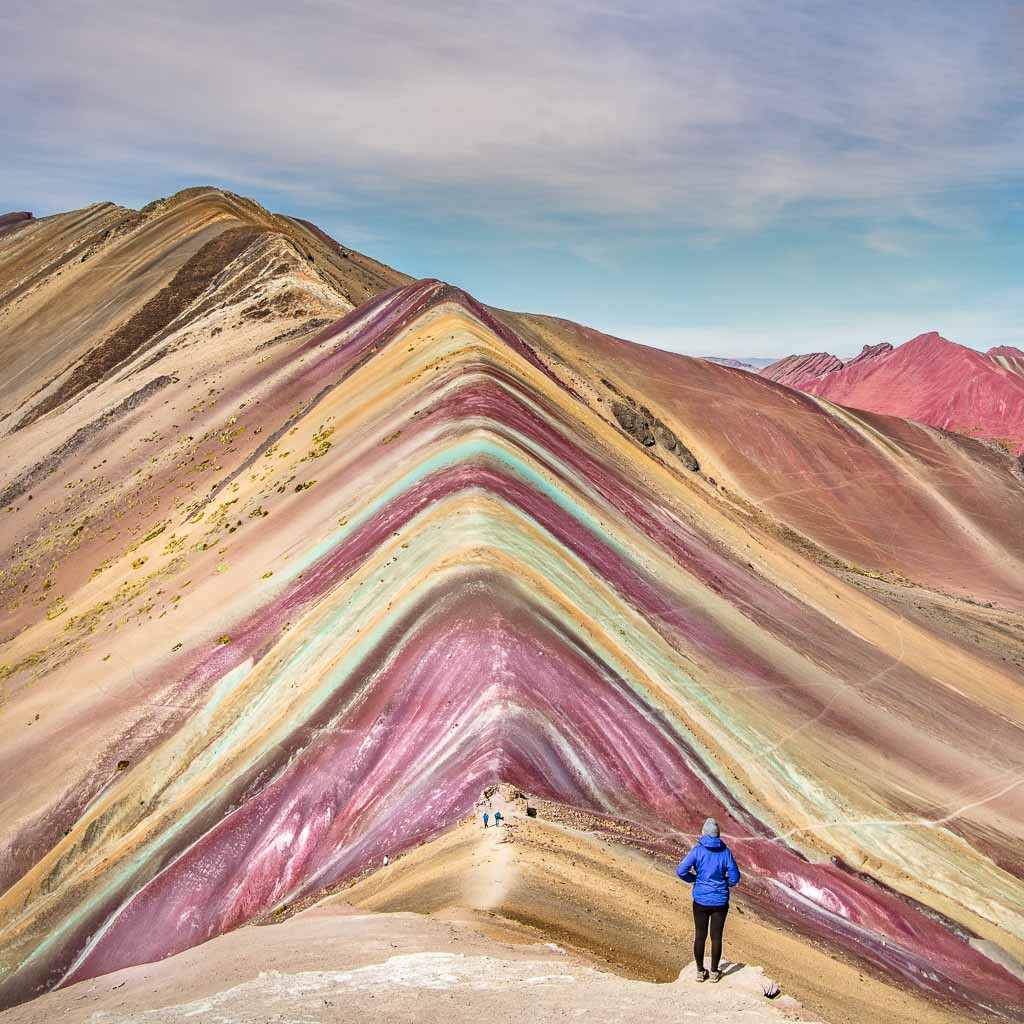 Photo: Adventures of Lil Nicki
Vinicunca, or Winikunka, also called Montaña de Siete Colores, Montaña de Colores or Rainbow Mountain, is a mountain in the Andes of Peru with an altitude of 5,200 metres (17,100 ft) above sea level. It is located on the road to the Ausangate mountain, in the Cusco region, between the districts of Cusipata, province of Quispicanchi, Pitumarca, and the province of Canchis.
The hike to Rainbow Mountain will usually take around 3 hours depending on your speed and level of physical fitness. The trail itself is mostly flat until the final ascent, but the high altitude is what makes it challenging. For those who prefer not to hike, there are usually horses available for rent along the trail, however they can only bring you to the end of the flat part of the trail where you'll have to dismount and climb the final stretch on foot to reach the summit.
4. Bamboo Island, Cambodia
Koh Russei, Koh Russey or Bamboo Island is one of a group of small islands in the Gulf of Thailand, located about 4.5 km (3 mi) off the coast of Sihanoukville city in southern Cambodia. It is administered by Prey Nob District in Sihanoukville Province.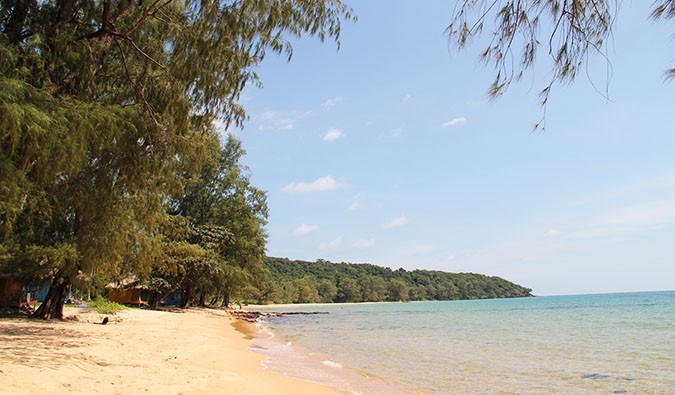 Photo: Nomadic Matt
Bamboo Island is about 4.5 km off the coast of Sihanoukville. A boat ride to this laidback island takes about 30 minutes, and once there, you'll find that only about 30 people live on the island. On the north-facing crescent beach, Bamboo Island has several bungalow resorts, restaurants and bars.
Bamboo Island has warm and crystal-clear water for swimming, along with soft golden sandy beaches and natural surroundings. You'll find footpaths throughout the island, so you can explore the jungle-covered interior. There is a volleyball net on the beach. This destination is perfect for a summer holiday and leisure trip with your family and friends.
5. Milford Sound, New Zealand
Deep within Fiordland National Park lies Milford Sound, New Zealand's most stunning natural attraction. With its magical combination of mountain peaks, ink-dark waters and superb dramatic forest-clad cliffs, it must be seen to be believed.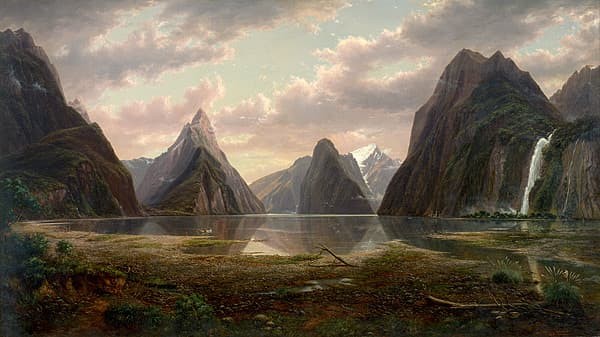 Photo: National Gallery of Australia
Now, an interesting fact about the name of this wonderful place: Milford Sound is named after Milford Haven in Wales, while the Cleddau River which flows into the sound is also named for its Welsh namesake. The Māori named the sound Piopiotahi after the thrush-like piopio bird, now extinct. Piopiotahi means "a single piopio", harking back to the legend of Māui trying to win immortality for mankind—when Maui died in the attempt, a piopio was said to have flown here in mourning.
Boat cruises – during the day or overnight – are an excellent way to experience the Sound. Adventurous types might also like to head out sea kayaking, diving or flightseeing. To learn more about the local marine life, visit the underwater observatory at Harrison Cove and marvel at the black coral, 11-legged sea stars and delicate anemones.
Safe Travel Tips For Young People
Research
After selecting the particular destination, research about the place. See how well it is connected with airways, railways etc. Identify its weather conditions. You can go through the travel magazines or surf the internet where you can find the necessary information. Try to gather as much information as possible about the visiting place. Know about their culture, history, cuisine etc, so you can best prepare for yourself.
Organize Your Budget
Organize your budget effectively. Prepare a list of your travel expenditure. Depending upon your budget, choose the travel mode to the destination. Research well to find the best package deals. Money is one of the most important things to make your trips smooth, so do not waste any coins for unnecessary stuff.
Capture Your Memorable Moments
To capture your best moments, carry a digital camera. No matter how well you are prepared, something or the other will not work properly. So, try to carry an extra piece. Record your favorite memories and capture beautiful scenery of that place. And do not forget to share it with your friends and family.
Pack Safe and Stay Safe
Before leaving for destination, recheck your packed luggage. Make sure that you pack all your essentials like food stuff, travel documents etc. Ensure that you hang or stick some kind of identification on your luggage. By this you can easily find your luggage. Keep a copy of your passport, tickets with you. Always keep your important stuff close to you during the trips.
Travel Insurance
Make sure that you have travel insurance. To protect yourself from unforeseen situations, you need to have travel insurance. As you can't expect those circumstances, having a travel policy gives you peace of mind. It covers the cost of missed departures, medical expenses, baggage loss, liability cost, flight interruptions etc.
Some other useful tips:
Whether you travel on summer vacation or a youth mission trip, you need to organize your trip efficiently. Don't spend your vacation by drinking and partying. You should focus on your safety, particularly while traveling abroad. You need to be aware of your surroundings and should keep an eye on your belongings. It is better to create a buddy system with your travel group; you can stay connected with each other all the way. Identify the laws, customs and rules of the particular destination which you are visiting.