Vietnamese Man Travels to 30 Countries - Video
Before Covid-19, Phan Quoc made dozens of trips throughout Asia, Europe, Africa and then returned to Vietnam to work.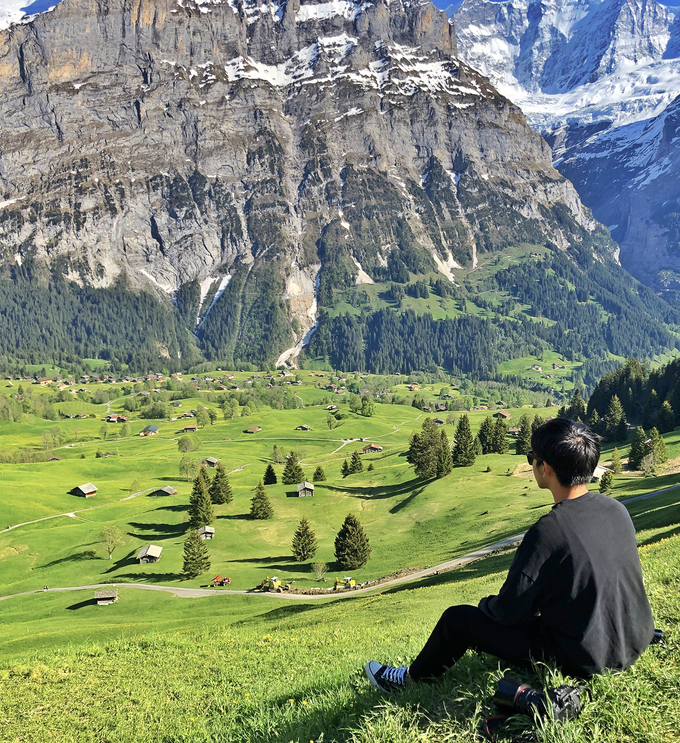 For Quoc, the small village in the Swiss Alps was the most overwhelming scene he has ever seen. Photo: VnExpress
Growing up in a not-so-well-off family in Quang Ngai, Phan Thanh Quoc, 29, has cherished his travels around the world, which many adults and peers consider a fantasy. After graduating from university in Ho Chi Minh City, Quoc became a programmer for domestic and foreign companies, and started to earn money to fulfill his dream.
His first trip in 2016 was to tour Cambodia for three days. Then there were countries like Myanmar, Malaysia, Thailand, and Singapore. He said he wanted to start in Southeast Asia because it was close and the cost not too high, helping him gain more travel experience.
The trips gradually became longer, from nine days to nearly two months, which he made every time he completed a project and intended to change jobs. When he turned 27 years old, Quoc had set foot in 30 countries and territories in Asia, Europe and Africa such as Nepal, India, France, Germany, Switzerland, Luxembourg, Belgium and Egypt.
The trip with the highest cost was a more than a month trip through Europe at a cost of more than VND 100 million (US$4,346). He booked a plane ticket back to Vietnam when his money was about to run out.
He said that when he first started the trip, his parents were very worried about his safety. In addition, his friends and relatives often told him about settling down, spending money in Vietnam to buy a house and get married like many other people. "Each person has a different life purpose and I am happy to follow the path I choose, live meaningful years. Later on, my parents also supported me," Quoc said.
His trips are not planned or booked in advance, in the process of discovering one country, he will apply for a visa to go to another He said that this type of tourism helps him not to be constrained in the plan, and be completely overwhelmed by the landscape and culture in each destination.
In each country, Quoc does not stay more than 2 weeks, so most of the time he will return many times to explore other regions and cities. Instead of resorting, he prioritizes experience activities and visits the world's wonders, such as visiting the Egyptian Pyramids, volcanoes in Indonesia, or wandering in a village in the Alps in Switzerland.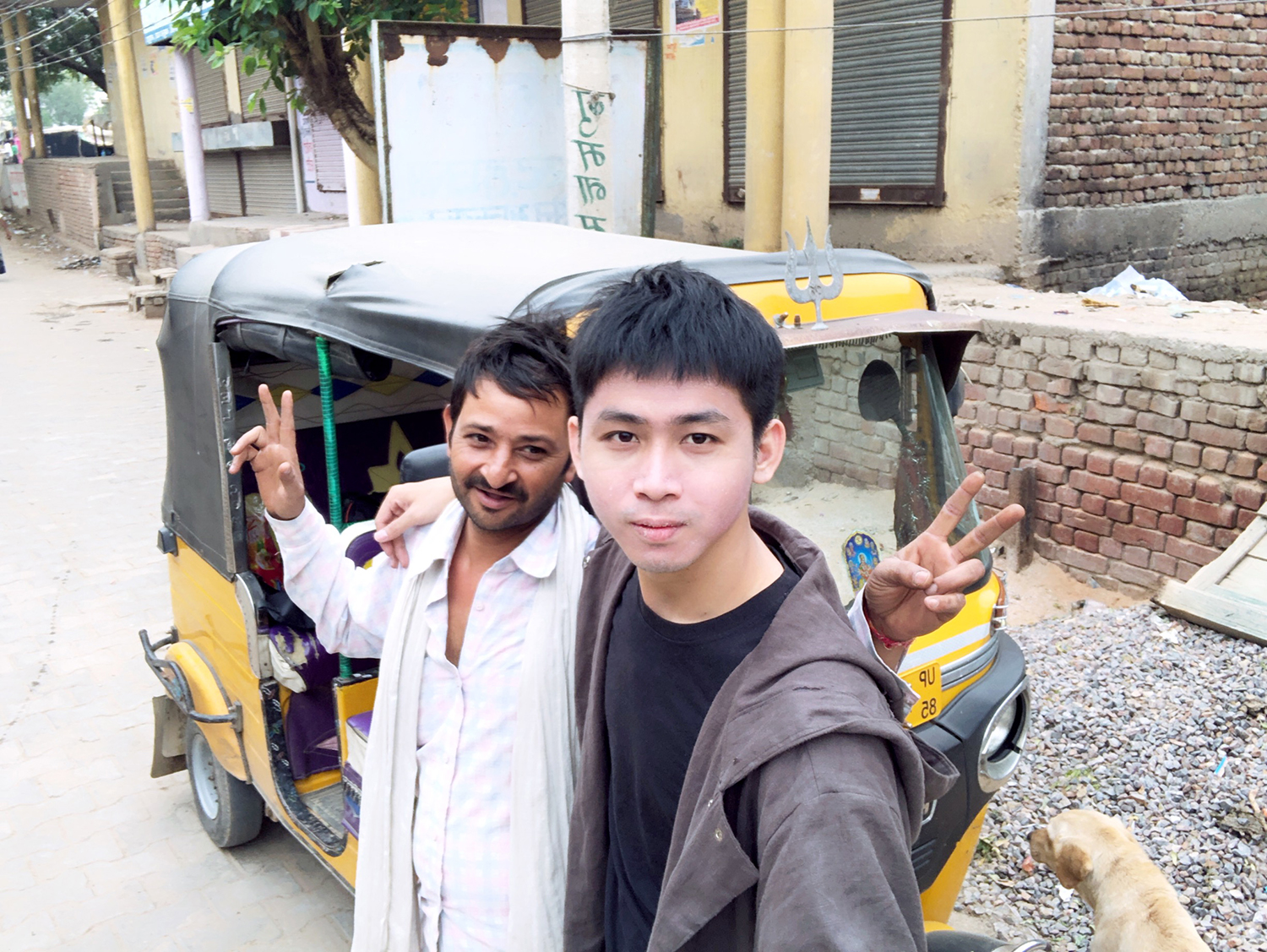 An Indian friend named Rami. Photo: VnExpress
Many times, he also tried exploring the countryside, where there are very few tourist activities, and the people did not speak English. Arriving in Mathura (India) at 3 a.m. one day in April 2018, he was startled because he was surrounded by densely armed troops, no wifi signal, and no sim card.
Three days in, he felt like he was alone as a foreigner, and even more unable to communicate because no one spoke English; he also met cheats and pickpockets. Fortunately, he met a tuk tuk driver named Rami, ready to take him on a tour around Mathura and Vrindavan. Rami enthusiastically told stories in Indian.
"Even though I didn't understand anything, I think his story is very interesting. He is a very gentle friend, and when I return to Mathura, I will give him Vietnamese gifts," Quoc said.
During the journey, Quoc also encountered many problems and difficulties through which he gained close friends. Once in Egypt, he and a Taiwanese girl he just met took a taxi to the Pyramids. Because he had to stay up all night to prepare papers and letters to the embassy to apply for a visa, Quoc overslept. Instead of going 20 kilometers to the Pyramids, the driver went the exact opposite way for more than 80 kilometers.
When he woke up and realized the distance was wrong, he asked the driver to go back to the city center. However, about 20 kilometers from the city, the driver stopped the car in an empty suburb to ask for money from Quoc and his friend. At this time, knowing that he had encountered a bad person, Quoc reacted harshly and the two sides got into a fight. When two Egyptian musicians passed by, realizing he was a foreigner, they stopped to make peace and paid the driver, then took them back to the city.
He said that this memory was the most memorable for him, not because it's scary but because he made very close friends like the Taiwanese girl. In addition, two boys, an Egyptian and a Korean, came as soon as they knew he had a problem. Later, he made trips to visit their homeland.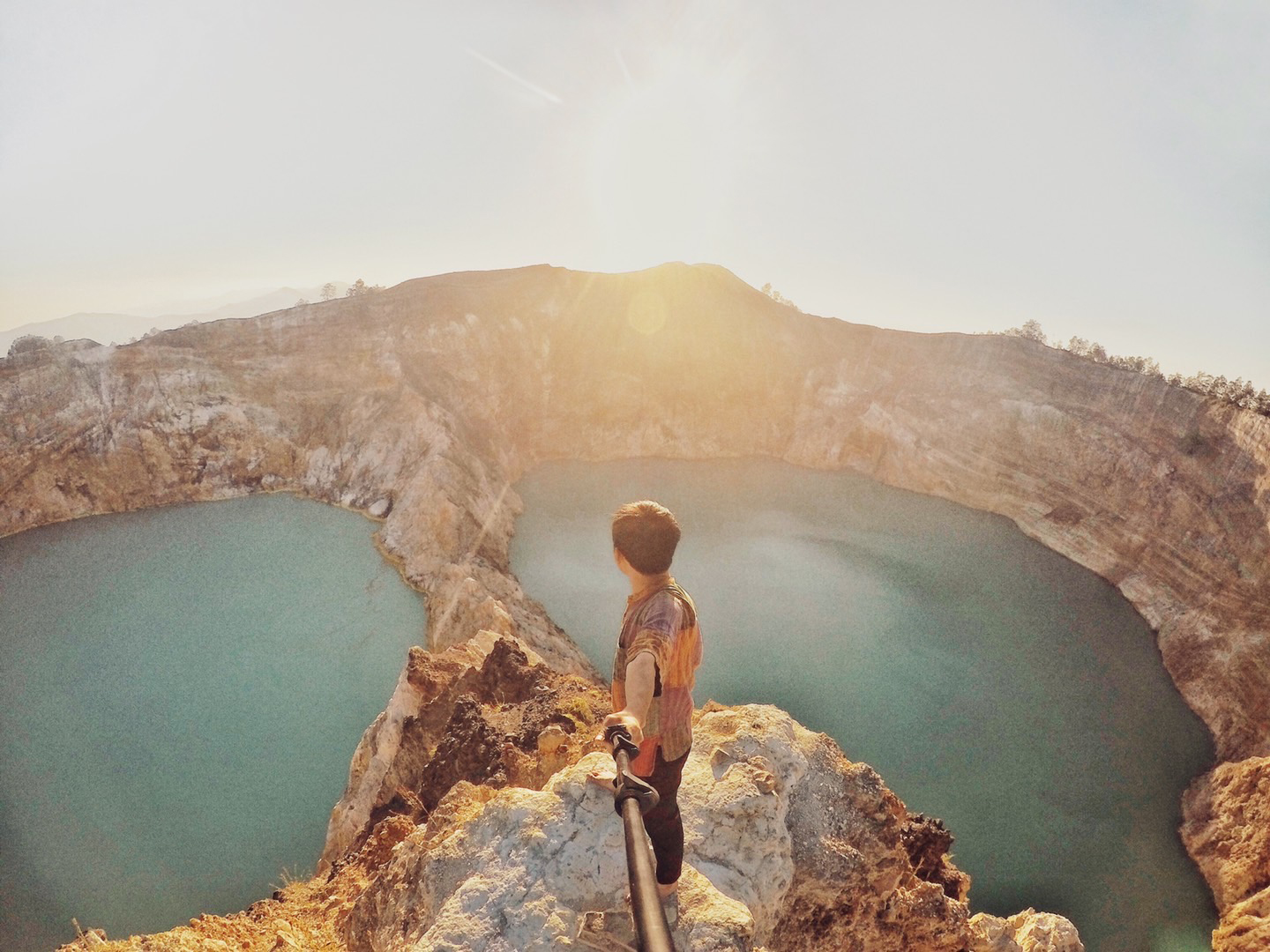 Double crater in a remote place in Indonesia. Photo: VnExpress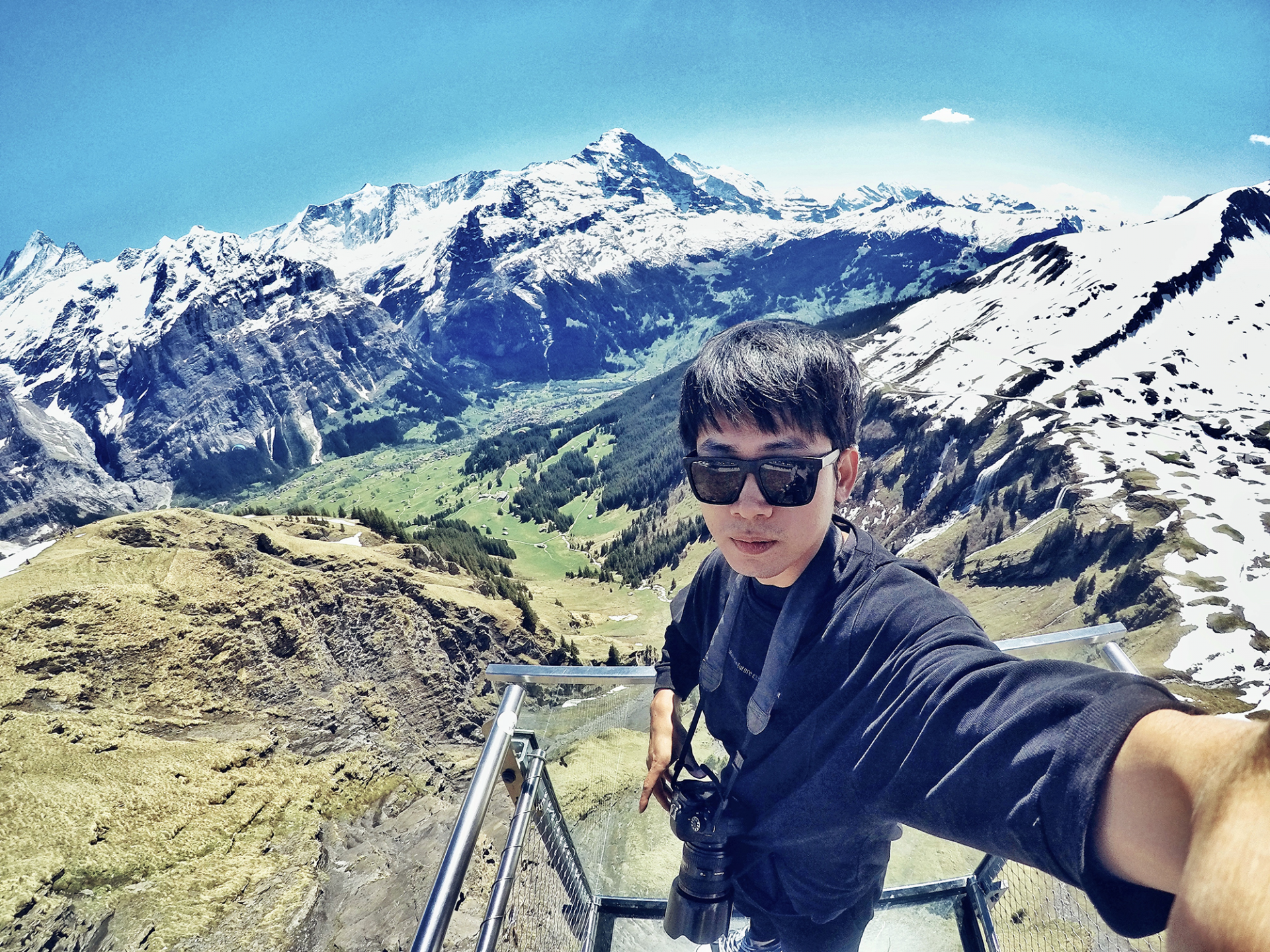 Quoc in the majestic Alps. Photo: VnExpress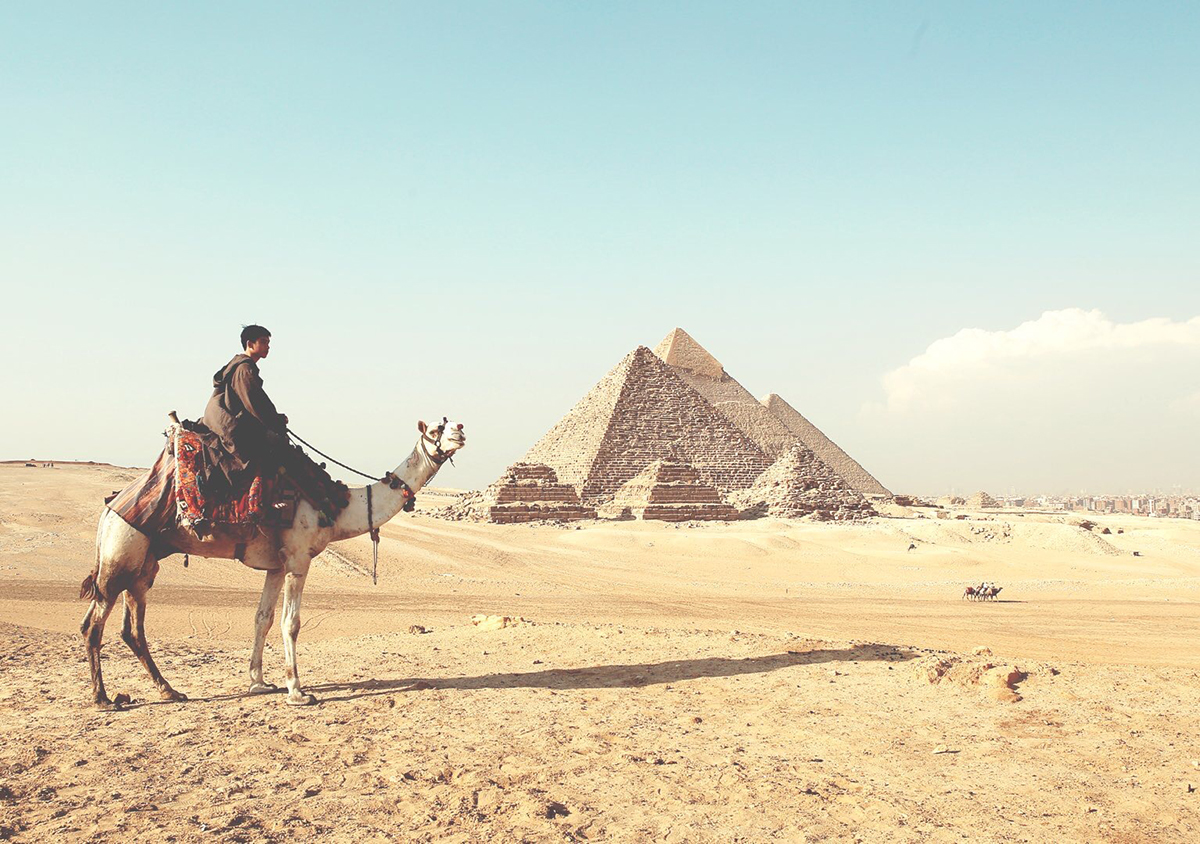 Riding a camel looking at the pyramids of Giza, Egypt. Photo: VnExpress
In 2020, because of the Covid-19 pandemic, Quoc is temporarily suspending international travel. Instead, he spent time traveling in the country and came to Cao Bang to hunt for the ripe rice.
Having been to more than 50 provinces and cities in the country since he was a student, and having set foot in many countries around the world, he says Vietnam has a natural beauty that many countries in the region do not have.
Famous destinations along Vietnam through video by Phan Quoc. Video: Phan Quoc
In the coming time, he will spend time making videos of beautiful scenes of Vietnam, especially the northern provinces such as Ninh Binh, Cao Bang and Lao Cai, which will be posted on his Tiktok channel with more than 100,000 followers and personal blog so that international friends can know more about Vietnam.