Wuhan pneumonia outbreak update: 440 cases in China, 17 deaths
Deaths from China's coronavirus outbreak rose to 17 on Wednesday (Jan 22), heightening global precautions of contagion as cases now detected as far away as the United States.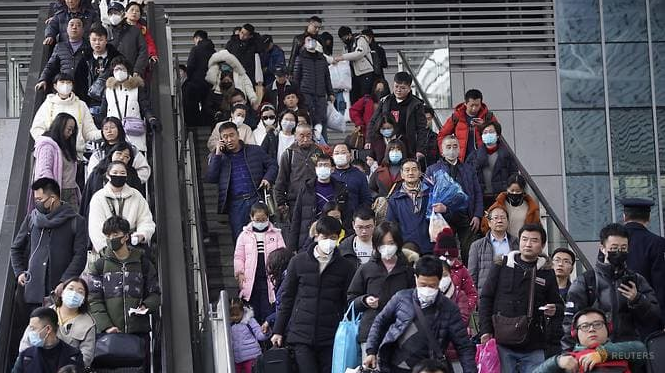 Passengers wearing masks are seen at Shanghai railway station in Shanghai, China, on Jan 21, 2020. (Photo: REUTERS/Aly Song)
The previously unknown and contagious coronavirus strain emerged from the central city of Wuhan, with cases now detected as far away as the United States. Officials believe the origin to be a market where wildlife is traded illegally.
The latest death toll in Hubei province, of which Wuhan is the capital, had risen to 17 late on Wednesday, state television quoted the provincial government as saying.
"The rise in the mobility of the public has objectively increased the risk of the epidemic spreading," National Health Commission vice-minister Li Bin said.
The coronavirus has caused alarm due to its similarity to SARS (Severe Acute Respiratory Syndrome), which killed nearly 650 people across mainland China and Hong Kong in 2002-2003.
The World Health Organization (WHO) began an emergency meeting to determine whether to declare a rare global public health emergency over the disease, which has now been detected in the United States, Taiwan, Thailand, Japan, South Korea and Macau.
The first case in the United States - a Seattle resident in his 30s - is in good condition, American officials said.
President Donald Trump said the United States' Centers for Disease Control and Prevention had a good containment plan. "We think it is going to be handled very well," he said at Davos in Switzerland.
In Wuhan, the epicentre of the outbreak, authorities cancelled large public events, called on visitors to stay away and urged residents not to leave the central Chinese city of 11 million people.
Li said the virus, which can cause pneumonia, was being spread via breathing. Symptoms include fever, coughing and difficulty breathing. About 2,200 people in contact with infected people were in isolation.
There is no vaccine for the virus.
WHO spokesman Tarik Jasarevic said new cases would appear as China stepped up monitoring. But Li said there was no evidence of "super-spreaders" capable of disseminating the virus more widely, as happened during the SARS outbreak. SARS was thought to have crossed to humans from civet cats sold for food.
The illness is mainly transmitted via the respiratory tract and there "is the possibility of viral mutation and further spread of the disease", Li told a news conference in Beijing.
The Chinese government has classified the outbreak in the same category as the SARS epidemic, meaning compulsory isolation for those diagnosed with the illness and the potential to implement quarantine measures.
But they still have not been able to confirm the exact source of the virus.
"We will step up research efforts to identify the source and transmission of the disease," Li said, although he said experts believe "the cases are mostly linked to Wuhan".
Animals are suspected to be the primary source of the outbreak.
A price list circulating online in China for a business at the Wuhan market lists a menagerie of animals or animal-based products including live foxes, crocodiles, wolf puppies and rats. It also offered civets, the animal linked to SARS.
"We already know that the disease originated from a market which conducted illegal transaction of wild animals," said Gao Fu, director of the Chinese centre for disease control and prevention.
He said it was clear "this virus is adapting and mutating".
Hong Kong and British scientists have estimated that between 1,300 and 1,700 people in Wuhan may have been infected
GLOBAL PRECAUTIONS
Airports round the world have stepped up screening of people from China.
Russia's consumer safety watchdog said it had strengthened its sanitary and quarantine control, Britain said it would start enhanced monitoring of passengers arriving from Wuhan and Singapore started screening all passengers arriving from China.
Macau (China) confirmed its first case of pneumonia linked to the coronavirus and tightened body-temperature screening measures.
A first case of the virus emerged in Hong Kong (China) on Wednesday, media reported. The patient arrived via high-speed railway from the mainland and had been quarantined.
Mexico said it was investigating a potential case of the virus.
North Korea banned foreign tourists from Wednesday due to the virus, several foreign tour operators said, losing one of its main sources of foreign currency.
Some qualifying boxing matches for the 2020 Olympics set for Wuhan cancelled and women's football qualifiers shifted to Nanjing./.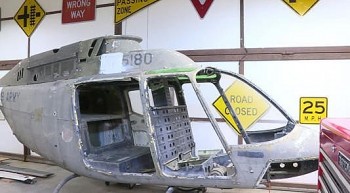 World
A piece of military history related to Vietnam is coming to life with a special project in a small Barton County townm in the US