Yelp Review: Three Viet Restaurants Debut in Top 100 Best Places to Eat in 2022
Yelpers help foodies find the top restaurants in the U.S in 2022, including three Vietnamese restaurants, so take a trip to these recommendations to see what they bring to the table.
There is a certain democratic charm to "best restaurants" lists, based on the experiences of diners, as opposed to those made by professional food critics, who tend to emphasize newer and more advanced establishments, when handing out their recommendations.
No. 57: Nomi, El Paso, Texas
This strip-mall eatery may have an unassuming exterior, but it serves up some of Texas's tastiest Asian fusion cuisine in moody East-meets-West interiors.
The perfect lunch, grilled skirt steak! A Saigon-styled rice dish with homemade apricot bbq, seasonal salad that comes in a generous serving. Come give them a try!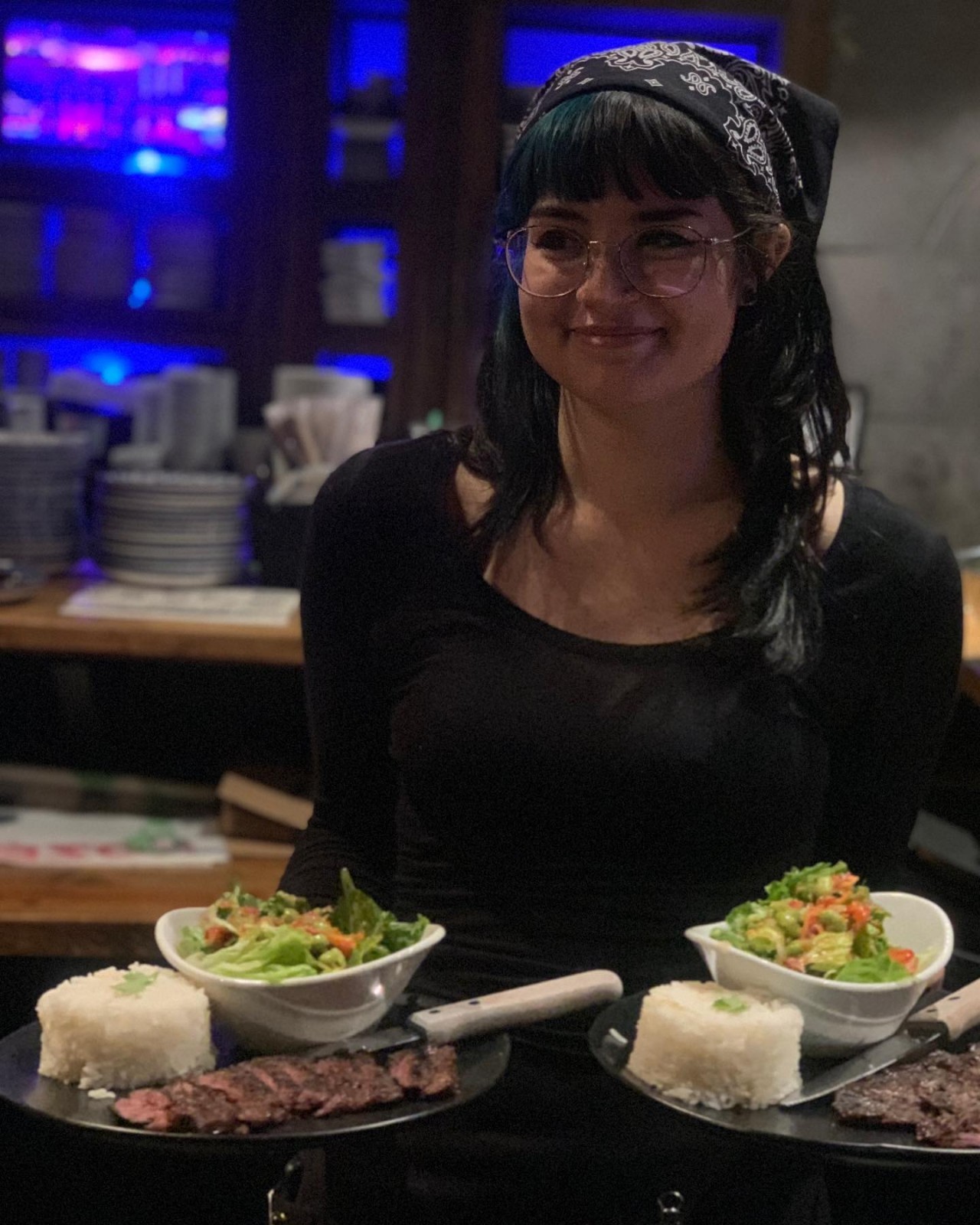 Photo: Nomi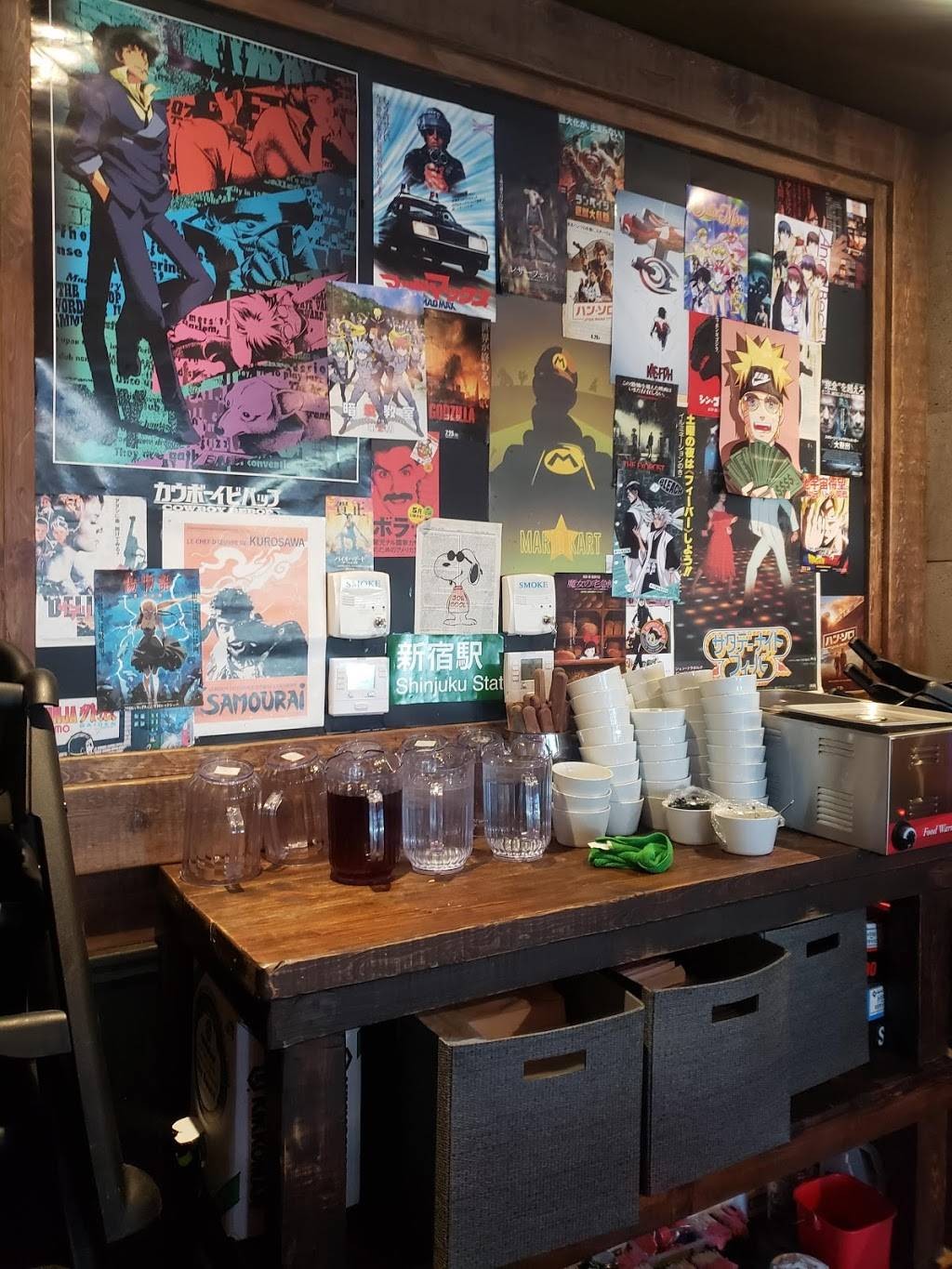 Photo: USA Restaurant
If you seek the unique and the creative in Asian fusion cuisine, here is were you need to be. The decor and the atmosphere is playful and authentic.
You throw in great service by the most charming, Jennie, and perfectly seasoned and spicy pork belly Boo sandwich and everything is just plain awesome. Also, many other creative and interesting bites. A must try!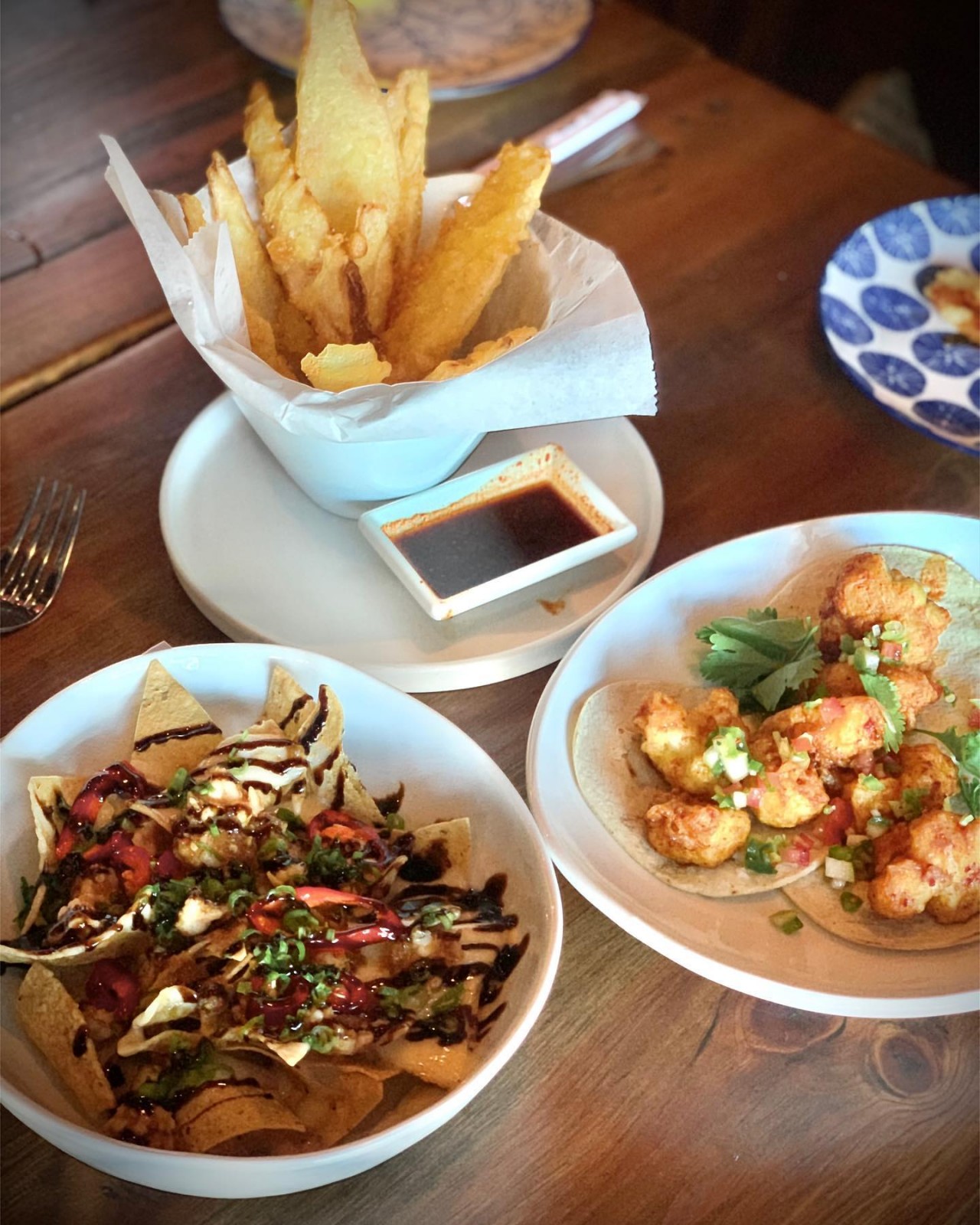 Phuket Nachos with Thai chili basil, shrimp, and Fresno pepper. Photo: Nomi
Pull up a chair at one of the industrial dining tables (while anime characters gaze down from artistic panels lining the walls) to chow down on a variety of Japanese- and Vietnamese-influenced fare, including ramen, dumplings, cauliflower tacos, or a crispy pork belly platter.
While at Moni, try Brisket Sliders Bao with apricot barbecue sauce, or Phuket Nachos with Thai chili basil, shrimp, and Fresno peppers. Don't miss the sizeable sake offerings.
Yelpers say: "This place is awesome! My partner and I… got the Phuket nachos, tonkotsu ramen, and crispy tofu. All the food was delicious, well balanced, and perfectly cooked."
No. 29: Pho 75, 1122 Washington Ave. F
Yelpers vouched for the Vietnamese gem in South Philly. When your soul needs nourishment, come to Pho 75.
Pho 75 is a Philadelphia institution, going strong since 1996 in a South Philly strip mall known for its Vietnamese restaurants and markets.
The serving size is also a surprise for first comers since it is generous and comes with a lot of side dishes. Pho 75 is the only restaurant you can get tripe. (It's in the Pho Combo). The spring rolls are superb and to the taste of the locals.
It is the place you take your friends from out of town, or a guaranteed way to entice the hermit friend you have not seen in ages to come out with you for a meal.
With its spacious dining room, vast menu and massive bowls of pho, this place is a no-brainer to land high on a list of Yelper-ranked restaurants. Just do not assume you can waltz in there with a party of six on a Saturday night without expecting to wait.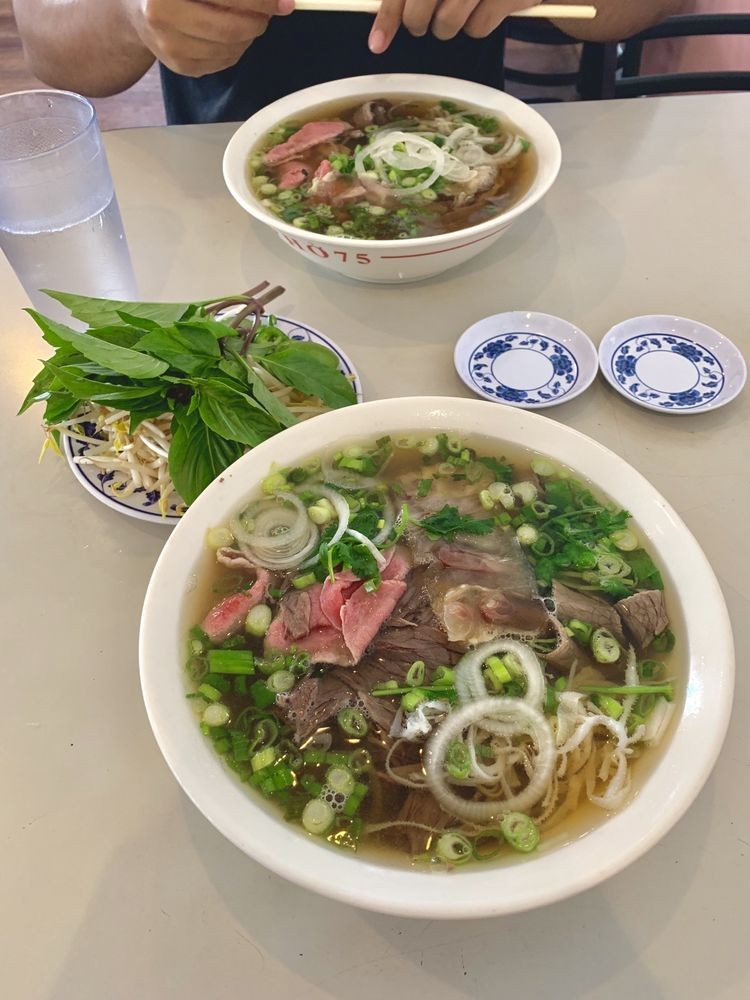 The restaurant calls its pho the "hangover cure from heaven," and that statement is certified by the late, great Anthony Bourdain.. Photo: Yelp
No. 11: The Vox Kitchen, Fountain Valley, California
At the 11th spot on the 100 list is The Vox Kitchen (California).
Yelp wrote, "This super-trendy Orange County fusion restaurant draws inspiration from around the globe, melding tastes from places such as Peru, China, Vietnam, and Taiwan. Shareable small plates include spicy shrimp wontons, hearty elote (fresh corn with Parmesan), and a fantastic pear salad.
One highly-recommended Vietnamese dish is the French-Vietnamese-inspired garlic noodle. The simply adorned noodles are fiercely garlicky and topped with shrimp, steak, mushrooms or salmon. It is absolutely a fantastic dish to try if you crave authentic Viet styled fried noodles.
Favorite entrees include bone-in short rib soup, Saltado 'Shaken' Fries with salmon or filet mignon, and a huge rib-eye. Vietnamese coffee and lychee lemonade are also spot on.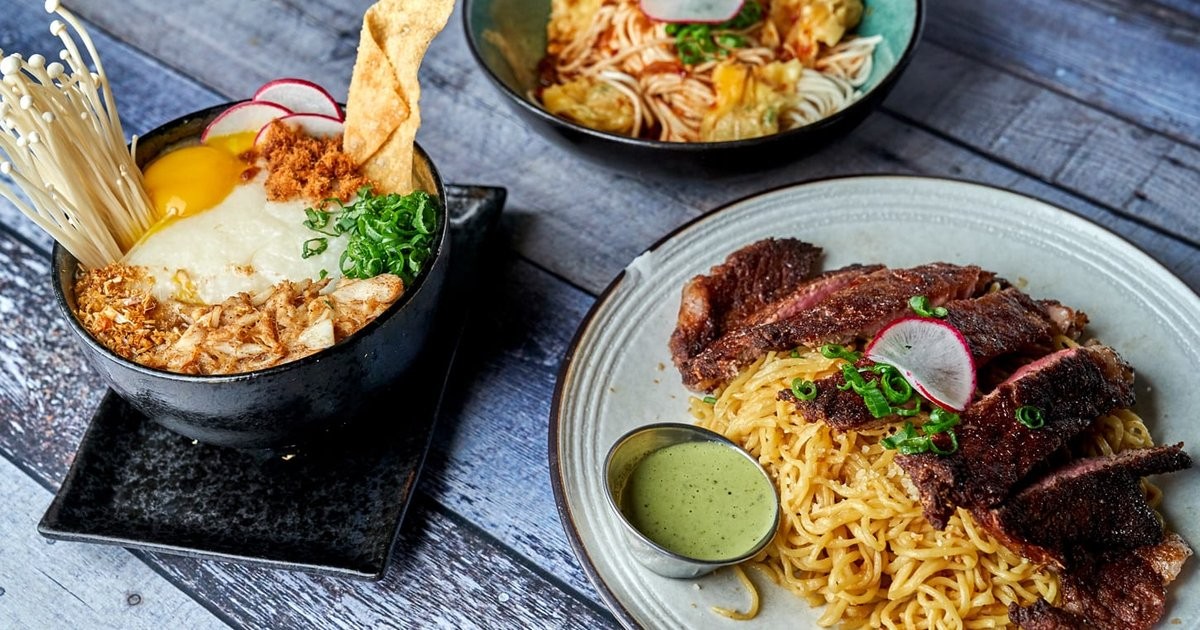 Review after review raves about their House Garlic Noodle, made with organic wheat noodles, scallions, butter, garlic, Parmesan, and a secret sauce. Photo: Yelp
Yelp Review: Top 100 US Restaurants list in 2022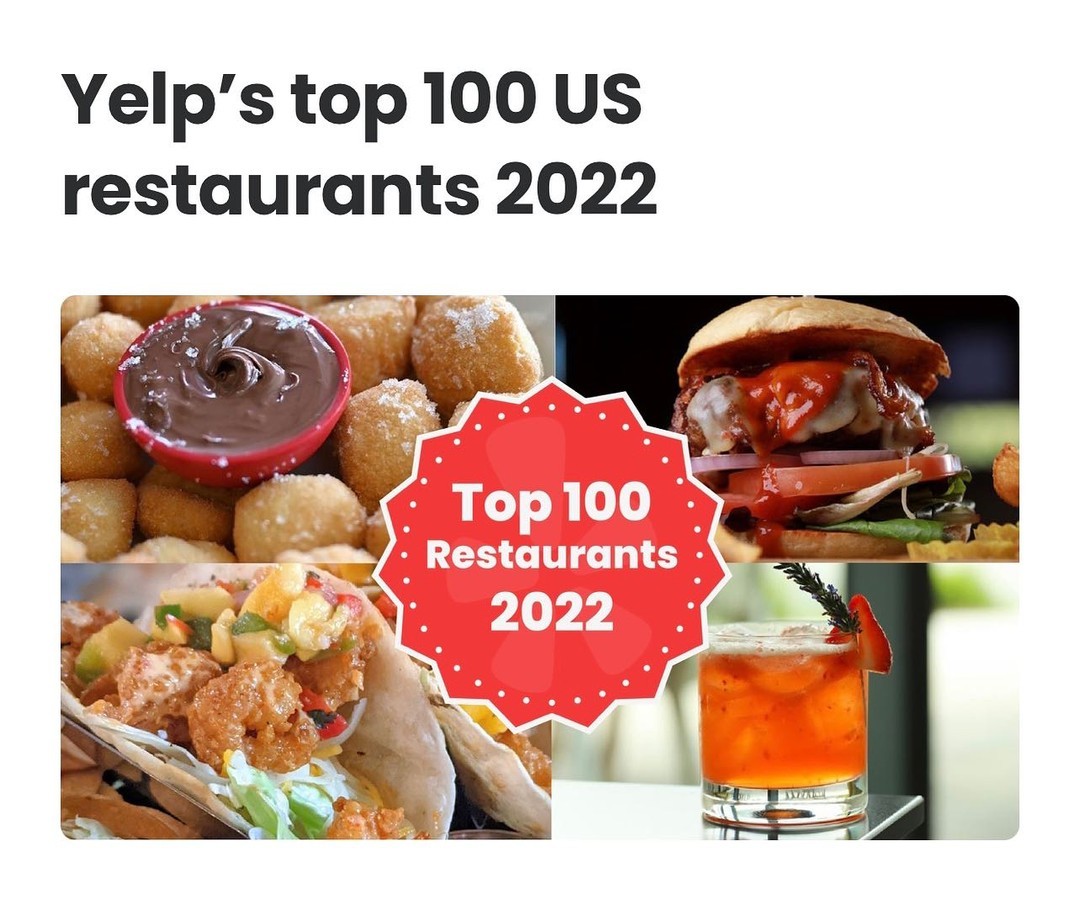 Photo: Yelp
2022 marks the 9th annual Best Places to Eat where the world-famous Yelp community reveals Yelper's latest favorite of US restaurants.
To create Yelp's Top 100 US Restaurants list, Yelp community first reached out to Yelpers for their favorite dining spots. Then, the candidates are ranked by total number of submissions, ratings, reviews, and geographic representation, among other factors.
Topping this year's best restaurants list is Cocina Madrigal, a Latinx father-and-son-owned eatery serving Oaxaca fundido and beef birria enchiladas to lucky residents of Phoenix, Arizona
Friendship
To mark the 50th anniversary of the establishment of diplomatic relations between India and Vietnam and on the eve of the 132nd birth anniversary of President Họ Chị Minh, Indo- Vietnam Solidarity Committee organized a national seminar on "Ho Chi Minh and India" on 14th May 2022 at National Library, India.