10 Stunning Hidden Locations in Asia
Small villages and towns may be found all throughout Asia without tourists even realizing it, and here are a few that are worth seeing instead of the big metropolis.
Asia is a multicultural region that is home to some of the world's oldest civilizations and is the world's largest continent in terms of both land and population. From seeing the Taj Mahal in India, climbing the Fantastic Wall of China, exploring Angkor Wat in Cambodia, to boating Ha Long Bay in Vietnam, Asia is a great continent full of treasures.
These top destinations to visit in Asia are well-known to most people. However, there's a lot more to it than meets the eye. There are additional astounding world-class tourist spots that few people are aware of, let alone have visited. The ten most beautiful Asian places are listed below.
Kanchanaburi, Thailand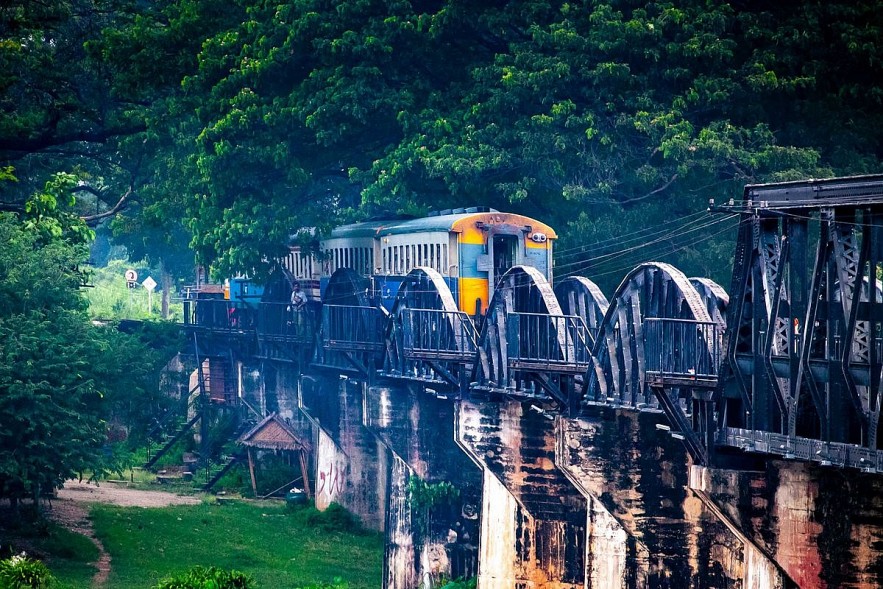 Kanchanaburi, Thailand. Photo: Locationscout.
Kanchanaburi is one of Southeast Asia's most treasured undiscovered gems. It's two hours from bustling Bangkok, on a peaceful river, with waterfalls, ancient ruins, and lush jungle nearby. Allied personnel, war prisoners, and Asian laborers were abused by Japanese soldiers in order to build a railroad to Myanmar under horrible conditions during WWII.
One can walk across the River Kwai's famous bridge and see museums dedicated to motion and memorials to those who died there. Stop by the lively shops and restaurants along the river after learning about the town's history, or explore the town's magnificent trails and waterfalls.
Ella, Sri Lanka
Ella, Sri Lanka. Photo: Salt in our Hair
Ella is a hidden jewel in Asia since it is full of adventure. Take a scenic train trip across the countryside while sipping a cup of garden-fresh tea from local plantations. Get your boots on and prepare for a spectacular trek up the railway to Ella Rock or a climb to Little Adams Peak.
Explore the beautiful waterfalls in Ella or watch the sunset through Ella Gap as the sun goes down. Ella will deliver the best adventure and memories of Sri Lanka, regardless of which activity you choose.
Phong Nha-Ke Bang National Park, Vietnam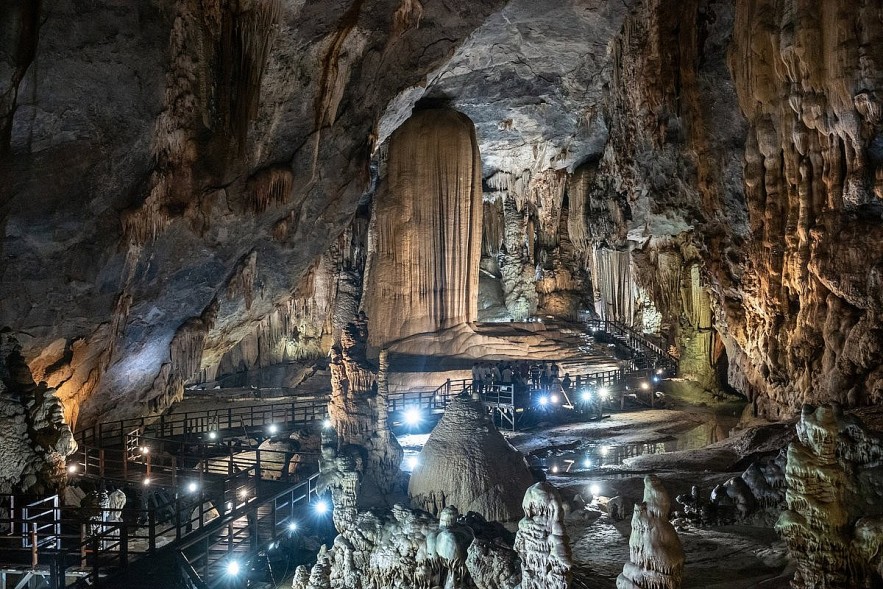 Phong Nha - Ke Bang, Vietnam. Photo: Patrick Scott.
Phong Nha-Ke Bang National Park is one of Asia's most unique landscapes, according to UNESCO. This region, which is located in north-central Vietnam, is home to jungle-clad mountains, prehistoric caverns, twisting rivers, and mountains that were formed over 40 million years ago.
Phong Nha-Ke Bang National Park is home to Son Doong cave, one of the world's largest caves. Kayaking along rivers, meeting locals and exploring historic caves are all possibilities. The best news is that Phong Nha is still a traveler's secret, so plan your trip to Phong Nha before everyone else.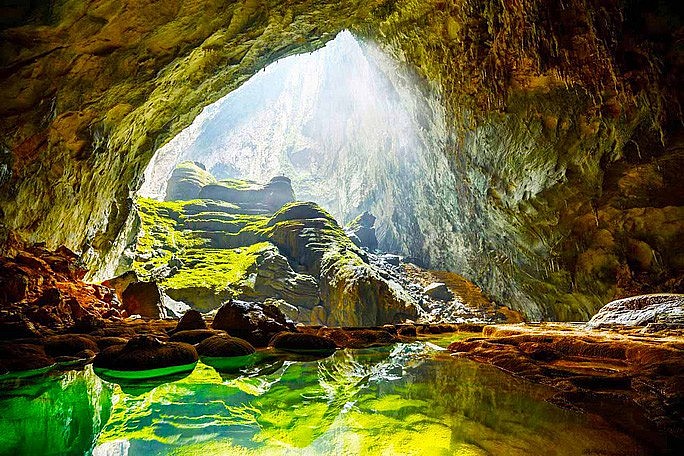 Son Doong. Photo: Getty
Previously, Phong Nha - Ke Bang was one of the top 15 favorite national parks in the world by TripAdvisor in 2020; named as one of the two most attractive destinations in Vietnam by Lonely Planet Magazine in 2019, and named as "the most hospitable destination in Vietnam in 2020" by Booking.com in the annual Traveler Review Awards 2020. CNN has named Son Doong Cave as one of the top ten places to visit in Vietnam.
The world's leading music producer Alan Walker's MV Alone Pt II, which was performed in Phong Nha - Ke Bang, has surpassed 210 million views on YouTube. Son Doong cave photos are also used in the popular mobile and computer game Minecraft (Gold Digging), which has over 400 million players.
Wuyuan, China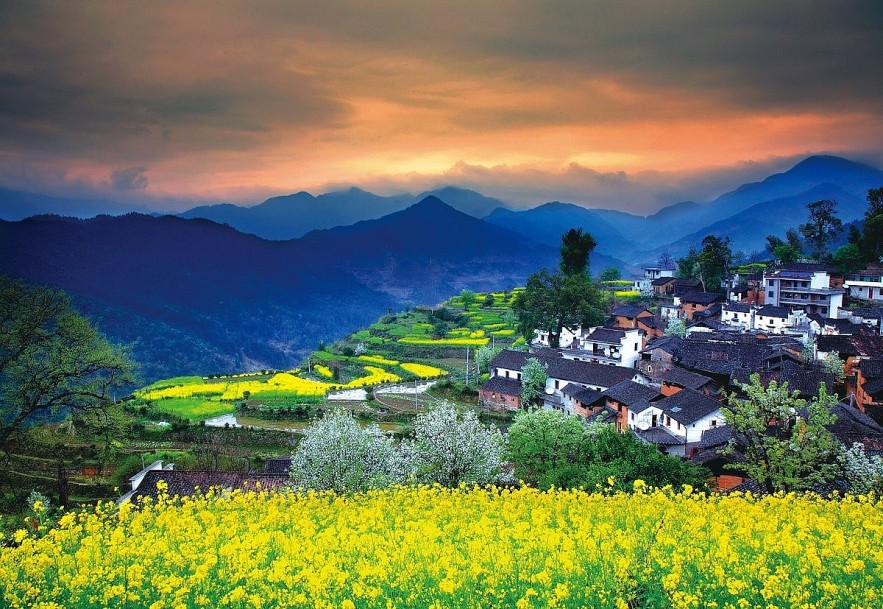 Wuyuan, China. Photo: GetIt01.
Wuyuan is located in one of China's most beautiful countrysides. It's in Jiangxi Province's northeast corner. It is home to approximately 40 prehistoric settlements, many of which have well-preserved architecture dating back to the Tang Dynasty around 1000 years ago.
The communities are surrounded by vibrant forests, golden flowers, rivers, and mountains, which require several days of exploration to view all of the natural treasures. Wuyuan is an excellent place to visit if you want to get away from the hustle and bustle of city life, according to The Travel.
Con Dao Archipelago, Vietnam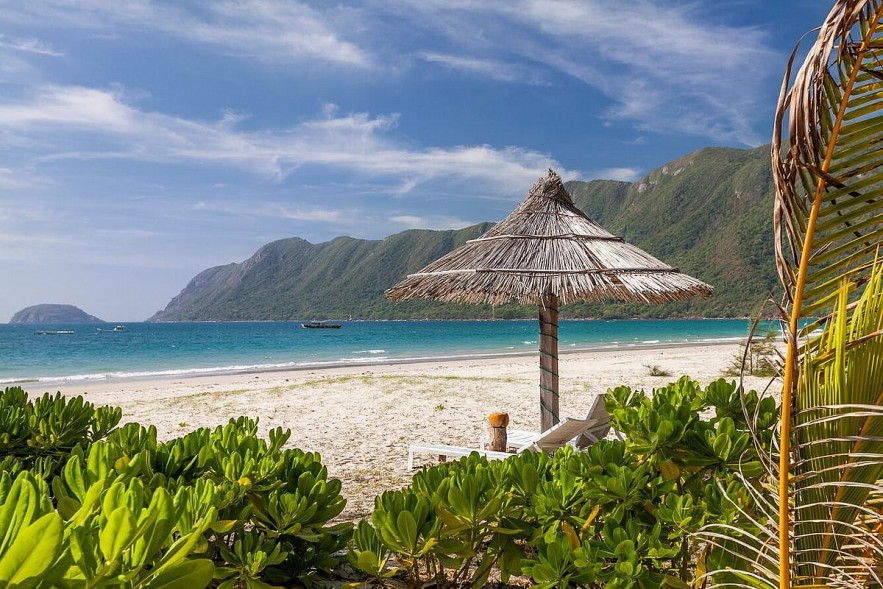 Con Dao Archipelago. Shutterstock.
Imagine an archipelago with coral reefs, emerald forests, and coral reefs all rolled into one, Con Dao is the name of the character. It is situated on Vietnam's south coast. In the war against the Americans and French, Con Dao was used as a jail, but it is now a beautiful beach paradise.
It is a chain of islands where visitors may spend days snorkeling and diving in the crystal clear waters or visiting Bay Canh Island, which is home to turtles. The marine park also houses endangered animals such as dugongs, green turtles, hawksbill turtles, and dolphins.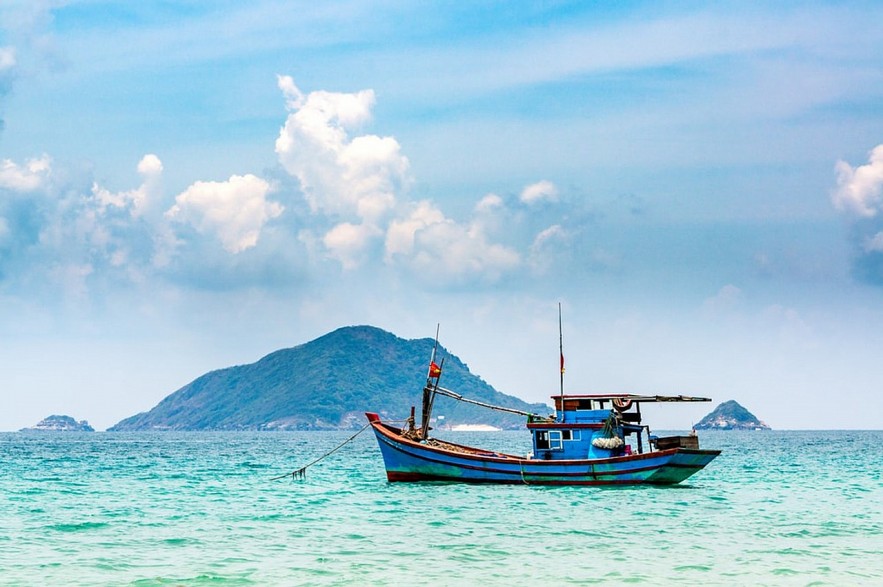 Boats and tropical beach, Côn Đảo island, Côn Sơn. Photo: Shutterstock.
Con Dao islands are a quiet paradise off Vietnam's southern coast, with white sand beaches, lush vegetation, unusual animals, and some of the region's greatest scuba diving. Every day, many flights depart from Ho Chi Minh City's Ton Son Nhat domestic terminal for Con Dao. The flights are operated by VASCO, a Vietnam Airlines subsidiary, and tickets may be purchased online. Another option is to fly from Can Tho in the Mekong Delta, which is ideal for people seeking to go around southern Vietnam in a loop. The cost of a return flight is usually between $100 and $150 USD, mentioned by the Culture Trip.
Kuang Si Falls, Laos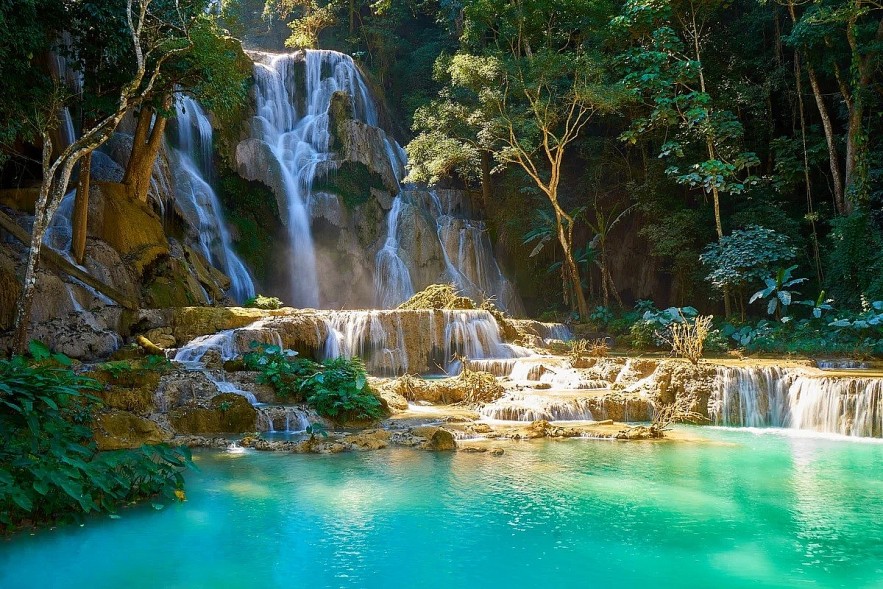 Kuang Si Falls, Laos. Photo: 3 Nagas Luang Prabang.
The Kuang Si Falls is a series of waterfalls with stunning blue water. Take breathtaking views, trek to the top of the falls through dense jungle, or swim beneath the falls. Kuang Si Falls is only an hour's drive from Luang Prabang.
Yakushima Island, Japan
Yakushima Island, Japan. Photo: GaijinPot Blog.
Yakushima Island is a subtropical island with some of Japan's oldest trees, some dating back over 7,000 years. Take a peaceful stroll in Shiratani Unsuikyo, a lush natural preserve, or go mountain trekking. Monkeys, Yakushima deer, and other magnificent species live in the mountains.
Koh Rong Island, Cambodia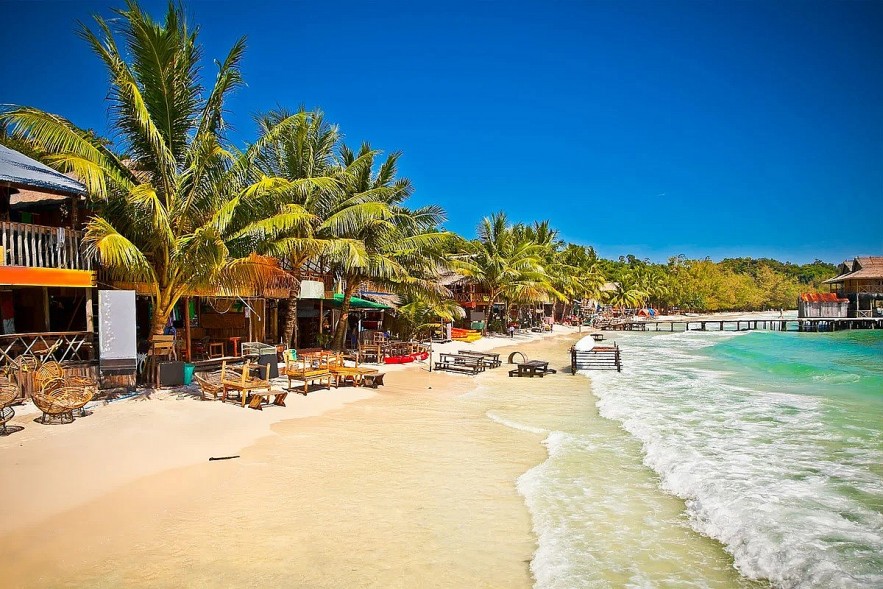 Koh Rong Island, Cambodia. Photo: Pinterest
Asia's undiscovered beaches can be found on Koh Rong Island. It's off the shore of Cambodia's Sihanoukville province. Waterfalls, deep vegetation, coral reefs, a crystal-clear ocean, and sandy beaches may all be found here. It's the ideal location for people looking to disconnect and unwind on the beach. Alternatively, attend vibrant gatherings at beach restaurants and bars.
Koh Lipe, Thailand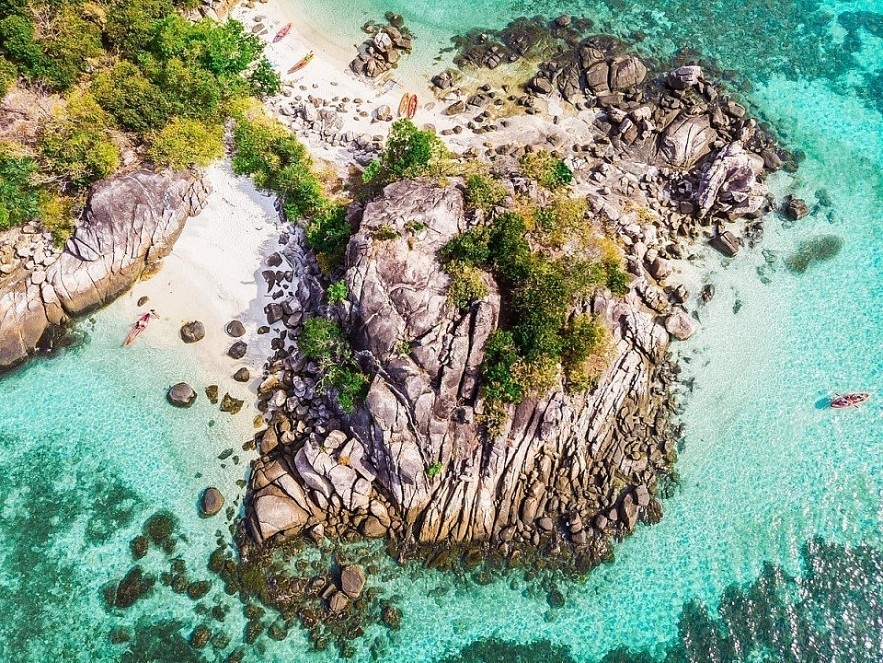 Koh Lipe, Thailand Photo: iStock.
In Asia, Koh Lipe also offers several beautiful hidden beaches. It is a location that should not be overlooked. It is surrounded by turquoise waters and white sand beaches. Koh Lipe, located in the Tarutao National Marine Park in the South Andaman Sea, is ideal for snorkeling and diving.
It offers various sandy beaches where you can soak up the sun, as well as jungle trails where you can climb and enjoy beautiful views of the island.
Raja Ampat Islands, Indonesia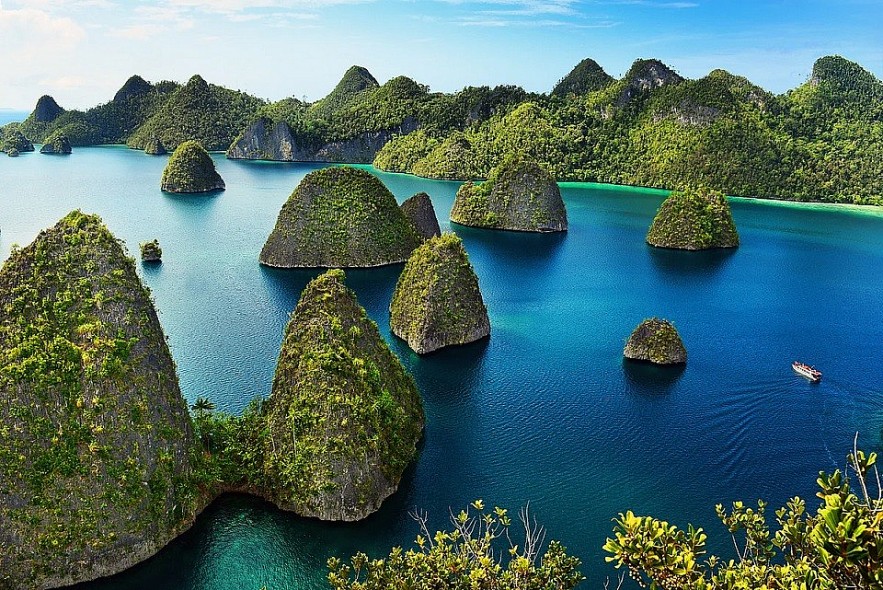 Raja Ampat, Indonesia. Photo: Wikimedia
Raja Ampat is made up of over 1500 islands and contains some of the most beautiful spots on the planet. It is located in the Indonesian region of West Papua. There are sandy beaches, secluded inlets, and hidden caves to be discovered. It's part of the equator's coral triangle. As a result, it is home to a diverse range of marine life. Raja Ampat is a wonderful spot to visit.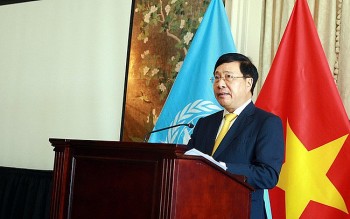 Friendship
Deputy Prime Minister Pham Binh Minh has asserted Vietnam's strong support for and commitment to the UN's role in leading and coordinating multilateral efforts to respond to global challenges.
Multimedia
The image of the small Mam Xoi hill in Mu Cang Chai, with the color of ripe rice, will enchant any traveler looking for dreamy views.
September 23, 2022 | 12:48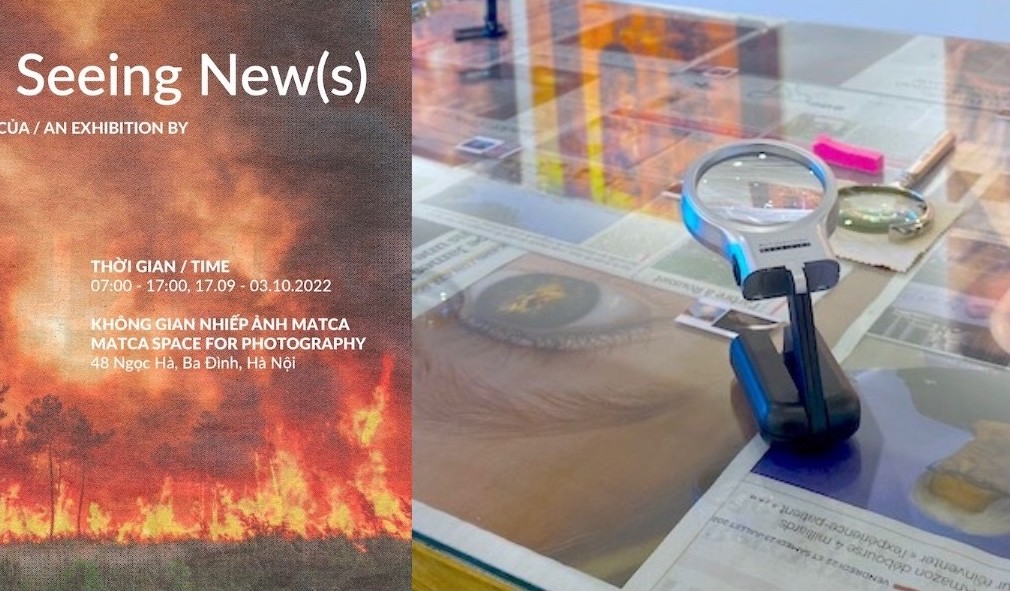 Expats in Vietnam
In an exhibition that critically reexamines photojournalism, visual narrator Phuong Hoang suggests more interactive ways you can read the news.
September 20, 2022 | 06:15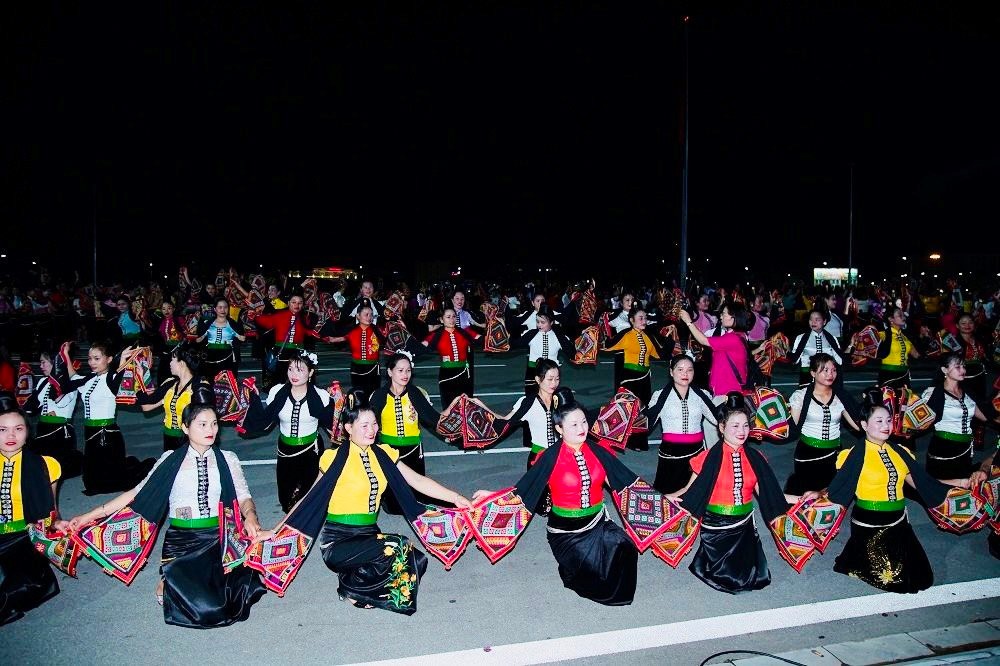 Multimedia
Xoe dance has become a symbol of hospitality of Thai people and an important cultural imprint of the community in the northwestern mountainous region.
September 19, 2022 | 06:36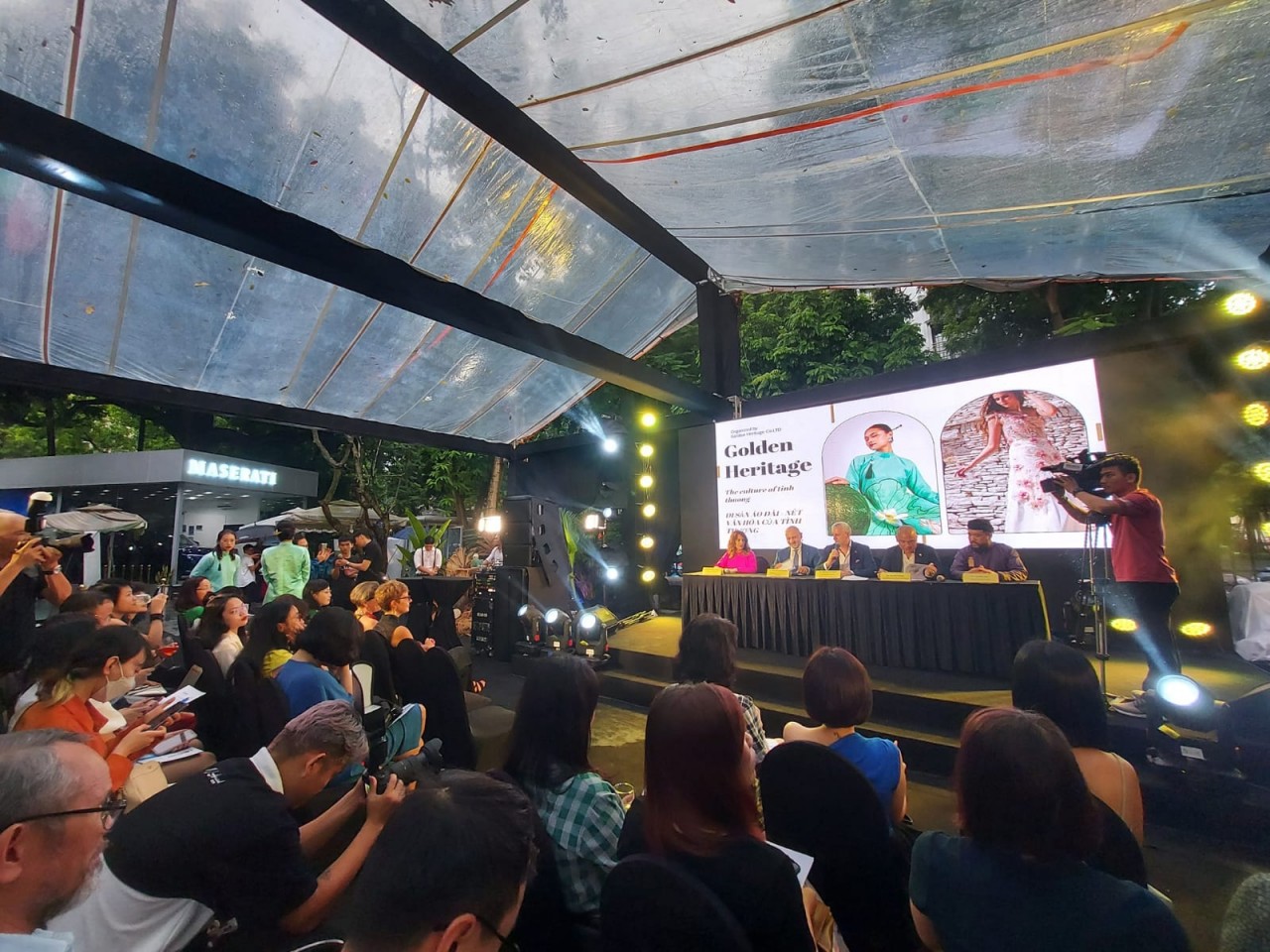 Multimedia
Vietnam hosted a cultural exchange with Italy in the fashion design industry themed "Ao dai Heritage - The culture of Tinh thuong" in Hanoi.
September 11, 2022 | 12:02