18 teams to play at 2015 Tuan Chau - Ha Long Asian women's beach volleyball tour
(VNF) - As a part of the activities to welcome 2015 Ha Long Carnival, the Asian women's beach volleyball tour will kick off from April 30th to May 3rd
(VNF) - As a part of the activities to welcome 2015 Ha Long Carnival, the Asian women's beach volleyball tour will kick off from April 30th to May 3rd.
According to the Vietnam Volleyball Federation, the tournament, one of the two main events of Asian Beach Volleyball Federation, lured the biggest ever participation with 18 teams.
Fans were able to witness strong and exciting play from Australia, New Zealand, Japan, China, Thailand, Hong Kong (China), Kazakhstan, Vanuatu, New Papua.
This was also a really good chance for Vietnamese beach volleyball players to practice their skills and gain more international experiences.
The organizing board, the Tuan Chau Group and the Quang Ninh provincial Department of Culture, Sports and Tourism, have worked closely for the event, as well as bringing Vietnam Television on board for live coverage of all the games./.
Complied by VNF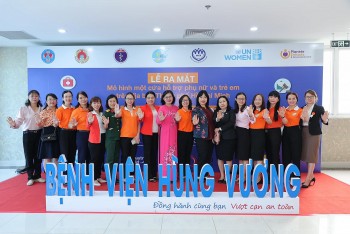 Viet's Home
What is the one-stop centre for women and children experiencing violence?