200 Foreign and Domestic Artists to Perform Peace Concert in Hanoi
In order to contribute a voice to the desire for a better future, peace and happiness of people all over the world, the Vietnam National Opera and Ballet decided to organise the chorus entitled "A Mass for Peace".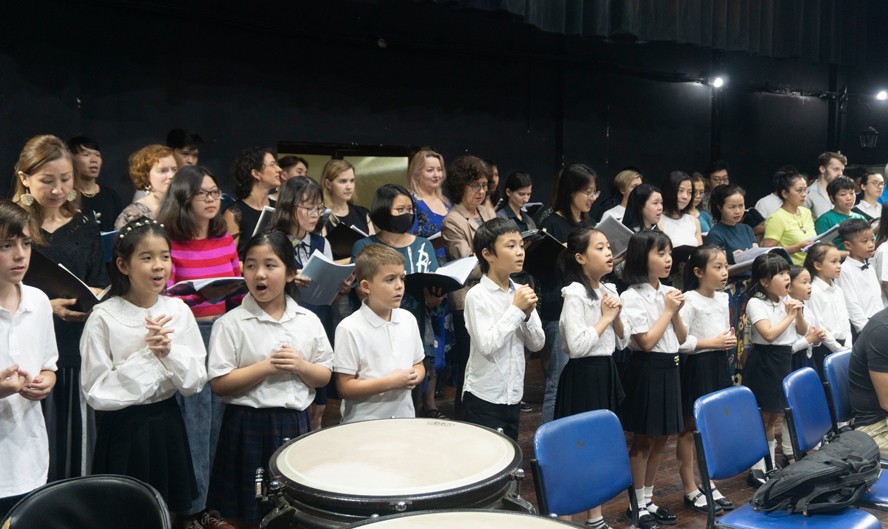 VNOB's artists and staff are rushing to practice and prepare for the debut of the Grand Choir "A Mass for Peace" in Vietnam. Source: VNOB
A concert entitled "A mass for peace" will take place at the Hanoi Opera House on November 12-13 with the participation of 200 artists from the Vietnam National Opera and Ballet (VNOB) and other international choirs, the VNOB announced on November 2, VOV reported.
According to a VNOB representative, the world has experienced many difficulties and pain due to epidemics and disasters, so "peace" has become even more precious and the theatre wanted to organise the concerts to look forward to a better future.
"A mass for peace" is a work by Welsh composer Karl Jenkins. The piece was released in 2000 and has been performed by orchestras and choirs around the world but has never been staged in Vietnam.
The work opens with the sound of a solemn marching drum, followed by sad and tragic melodies about the sacrifice and loss of the victims of disasters. It ends with the sound of new beginnings and aspirations for peace for people all over the world.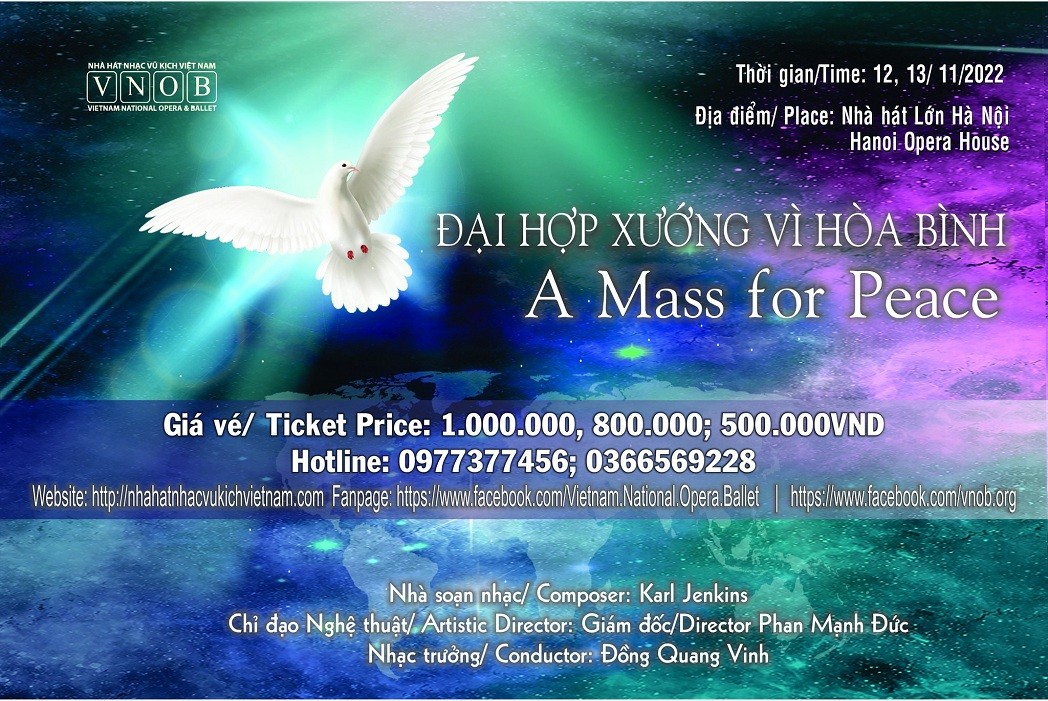 VNOB's Grand Choir for Peace launched to the Vietnamese public can be considered a new breakthrough in gradually bringing domestic audiences closer to the world's elite academic art.
VNOB Director Phan Manh Duc said "A mass for peace" is a great event, praising peace and people's desire to live in happiness, therefore, despite facing many difficulties such as human resources, expertise, equipment, practice time and language, artists are trying to make the work successful as a common message about a brighter future.
He also said that for the first time, the event will see the presence of four other international choirs in Vietnam, including Hanoi Voices Choir, Concordia International School Hanoi, V-Art Choir, and Hanoi Erato School.
Hanoi Voices Choir is an International Choir comprised of local Vietnamese members as well as members of the Expat community. The choir was created in 2016 with the vision of creating a professional choir with members that have had either musical experiences and/or musical education in the past.
Known internationally and loved locally, Hanoi Voices Choir has repeatedly proven that it can achieve many levels of music and able to perform and record various repertoire of music. With stylistic grace and an adventurous spirit, Hanoi Voices Choir has enriched and transformed audience's lives through singing in various languages, styles and genres, always aiming to communicate, engage and entertain.
The High School Choir is the flagship musical ensemble at Concordia International School Hanoi. Music is an integral and valued part of our community and academic program at Concordia. We aspire to "Do Mighty Things" and to achieve this we take a service approach. The choir strives to inspire, and uplift, and ultimately to hold sovereign sway over the passions of our audience; to break into the barriers between reality and day-dreams, and to transcend, transport, or evoke feelings, memories or ideas for our listeners.
Erato School of Music and Performing Arts was established in 2008. Since then, Erato has elevated private music and arts education in Vietnam to a new level and created a trend for many other private music and arts schools to follow.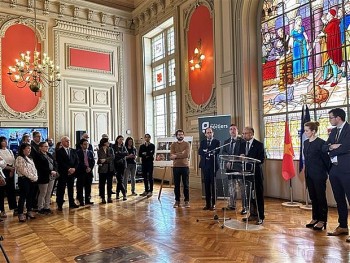 National
Vietnam News Today (Mar. 26): Vietnam and Thailand promote labour cooperation; Vietnamese, French localities look to step up cooperation; Attractive incentives on offer at Hanoi Tourism Festival 2023; E-commerce accounts for 60% of Vietnamese digital economy.