2,000 richest people hold more than poorest 4.6 billion
The world's richest 2,153 people controlled more money than the poorest 4.6 billion combined in 2019, Oxfam said on Monday (Jan 20).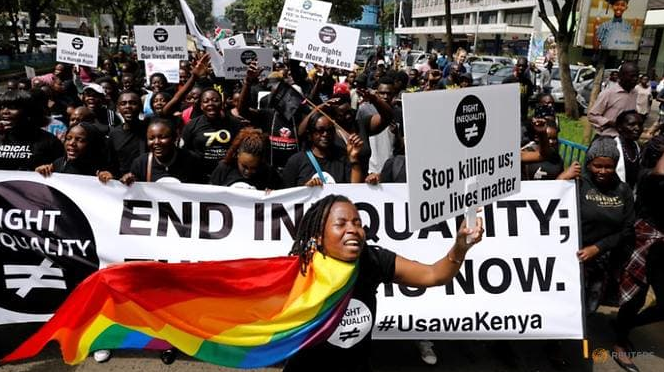 Demonstrators take part in a global protest campaigning against inequality ahead of the Davos World Economic Forum, in Nairobi, Kenya, January 17, 2020. REUTERS/Baz Ratner
On the sidelines of the World Economic Forum 2020 held today in Davos, Switzerland, Oxfam has released its "TIME TO CARE" report, calling for an end to extreme inequality.
Accordingly, inequality is getting out of control. Our disrespectful economy is allowing rich elites to seize vast wealth, harming ordinary people, especially women and girls, who spend billions of hours every day for unpaid care work.
It said poor women and girls were at the bottom of the scale, putting in "12.5 billion hours of unpaid care work each and every day", estimated to be worth at least USD10.8 trillion a year.
"Our broken economies are lining the pockets of billionaires and big business at the expense of ordinary men and women. No wonder people are starting to question whether billionaires should even exist," Oxfam's India head Amitabh Behar said.
"The gap between rich and poor can't be resolved without deliberate inequality-busting policies," Behar said ahead of the annual World Economic Forum in Davos, where he will represent Oxfam.
Oxfam's annual report on global inequality is traditionally released just before the forum opens on Tuesday in the Swiss Alpine resort.
It had some astonishing statistics.
The world's billionaires have doubled in the past decade and are richer than 60 per cent of the global population.
"The 22 richest men in the world have more wealth than all the women in Africa," it said.
If the world's richest 1 per cent just paid 0.5 per cent extra tax on their wealth for 10 years, it would equal the investment needed to create 117 million new jobs in elderly and child care, education and health, Oxfam said.
Oxfam's figures are based on data from Forbes magazine and Swiss bank Credit Suisse, but they are disputed by some economists.
Women and girls are burdened in particular because they are most often caregivers that keep "the wheels of our economies, businesses and societies moving", Behar said.
They "often have little time to get an education, earn a decent living or have a say in how our societies are run", and "are therefore trapped at the bottom of the economy", he added.
"Across the globe, 42 per cent of women cannot get jobs because they are responsible for all the caregiving, compared to just 6 per cent of men," Oxfam figures showed.
"And on the one hand you see the billionaires who are all assembling at Davos with their personal planes, personal jets, super rich lifestyles," he said.
Behar said that to remedy this, governments should make sure above all that the rich pay their taxes, which should then be used to pay for amenities such as clean water, healthcare and better quality schools.
"If you just look around the world, more than 30 countries are seeing protests. People are on the street and what are they saying? That they are not to accept this inequality, they are not going to live with these kind of conditions," he said.
Governments must act immediately to build a human economy that respects feminism and values that are truly important to society, instead of promoting the ceaseless search for wealth, the report stressed./.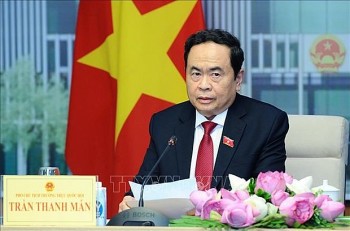 National
China's National People's Congress stands ready to work with Vietnam's National Assembly to play a positive role in carrying forward traditional friendship, enhancing political mutual trust, deepening practical cooperation, properly managing differences, and enhancing people-to-people ties