A British weekend in Hanoi
The UK Festival 2023 was organized by the British Embassy in Hanoi on Sep. 9-10, to commemorate the 50 years of diplomatic relations between Vietnam and the UK.
At the festival, participants and guests learned about scholarships offered by the UK's top universities and colleges. The event showcased products and services from UK companies in the consumer, healthcare, and financial sectors. British cuisines, such as scones, tea, and fish and chips are introduced to Vietnamese guests.
After Hanoi, the festival will move to Ho Chi Minh City on September 16 and Da Nang in October.
"The UK and Vietnam are closer than ever, with relations at an all-time high and with so much potential for the years ahead," Ambassador of the UK to Vietnam Iain Frew said at a press conference on September 6. "This remarkable UK Festival in Vietnam serves as a bridge between our two nations, celebrating 50 years of enduring friendship and cooperation."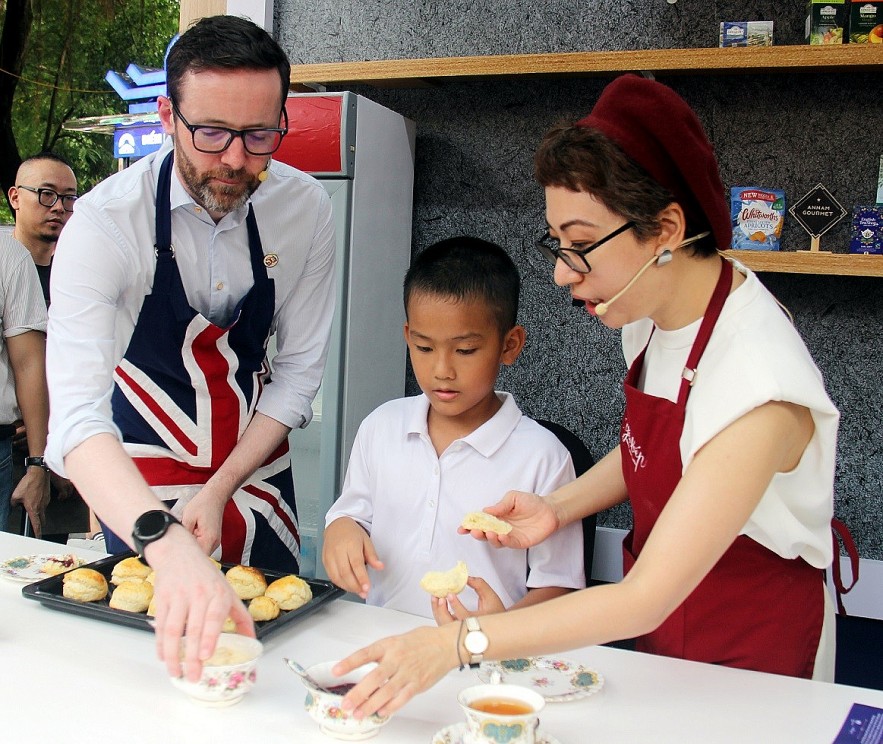 British Ambassador Ian Frew and chef Phan Anh show the audience how to enjoy British scones (Photo: Valerie Mai)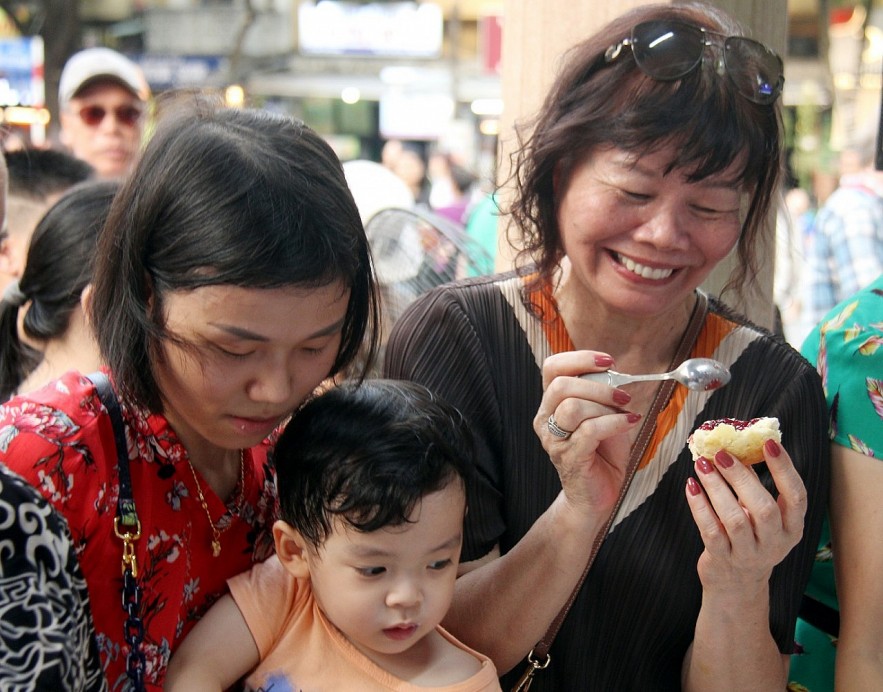 People in Hanoi enjoy scones with excitement (Photo: Valerie Mai)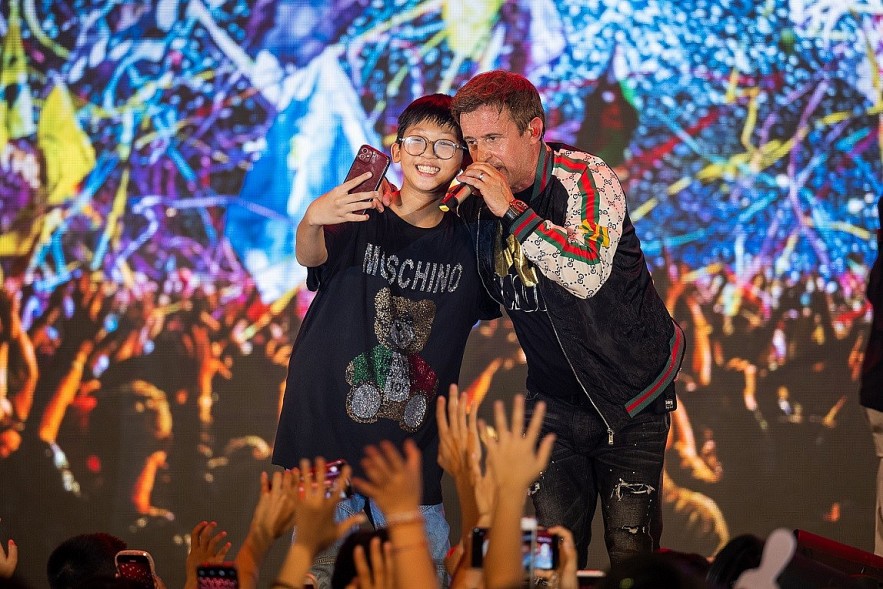 The performance of British and Vietnamese artists attracted many audiences (Photo: UK Embassy to Vietnam)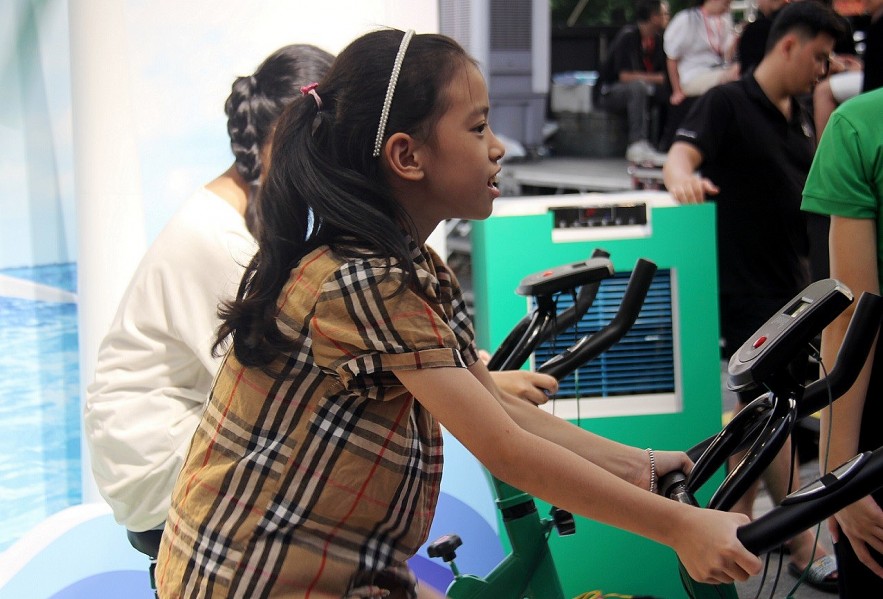 Children join games about green energy (Photo: Valerie Mai)
The British Military Band march along the streets of Hanoi (Photo: UK Embassy to Vietnam)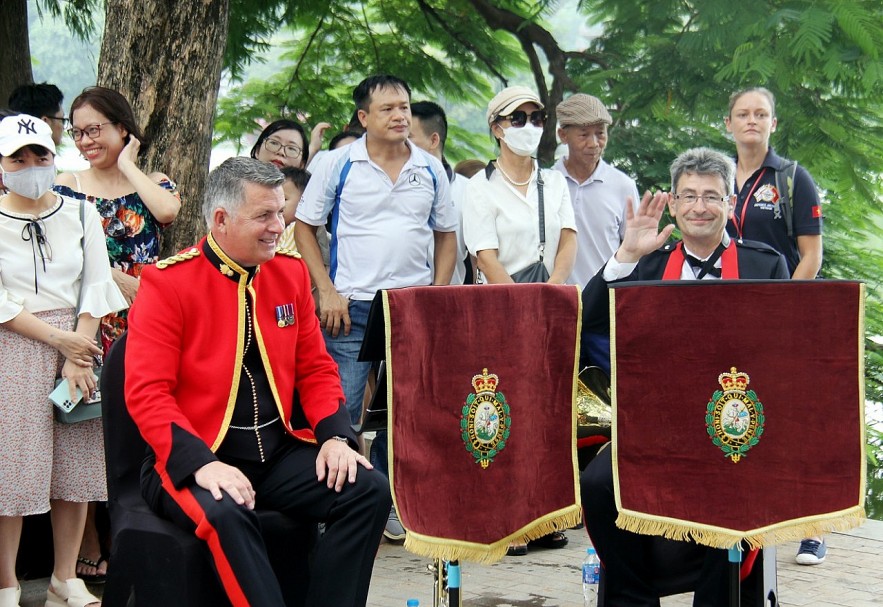 The British Military Band surrounded by Vietnamese audiences (Photo: Valerie Mai)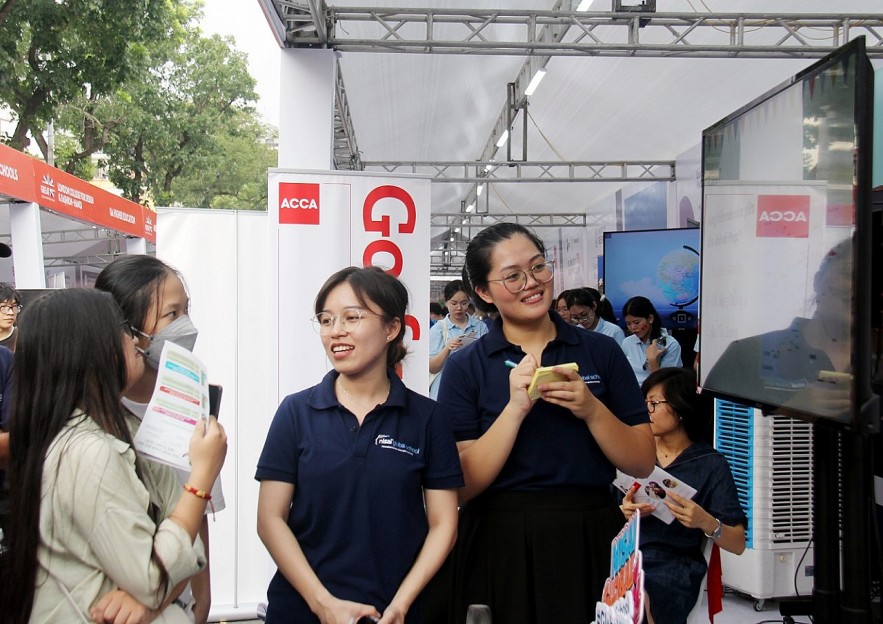 Young Vietnamese explore opportunities to study in the UK (Photo: Valerie Mai)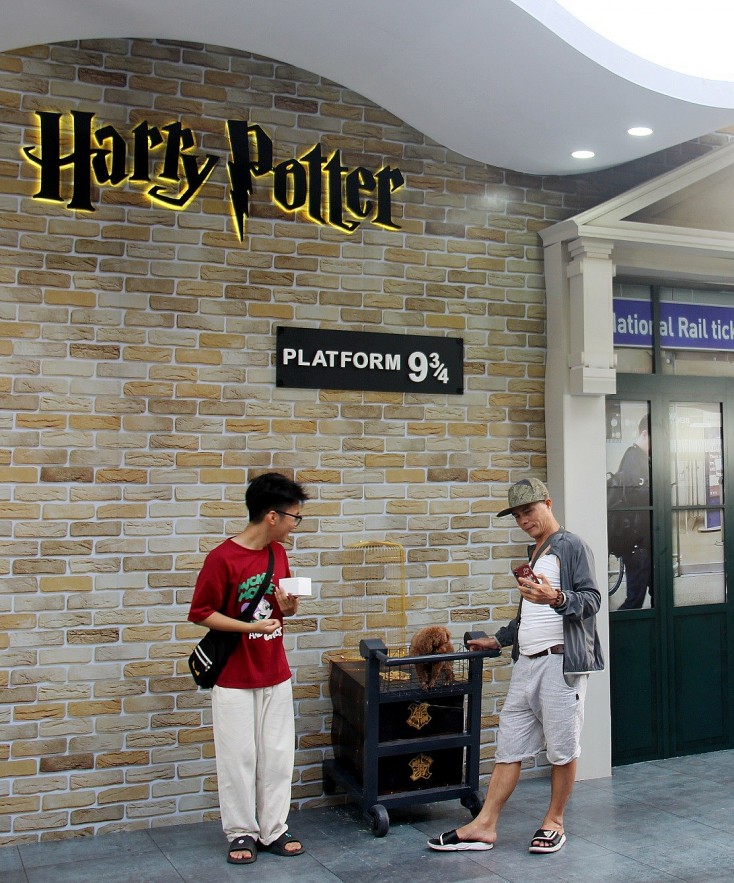 Vietnamese take photos with miniatures of UK's cultural signatures (Photo: Valerie Mai)