A glimpse into weird nuptial traditions in Vietnam's ethnic communities
Several ethnic minority communities in Vietnam, particularly those in the Central Highlands and mountainous areas across the country, still practice their long-standing, bizarre nuptial customs.
(VNF) - Several ethnic minority communities in Vietnam, particularly those in the Central Highlands and other mountainous areas, still retain their long-standing, bizarre nuptial customs.
Paying in cattle to take home a husband
Several villages in the Central Highlands still adopt matriarchy – a social order where women are in charge and are recognized as heads of families, with power, lineage, and inheritance passing from mothers to daughters.
In several districts in Gia Lai Province, a girl is supposed to pay in cows to claim her male lover as her husband.
The husband must work hard so that his wife's family could make up for the marriage gifts. Otherwise, the wife's family demand her husband's pay a hefty fine that is even costlier than the gifts.
An official in the province's Krong Nang District explained that their ancestors believed that the marriage gifts make a new couple be responsible for each other and bond them together.
"However, the rule has been distorted now and marriages are now mainly paid with cattle, which fetch big sums," he added.
He added that he acted as an umpire for many cases of conflicts between families related to the nuptial gifts and penalties.
Many wedded couples later work for years to pay off debts after their marriage.
A young ethnic minority couple are pictured at a love market in the northern mountainous region. Photo: Son La Province People's Committee.
The bride's family has to pay an even handsomer gift in exchange for a groom who is rich, well-educated, and works as a state official or teacher.
Not a few grooms' families, who do not find the girls ideal wives for their sons, intentionally ask for big gifts as they want the brides' families to give up their quest.
According to village regulations, the family of a husband must pay a penalty to his wife's family he fails to work hard enough or drinks.
In many cases, matrimonial penalties have become an obsession among newly-wedded couples and their families. Some brides' families even consider penalties a way to reclaim the generous gifts they handed away before marriage.
Many families whose married sons fail to come up to the expectations of their wives' families have gone bankrupt due to the hefty fines slapped by the wife's family.
Re-marrying deceased spouse's kin
Another weird, deep-rooted matrimonial custom is re-marrying the deceased husband or wife's kin.
The traditional practice has been followed from generation to generation by the two ethnic minority groups of Pa Co and Van Kieu residing in Quang Tri Province along the border with Laos.
The tradition, known as 'connecting the line,' involves a type of marriage in which a man is forced to marry his sister-in-law when his brother passes away. A widow is also traditionally required to wed her deceased husband's brother.
In different cases, a man has two wives, as he already has a wife and then his brother dies so he is obliged to get married to his sister-in-law.
Similarly, a widow is required to marry her brother-in-law after her husband dies or she may even be forced to 'connect the line' with the late husband's nephew or stepchild.
It then results in a big age gap between the "line-connecting" wife and husband.
Officials of the local border station said it has taken their staff considerable time to persuade locals to give up the outdated nuptial practice.
The modified Marriage Law, which has taken effect this year, bans obsolete matrimonial practices such as the 'connecting the line' custom./.
by VNF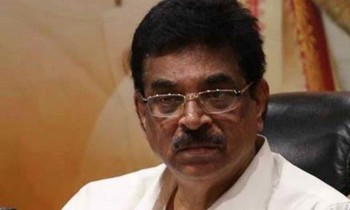 Economy
Mizoram Governor Hari Babu Kambhampati on Thursday said that a Super-Speciality Cancer Hospital and Research Centre would be set up in Aizawl