A Nha Trang delicacy worth the search
Nha Trang delicacy bánh ướt Diên Khánh is often missed by visitors, who often only know of the province for its numerous beaches.
Nha Trang delicacy bánh ướt Diên Khánh is often missed by visitors, who often only know of the province for its numerous beaches.
For the taste buds: Some gourmets like to eat bánh ướt with lean pork paste.
Just 10km from the city centre, Diên Khánh is one of Nha Trang's most popular tourist sites. Apart from relics of an ancient citadel, the site includes Thiên Lộc Pagoda, Trịnh Phong Temple and beautiful landscapes of Chúa Mountain and surrounding rivers and streams.
Home to the local bánh ướt (steamed thin rice pancakes) which is sold by shops along the 1A Highway, giving one street the name Bánh Uớt Diên Khánh for more than 50 years.
Nguyễn Thị Liên, 72, a pancake maker in Diên Khánh, said that urbanisation had killed off traditional baking in the village. Visitors wishing to enjoy an original and tasty dish now had to wander around looking for a supply.
Liên said many rural makers, including hers, boast a large house and garden in which they built an oven to make the dish - and added tables and tools. All very simple, but visitors arrive not just to enjoy a good dish, but to relax in comfort.
The suburban version of the pancakes is different from that made downtown, in which the pancakes contain salted and shredded shrimp and fried onions, with dipping sauce made from mắm nêm (a type of fish sauce, made from small fish or small shrimp).
Liên recalled her mother often woke up early in the morning to go to the beach to buy fresh fish such as tuna and amberjack (a kind of sea fish known locally as cá bò), soaking the insides with salt and fermenting it for three days and then drying it in the sunlight for another three days until it becomes a thick liquid with a special fragrance.
"My mother's dipping sauce became famous more than half a century ago thanks to her skills," said Liên, noting that she knew how to mix fried onion, garlic, spice and the mắm ruột to become an unforgettable dipping sauce.
Trần Văn Hào, from Hà Nội, said he was lucky to enjoy the rural pancakes dipped in mắm ruột, which has no fishy smell and is more tasty than dipping in mắm nêm.
"It is more enjoyable when minced mangos and tiny chilis are added," said Hào, noting that with a price of only VNĐ5,000 per plate, he could eat several plates.
Village feast: Diners often finish off many dishes. Photos dulichnhatrang.com
At remote Thanh Minh and Phú Lộc villages, bánh ướt makers offer added a special dipping sauce made from fermented fresh ponyfish, giving the dish a distinct flavour. Young gourmet Hoàng Thu Hiền, said apart from the sauce she liked the fermented ponyfish because it was tiny but sweet and it gave her a good appetite.
Pancake makers in these villages also offer soya sauce for vegetarians on the first and middle days of the lunar month.
Tô Thị Bảy, 64, said soya sauce made by original villagers was more tasty and nutty compared with others. "My recipe is to quick fry minced citronella, tomato and fresh herbs and then pour the soya sauce and spice and stir well. Whether the dipping sauce is tasty or not depends on each maker's skills," said Bảy.
She said she was trying to teach her children how to make a good dish, particularly the dipping sauce, the soul of the food, in an effort to preserve the venture created by her grandmother more than half of the century ago."
Those don't have time to visit her bánh ướt shop in Phú Lộc Village, should enjoy the dish at a shop near the Ông Bộ Bridge on the Nha Trang-Thành Road where guests can also choose aromatic flavor dipping sauces of mắm ruột or mắm nêm.
Appealing: The dish is known as the delicacy from Nha Trang
VNF/VNS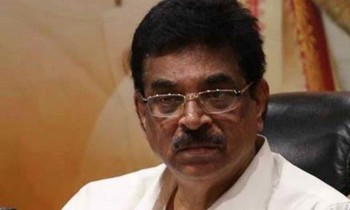 Economy
Mizoram Governor Hari Babu Kambhampati on Thursday said that a Super-Speciality Cancer Hospital and Research Centre would be set up in Aizawl