A Vietnamese Home for a Laotian Boy
At the age of 13, Kham Keo Vong Phi La had to leave his birthplace of Xieng Khoang, Laos, for Vietnam since the war had split up his family. Keo resided in Phu Tho with his family, which included six Vietnamese brothers and one Laotian brother. Embraced by the Vietnamese community, the foriegner lives a happy life in his new home.
A message from a man by the name of Kham Keo Vong Phi La was delivered to the Storytelling Contest secretariat at the beginning of July 2022. According to Kham Keo, who is currently residing in Kon Nua village, Thurakhom district, Vientiane province, Laos, he is around 70 years old.
Kham Keo took a photo and an old card from the Vietnamese families who had taken him in for over 50 years and sent it to him via Facebook messages.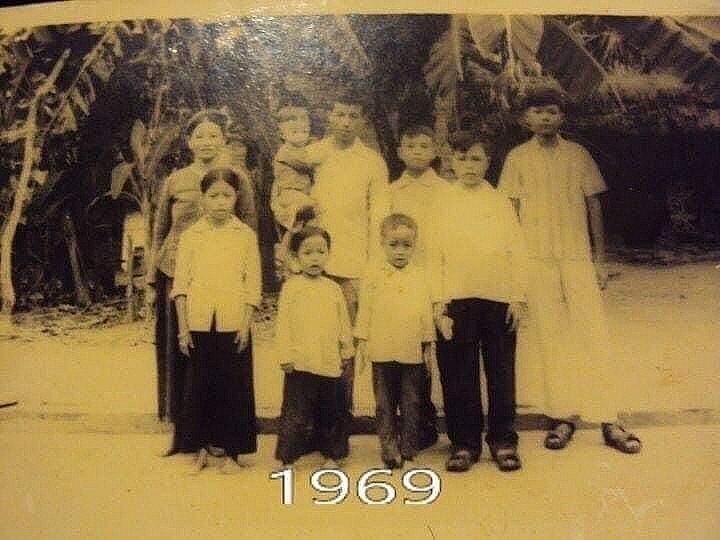 The photo Kham Keo (3rd row from the right) was taken with the Vietnamese parents' family in 1969. Photo: Thoi Dai
"This was taken with the family of the Vietnamese parents in 1969," Kham Keo stated. Father Tuc, mother Mai, their biological children, as well as three Laotian adopted children, are shown in the photo. The photograph shows three rescued Lao youngsters standing in the rear row. Bun Loi is the tallest individual to the right, followed by Bun Phenh. The youngest Laotian child, Tuc's father, is standing next to me."
Kham Keo believes that people have hearts and that objects have souls. Over the past five years, these objects have carried his love as well as the love of the Vietnamese dads, mothers, and sisters who have shielded them from years of war.
The card was given on the occasion of the new year by Xuan Kim - the first Vietnamese family to take up Kham Keo. The card is about 8.5 cm wide and 12 cm long. On the card is a small flower design designed from velvet fabric.Photo: Thoi Dai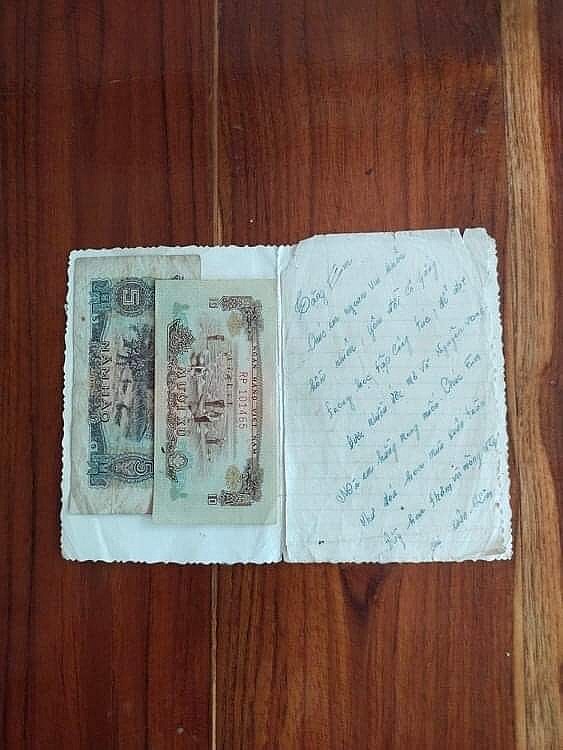 In the card, Kim wrote: "My sweetheart! I wish you good health, happiness, innocence, love life. Trying your best in your study, and work, to achieve as many dreams and aspirations as you've always wanted. I wish you bloom like a spring flower, full of beautiful fragrant." She also attached two banknotes to the card.
Kham Keo recalled his earliest memories in Vietnam.
"I was fortunate enough to be saved by the revolutionary army of Pathet Lao and sent to Vietnam to study when the US imperialists invaded Xieng Khouang province (Chum field, Laos) in 1968. I was 13 years old at the time and was initially sent to Xuan Kim's house before being transferred to my father's house in Thanh Thuy district, Vinh Phu province."
Because of the chaos of the war when he arrived in Vietnam, young Kham Keo was unaware of who was still alive and who had passed away among his Laotian relatives. Lao students were cherished and cared for by Tuc's family along with Cuc, Thang, and Minh - his biological children - in the memory of a youngster over 10 years old, far from his nation.
The young Kham Keo plays marbles with the kids in the hamlet and his parents' kids every day. The child also aids his family in getting water for washing and bathing from a fairly deep well in the yard. Kham Keo was also allowed to accompany his mother to the village market, where a dime could buy a large bunch of bananas at the time.
"I once accidentally kicked and smashed the teapot that my father had just purchased while playing. I was terrified and unsure of what to say, but my father didn't scold me. He took great care to remove the shattered pieces of pottery because he was afraid we would walk on them and injure ourselves. He said that it was broken, so the following time dad went shopping, he got a different set of teapots and warned me to be more careful," Kham Keo recounted.
The Vietnamese people suffered during the war. Kham Keo's family and adoptive parents frequently substituted cassava and sweet potatoes for rice, in fact, there was not enough cassava for daily meals. Kham Keo's Vietnamese parents had four children and adopted three more Lao children; with nearly ten mouths, it was impossible to understand all the hardships and plights at the time.
"But the Vietnamese still love and protect our Laotian children. We were given more rice to eat, were given healthier clothes to wear and were given all conditions to study. Those who have not experienced those fierce war years cannot know the great sacrifice of the Vietnamese people for the country and the people of Laos," said Kham Keo Vong Phi La.
More than half a decade has passed, he has always cherished and preserved the memorabilia given to him by his Vietnamese father, mother and sister.
Sweet childhood in Vietnam
The 91-year-old Tran Van Tuc, who raised Kham Keo Vong Phi La, enjoyed bringing up her adoptive son.
"Around the end of 1968, the production team of the cooperative brought 3 Laotian children came to my house, my wife and I adopted. These Laotian children are only about 12-13 years old. I call them A Tui, A Lap, and Kham Candy (Kham Candy is Kham Keo Vong Phi La) for easy to remember. At the same time, in Vinh Quang commune, Tam Thanh district (now known as Dao Xa commune, Thanh Thuy district), about 1,000 Lao students were brought to people's families to adopt, live and study."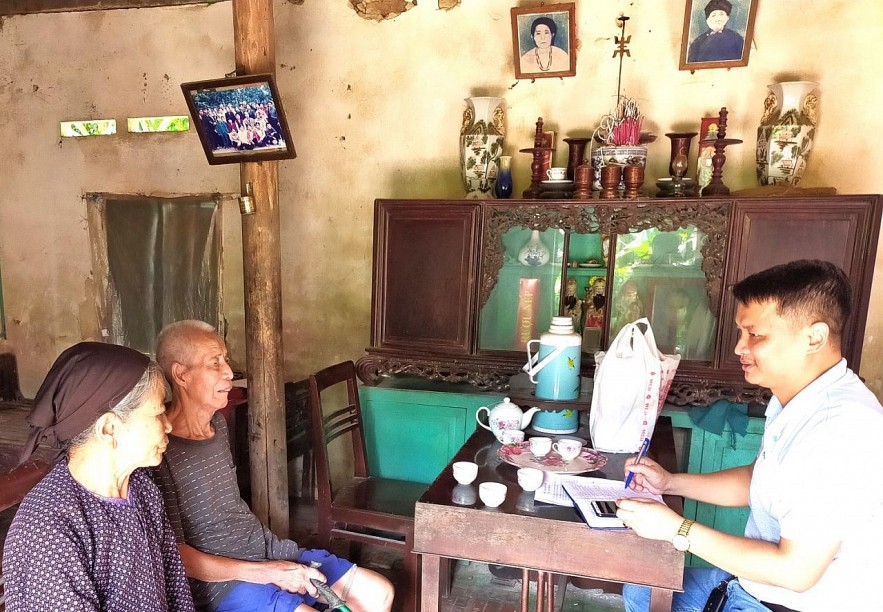 Tuc and his wife told a story about their Laotian adopted children to the Vietnam Times reporter. Photo: Thoi Dai
Tuc also claims that the family housed three adopted Lao children for more than a year. Following that, the state relocated these Laotian adopted children to live and attend the Lao School it had built in Phuong Giao village, Vinh Quang commune. Every weekend when school is off, Candy and his friends return to visit Tuc and to eat and sleep despite the hilly and difficult-to-travel road
"When they first lived with us, they did not know how to speak Vietnamese, so they had to signal with their hands to communicate with each other. Every day, my wife and I teach writing and Vietnamese to our children. The first word the children wrote was: "Father Tuc, Mother Mai". After that, the children also talked and had basic communication," Tuc recalled.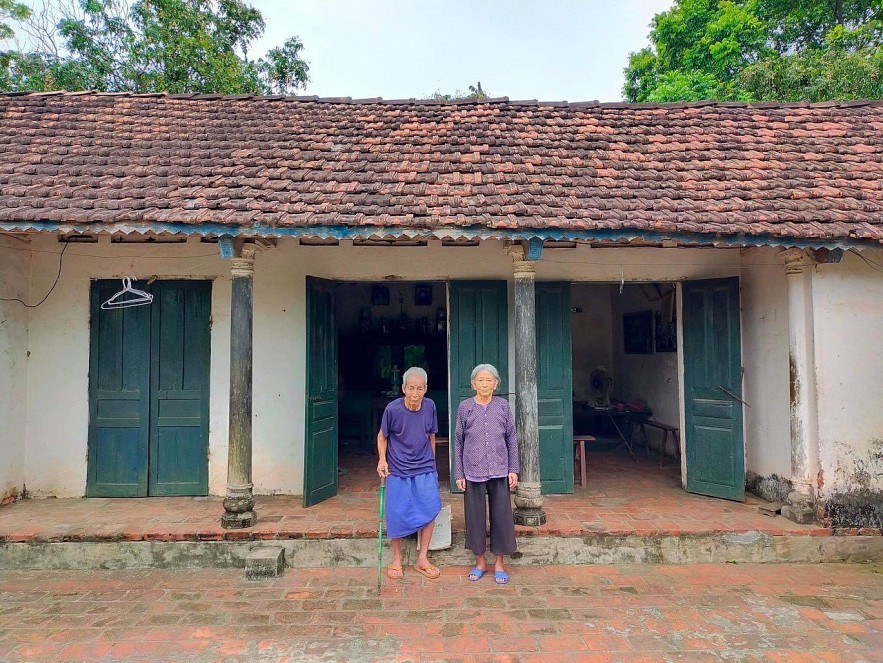 Tuc and his wife are in front of the house where Lao children used to live. Photo: Thoi Dai
And Duong Thi Mai, 89 years old - the Vietnamese adoptive mother of Kham Keo Vong Phi La - recalls the time in 1968, the family adopted 3 Lao children for adoption. Life was difficult at this time, the family has more than a dozen mouths to feed.
""Every day, Candy and my children and friends in the neighborhood frequently go to the yard of the cooperative's warehouse near the house to play. Candy is very good at shooting slingshots, and he and his friends used slingshots to take down lizards and water snakes, which they then grilled to eat together. Sometimes, Candy came back from school and he was really hungry. I gave him the cake I just made, and my heart overflowed with compassion when I saw him enjoy it," said Mai.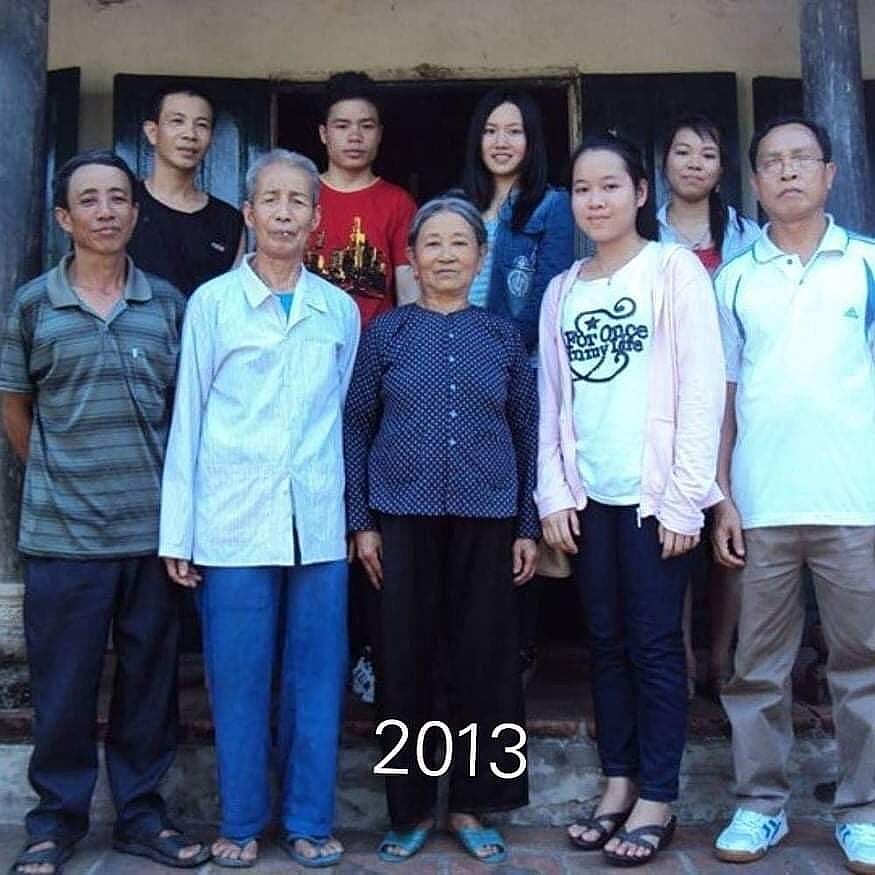 Kham Keo (far right) visits his adoptive parents' family in 2013. Photo: Thoi Dai
On December 25, 2013, the Lunar New Year, Kham Keo met him on the way to work from Yen Bai, wished him a happy new year, and gave Tet gifts to his family, according to Mai.
"To celebrate Tet, we had a tall kumquat tree in a pot inside. My family then grew this kumquat tree in the front garden following Tet. The kumquat tree is still standing, green and loaded with fruit. I keep thinking of Kham Keo more and more each time I care for a kumquat tree." the 89 years old mother said hesitantly, wiping her tears. "I'm always eager, looking forward to seeing Kham Kao again before I die."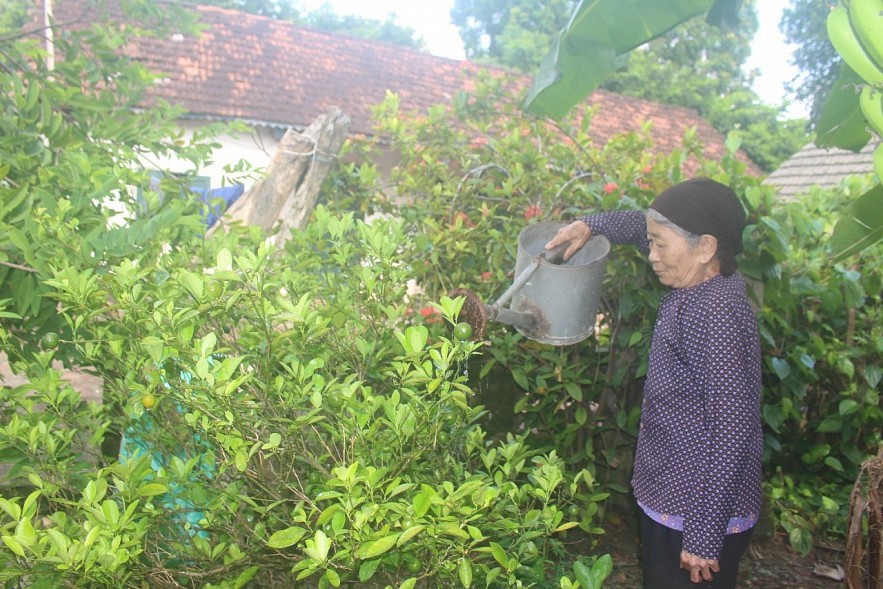 Duong Thi Mai took care of the kumquat tree as it was a present from Kham Keo on the occasion of the 2013 Lunar New Year. Photo: Thoi Dai
As Tuc mentioned, since 2013, the family has not been able to contact the Laotian adopted son Kham Keo because he lost his phone number. "I was very surprised after ten years of losing information about Kham Candy. Today, my father and I found each other and reconnected. I wish, Kham Keo brought along his wife, children, and grandchildren to Vietnam to visit my parents again, before I return to my ancestors," said Tuc.
In 1970, Kham Keo Vong Phi La and two Lao brothers bid their parents farewell. Then they relocated to a new school to continue their education. Tuc's home is five kilometers away from the school, the brothers were occasionally able to make the trip to check on their parents' well-being.
After that, Kham Keo had few opportunities to travel back to Phu Tho to see his Vietnamese parents because of his work and study schedules, which made traveling there challenging. He lost touch with his parents in 2013. Kham Keo has repeatedly contacted friends and coworkers in Vietnam to inquire about his parents but to no avail.
In 2022, Kham Keo Vong Phi La found his Vietnamese parents after the photograph of him and his family in Vietnam from 1969 was submitted to the Storytelling Memorabilia competition run by the Vietnam Times magazine with the assistance of reporters.
Thời Đại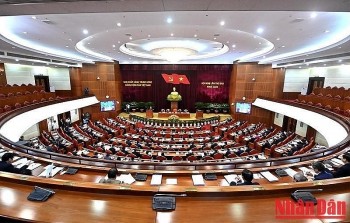 National
The 13th Party Central Committee discussed two important projects on October 4, the second working day of its 6th plenum.