Activities Held for Bulgaria National Day
The Vietnam - Bulgaria Friendship Association in Hanoi has coordinated to organize many friendship exchange activities for the 144th anniversary of the National Day of the Republic of Bulgaria
Teachers and students from the Vietnam - Bulgaria Nursery School visited the Bulgarian Embassy in Vietnam, on March 1.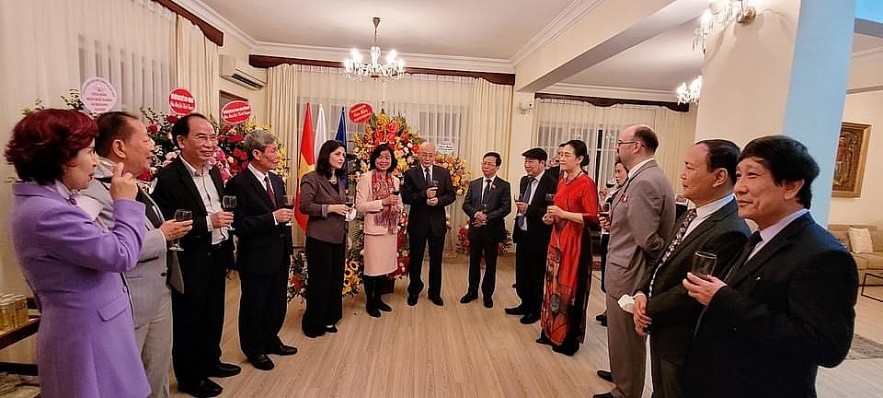 Representative of Vietnam - Bulgaria Friendship Association in Hanoi city celebrated Bulgarian National Day. Photo: Union of Friendship Organizations of Hanoi
At the event, Ambassador Marinela Petkova told the preschool children a story about the traditional Bulgarian holiday, Granny Marta day.
To mark the first day of March, the beginning of a warm spring, Bulgarians often exchange a symbol called Martenitsa with the wish: Good luck and happy Marta Day.
People wear Martenitsa dolls on their clothes until they see a bird, stork or flower bloom on the ground, and when the snow has melted, they then hang the dolls on the same tree branch.
During the visit, the children were also guided to make Martenitsa dolls with red and white woolen yarn, symbolizing health, love and luck, by the ambassador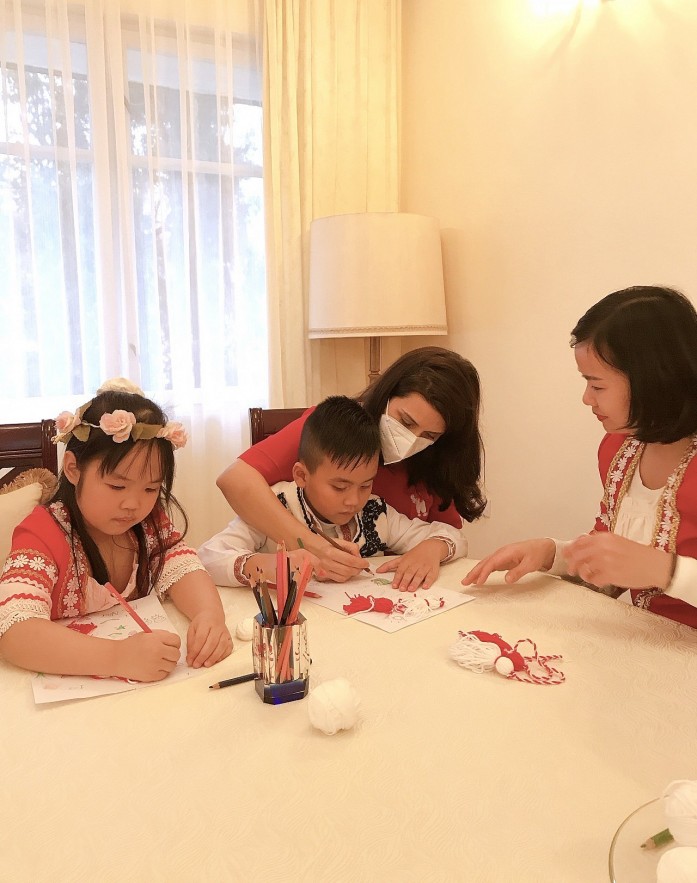 Ambassador Marinela Petkova instructs children to make Martenitsa dolls. Photo: Hanoi Union of Friendship Organizations
On Bulgaria's National Day, on March 3, the talk show "Land of Roses" was also held online on the fan page of Vietnam - Bulgaria Nursery School.
The program about Bulgaria's country, people, and culture, satiating Vietnamese' passion as well as the love of the teachers, students, and parents of the Vietnam-Bulgaria Nursery School for the "land of roses" - Bulgaria.
For many years the Bulgarian Embassy has been interested in helping the students of the Vietnam - Bulgaria Nursery School, a school that connects a long friendship between the two countries.
On March 5, at the invitation of Ambassador Marinela Petkova, the representative of the Vietnam - Bulgaria Friendship Association in Hanoi attended a meeting at the Embassy, ​​tightening the solidarity and friendship between the people of Vietnam and Bulgaria.
Thời Đại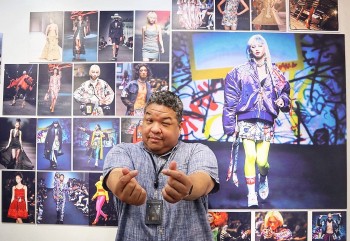 Viet's Home
Experience the striking colors and styles of Korea's fashion, captured by American photographer Dr. Michael Hurt.