Additional Support of USD 2.1 million for Child Drowning Prevention in Vietnam
On June 1st, 2023, the Department of Child Affairs (MOLISA), Bloomberg Philanthropies, and the Campaign For Tobacco-Free Kids (Global Health Advocacy Incubator) announced a Memorandum of Understanding and cooperation agreement on drowning prevention for Vietnamese children from 2023 to 2025.
Drowning has been one of the top 10 causes of death for children from 5 to 14 years old in Vietnam currently. On average, there are more than 3,500 drowning deaths each year, including nearly 2,000 children. Beginning from that reality, it is more urgent to strengthen and expand the intervention scope of child drowning prevention projects nationwide, requiring close coordination and effective participation of branches, unions, and international organizations to form an interdisciplinary network for drowning prevention.
The MoU and cooperation agreement announcement marks a new cooperation period for child drowning prevention. Accordingly, Bloomberg Philanthropies commits to accompanying and providing financial and technical support to the Ministry of Labor, War Invalids and Social Affairs to implement the Child Drowning Prevention Program for the 2023 - 2025 period, which is based on the Child Injury Prevention Program in the 2021-2030 period approved by the Prime Minister.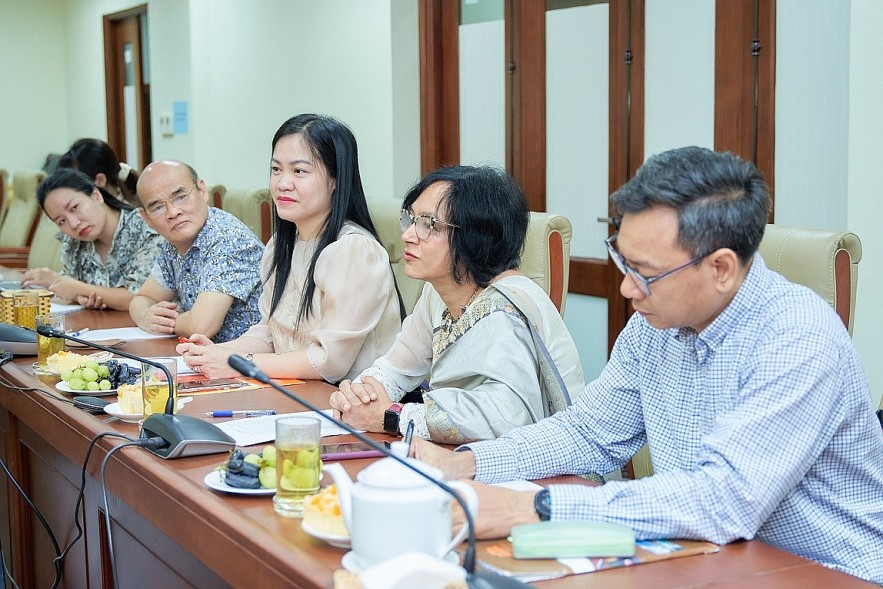 The announcement ceremony took place in the office of the Department of Child Affairs (MOLISA) on June 1,
Five years ago, the Child Drowning Prevention program was first implemented with the support of 2.1 million USD and pilot interventions in 8 provinces that had the highest child drowning burden in the country. With the direction of the Government and the joint cooperation of ministries, branches, and localities in the implementation of the Child Drowning Prevention Program, the mortality rate from drowning in the past 5 years has tended to decrease (in both the numbers of accidents and deaths).
The Child Drowning Prevention Program has supported many localities to approach and properly implement 10 recommendations on solutions and interventions for drowning prevention by the World Health Organization. The program has also helped localities to apply international standards on safe swimming teaching techniques and safety skills for children, and simultaneously develop and complete policies and programs on injury and drowning prevention.
Over the past 5 years, through the program, 800 core and provincial staff received standard training in safe swimming and drowning prevention. 29,849 children aged 6 to 15 years have been taught safe swimming, and 50,200 children have learned water safety skills at school.
The program has built 14 smart swimming pools, mobilized 73 local swimming pools to serve safe swimming lessons for children, and implemented training courses to raise educational cadres' awareness and capacity for the management and coordination of child drowning prevention programs. After the intervention, in some localities, people's knowledge about drowning has improved markedly. The awareness of the death risk from drowning in the intervention area increased from 63.3% to 73.5%, and the awareness of child drowning by different age groups increased from 47.1% to 68.1%.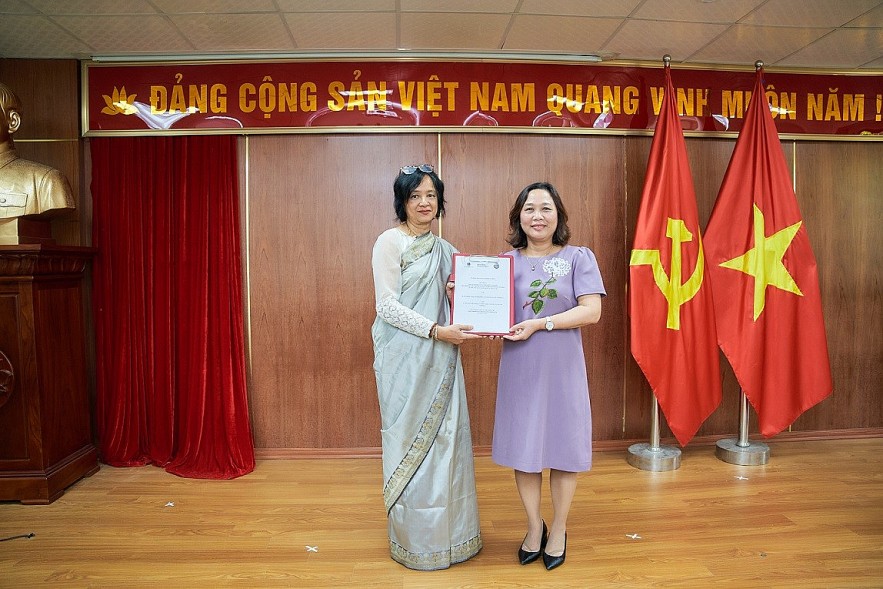 Bloomberg Philanthropies commits to accompanying and providing additional support of 2.1 million USD to help the MOLISA of Vietnam achieve set goals of child drowning prevention.
In the next three years, the program will provide free training for at least 200 supervisors and instructors on safe swimming and water safety skills and teach survival swimming to at least 25,760 children aged 6 to 15. At the same time, the program continues to support inter-sectoral coordination on child drowning prevention, and the capacity of ministries and organizations to apply standardized guidelines on safe swimming and safety skills.
"Drowning is completely preventable if every family and individual proactively pay more attention and ensures the safety of their children. Knowing how to swim is important but not enough, and children need to have water safety skills, and proactively protect themselves in bad situations", said the Country Director of the Campaign For Tobacco-Free Kids (Global Health Advocacy Incubator) Doan Thu Huyen.
Deputy Director General of the Department of Child Affairs Vu Thi Kim Hoa expressed her belief that Vietnam can achieve the goal that 50% of children aged 6-15 can swim, and 60% of children are taught water safety skills with timely support from the Bloomberg Philanthropies and Campaign For Tobacco-Free Kids (Global Health Advocacy Incubator). Hoa also noted that this is a meaningful gift for Vietnamese children on the occasion of International Children's Day and Action Month for Children 2023.