Agri-entrepreneurship in Odisha Paving the way for prosperity
In Nabarangpur, one of the most poverty-stricken districts in Odisha, agri-entrepreneurship is emerging as a way of tackling poverty and a land hard to cultivate.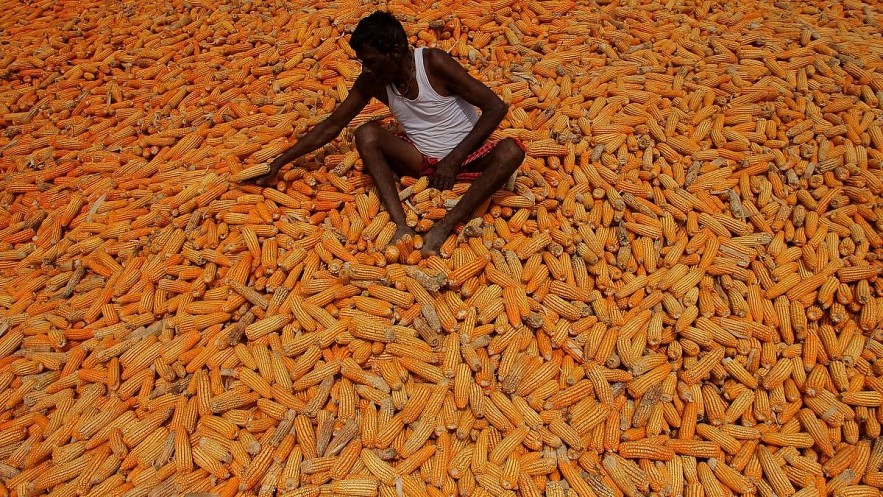 A farmer in the midst of harvested maize in Nabarangapur district's Umerkote town in south Odisha. | Photo Credit: Biswaranjan Rout
Sujit Das, 40, does not wear the clothes or carry the implements traditionally associated with farmers in India. He is in a T-shirt, jeans, and sports shoes, and sits in a room with a desk and chair in his modest house in Umerkote, in Odisha's Nabarangpur district. From here he manages 20 acres of land and controls the flow of agricultural workers, mostly tribal people from the area.
He steps out to survey the drip irrigation system that administers precise amounts of water and fertilizer across one acre of tomato crop. "By grafting tomato onto brinjal, I get 50-100% greater produce," he says, adding that he is expecting a bountiful harvest of 1,000 kg of tomatoes per day over the next two months. Across his land, where he grows cabbage, cauliflower, chilies, bitter gourd, and other vegetables, he also has a duck farm and a hatchery. Integrated farming protects him from potential crop failure and sometimes from volatile wholesale prices.