Algerian Media Praise Vietnamese General's Contributions To Int'l Revolutionary Movement
Algerian newspapers and websites have published stories to mark the 110th birthday anniversary of late Vietnamese General Vo Nguyen Giap (August 25, 1911 – 2021), stressing his military talent and influence on the revolutionary movement of oppressed people around the world.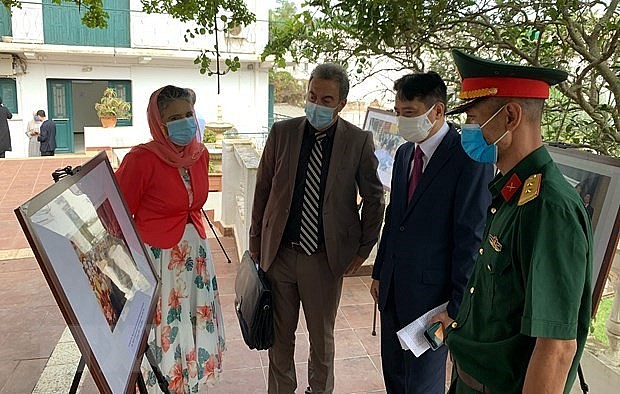 At an exhibition on General Vo Nguyen Giap held by the Vietnamese Embassy in Algeria (Source: VNA)
The newspapers and websites include El Moudjahid, Liberte Algerie, La Tribune Diplomatique, L'Expressiondz, Le Grand Soir, Algerie 360, Crésus, Reporters, and El Massa.
Their stories said the General has spent his entire life defending the ideals of national independence and communism. He made significant contributions to the victories of the Vietnamese people's army during the resistance wars against the French colonialists and then American imperialists. From such victories, Vietnam developed and became a model for international friends not only regarding its liberation process but also its national construction cause.
The articles praised Giap's extraordinary career and feats and honored his name along with leaders of revolutions around the world such as Vietnamese President Ho Chi Minh, Cuban President Fidel Castro, and Latin American revolutionary hero Che Guevara.
They associated Giap's role with the Dien Bien Phu historical victory, forcing the French colonialists to sit down for peace negotiation, ending the Indochina war and completely liberating North Vietnam.
The General was also the chief architect of Vietnam's resistance war against the invading US imperialists, reunifying the nation. In addition to his military talent, Giap was also an excellent diplomat. His great experience in the national liberation revolution made an important contribution to the development of diplomatic relations between Vietnam and other countries.
The articles showed their respect for his talent and personality, considering him a great figure of the world.
They also covered the news on a photo exhibition on the General held by the Vietnamese Embassy in Algeria.
VNA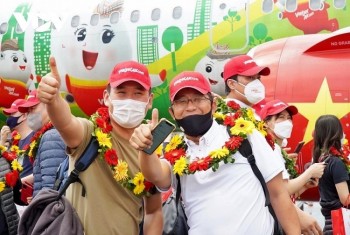 National
Vietnam News Today (Jan. 26): Vietnam reports 15,699 more domestic Covid-19 cases; Vietnam told to reopen to international tourism ahead of SEA Games 31; Germany donates four million more vaccine doses to Vietnam; Vietnam has opportunity to become global leader in renewable energy.