Ambassadors, Diplomatic Spouses Participate in Visit to Hai Duong Province
The delegation of the Ministry of Foreign Affairs and the Diplomatic Corps visited a kindergarten in Thanh Khe commune, Hai Duong province, bringing gifts.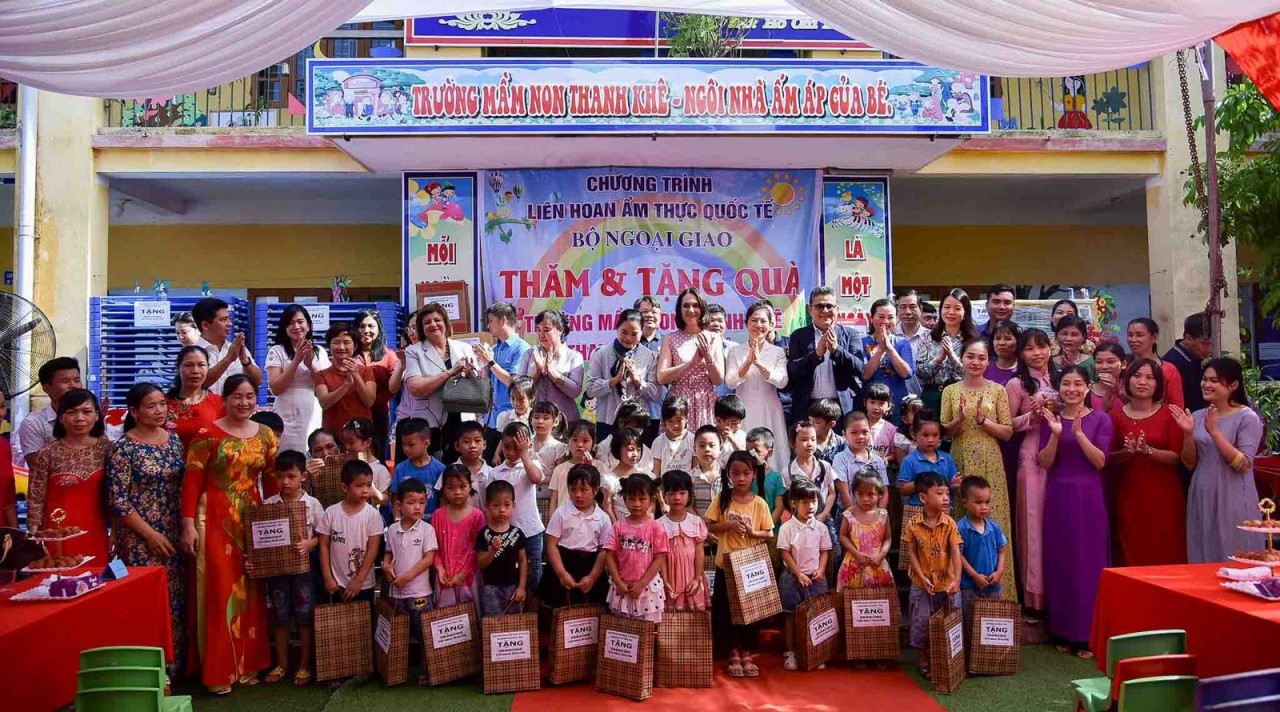 Presenting gifts to children at kindergarten in Thanh Khe commune. Soure: baoquocte.vn
Several diplomats and diplomatic spouses recently participated in the friendship visit to a kindergarten, lychee farm and mung bean cake factory in the northern province of Hai Duong.
Vu Thi Bich Ngoc, spouse of the Minister of Foreign Affairs, honorary chairwoman of the ASEAN Community Women's Group in Hanoi (AWCH Group) is the head of the delegation.
Attending the event were several key figures, including the Head of the Diplomatic Delegation, Palestinian Ambassador to Vietnam Saadi Salama, AWCH Group, representatives of foreign embassies in Vietnam, spouses of leaders of Vietnam's Ministry of Foreign Affairs, Assistant Ministers, and leaders of foreign embassies in Vietnam.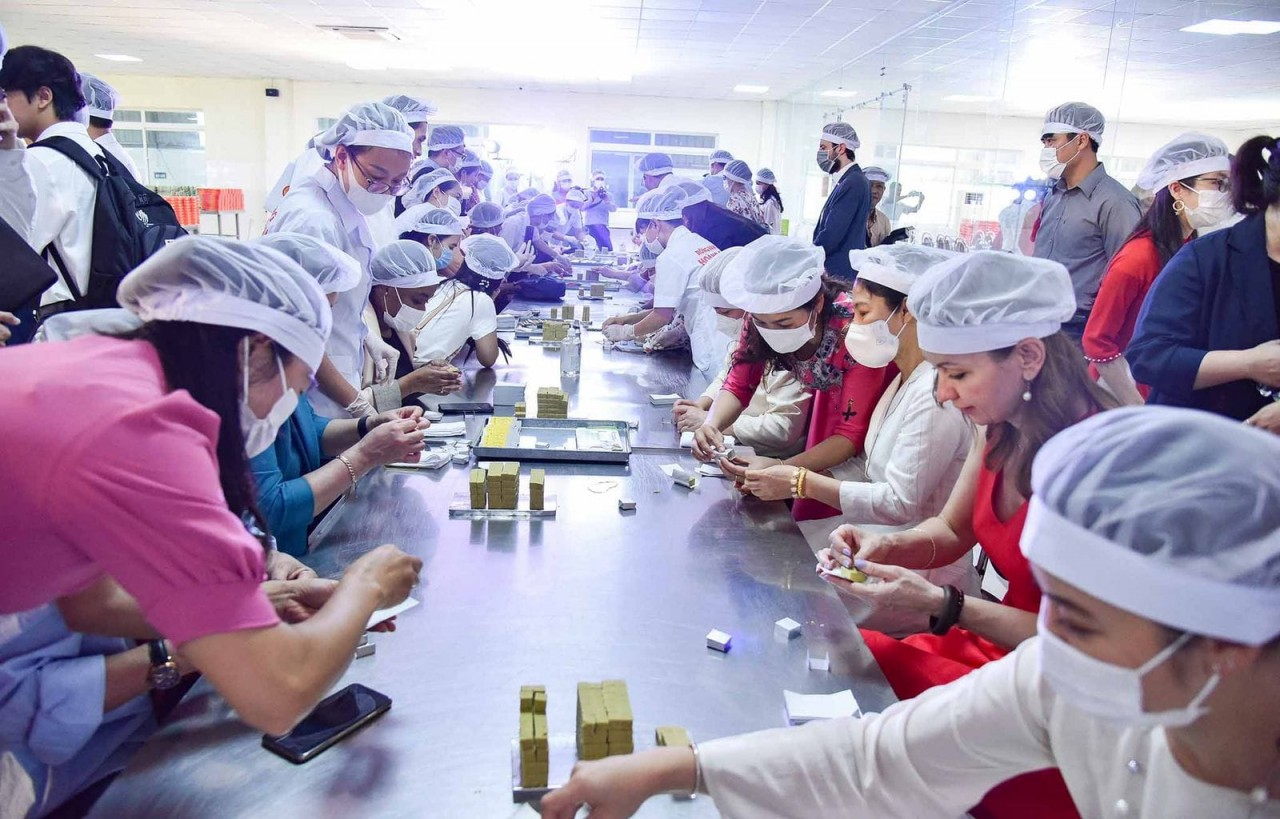 Learning how to make Hai Duong green bean cake, the provincial most famous specialty food. Soure: baoquocte.vn
The delegation visited and gave gifts at kindergarten in Thanh Khe commune, visited the ancient lychee tree in Thanh Son commune, enjoyed water puppetry, experienced lychee picking in Thanh Xa commune, visited and learned about the green bean cake - a typical specialty of Hai Duong, production process.
Of which, the gifts have been purchased from the International Food Festival's fundraising activities of embassies of countries, international organizations, Thai Embassy in Vietnam and officials of the Ministry of Foreign Affairs, with a total value of VND 72 million (about 3,000).
Ngoc wishes to share and give the most sincere and warm feelings to teachers and students of Thanh Khe Kindergarten. In particular, she appreciated the team of teachers who have overcome material difficulties to continue to complete their work well, taking care of the future generations of the country.
During the visit, Chairman of the Provincial People's Committee, Trieu The Hung briefly introduced the land and people of Hai Duong. Accordingly, since ancient times, Hai Duong has been famous as a land of "terrestrial spirits and masterpieces" with a long history of tradition and culture.
The province also maintains and preserves more than 700 traditional festivals, seven intangible cultural heritages, and eight national treasures.
Currently, the province's economic scale ranks 11th in the country with an average growth rate of 8.1%/year in the 2016-2020 period. By the end of 2021, the province has planned and developed 22 industrial parks with a total area of ​​nearly 2,600 hectares.
The province is planning a dynamic industrial zone in Binh Giang and Thanh Mien districts, with an area of ​​9,230 hectares in order to attract large investment projects with modern technology.
The Thanh Ha lychee is present in most provinces and cities in the country and is exported to major markets such as China, Japan, the US, France, Australia, Singapore and Thailand. Last year, Hai Duong lychee impressively overcame the Covid-19 storm in 2021 with a total production value of VND 1.4 trillion (USD 60.3 million), VND 234 billion higher than that of 2020.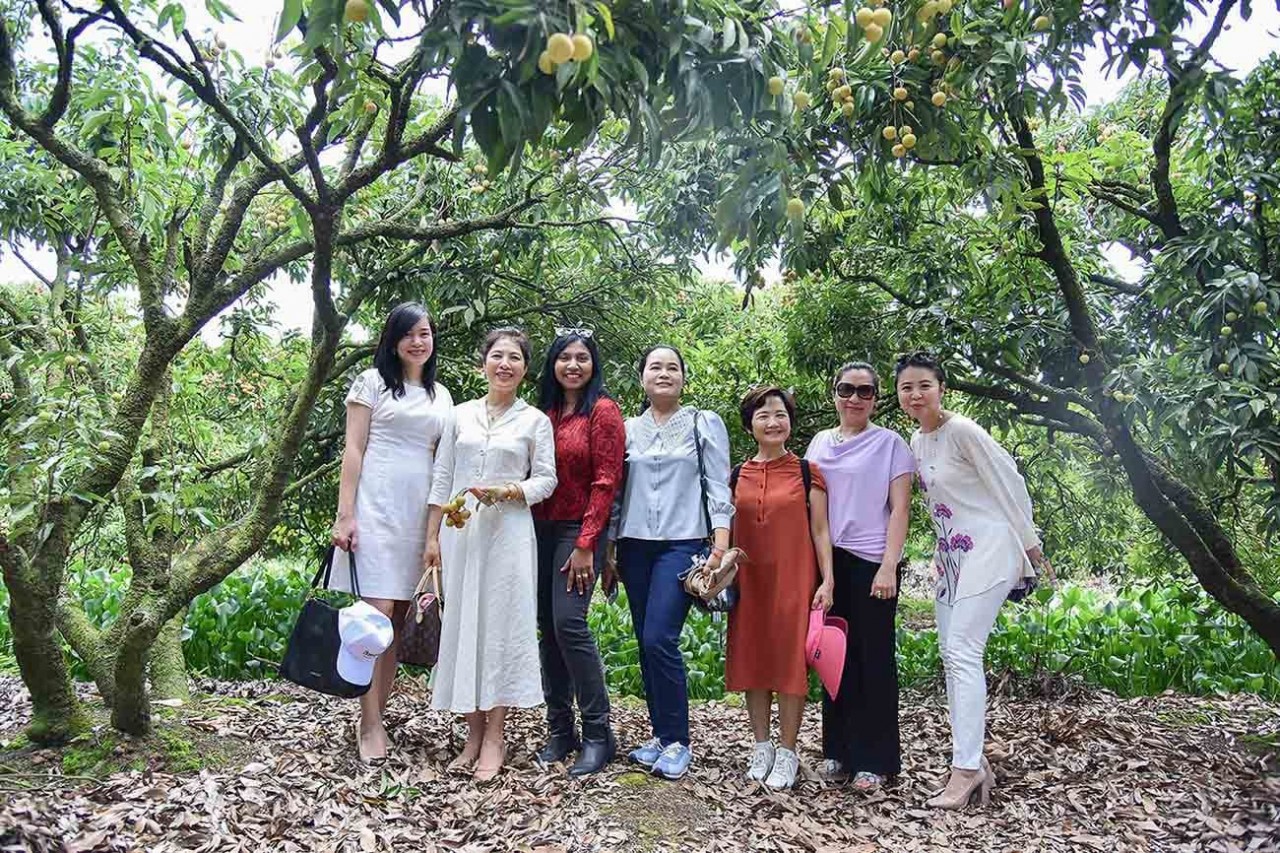 Visiting lychee's garden. Hai Duong has over 9,000 hectares of lychees, producing 60,000 tonnes per year. About 50 percent are consumed domestically, 40 percent exported to traditional markets and 10 percent to high-end markets. Soure: baoquocte.vn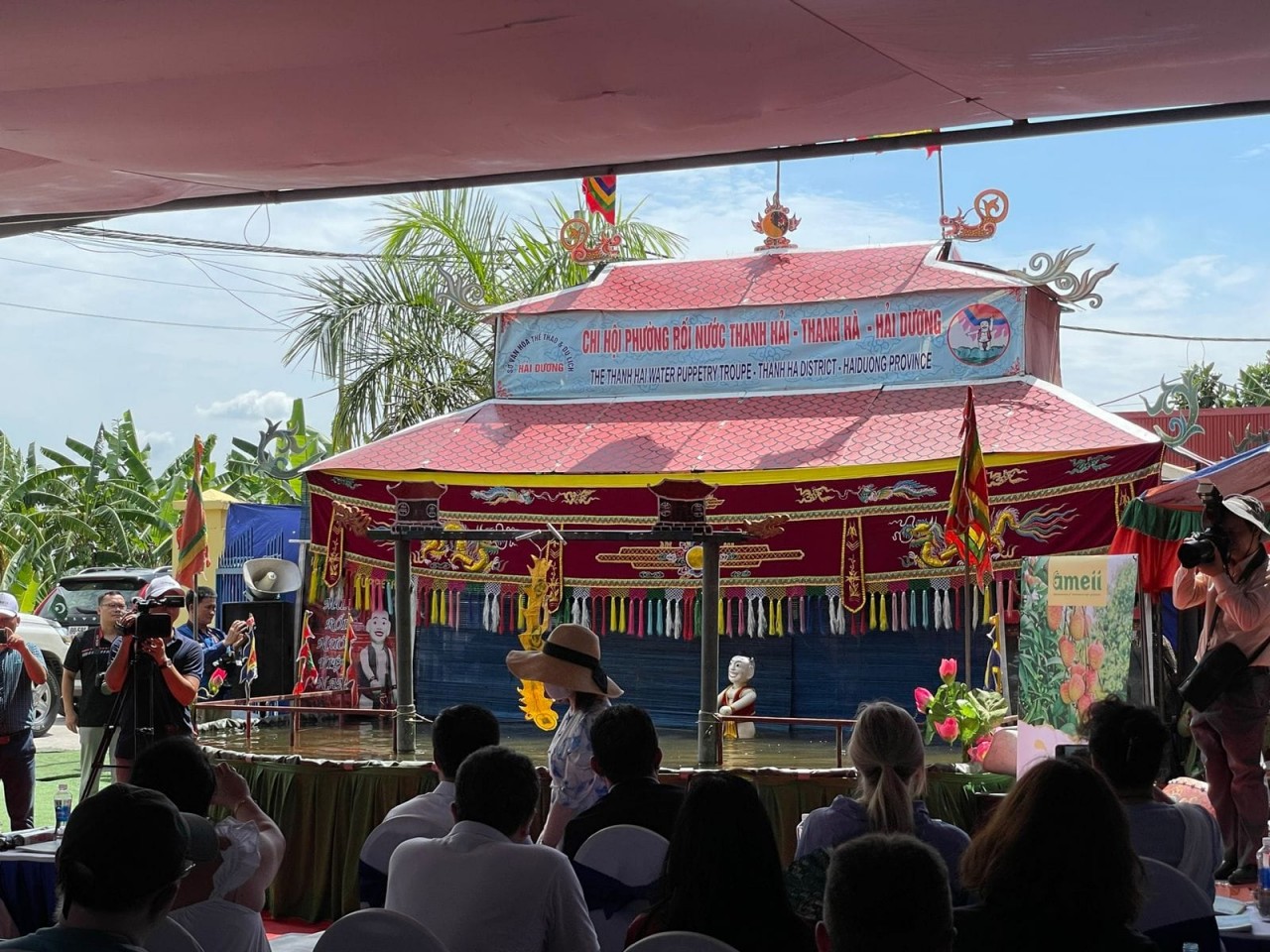 Watching puppet dancing at Thanh Hai village, 60km west of Hanoi. Soure: baoquocte.vn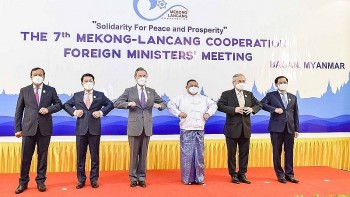 National
Foreign Minister Bui Thanh Son led a Vietnamese delegation to the seventh Mekong-Lancang Cooperation (MLC) Foreign Ministers' Meeting that was held in Bagan, Myanmar on July 4.