Ambassadors wish to promote people-to-people ties with Vietnam in 2020
On ocassion of the Lunar New Year, Ambassadors of Hungary, Cuba and Russia have extended warm wishes to the Vietnamese people and shared their plans to strengthen the ties with Vietnam in 2020.
Hungarian Ambassador to Vietnam Őry Csaba: It's time to revitalize the ties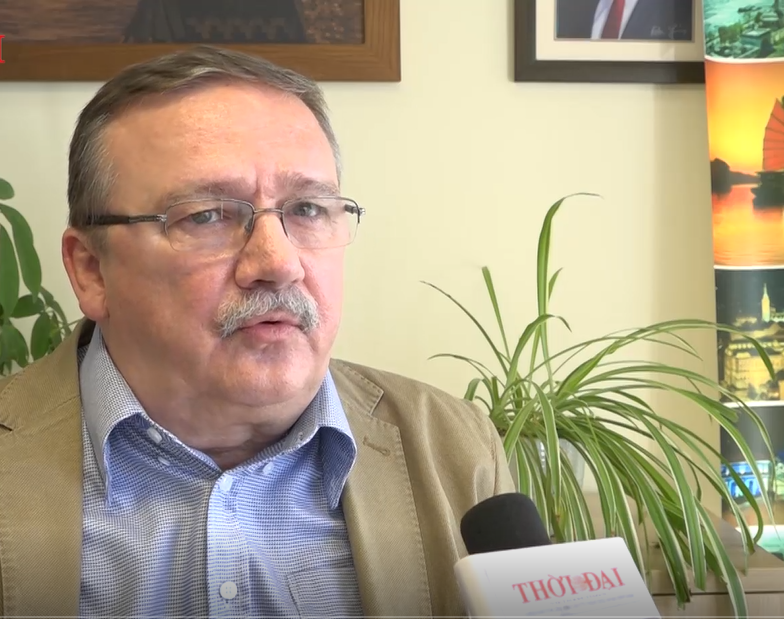 Hungarian Ambassador to Vietnam Őry Csaba
In 2020, Vietnam and Hungary mark the 70th anniversary of diplomatic relations. Currently, bilateral relations are at their best in the last decade, demonstrated by the establishment of comprehensive partnership, a distinguished case in the history of Hungary's foreign affairs.
In 2020, there will be a wide range of high-level delegation exchanges and major celebrations in the two countries. In particular, we are going to open a Hungarian community culture center in Hanoi, with a library, music and cultural corner of Hungary. In addition, the center will consist of cafes and restaurants featuring authentic culinary culture of Hungary. The center is considered a 'miniature Hungary' in the heart of Vietnam.
Furthermore, we will work with the Vietnam national television to hold a Hungarian Day in Vietnam, to promote the culture, education and business opportunities of two countries.
All activities to be conducted through 2020 aims to revitalize the relationships. Although bilateral ties have been established for 70 years, there was time of inactiveness. Therefore, the two sides need to put more efforts to strengthen the relationships.
To achieve that goal, the Hungarian Government has increased the number of scholarships for Vietnam to 200 scholarships per year, a move of great significance in education - training ties of our two countries.
At the same time, I believe that there will certainly be more students, experts and businesses coming to Vietnam.
Cuban Ambassador to Vietnam Lianys Torres Rivera: We will honor two main architects of the Vietnam - Cuba relations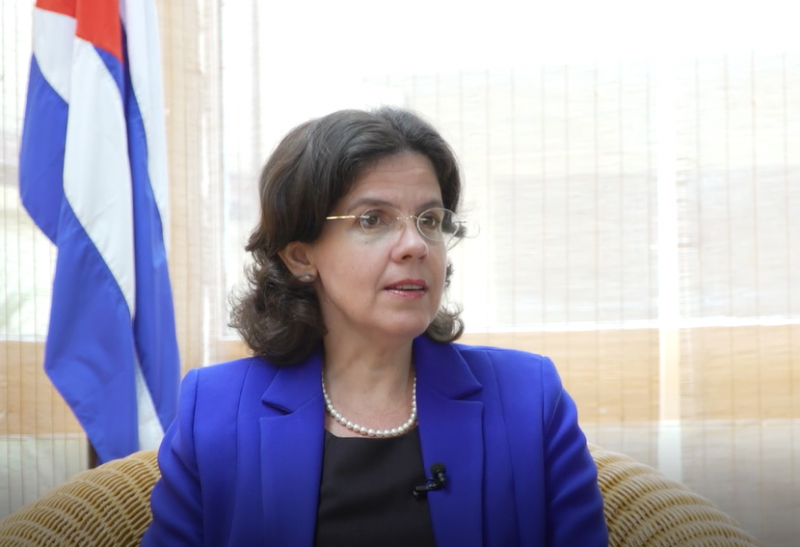 Cuban Ambassador to Vietnam Lianys Torres Rivera.
2019 was a successful year for Vietnam and I hope 2020 will be the same.
Next year Vietnam will take on the role of non-permanent member of the United Nations Security Council (UNSC). I am sure that Vietnam will fulfill it with all the responsibility and the will to strengthen the cooperation between all countries around the world.
In the economic field, I believe that in 2020, Vietnam will accomplish even more than what were accomplished in 2019 when the country has achieved all 12 economic and social development goals set by the National Assembly.
In 2020, Cuba and Vietnam will celebrate the 60th anniversary of bilateral ties.
Together with the Vietnam Union of Friendship Organizations (VUFO) and its counterpart in Cuba, the Institute of Friendship with the Peoples (ICAP), we will organize or participate in numerous activities and promote cooperation in the field of culture, politics, economics, to highlight the exceptional ties that unite Cuba and Vietnam, including the exchange of delegations, artistic performance, photographic exhibition, book publication.
The celebration will be kick started with the 29th International Book Fair of Havana, which Vietnam will participate as a guest of honor. This is one of the most relevant event in cultural field in Cuba, and will take place from February 6-16th, 2020.
We will have the delegations from Cuba to come to Vietnam, taking part in exchange with VUFO and welcome delegates from VUFO to Cuba as well. I believe that the common goal of VUFO and ICAP will be fulfilled next year, and we can count on VUFO to achieve that goal.
Furthermore, we will focus on promoting bilateral ties via the press, with the help of Prensa Latina correspondent in Vietnam, via publishing article illustrating the experiences of the Vietnamese who have studied in Cuba or those who have other special ties with Cuba.
Overall, there will be a common element in all activities to be held in 2020: we will pay tribute to the main architects of the historical ties, of the brotherhood existing between Vietnam and Cuba: Commander in Chief Fidel Castro and President Ho Chi Minh, whose legacies are important foundation for our bilateral ties.
Russian Ambassador to Vietnam Konstantin Vnukov: Create new momentum for Russia-Vietnam relations
Russian Ambassador to Vietnam Konstantin Vnukov
In 2020, the two countries will celebrate the 70th anniversary of bilateral relations (1950-2020). Russia has always treasured the traditional relationships between the two peoples over the years. Most recently, during the visit of Vietnamese Prime Minister Nguyen Xuan Phuc to the Russian Federation, many important agreements were signed and are being implemented effectively.
Currently, there are around 80,000 Vietnamese people living in Russia, of which 20% are working and studying in the city of Moscow. The majority of the Vietnamese community in Russia in general and Moscow in particular live on doing business, in the field of consumer products, light industrial goods such as footwear, garments, agricultural, aquatic and handicraft products.
Another part of the Vietnamese community are undergraduate, graduate students and alumni, they are the most successful Vietnamese people in Russia.
In 2020, the Russian Federation will celebrate the great victory against German fascism; 70th anniversary of Vietnam - Russia relations with many meaningful activities. Russia is ready to support Vietnam in all areas, especially in organizing upcoming activities the field of diplomacy.
For instance, in terms of people-to-people diplomacy, as far as I know, the Vietnam-Russia Friendship Association will organize various activities such as photo exhibitions about Russia, Vietnam-Russia friendly cooperation, publish the book President Ho Chi Minh in Russian people's eyes and a variety of other cultural events.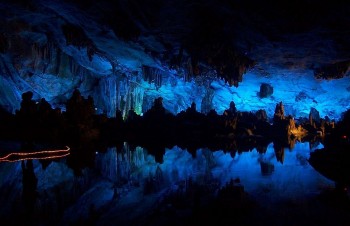 Travel
Caves are the creation of nature, charming any tourists with their mysterious and an air of danger, waiting for humans to explore the deepest secrets inside them. Take a look at these magnificent and beautiful caves around the world that you must visit once in your lifetime.
Viet's Home
According to the AFC official statement, Vietnam striker Nguyen Tien Linh won the AFC International Player of the Week after receiving the most votes out of the remaining nine players.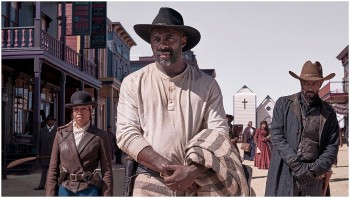 Handbook
November is coming close, and the cold outside makes us want to curl up inside our warm blanket and bing watch our favorite movies or shows. Here is the list of what is coming on Netflix in November, and some of the most expected Netflix originals for you to enjoy.