Apple Watches and MacBooks Major Production Move to Vietnam For the First Time
Apple is reported to be shifting Apple Watches and MacBooks assembly to Vietnam after encountering supply chain delays in China.
Apple is in talks to make Apple Watches and MacBooks in Vietnam for the first time as the US tech giant looks to diversify production away from China, Nikkei Asia reported.
Its Chinese suppliers Luxshare Precision Industry and iPhone assembler Foxconn have started test production of Apple Watch and MacBook in Northern Vietnam, the report added.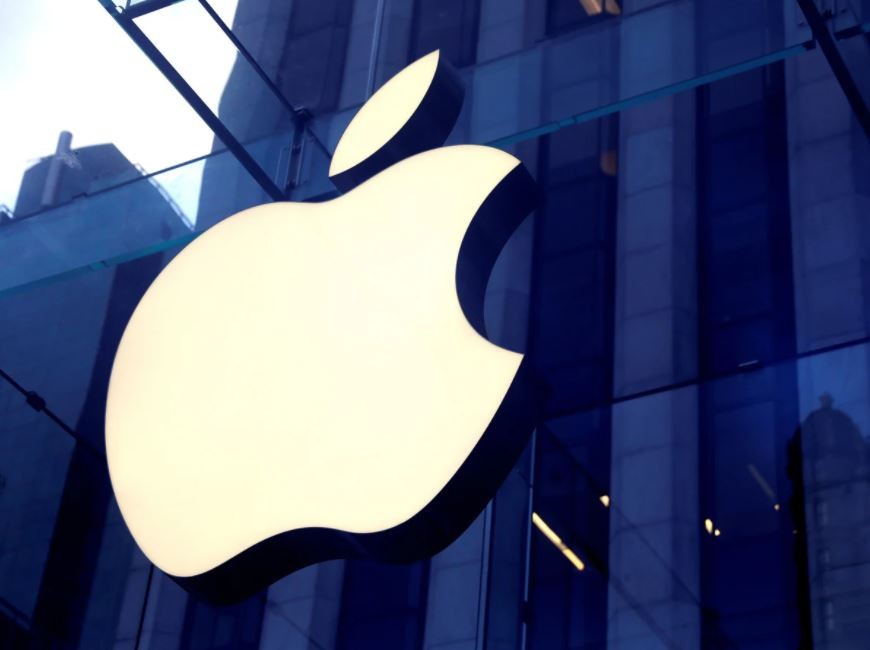 Although the production of Macbook, Apple has asked suppliers to set up a test production line in Vietnam, the progress in moving mass production to the country has been slow, partly due to pandemic-related disruptions (Photo: Getty Image).
Vietnam is already Apple's most important production hub outside of China, producing a wide range of flagship products for the American company, including iPad tablets and AirPods earphones, cited from VNA.
According to industry experts, the Apple Watch is even more sophisticated because many components in such a small case require a high degree of technical skill. Producing the device would be a win for Vietnam as the country attempts to further upgrade its tech manufacturing sector, they said.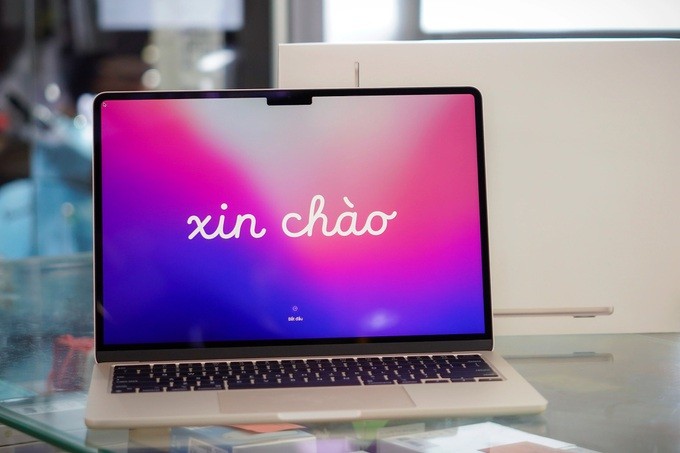 Photo: Le Trong
The US tech giant has also continued to shift iPad production to Vietnam in an effort to diversify its production. In addition, the group is also in talks with suppliers to build a trial production line for its HomePod smart speaker in Vietnam.
Apple has been shifting some areas of iPhone production from China to other markets, including India, where it started manufacturing iPhone 13 this year, and is also planning to assemble iPad tablets, reported from Thomson Reuters. India, the world's second-biggest smartphone market, along with countries such as Mexico and Vietnam are becoming increasingly important to contract manufacturers supplying American brands, as they try to diversify production away from China.
According to Thomson Reuters, last week, Taiwanese contract manufacturer Foxconn gave a cautious outlook for the current quarter after posting results that exceeded expectations, citing slowing smartphone demand after a pandemic-fuelled boom.
Like other global manufacturers, Foxconn - formally called Hon Hai Precision Industry - has dealt with a severe shortage of chips that hurt production, as bottlenecks from the pandemic lingered and further strained logistical channels.
The number of Apple suppliers with facilities in the Southeast Asia country has increased to at least 22 from 14 in 2018, according to Nikkei Asia's analysis of Apple's latest available suppliers list. Many other major electronics manufacturers like Google, Dell and Amazon have also set up production in the country to diversify beyond China, Nikkei Asia added.
According to the Global Times, delivery costs in Southeast Asian markets have increased due to the COVID-19 pandemic, and logistics costs have risen in recent years, and in order to address these problems, the Xiaomi handsets produced in Vietnam will be delivered locally as well as to other Southeast Asian countries, including Malaysia and Thailand, ALso, the contract electronics manufacturer operates plants in China and India for clients that include Huawei Technologies Co and Lenovo.
Several electronics manufacturers have also noticed this trend in recent years, including leading Chinese home appliance maker TCL and monitor maker BOE. One of China's leading solar panel manufacturers, Trina Solar, also established a production line in Vietnam in early 2017. In June 2022, Xiaomi has joined up with its partners to implement production localization and headed to Vietnam for its latest smartphone electronics manufacturing plan, after being hit hard by China's strict Covid-19 lockdown measures and subsequent supply chain disruptions this year but its business in Vietnam remained robust during the same period.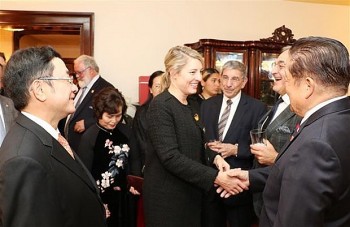 Friendship
Canadian Foreign Minister Melanie Joly believes in a prosperous future between Canada and Vietnam.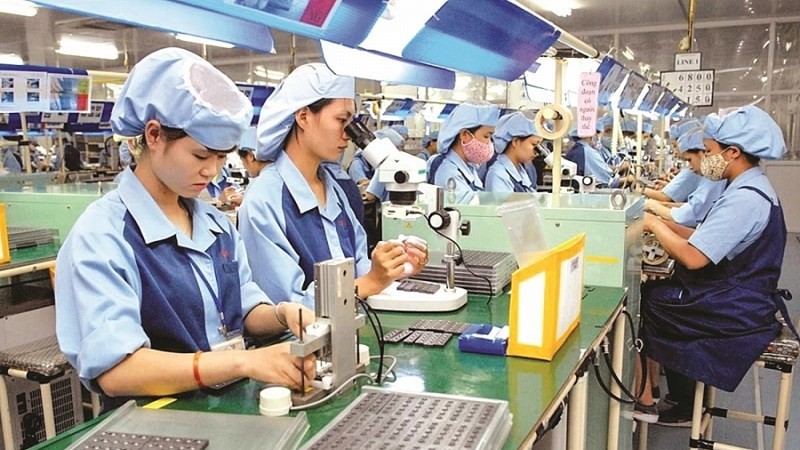 Economy
GDP growth, production activities, and export recovery are important factors to help Vietnamese industry become a destination for foreign investors.
October 04, 2022 | 09:02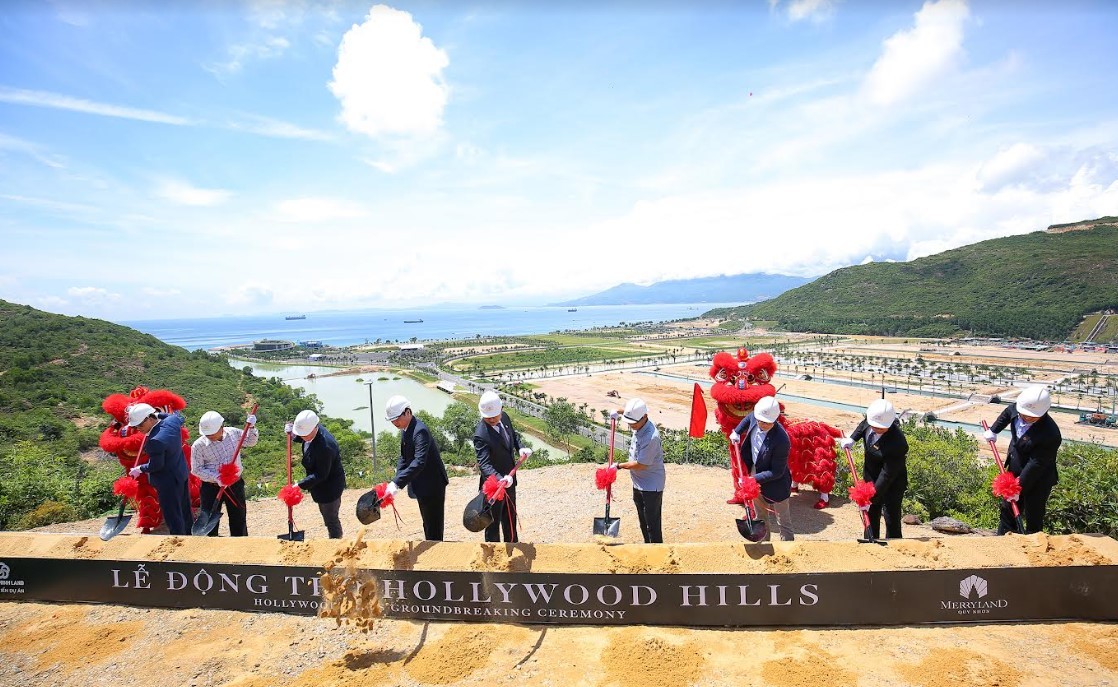 Economy
On October 2, at Hai Giang peninsula (Quy Nhon city, Binh Dinh), Hung Thinh Corporation held the groundbreaking ceremony of Hollywood Hills by YOO Inspired by Starck – a subdivision at MerryLand Quy Nhon. The event marks the first time that the world's No.1 ranked design and branded residence company YOO Inspired by Starck is officially present in Vietnam, with a collection of villas designed by creative director, Philippe Starck.
October 04, 2022 | 07:33