ASEAN to be leading region in future despite challenges
Over the past 53 years since its inception, the Association of Southeast Asian Nations (ASEAN) has successfully resolved differences to build a united community to respond to all regional and global challenges, says Norwegian ambassador to ASEAN Morten Høglund.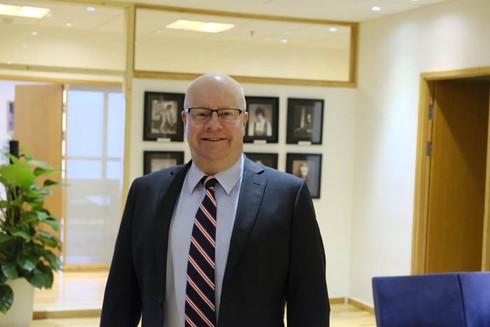 Norway's ambassador to ASEAN H.E. Mr. Morten Høglund
Marking 53 years of ASEAN's founding anniversary and 25 years of Vietnam's membership this year, the Norwegian ambassador granted an exclusive interview to VOV reporter Phuong Hoa, shedding light on the group's active role in addressing regional and global issues. Following is the full text of the interview.
VOV: How do you assess ASEAN's growth model as well as the bloc's achievements for over the past 50 years? What challenges ahead do you think ASEAN is facing? Do you have any suggestions for ASEAN to overcome these challenges?
Amb. Høglund: ASEAN has a model of consensus and step-by-step building community, which, I think, is very much admired and brings together certain harmony. However, of course, more integration is needed. It is a problem everywhere and also in ASEAN. The internal and external challenges of course play a role in defining how ASEAN should respond.
What I am most impressed about with regard to the ASEAN's achievements over the past 50 years is its capability to establish and maintain a mechanism for peaceful dialogues and cooperation between member States and the biggest leading powers in the world. The ASEAN-led mechanisms are well known, they are utilized for the people in ASEAN and in the world. They have brought very concrete positive results on sustainability, economic advancement and education in the last few years. It is really a great deliverable of the ASEAN in the context of differences between its members in terms of the political systems, persity, religion and culture.
Of course, challenges always exist. The COVID-19 pandemic is still the biggest challenge now for ASEAN and the world. In order to fight it we need to stand together, we need a robust health system in place, and a vaccine, which is affordable and equally distributed to everybody.
Climate change and environmental pollution are other challenges that we face in our daily life. I believe the focus now is on the sustainable development goals (SDGs) as well as on energy transformation in ASEAN that would offer us a great opportunity to tackle these challenges.
I generally believe that better technologies, better education, innovations with more use of digital solutions will benefit the people in ASEAN and beyond, and will help us to not only address these challenges, but also create jobs and develop. To promote digitalization, it is also important to bridge the digital gap that exists not only in ASEAN but in other parts of the world. A gap between people who are connected and not connected is also something we need to overcome.
Creating an equal playing field for education and being part of the job market is also something we need to think about, in addition to solving issues like capacity building, training, and education in ways, which mean that everybody is included.
Despite these challenges, I believe the ASEAN is very well placed to be a leading region in the future.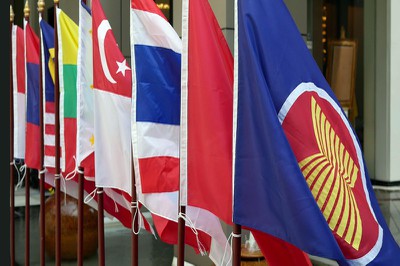 ASEAN to be leading region in future despite challenges,
VOV: Ambassador, how can you assess the cooperation and partnership between ASEAN and Norway over the years? What would be the focus of cooperation between the two sides in the time to come?
Amb. Høglund: This year, Norway and ASEAN are commemorating five years of partnership. It has been hectic, interesting, challenging and learning experience at least for us, Norway. This year, we very much focus on different matters such as sustainable development goals and different environmental aspects, including climate change, marine littering, and so on.
With Vietnam, we see a strong partnership on peace and reconciliation, especially with regard to women, peace and security. I am very grateful for the workshop on women, peace and security, involving ASEAN Women for Peace Registry to take place in Vietnam later this year and which we jointly prepare for.
We also work on many issues such as education, business development, capacity building, assisting on development gaps and more to come. We also want to work with you on maritime issues, forestry issues, more on pollution, job creation and in the framework of the ASEAN Inter-Parliamentary Assembly (AIPA). There are no limits to our cooperation. However, the focus should be on what is the joint benefit of the ASEAN-Norway cooperation. We are very thankful for the positive cooperation we have with Vietnam and other ASEAN member states and for the strong interest in the cooperation between us.
VOV: In 2020, Vietnam is assuming the dual role of the rotating ASEAN Chair and the non-permanent member of the United Nations Security Council (UNSC). What do you think of Vietnam's performance in this role so far, Ambassador?
Amb. Høglund: First of all, I would like to congratulate Vietnam on its having joined ASEAN for 25 years in 2020. Of course it is a very busy and probably the most challenging year for Vietnam as it performs the dual role this year.
The COVID-19 pandemic has put the whole world into a whirlwind and unprecedented situation. Everything has changed and so has the diplomacy. It is great to see Vietnam has stepped up as the ASEAN Chair by taking a very proactive role in making sure that ASEAN is on the right track, is playing its part, regional mechanisms are used to the benefit of the people in ASEAN.
In the spirit of the theme for this year's chairmanship, Vietnam has been strongly bringing together its member states and engaging the bloc's partners, neighbors in East Asia and also partners worldwide into the ASEAN-led mechanisms in order to fight COVID-19 with clear and strong determination, and to plan for coming back to a new normal and to come out of this crisis after the pandemic is over, hopefully.
As an UNSC non-permanent member, Vietnam was able, for the first time, I believe, to have a debate on ASEAN in the UNSC earlier this year. This is a great achievement, which highlighted how ASEAN and the UN can work together and align their agendas and goals, especially on the issues of peace and security where we have seen Vietnam playing a very constructive role.
We see the benefit of bringing these two roles together. On the global stage, Vietnam's proactive role in the UN and as excellent ASEAN chairmanship benefits us all.
VOV: What strategies and issues, in your opinion, Vietnam should focus on in order to promote its role in ASEAN and enhance international integration?
Amb. Høglund: Vietnam is definitely playing a role in peace and security, which I believe it will and should continue to focus on. We need leadership in this area. The expectations from the bloc's members and its dialogue partners show a level of confidence in Vietnam's diplomatic capability.
Vietnam is a strong believer in multilateralism. It is a trusted member of the UN playing its part in so many areas alongside being a key country in ASEAN. The country has always attached importance to and been strongly advocating a multilateral system and a rule-based international order including the ASEAN norms and international law, particularly in the peace and security issues. This important factor not only affirms Vietnam's consistent standpoints but also helps to strengthen the multilateral system at the time when it is very much needed.
Speaking of peace and security, both regionally and internationally, Vietnam should also highlight the women's participation in all aspects and stages of peace, security and reconciliation. Women represent 50% of the population and must be included in any peace efforts, not just as victims but also as active contributors if we want to achieve sustainable and lasting peace.
Another issue is international trade, which is suffering now. There are disturbances for several reasons that have been going on for quite some time between the big global players. The COVID-19 pandemic definitely is playing its part in the tendencies to more protectionism and trade barriers. We need countries like Vietnam - a strong believer in free and open trade to come out as a regional and international leader, and to work with like-minded countries. It is important to have a country like Vietnam to play its part if we are to come out of this crisis in a better shape on climate, on trade, and poverty.
VOV: Congratulations to Norway on its being elected to the UNSC for 2021-2022. Vietnam and Norway will have one year working together in the Council. This will be a great opportunity for Norway and Vietnam to share experience and enhance cooperation on numerous multilateral forums. What do you think about this?
Amb. Høglund: You are right that Norway and Vietnam will have one year working together in the Council. We are preparing as best as we can for this enormous challenge but also privilege. Vietnam is a solid partner that we want to align with as much as possible. We look forward to learn from Vietnam's experiences. It has been 20 years since Norway was last in the UNSC. A lot has been happening in the Council since then. We need to get feedback from countries like Vietnam and others and I am sure we can find areas of cooperation for our mutual interest in the upcoming year in the UNSC.
The UNSC agenda is changing according to the needs all the time. I believe that the COVID-19 pandemic reminds us that more is needed and should be done to strengthen the multilateral system in general, the trust in the UN and the UNSC. We should build trust and cooperate more with smaller member States of the UN. Climate change and security is another issue where we should focus and highlight in the UNSC. Of course, there are many country-specific peace and security issues that need to be discussed. I am quite sure that we will partner well with Vietnam and Vietnam will also benefit from Norway's active role in the UNSC./.