Manufacturing down across South-East Asia, showed survey
South-East Asia's factory output slumped in July for a fifth consecutive month, according to the IHS Markit Purchasing Managers' Index published on Tuesday.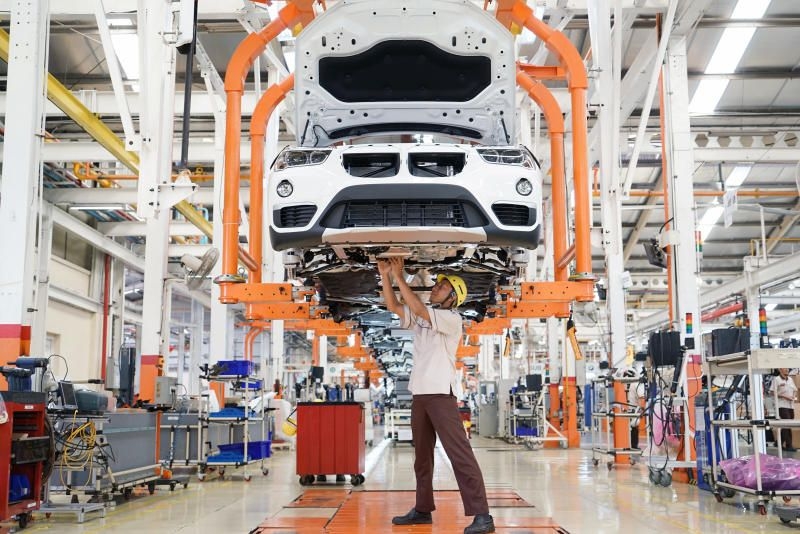 Factory survey shows manufacturing down across South-East Asia. Photo: The Star
July saw a "further deterioration" in manufacturing "as the coronavirus disease 2019 pandemic continued to impact the sector," IHS Markit said, cited PDA.
According to PDA, the survey polled 2,100 factory managers across seven of the 10 member-states of the Association of South-East Asian Nations (ASEAN), a regional bloc.
The survey showed Singapore, the region's wealthiest country, to be affected the worst. A headline figure of below 50 indicates that factories are not running at full steam, and Singapore reported a number of 37.3 compared to a region-wide 46.5.
Myanmar was the only country to record an improvement in July compared to June. Malaysia's manufacturing appears to be flat-lining after a June uptick followed the end of the country's strict lockdown.
Indonesia and the Philippines, the region's two biggest countries measured by population, saw significant retrenchments in manufacturing. Cumulative coronavirus cases in both archipelagos have topped 100,000.
In the Philippines, July "signalled a sharper rate of deterioration than in June amid a renewed drop in output," IHS Markit reported.
In Vietnam, which initially was hit relatively lightly by the pandemic, the figure dropped to 47.6 in July, with the first virus cases in around three months recorded at the end of July.
Most countries across the region face recession this year.
Projected contractions range from 2.8 per cent in Malaysia and to 7 per cent in Singapore, according to both countries' central banks.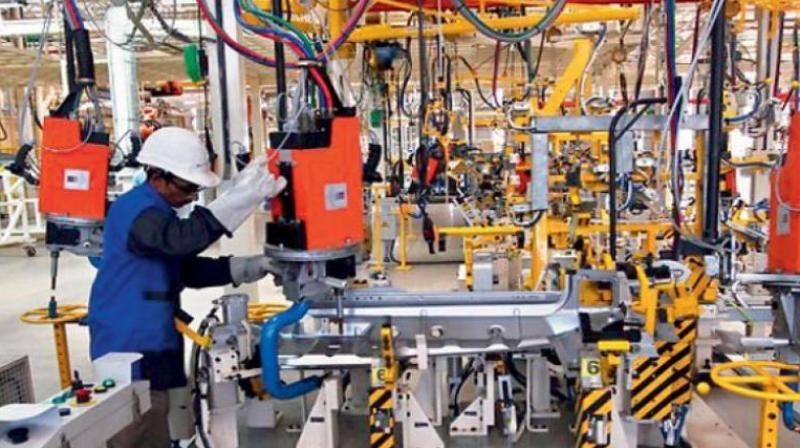 The manufacturing industry in Indonesia grew positive in the first quarter (1Q) of 2020 amid the pressure from the pandemic. Photo: The Insider Stories
The cost of the coronavirus pandemic could reach as much as $8.8 trillion, or almost 10% of global gross domestic product, and between 158 million to 242 million jobs could be lost globally, with 70% of those in Asia and the Pacific, according to the ADB, cited Thailand Business News.
The report titled "Updated Assessment of the Potential Economic Impact of COVID-19" finds that economic losses in Asia and the Pacific could range from $1.7 trillion under a short containment scenario of 3 months to $2.5 trillion under a long containment scenario of 6 months, with the region accounting for about 30% of the overall decline in global output.
Economic losses in Southeast Asia could range between $163.2 and $252.9 billion depending on the containment scenario.
Under the short and long containment scenarios, the report notes that border closures, travel restrictions, and lockdowns that outbreak-affected economies implemented to arrest the spread of COVID-19 will likely cut global trade by $1.7 trillion to $2.6 trillion.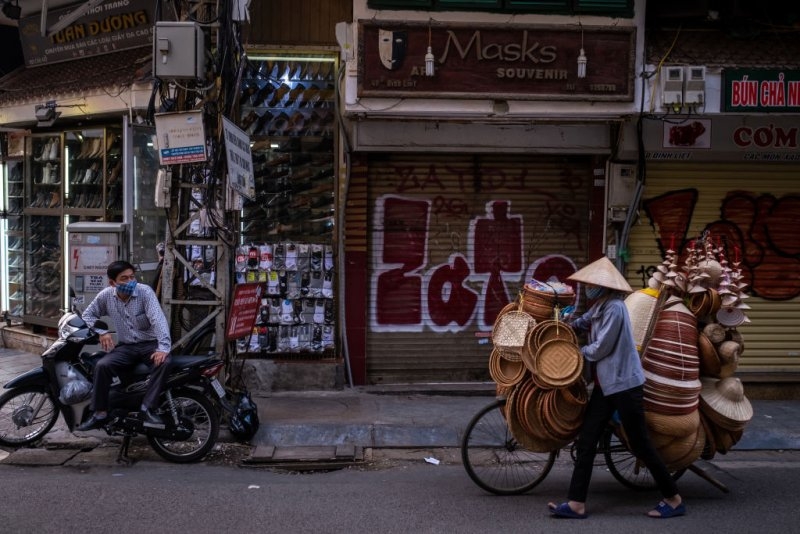 Street vendors in Hanoi's Old Quarter, a popular area normally packed with tourists, wait for customers in Vietnam on March 26, 2020. Photo: Linh Pham/Getty Images
PDA,