Association Serves as Firm Pillar of Vietnamese Community in Cambodia
The Khmer-Vietnamese Association in Cambodia has worked hard to become a firm pillar of the Vietnamese community in the neighboring country.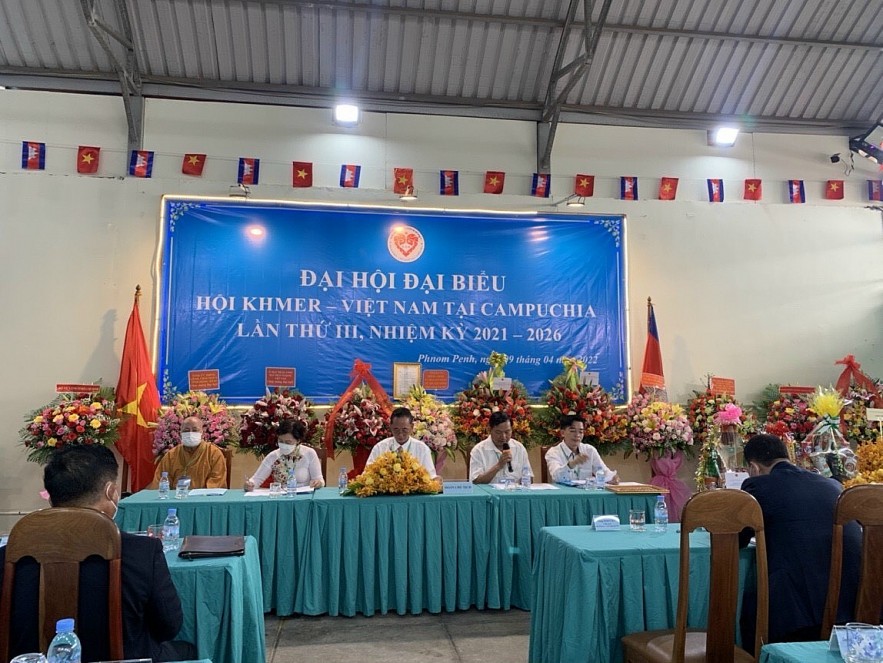 At the third congress of the Khmer-Vietnamese Association in Cambodia. Photo: Vietnam Times
The Khmer-Vietnamese Association (KVA) in Cambodia convened its third congress for the 2021-2026 tenure in Phnom Penh on April 9, during which Chau Van Chi was re-elected as President.
An executive board includes 85 members was also sponsor during the event.
The conference saw the attendance of Vietnamese Ambassador to Cambodia Nguyen Huy Tang, representative from Vietnamese ministries, localities and the Vietnamese community in Cambodia.
It was reported that in the 2016-2021 term, the association has significantly contributed to protecting legal and legitimate rights and interests of the Vietnamese community in Cambodia.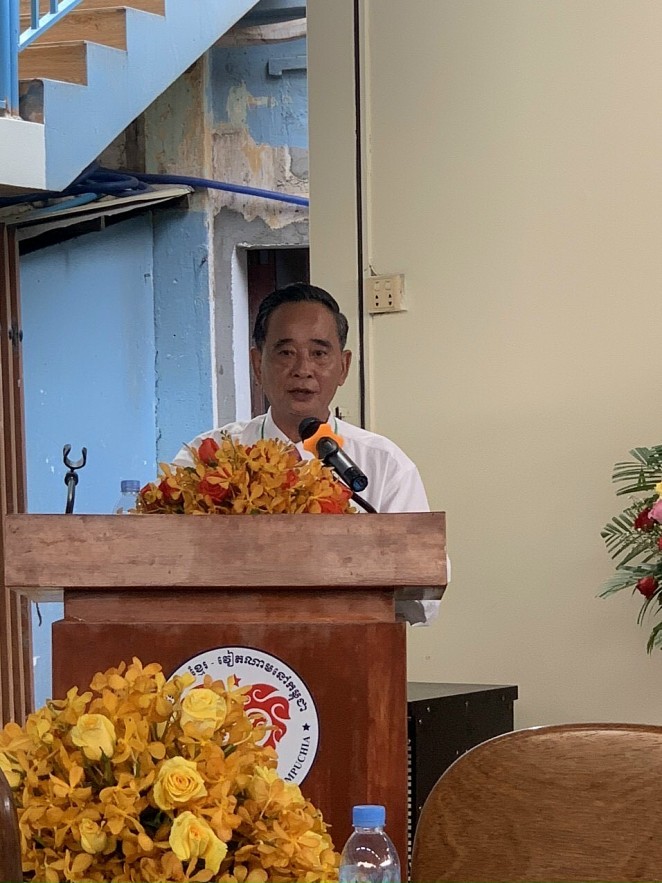 Chau Van Chi, President of the association, Speaks at the conference. Photo: Vietnam Times
In his remarks, Chi said as a voluntary social organization, the KVA has operated within the framework of Cambodian law, noting that apart from preserving and promoting Vietnamese traditions, the association has a deep love and respect for local customs.
The association will tighten its relations with Cambodian authorities, the Embassy and other Vietnamese authorities, strive to become a firm firm for the Vietnamese community in Cambodia, he promised.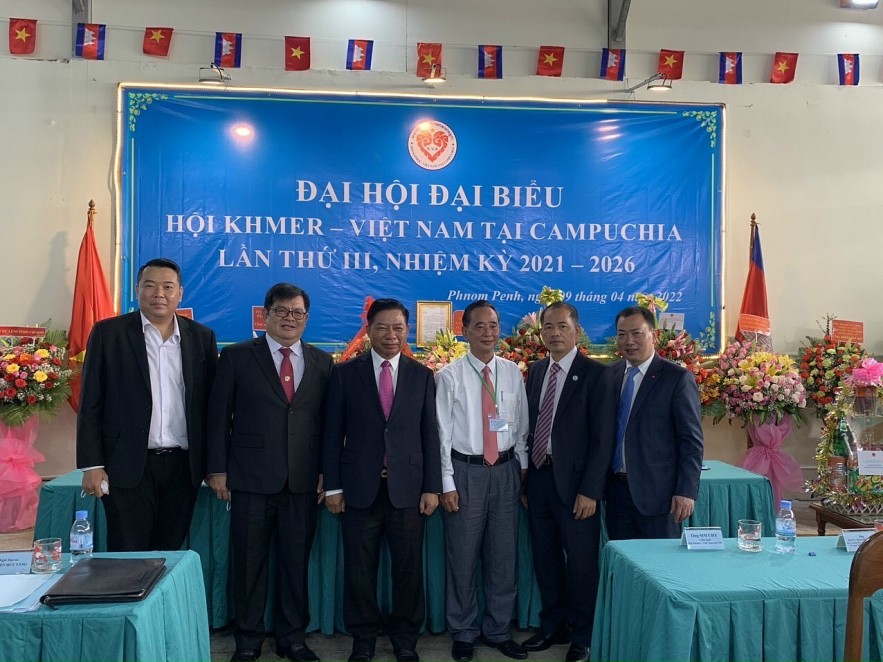 Delegates at the congress pose for a group photo. Source: Vietnam Times
Speaking at the event, Ambassador Tang hailed the contributions of the KVA to protect legitimate rights of its members and supporting Vietnamese-Cambodians in the recent past.
He related the association to step up the work and call on people to adhere to regulations and nurture the Vietnam-Cambodia ties in the coming time./.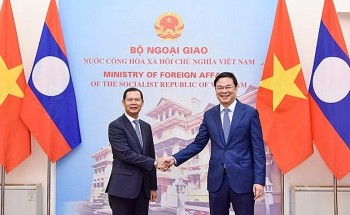 National
Vietnam News Today (Nov. 27): Additional 427 Covid-19 cases confirmed on November 26; Vietnam records boom in number of Japanese restaurants nationwide; Seventh Vietnam-Laos political consultation held in Hanoi; Conditions in place for Vietnam to boost wellness tourism.