Austria's printed circuit board manufacturer seeks to build $1.8 bln plants in Vietnam
Austria printed circuit board manufacturer AT&S has been studying several locations in Vietnam to build two factories worth €1.5 billion ($1.78 billion).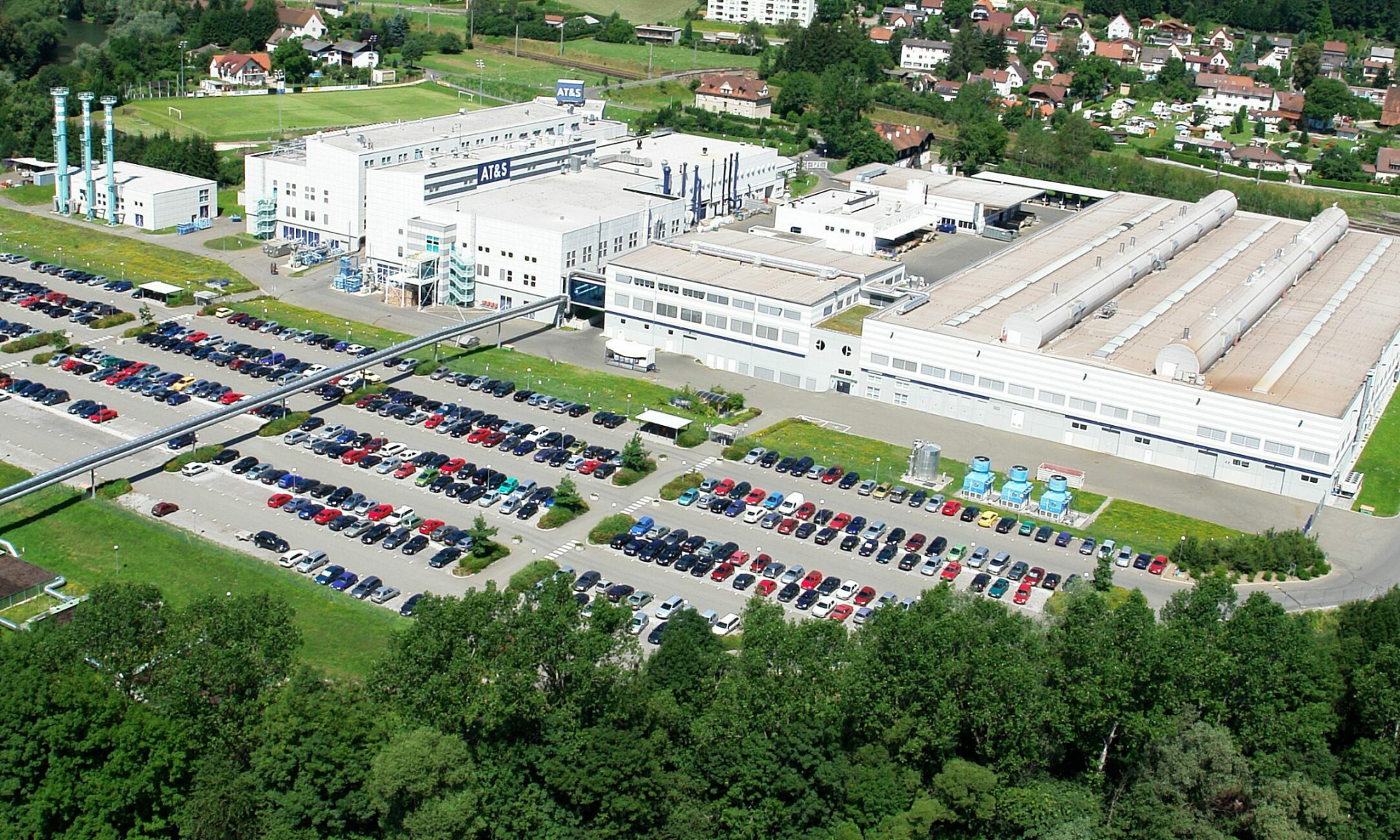 AT&S Headquarter in Leoben city, Austria. Photo courtesy of AT&S.
The plan was revealed at a March 24 meeting between Austrian Ambassador to Vietnam, Thomas Schuller-Gotzburg, AT&S Chief Operating Officer Ingolf Schroeder and Prime Minister Nguyen Xuan Phuc.
Schroeder said AT&S is confident that it can build its facilities in a short period of time to meet the growing demand for printed circuit boards, according to VnExpress.
The company will make a decision on the location in mid-April and start construction at the end of this year. It expects to complete work within a year, Schroeder said.
There is a likelihood that the northern province of Thai Nguyen is able to match the firm's infrastructure requirements, he added.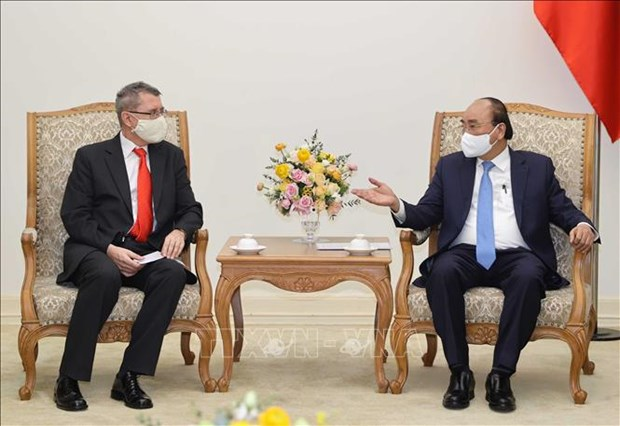 Prime Minister Nguyen Xuan Phuc hosts a reception for Austrian Ambassador to Vietnam Thomas Schuller-Gotzburg. Photo: VNA
Prime Minister Nguyen Xuan Phuc said that the government is committed to creating favorable conditions for foreign investors doing businesses in Vietnam.
The country also has incentive investment policies for hi-tech projects, he said.
Phuc also said that the government was building expressways in both the northern province of Thai Nguyen and HCMC to further attract foreign investment.
He voiced his belief that Vietnam is the best choice for foreign investors, and hoped that AT&S will soon finalise its investment decision, the VNA reported.
The Vietnamese Government leader also stressed that the Vietnam-Austria relations have been flourishing, and the two nations have optimal conditions for successful cooperation.
AT&S designs and manufactures high-end printed circuit boards serving as components in industrial production, semiconductor production and artificial intelligence applications. In the last five years, it has achieved an average growth rate of 7 percent per year.
Vietnam continues to enjoy FDI inflows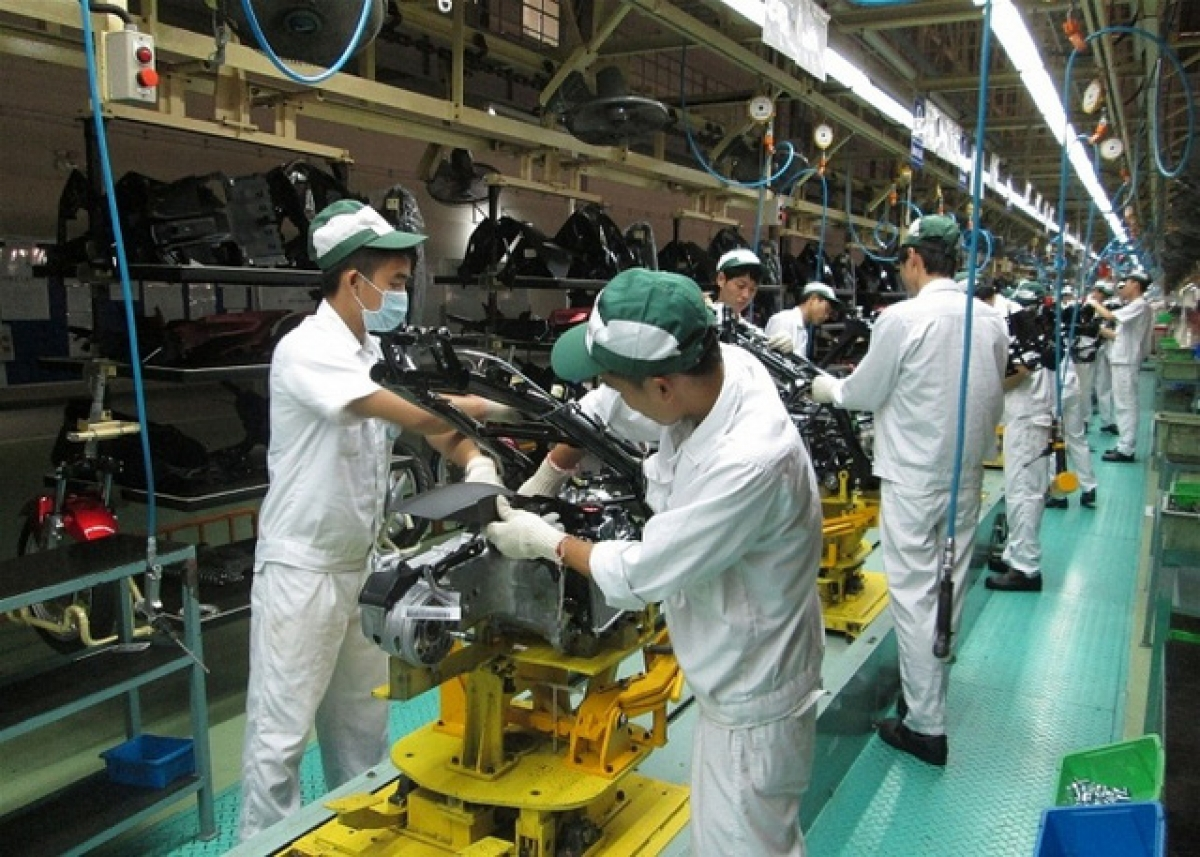 The manufacturing industry is one of the sectors attracting FDI inflows in recent times. Photo: VOV
Vietnam remains an attractive investment destination in Asia, wooing over 300 foreign enterprises to invest or expand their investments in the country during January, the Ministry of Planning and Investment reported.
According to a report released by the Economist Intelligence Unit (EIU) late last year, Vietnamese success in FDI attraction attributed to the country's 4.5 percent economic growth in the final quarter of 2020, along with stable industrial production, the increase of the consumer price index, and benefits gained from new-generation free trade agreements (FTAs).
These factors have served to become the driving force for foreign businesses as they strive to swiftly establish hi-tech product factories throughout the country.
The World Bank (WB) also pointed out that despite the State Bank of Vietnam lowering interest rates in October, the banking industry has maintained credit growth of 10.1 percent at the end of 2020.
The country's initial breakthroughs in COVID-19 vaccine production has opened up bright prospects ahead for its economic recovery, especially in terms of the tourism and aviation industries, which have been the hardest hit by the COVID-19 pandemic.
Moreover, the Government's investment incentives have facilitated greater FDI inflows into the country. Several high-tech firms are now exempt from import tax on raw materials and components, in addition to enjoying other preferential treatment.
Along with advantages of cheap labour costs, experts underlined the necessity of supplementing a high-quality workforce and fine-tuning the legal system to further attract FDI in the near future, according to the VOV. /.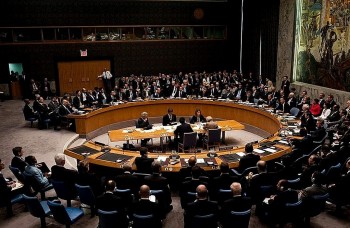 Friendship
The "International Day of Women in Diplomacy" is recently adopted by the United Nations (UN), which is to be celebrated every year on June 24. UN General Assembly Abdulla Shahid said that the resolution opened the door to discuss the challenges of women in diplomacy face, to celebrate women in diplomacy and to inspire the next generation.