The Economist: Vietnam emerges as attractive Asian destination for foreign investors
Vietnam has emerged as an attractive destination in Asia for foreign direct investment (FDI), by beating China and India, according to a report by The Economist Intelligence Unit (EIU).
The Southeast Asian nation has become a new hub for low-cost manufacturing in Asian supply chains, the website eurasiantimes.com on January 14 quoted the report.
The report suggests that factors that make Vietnam better than its peers are the incentives for international firms for setting up units to manufacture hi-tech products, the pool of low-cost workers, and the proliferation of free trade agreements.
It also cited Ruchir Sharma, an emerging markets strategist at Morgan Stanley, as saying that Vietnam's FDI has averaged more than 6 percent of GDP, which is the highest ratio in any emerging country.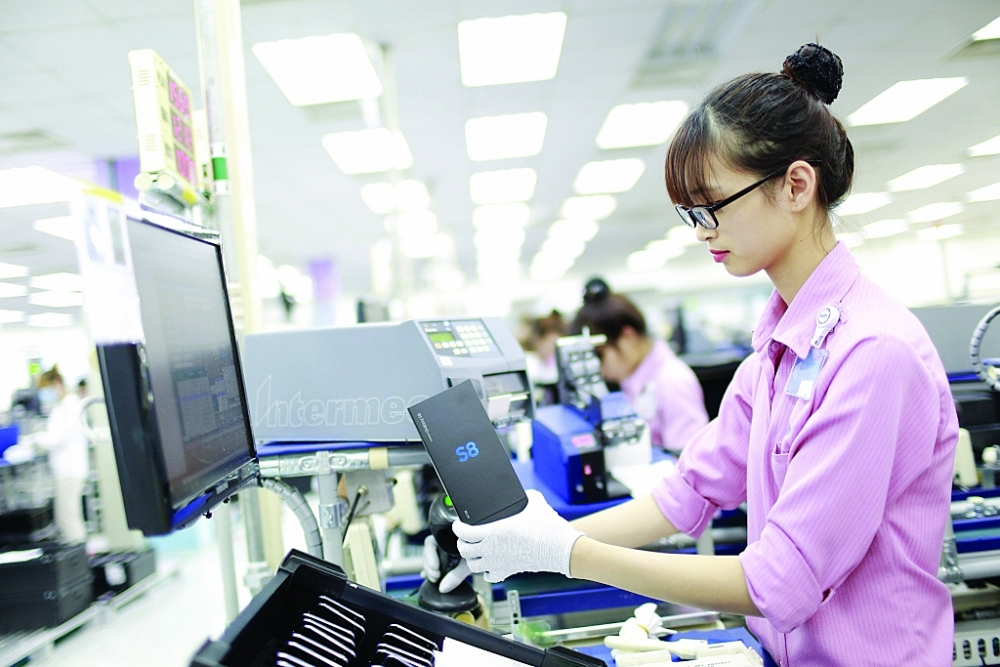 Vietnam emerges as an attractive Asian destination for foreign investors Photo: Haiquanonline
In addition, the ever-changing policies as per the market demand, the vigorous changes in the business and investment climate, socio-political stability, and population structure are also factors that made the country attractive for FDI, the report said.
It added that the recent free trade agreement between Vietnam and the European Union has benefitted the country as the EU lifted 85 percent of its tariffs on Vietnamese goods in 2020 and the FTA's biggest gains were witnessed by footwear manufacturers in Hanoi.
Around 40 percent of exports to the EU in footwear manufacturing faced 30 percent tariffs, which were completely withdrawn from August 2020.
Even amid the COVID-19 pandemic, in the period from January to September 2020, the country attracted 21.20 billion USD in FDI or 81.1 percent compared to the same period last year, it said, quoting data of the Vietnam Briefing.
FDI attraction of Vietnam reaches nearly US$30 billion in 2020
As of December 20, the total foreign direct investment (FDI) into Vietnam reached US$ 28.5 billion, a year-on-year decrease of 25%, according to statistics by the Ministry of Planning and Investment.
There were 2.523 new registered projects with a total capital of US$ 14.6 billion, down by 35% and 12.5% in project numbers and value respectively compared to the same period last year, Baodautu reported.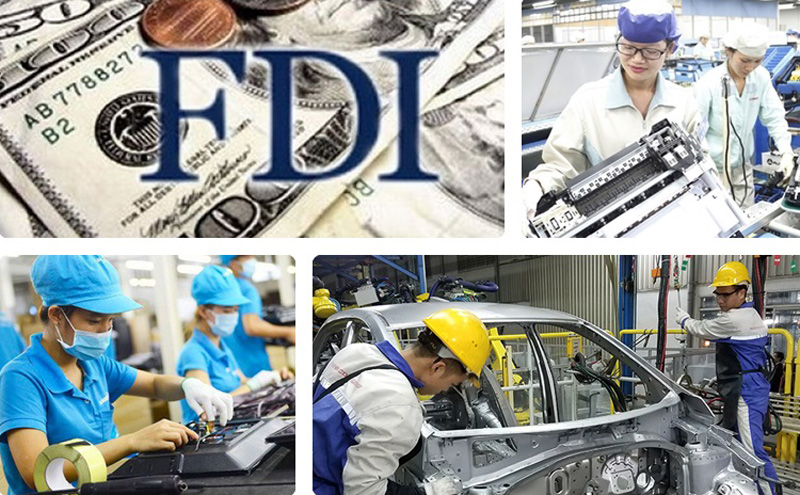 FDI attraction of Vietnam in 2020 reaches nearly US$30 billion Photo: VOV
As many as 1.140 existing projects were allowed to raise the investment capital by more than US$ 6.4 billion in total, a year-on-year increase of 10.6 %.
In terms of capital contribution and share purchases, there were 6.141 times of capital contribution and share purchase by foreign investors totaling US$7.5 billion, declining 51.7% over the same period.
Given the complicated development of the Covid-19 pandemic, production - business activities have been affected causing the realized investment capital of foreign investment projects in 2020 to slightly decrease compared to 2019. Specifically, the disbursement of foreign direct investment capital is estimated at 19.98 billion USD, equivalent to 98% over the corresponding period last year.
Many foreign-invested enterprises are gradually recovering, maintaining well their production activities. More importantly, there are still many foreign investors keen on investing in Vietnam.
Statistics from the Ministry of Planning and Investment indicated that nearly 300 foreign enterprises have plans to expand investment in the country, 60 of which have achieved initial results in carrying out their plans.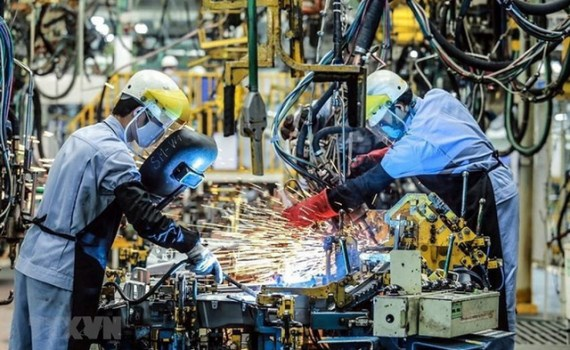 Photo: VNA
FDI capital was invested into 19 sectors, in which the manufacturing and processing industry took the lead after receiving over US$13.6 billion, or accounting for 47.7% of the total. It was followed by power production and distribution with over US$5.1 billion, or occupying 18% of the total, real estate with US$4.2 billion, and wholesale and retail with US$1.6 billion.
There were 112 countries and territories investing in Vietnam in 2020. Among them, Singapore took the lead with nearly US$9 billion or 31.5 percent of the accumulative capital. It was followed by the Republic of Korea, China, Japan, Taiwan, and Hong Kong.
Notably, a US$34.6 billion trade surplus in the FDI sector offset a 15.6 billion trade deficit in the domestic sector, which helped the whole economy obtain a trade surplus of US$19.1 billion.
Several big projects invested in 2020 include the Bac Lieu Liquefied Natural Gas (LNG) power plant project with registered capital of US$4 billion. It was followed by the Southern Vietnam Petrochemical Complex project (Thailand) in Ba Ria-Vung Tau and the West Lake Urban Center project (South Korea) in Hanoi.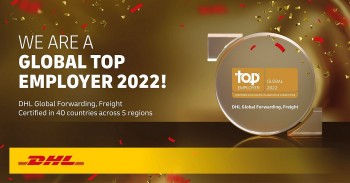 Economy
DHL Global Forwarding, the air, ocean and road freight specialist of Deutsche Post DHL Group, has again been certified as Top Employer 2022 in Asia Pacific.