Airwallex
For Airwallex's latest contributions to VietnamTimes, see below:

Newly launched solution allows merchants in Hong Kong to accept online card payments through Visa and Mastercard.Hong Kong merchants can now benefit from a seamless end-to-end management of their operations, and have access to global online payments acceptance, collections, FX and payouts in a single platform.

AMSTERDAM, NETHERLANDS / LONDON, UNITED KINGDOM - Media OutReach - 12 May 2021 - Airwallex, a leading global payments platform, is pleased to announce it has secured its Electronic Money Institution (EMI) licence from the Dutch Central Bank (De Nederlandsche Bank, DNB). The licence was granted on 30 April 2021, and gives Airwallex access to the European single market. This latest approval adds to Airwallex's existing licences in its core markets, including the UK, United States, Australia, and Hong Kong. With its EU EMI licence, Airwallex will soon be able to offer an enhanced range of products and services to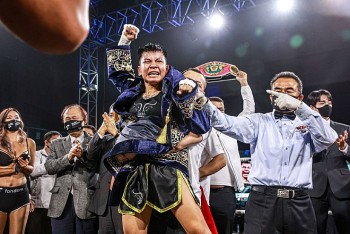 Overseas Vietnamese
Excellently defeating Japanese former champion Etsuko Tada, Nguyen Thi Thu Nhi became the first WBO world flyweight professional boxing champion in the history of Vietnamese boxing.