Suncity Group Holdings Limited
For Suncity Group Holdings Limited's latest contributions to VietnamTimes, see below:

Suncity Profit Turned PositiveTdC Adjusted EBITDA Turned Positive In 2H 2020 As A Result OfSolid Local Russian Businesses In Mass & Electronic Gaming Diversify Into The Philippines, Russia & JapanHONG KONG SAR - Media OutReach - 30 March 2021 - Suncity Group Holdings Limited ("Suncity", the "Group" or "Company") (Hong Kong Stock Exchange code: 1383) today reported results for the twelve-month periods for the year ended 31 December 2020. All amounts are expressed in RMB unless otherwise stated. A Letter TO SHAREHOLDERS from THE Chairman, Mr. Chau Cheok Wa Dear fellow Suncity shareholders,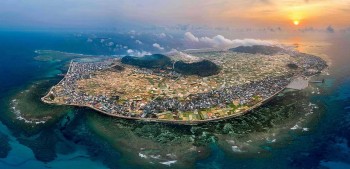 Viet's Home
Dozen of beautiful photos from the "Homeland View from the Sea" national photo contest will be featured in a 2022 calendar.