Woven Science LLC.
For Woven Science LLC.'s latest contributions to VietnamTimes, see below:

New York, US - Newsfile Corp. - May 21, 2021 - Renewed scientific interest in psychedelic medicine is generating a deeper understanding of the pharmacologic substances and practices that humans have long used for ceremonial, therapeutic and cultural purposes.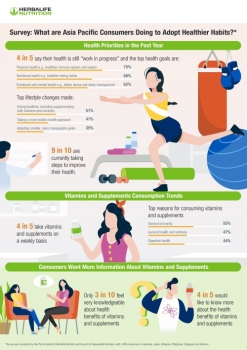 Economy
HONG KONG SAR - Media OutReach - 28 October 2021 - A new survey examining the awareness and usage of nutritional supplements in the Asia Pacific region revealed that four out of five consumers in believe their health is a "work in progress," and 86% have been taking steps to improve their health in the past year.