Belarusian Model Shares Love for Vietnam's Chicken Salad with Mangosteen
As a food enthusiast, Vietnam is like a "paradise" for Iryna Yang because there are many diverse dishes.
Belarusian Iryna Yang, who also goes by her Vietnamese name as Tuong Vy, is a popular face on the modelling scene in Vietnam.
With a BA in Intercultural Communication from Minsk State Linguistic University, Iryna first came to Vietnam five years ago for an educational exchange. She studied at Hanoi University for a semester.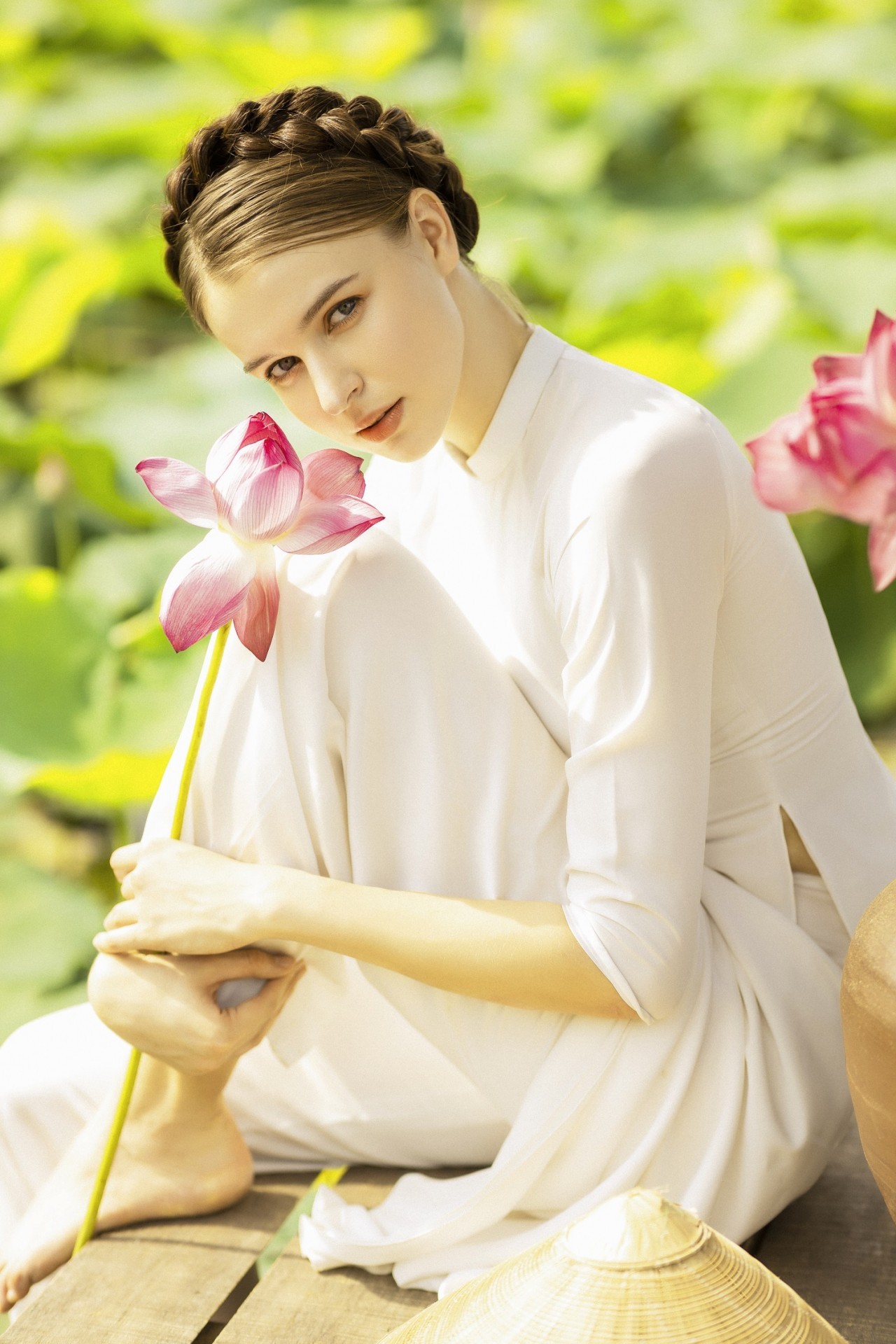 Iryna said Vietnam's landscape is very varied, so there are a lot of beautiful places to visit.
She admits she really loves the culture and life in Vietnam. So after graduating, she decided to come back here to live and work. Until now she still really likes her life here.
She has learned to speak and write Vietnamese well and has many new habits such as wearing sun protection coat from head to toe in the summer, using chopsticks, and going backpacking in her free time. While she doesn't know how to ride a motorbike, she often recieves rides from her boyfriend or friends. Usually they will combine it with mountain climbing and camping.
Iryna said she has been to a number of places like Da Nang, Da Lat, Hoi An, Sa Pa, Buon Ma Thuot, Ho Chi Minh City and Ha Long Bay but her absolute favourite is Phu Yen. She came here twice and each time she felt peaceful and recharged. During the trip, she also visited Quy Nhon, Binh Dinh, another her favorite destination.
Mangosteen chicken salad is a speciality of Binh Duong's Lai Thieu Ward, which is considered the hub of the biggest and most tasty mangosteen in Vietnam.
As a food enthusiast, Vietnam is a "delicious food paradise" for Iryna, offering tasty dishes with plenty of health benefits.
Iryna Yang is better known through videos about life in Vietnam posted on Tik Tok. Recently, on her personal Tik Tok page, she shared her enjoyable experience when enjoying mangosteen chicken salad in Binh Duong province. According to Iryna Yang, chicken and mangosteen are a unique and delicious combination. She gave this dish 10 points.
Locals call Mangosteen chicken salad the 'salad king' for its special fragrance and deliciousness. They say the dish is best enjoyed in Binh Duong between April to June.
The dish is made with chicken, fresh herbs such as cilantro, purple onions and large shallots, roasted peanuts, and mangosteen. It is often served alongside hot porridge or as an appetizer at parties.
She also likes popular dishes like Pho, xoi (steamed sticky rice), as well as roll foods like grilled spring rolls and banh xeo (crispy Vietnamese pancakes).
She knows how to cook a few Vietnamese dishes, but normally she often makes dishes that are a mix of Vietnamese and Belarusian. She also eats in Vietnamese style by eating plenty of rice, holding chopsticks and using fish sauce for dipping.