Da Nang's Raw Fish Salad: A Local Seaside Treat
Join the local foodies in the ancient fishing village of Nam O and try fresh herring salad!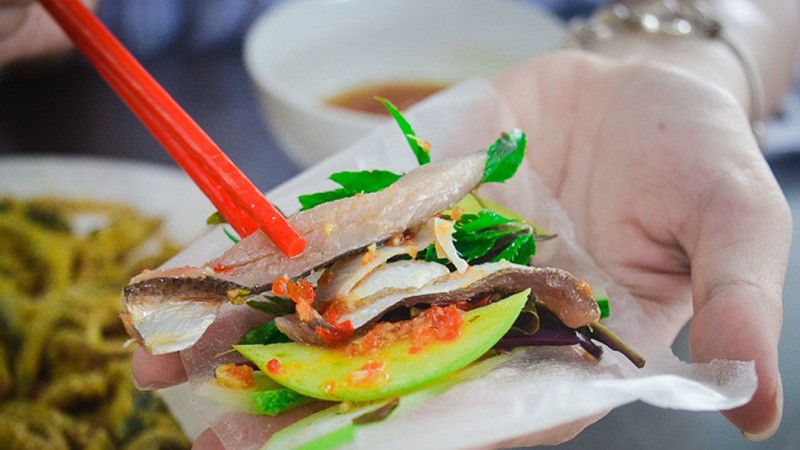 Photo: Viet Fun Travel
Nam O ancient fishing village's iconic raw fish salad charms all tourists coming to Da Nang City. Here is a quick introduction about its origin, the taste and the interesting stories about Nam O raw fish salad.
Nam O raw fish salad used to be served only to seafarers in Da Nang as a local dish that villagers prepared in their family meals. Over time, the dish is commercialized and elevated to become a famous specialty with two types of salad: Wet and dry.
Although Nam O raw fish salad can be made using sardine or anchovy, the dish tastes best with herring that has firm flesh and the size of two human fingers. Herring can be found in the Nam O area all year round and caught fresh every day. After catching the herring, fishermen clean the fish, remove the heads and fillet the flesh into bite-size pieces.
With dry Nam O raw fish salad, the herring is cured in vinegar and lime juice then squeezed dry before being mixed with powdered grilled rice and seasonings. The mixture extracted from the fish is boiled and mixed with Nam O's high-quality fish sauce, powdered chili, tapioca powder, seasonings and finely ground peanut to create a thick, flavorful and nutty dipping sauce. The flesh of the herring is mixed with spicy seasonings such as chili and ginger to remove the fishy odor, powdered grilled rice and roasted sesame to make the dish eye-catching and aromatic.
Photo: Bao Dien Tu Da Nang
The wet Nam O raw fish salad is similar to the dry version for the most part, but instead of with powdered grilled rice, the herring is mixed with a special spicy sauce made from Nam O's fish sauce, ginger, chili and sugar. The rich umami flavor of the herring flesh is brought out even more when mixed with the sauce.
The dish is served with grilled rice papers and fresh herbs. Other than commonly found vegetables such as lettuce, bean sprout, shaved banana flowers, Nam O villagers also use wild vegetables like Ming aralia and fruits such as wild banana, mango, cucumber and star fruits that are thinly sliced.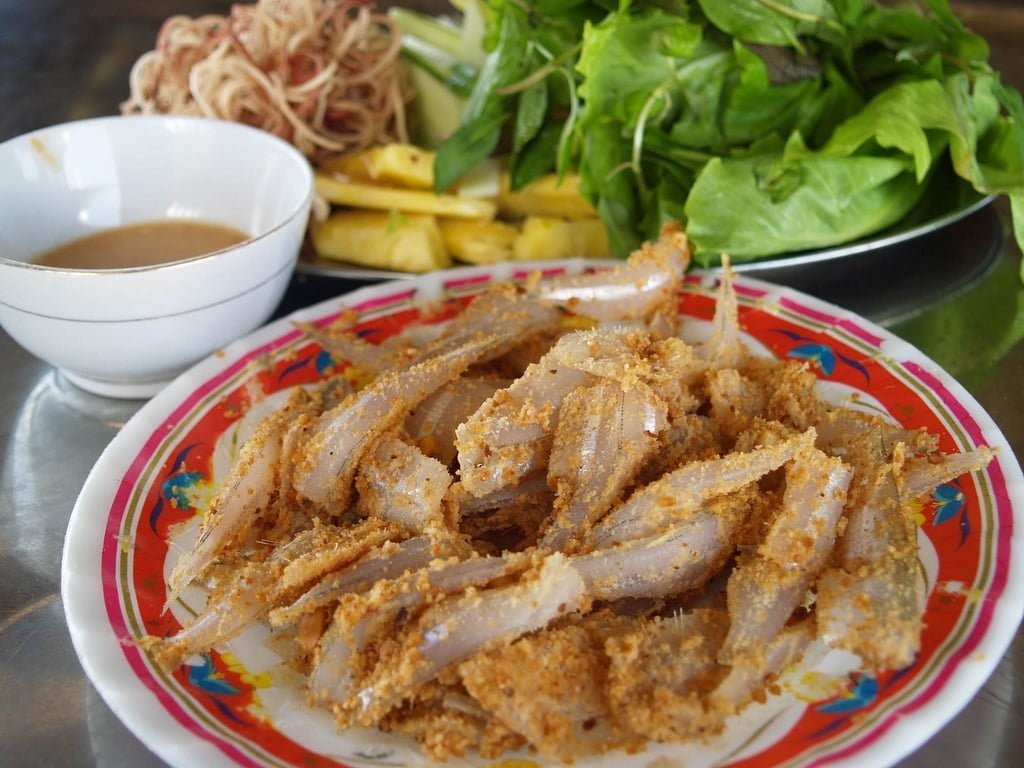 Photo: Best Price Travel
To enjoy wet Nam O raw fish salad, simply mix well together with the fish, fish sauce, grilled rice papers and fresh herbs and fruits. The richness from the herring's flesh, spicy, flavorful sauce, acrid green banana, sour star fruits and freshness of the herbs come together perfectly to create Da Nang's iconic specialty.
A feast with a view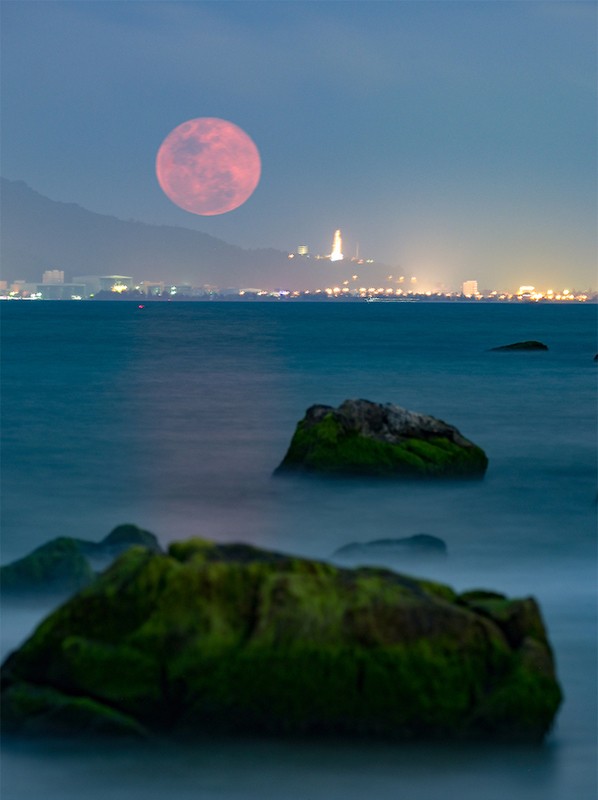 Photo: MIA
In addition to trying Nam O's iconic dish, tourists should check out the breathtaking Nam O beach with its tranquil landscape and crystal-clear blue water. The area also has the vestiges of Cham people that historical and cultural explorers should not miss. From the beach, tourists can travel by boat towards the west to reach Cu De estuary. Along the way, they can marvel at the French-built Nam O steel railway bridge.
Nam O raw fish salad must be tried at Nam O area. Also, you can go to Nguyen Tat Thanh street and treat yourself for a very affordable price of VND 40,000 -70,000 (US $1.75 - 3.07).