Top Must-try Vietnamese Summer Fish Salads
Read on to find out some of the most mouthwatering specialties made with raw fish in coastal Vietnam.
There are many hidden gems across Vietnam waiting for you to discover. Read on to learn more about local delicacies like fish salads that will charm you with their unique tastes.
Vietnam's Record Organization, VietKings recently announce the top 3 fish salad dishes in Vietnam, they are Nhech fish salad (Hai Phong), Me fish salad (Bac Giang) and raw herring salad (Phu Quoc) according to standards and norms for Vietnamese dishes, and criteria for ranking Vietnamese chefs.
Nhech Fish Salad (Hai Phong)
Nhech fish has curved shapes of eels but are larger and longer. Nhech has much meat, less bone, and lots of protein. In order to make a delicious salad and attractive curved a meticulous process and sifted are implemented by the chef. Nhech fish be rubbed with salt, or we can use ash, bamboo leaves, leaf or leaf imitation, slime washes off later bled before slicing.
The first bite of Nhech salad will bring you the rich taste of the fish, dipping in the light sour of vinegar interjected to the spicy of ginger, garlic, pepper, chili and lemon grass, wrapped in rice paper. You will never forget this taste.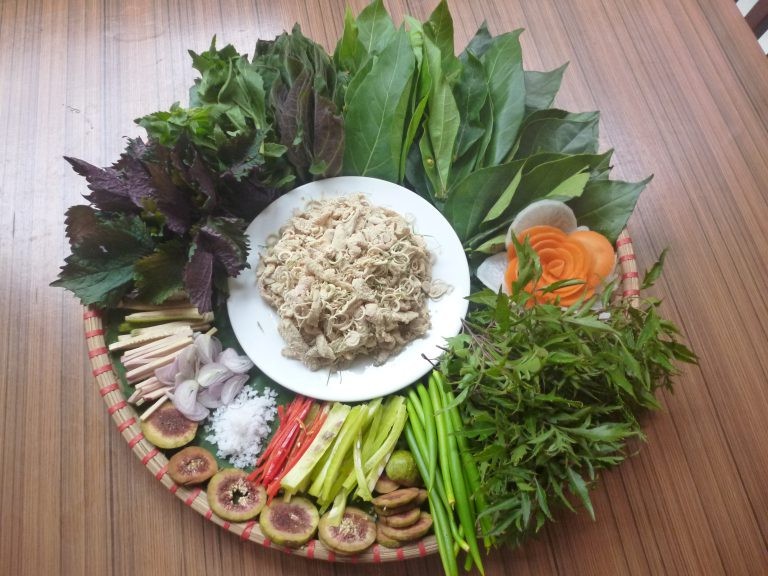 This salad is a special dish from Trang Cat, Hai Phong. Photo: 24h
Vietnamese culinary expert Long Chef noted that the ingredients for this salad are easy to find. You will have to prepare 15 different types of spices and herbs, but most of them are cheap veggies you can buy at the wet market. The most important things are Gieng, which is used to season the fish, also Bong to make the dipping sauce.
The taste of this rustic-style salad is enhanced thanks to Gieng and Bong because thanks to the aroma of wine yeast, you can taste the sweet, spicy combo lingering on the tip of the tongue after every bite.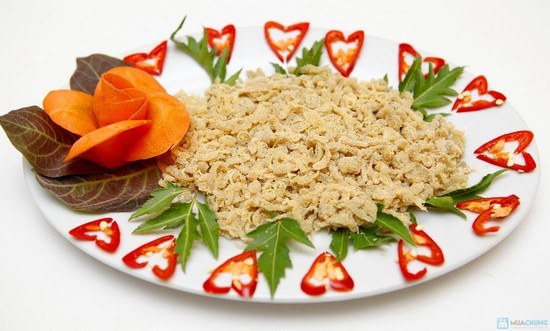 Photo: 24h
Paired with apricot leaves, cassava, bamboo leaves, and other herbs and spices, rolled tightly and then dipped into the sauce, Nhech fish salad is a must-try Hai Phong's signature dish.
Me fish salad (Bac Giang)
This Bac Giang delicacy is famous thanks to the process of keeping the fish fresh. The taste is clean, with rich aroma from the herbs and the dipping sauce. It is the perfect summer dish when traveling to Bac Giang.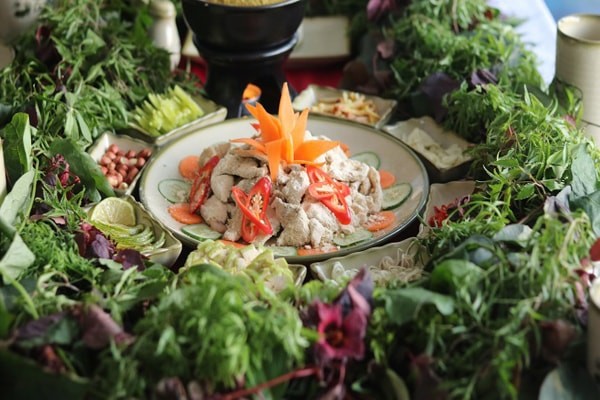 Photo: quanhohua
People often stay away from fish salad because of the fishy smell. The fresh fish also quickly goes bad after being caught. In Bac Giang province, to keep the fish fresh for a long time, the fisherman immediately peels off the gills after catching the fish to let the blood flow out, then rub the whole body of the fish to make the fish fresher. The fish meat is then sweet and firm, ready to be put in the sald.
After vertically slicing the fish into 3 parts, you season it with 3-4 crushed old ginger roots in a large bowl, add a glass of 45-50 degree white wine and little pepper, mix well, and cover for about 30-40 minutes.
Take out the marinated fish meat in a basket to drain, see the slices of fish turn white mixed with light pink rays, the edges of the fish meat curl up as if it has just been dipped in boiling water, and the salad is ready to be served.
The fish has been cooked with ginger wine, taken out to drain, the surface of the fish has astringent, then marinated, carefully arranged the pieces of fish on a plate to dry.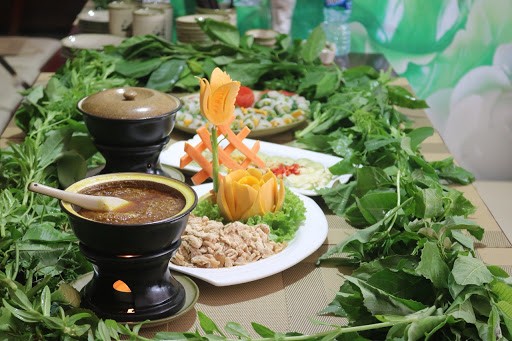 Photo: Travelmag
The salad dressing is made from the meat of a male carp weighing about 0.5 kg, cut into small pieces, marinated with galangal, turmeric, tomato, pepper, onion, and simmer. When the fish is cooked, remove all the bones, beat up all the fish meat and then grind it to filter it through a thin basket, then pour it in and boil again, reminding to add roasted peanuts (peanuts) pounded and mixed into a bright yellow viscous liquid with a greasy aroma. Some places also add more figs to eat with.
Raw Herring Salad (Phu Quoc)
The quality that helps this dish make it into the top 3 is the freshness. Also, the presentation is eye-catching, feeding the appetite of eager diners with colors and aromas of herbs, chilies, peanuts, and coconut.
Photo: Bazan Travel
First, the raw herring is mixed with mint and onion, shredded coconut, and an assortment of crisp vegetables. Next, you take the rice paper, fold your desired ingredients into a wrap, and then dip it into the delicious and fragrant sauce containing Phu Quoc's specialty fish sauce, chopped garlic and chili, and roasted peanuts.
The taste is aromatic and fresh and can be enjoyed at any time of the day, although it's a perfectly refreshing meal for a hot day.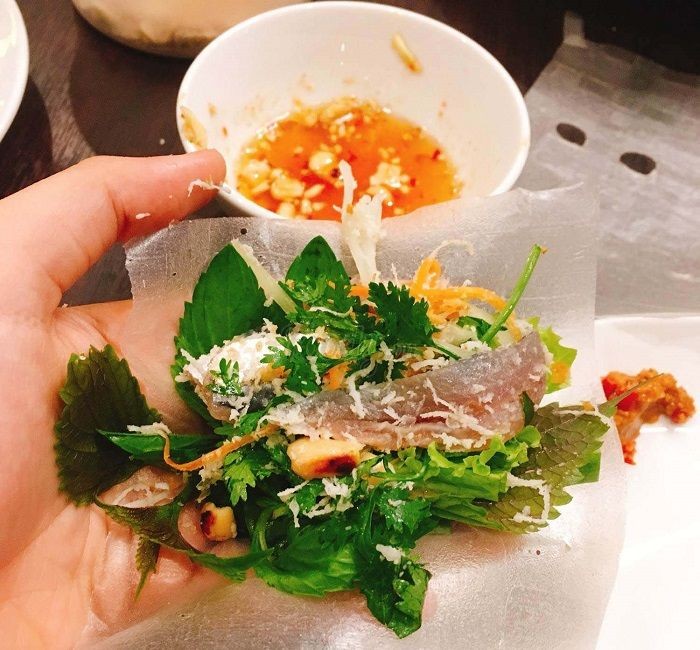 Photo: Bazan Travel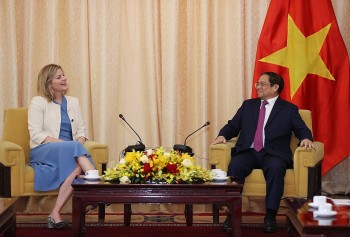 National
The Netherlands committed to cooperate with Vietnam, and together find innovative and sustainable solutions to accelerate green economy transformation.