Billboard's Greatest Pop Stars of 2021
At the end of this year, Billboard has released the list of the best pop stars, along with their best works in 2021, which was picked by the staff.
For 2021, Billboard is counting down a full top 10 of the year's Greatest Pop Stars — revealed, along with year-in-review essays, over the course of the next week, until they name their No. 1 next Thursday (Dec.16). Billboard also made their picks for Rookie of the Year and Comeback of the Year, which they unveiled before launching into the proper countdown.
Top 10 Billboard's Greatest Pop Stars In 2021
1. Ariana Grande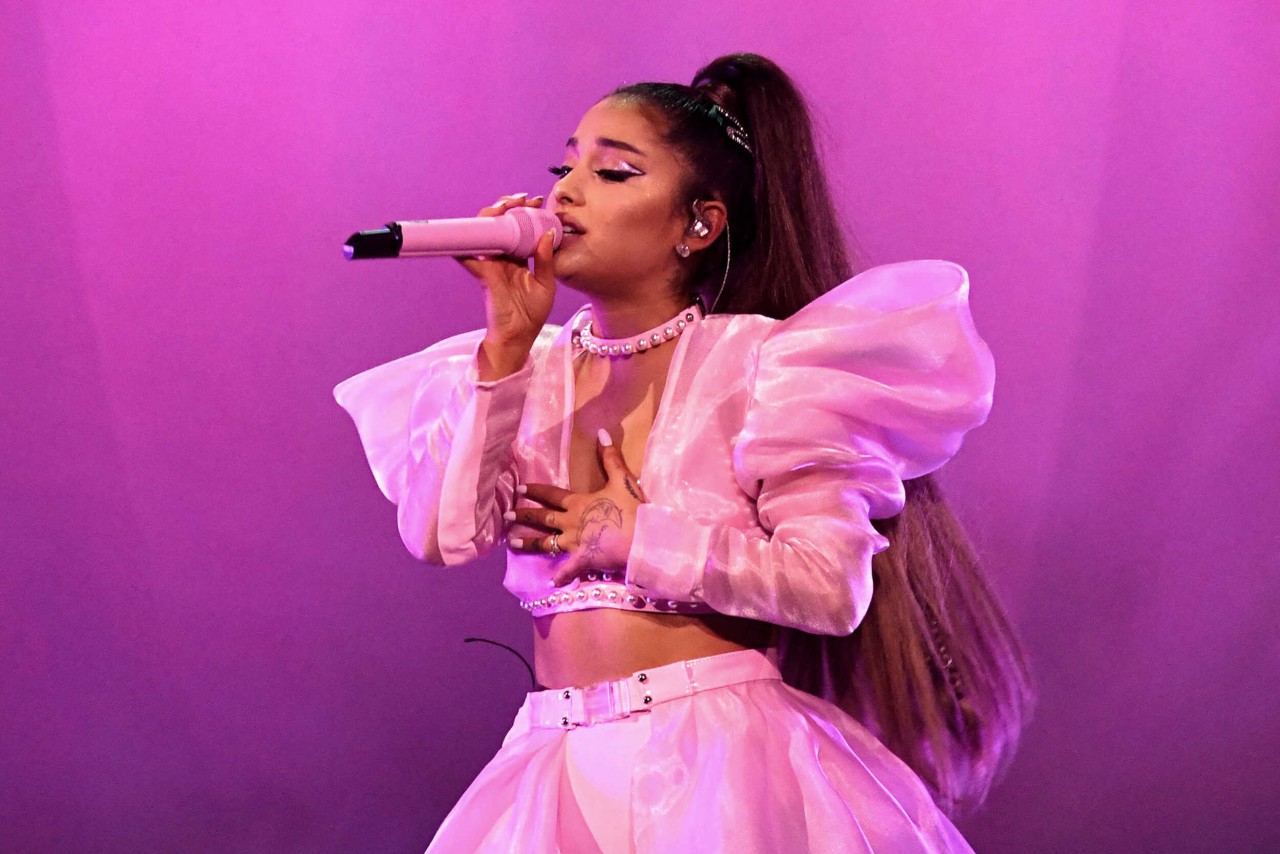 Photo: NBCNews
Ariana Grande-Butera (born June 26, 1993) is an American singer, songwriter, and actress. Her music, much of which is based on personal experiences, has been the subject of widespread media attention, while her four-octave vocal range has received critical acclaim. She has received numerous accolades throughout her career, including two Grammy Awards, one Brit Award, two Billboard Music Awards, three American Music Awards, nine MTV Video Music Awards, and 27 Guinness World Records.
Billboard's Greatest Pop Star of 2019 kept her momentum rolling well into 2020, and started 2021 still deep in the promo push of her Positions set from the previous October. That album received a deluxe edition reissue in February, featuring a new remix of the original set's "34+35," with assists from fellow stars Megan Thee Stallion and Doja Cat and an absolute blast of a music video. The song shot to No. 2 on the Hot 100 after its remix, while the TikTok-approved "pov" found late success on radio, ultimately climbing to No. 27 on the chart. Meanwhile, Grande did a solid for her Republic labelmate The Weeknd by appearing on the remix to his "Save Your Tears," helping the smash top the Hot 100 and end up at No. 2 on the year-end chart — one of three top 25 entries there for Ariana.
2. Billie Eilish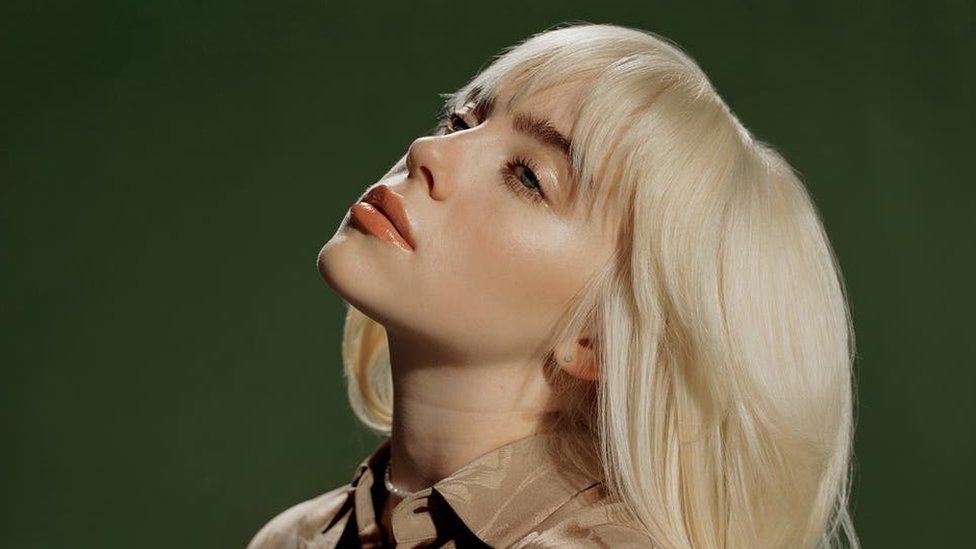 Photo: BBC
Billie Eilish Pirate Baird O'Connell (born December 18, 2001) is an American singer and songwriter. She first gained public attention in 2015 with her debut single "Ocean Eyes", which was subsequently released by Darkroom, a subsidiary of Interscope Records. The song was written and produced by her brother, Finneas O'Connell, with whom she frequently collaborates on music and in live shows. Her debut extended play, Don't Smile at Me (2017), was commercially successful and charted within the top 15 in the US, UK, Canada, and Australia.
It was a slow trickle of advance tracks, magazine covers and music videos — as well as a well-received feature-length Apple+ documentary, The World's a Little Blurry, in February — for Eilish leading up to the release of Happier Than Ever, her full-length follow-up to 2019's culture-dominating When We All Fall Asleep, Where Do We Go?. The album finally arrived in late July, showcasing a more mature Eilish working her way through the traumas of inappropriate industry relationships and 21st-century celebrity, and topped the Billboard 200 albums chart for three weeks — while its title track, a highly cathartic alt-rock power ballad, became an immediate favorite of fans and critics. Eilish also bookended her year with Grammy triumphs, winning record of the year for late 2019 hit "Everything I Wanted" at the 2021 ceremonies in February, and scoring seven nominations for the 2022 awards in November — including album, record and song of the year for Happier and its title cut.
3. Bruno Mars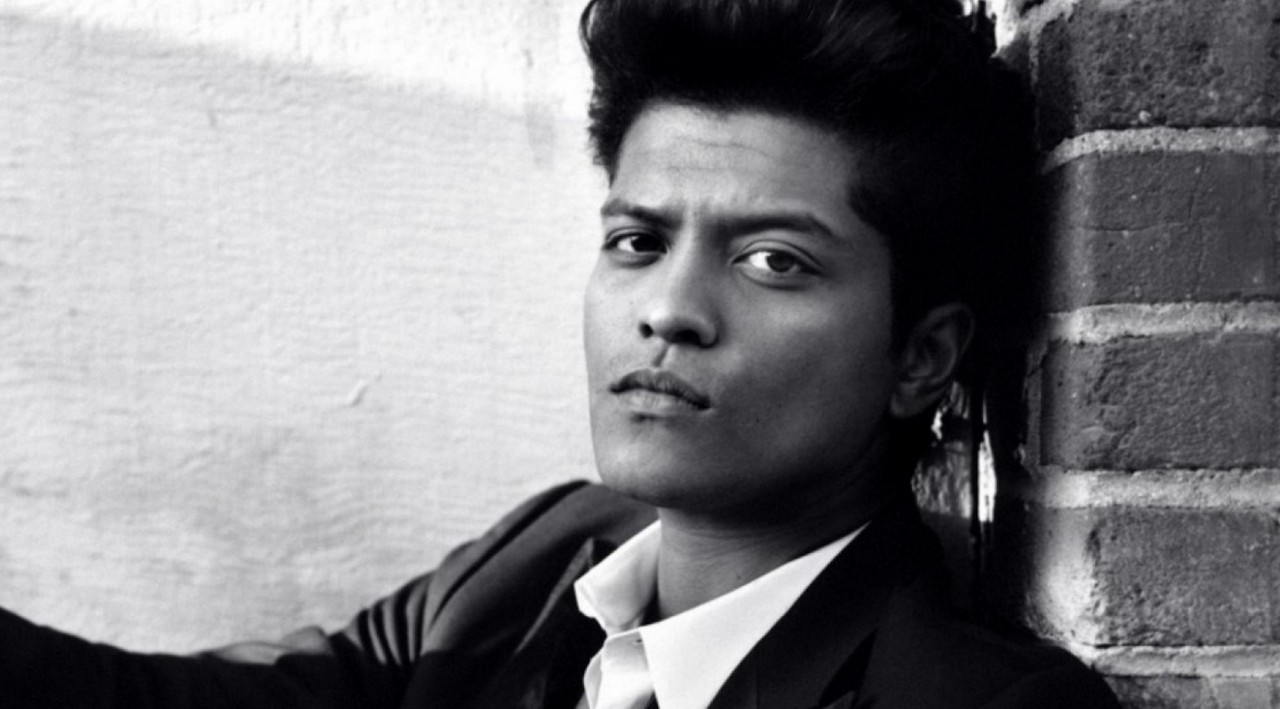 Photo: GRAMMY.com
He was born as Peter Gene Hernandez on 8 October 1985, in Honolulu, Hawaii. His father Peter Hernandez was a Latin percussionist while his mother Bernadette "Bernie" San Pedro Bayot was a singer cum dancer. He was nicknamed "Bruno" as a child. He has five siblings.
Bruno Mars is a Grammy Award-winning singer-songwriter who rose to prominence with his super-hit singles like "Just the Way You Are", "Grenade", and "Locked Out of Heaven". With worldwide sales of over 11 million albums and 68 million singles, he is undoubtedly one of the world's best-selling artists of all time. Along with being a great singer, he is also known for his showmanship which makes him a very entertaining stage performer. He was musically inclined from a young age, which is not at all surprising given that he was born into a family of musicians. Exposed to a diverse mix of reggae, rock, hip hop, and R&B at an early age, he started making music of his own when he was a little boy. Throughout his childhood he performed at different musical venues in his hometown and there was no doubt in his mind that he would grow up to become a professional musician. A Hawaiian by birth, he moved to Los Angeles to pursue his musical ambitions. Initially, he struggled to establish himself as a singer and took to songwriting in order to earn his livelihood. Eventually, he released his debut album, 'Doo-Wops & Hooligans', which became a major hit and set the pace for his illustrious career as a singer.
4. Cardi B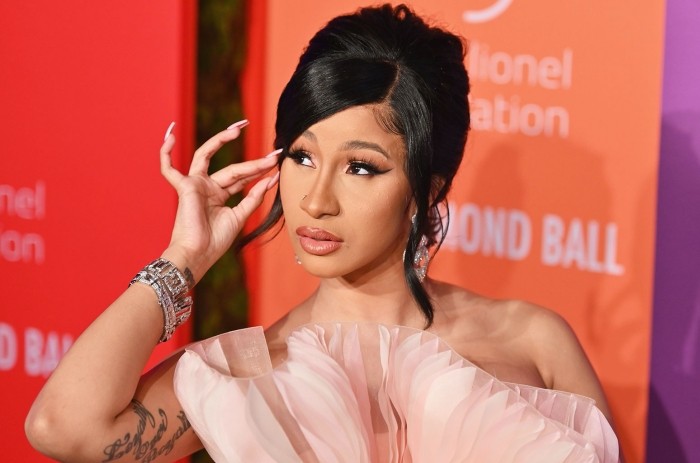 Photo: Billboard
Belcalis Marlenis Almánzar (born October 11, 1992), known professionally as Cardi B, is an American rapper and songwriter. She is known for her aggressive flow and candid lyrics. Born and raised in New York City, she became an Internet celebrity by achieving popularity on Vine and Instagram. From 2015 to 2017, she appeared as a regular cast member on the VH1 reality television series Love & Hip Hop: New York, which depicted the pursuit of her music aspirations. She released two mixtapes—Gangsta Bitch Music, Vol. 1 (2016) and Vol. 2 (2017), before signing with Atlantic Records in February 2017.
Cardi B began 2021 still riding from her epochal "WAP" the year before, performing the chart-topper alongside co-star Megan Thee Stallion for the first time at the Grammys in March, in possibly the evening's most buzzed-about performance. By that time, Cardi already had a successful follow-up single to pair it with on stage, as the chest-puffed "Up" had debuted at No. 2 on the Hot 100 in February, eventually becoming her fifth leader on the chart. She also provided valuable assists to Lizzo and Normani on their first new singles in years, "Rumors" and "Wild Side" — both debuting in the Hot 100's top 20, largely a testament to her second-hand star power — and closed the year in November with another high-profile award show appearance, this time as the JoJo Siwa-recruiting host of the American Music Awards.
5. Harry Styles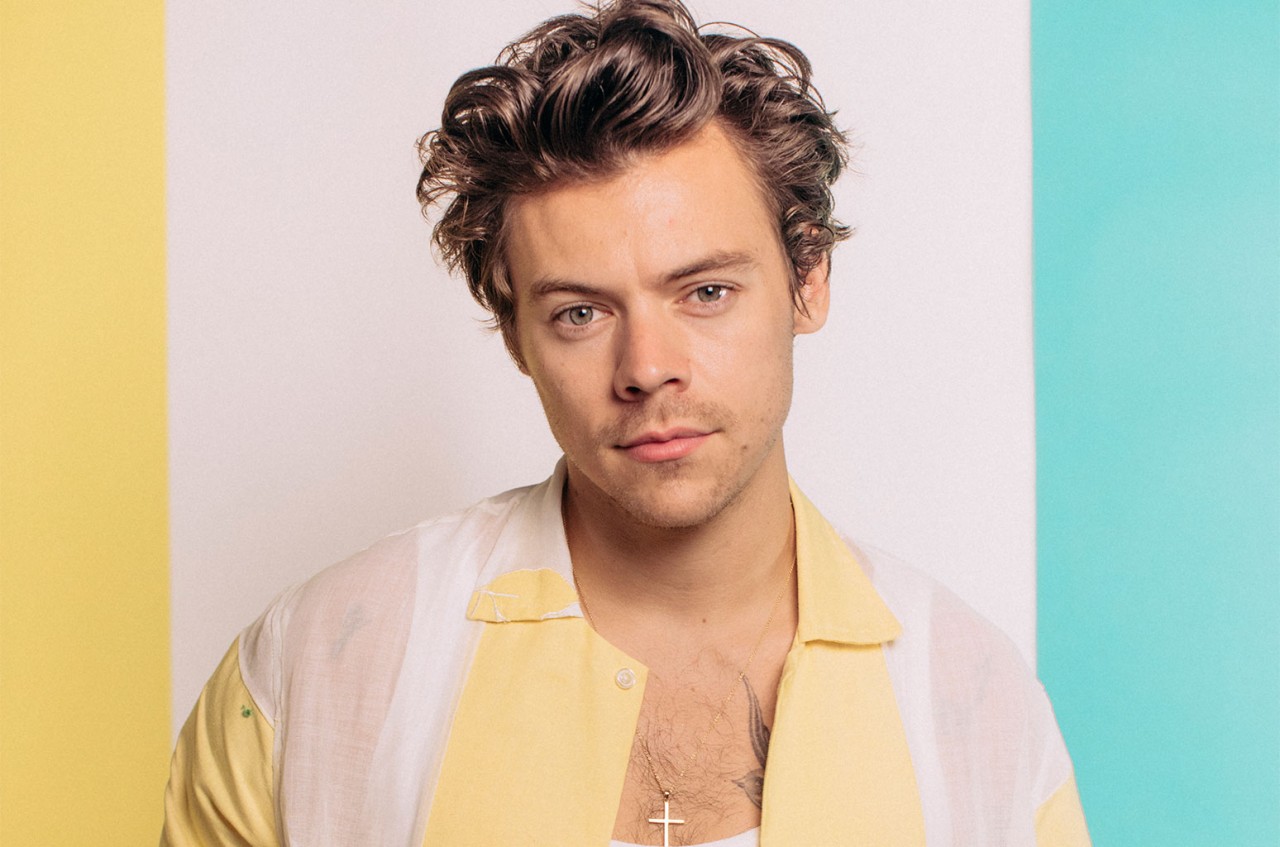 Photo: Billboard
Harry Edward Styles (born 1 February 1994) is an English singer, songwriter, and actor. His musical career began in 2010 as a solo contestant on the British music competition series The X Factor. Following his elimination early on, he was brought back to join the boy band One Direction, which went on to become one of the best-selling boy bands of all time.
Styles' Fine Line was such a blockbuster that the Dec. 2019 release was still a major factor in pop culture as the calendar turned to 2021. The explosive "Golden" was still climbing the Hot 100, and the feel-good sing-and-clap-along "Treat People With Kindness" received a stunning black-and-white video treatment that debuted on New Year's Day, with elaborate classic Hollywood choreography and a co-starring performance from U.K. TV star Phoebe Waller-Bridge. Styles was quiet musically for most of 2021, but stayed in headlines — thanks to award show success (his first Grammy win, best pop solo performance for "Watermelon Sugar"), tabloid fodder (his relationship with film star Olivia Wilde), acting crossover (a cameo in Marvel blockbuster Eternals and a starring role in the upcoming Wilde-directed Don't Worry Darling) and the long-delayed launch of his Love on Tour, including five sold-out dates at New York's Madison Square Garden.
6. The Kid Laroi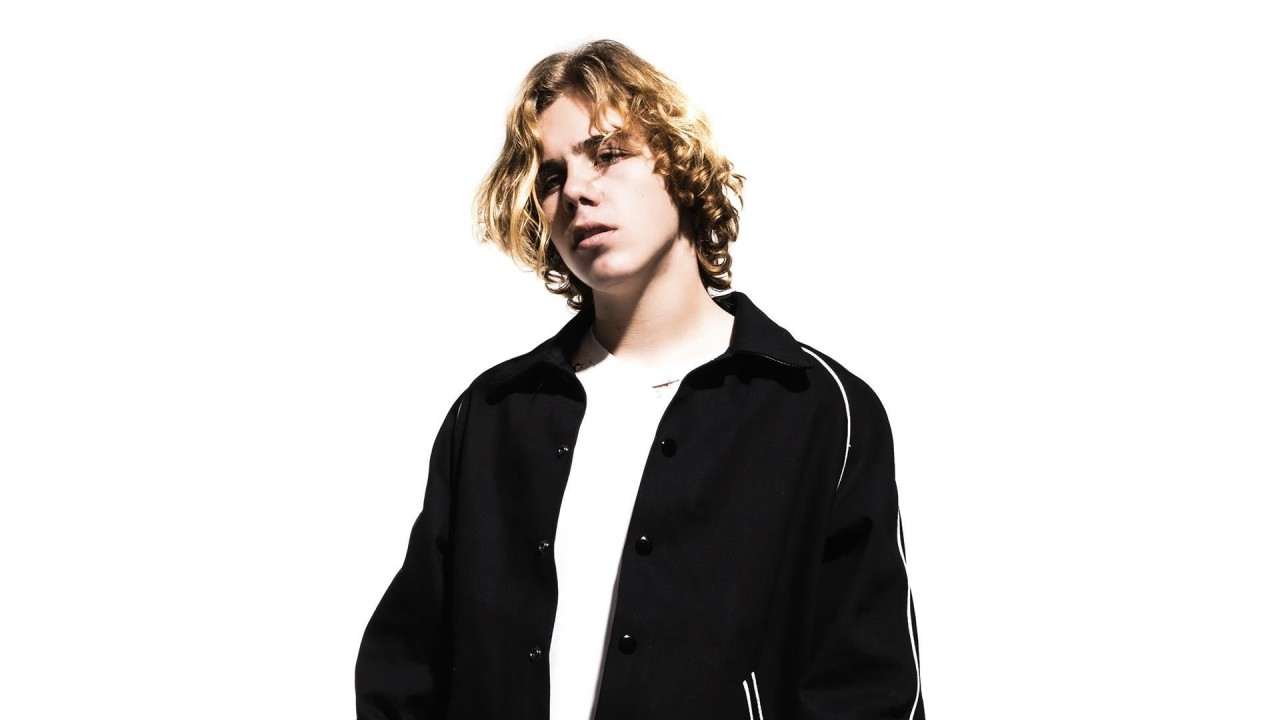 Photo: Live Nation
Charlton Kenneth Jeffrey Howard (born 17 August 2003), professionally known as the Kid Laroi (stylised The Kid LAROI.), is an Australian singer, rapper and songwriter. Born in Waterloo, New South Wales, he originally gained recognition from his association and friendship with Juice Wrld while he was on tour in Australia.
The Australian rapper-singer's F*ck Love set from summer 2020 continued its long roll downhill in 2021, just gathering mass and momentum as it went. The set's deluxe edition, released the prior December, spun off the first true crossover hit of The Kid LAROI's career in early 2021, when the wailing heartbreak ballad "Without You" picked up steam on radio and streaming, and was put over the top by a remix featuring Miley Cyrus — which the two performed on Saturday Night Live in May, then LAROI's biggest stateside look to date. That would be eclipsed in September, when he and Justin Bieber kicked off the Video Music Awards with a performance of "Stay," the pulse-racing, genre-mixing banger that had taken over pop culture and shot to No. 1 on the Hot 100 (staying there for seven weeks), while also propelling his third edition of F*ck Love to the top of the Billboard 200 for the first time.
7. Lil Baby & Lil Durk
Photo: Pitchfork
Dominique Armani Jones (born December 3, 1994), known professionally as Lil Baby, is an American rapper. He rose to mainstream fame in 2017 following the release of his mixtape Perfect Timing.
Durk Derrick Banks (born October 19, 1992), known professionally as Lil Durk, is an American rapper and singer from Chicago, Illinois. He is the lead member and founder of the collective and record label Only the Family (OTF). Durk garnered a cult following with the release of his Signed to the Streets mixtape series (2013–2014), leading to a record deal with Def Jam Recordings. The label would release his debut studio albums, Remember My Name (2015) and Lil Durk 2X (2016), before dropping the artist in 2018. In April 2020, Durk made his first appearance on the Billboard Hot 100 with the single "Viral Moment" off his fifth studio album, Just Cause Y'all Waited 2 (2020).
The rap fixtures and Voice of the Heroes co-stars found themselves on close to even footing in 2021 — as well as a ton of the same hit singles, including DJ Khaled's "Every Chance I Get," Meek Mill's "Sharing Locations" and the Durk-led "Finesse Out the Gang Way," in addition to the 16 Hot 100 hits the two launched together off the Heroes album. Baby was unquestionably the, well, starrier star of the two, carrying two of the biggest songs from the Donda–Certified Lover Boy back-to-back ("Hurricane" and "Girls Want Girls," respectively, both top 10 Hot 100 hits) and charming the Internet with a viral clip of him haranguing YK Osiris for $5,000 owed. But no man could match Durk for sheer prolificity in 2021, releasing both Heroes and his own Voice LP, elevating breakout singles from Pooh Shiesty ("Back in Blood"), Coi Leray ("No More Parties"), and Nardo Wick ("Who Want Smoke??") and showing up on someone's new streaming hit seemingly every week of the calendar year.
8. Megan Thee Stallion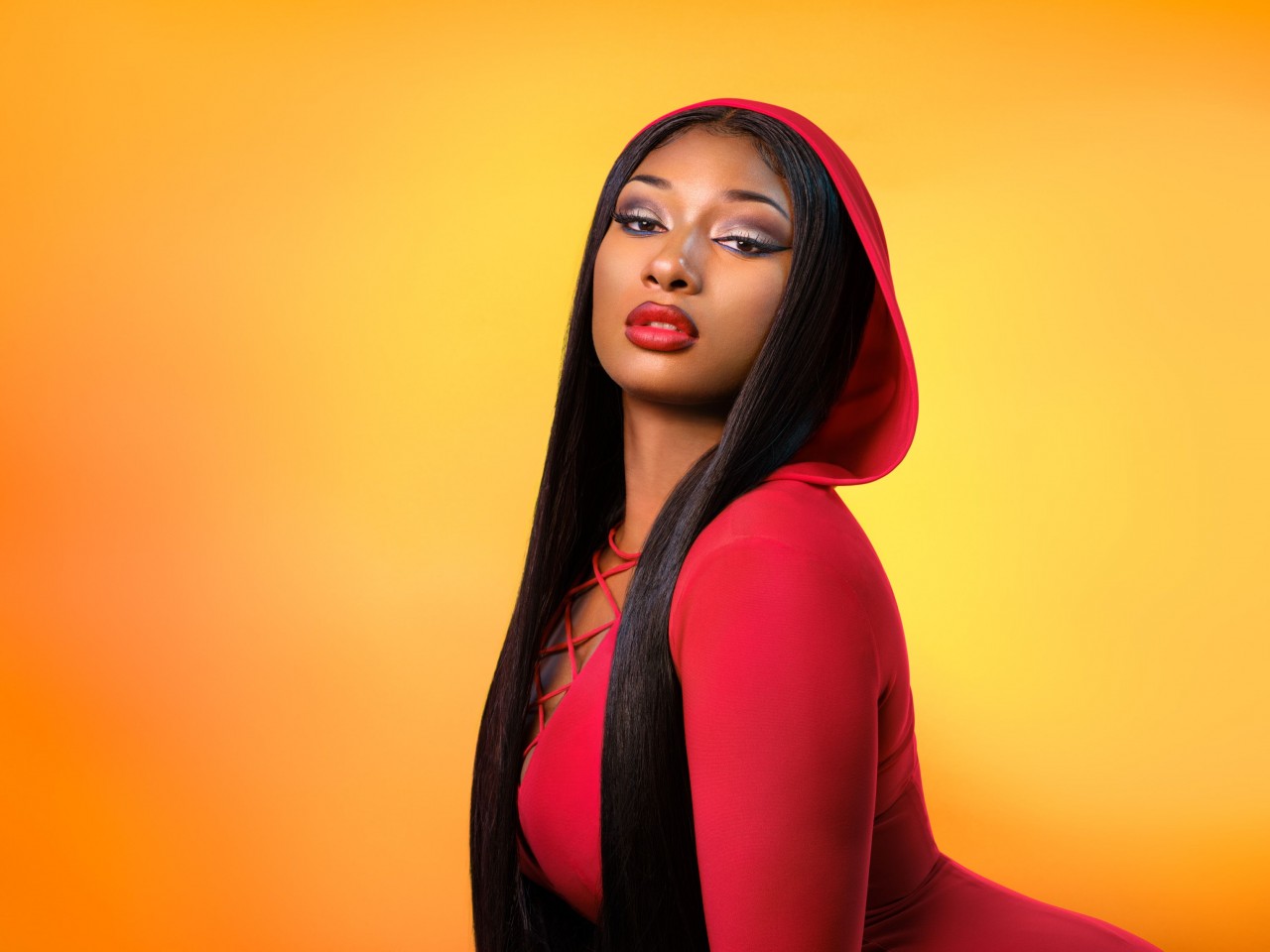 Photo: ELLE
Megan Jovon Ruth Pete (born February 15, 1995), known professionally as Megan Thee Stallion (pronounced "Megan The Stallion"), is an American rapper, songwriter, and model. Originally from Houston, Texas, she first garnered attention when videos of her freestyling became popular on social media platforms such as Instagram.
While appearing on the Grammy stage with Cardi B, Megan had her own hit single to play: "Body," taken from the previous November's Good News, whose yo-yo-ing vocal hook was still unmissable in pop culture for much of early 2021. "Cry Baby," with DaBaby, followed "Body" to the Hot 100's top 40, and drew extra attention for its dollhouse-set music video — though a public falling out with her combustible co-star may have clipped the song's run a little short. The standalone single "Thot S–t" followed in June, riding a wave of instant quotables and a conservative-baiting video to a top 20 Hot 100 debut, and she found her way back to the top 20 with her impressive guest verse on Maroon 5's "Beautiful Mistakes." (Shortly after, BTS recruited her for a remix to help give their chart-topping "Butter" a little extra stickiness.) Megan's pop success didn't result in her forsaking her roots, however, as she released the Something For Thee Hotties collection of freestyles and bonus cuts in October, reassuring fans that bars remained her top priority.
9. Tyler, The Creator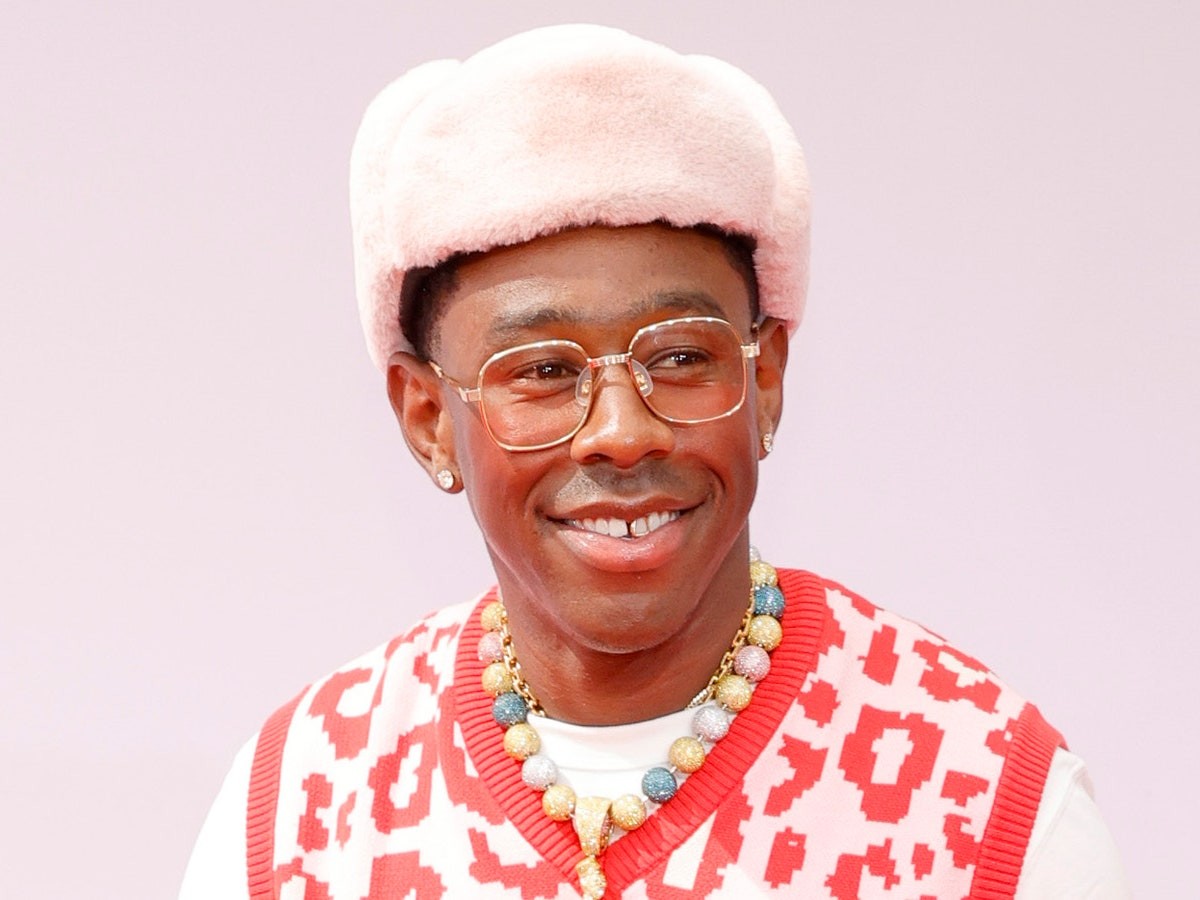 Photo: Getty Images
Tyler Gregory Okonma (born March 6, 1991), better known as Tyler, the Creator, is an American rapper and record producer.
Following a large contribution to Odd Future's early work, Tyler released his debut solo mixtape, Bastard, in 2009. After releasing his debut studio album, Goblin, via XL Recordings in April 2011, he signed a joint deal with RED Distribution and Sony Music Entertainment for himself and his label, Odd Future Records. With his gritty, horrorcore-influenced earlier releases, Tyler was often criticized for his use of homophobic and misogynistic slurs in his lyrics. He released the albums Wolf (2013) and Cherry Bomb (2015), the latter of which was considered to be a contrast from his previous releases as he experimented with melody-focused and jazz-fused sounds. Tyler's following albums, Flower Boy (2017), Igor (2019) and Call Me If You Get Lost (2021), were all released to widespread critical acclaim, with the latter two also debuting at number one on the Billboard 200.
Tyler has won a Grammy Award,[3] a BRIT Award, and an MTV Video Music Award. He created the cover art for all of Odd Future's releases,[4] and has also designed the group's clothing and other merchandise. In 2011, Tyler started the clothing company, Golf Wang. In 2012, he began hosting an annual music festival called Camp Flog Gnaw Carnival. He created his own streaming service app named "Golf Media," which ran from 2015 to 2018 and contained original scripted series from Tyler and a live stream of each Camp Flog Gnaw Carnival.
10. Ye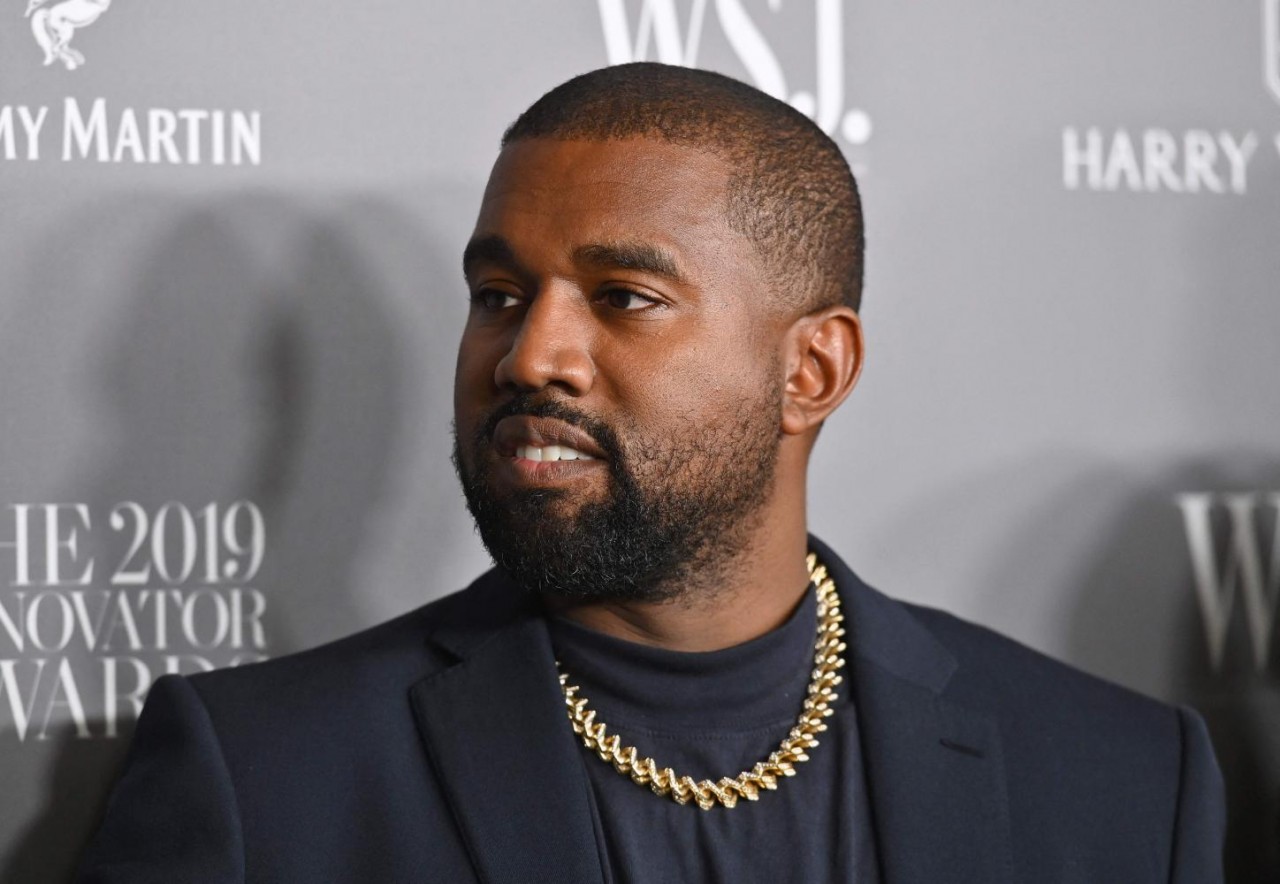 Photo: Getty Images
Ye is the eighth studio album by American rapper Kanye West. It was released on June 1, 2018, through GOOD Music and distributed by Def Jam Recordings. Following the controversy surrounding an interview with TMZ, West re-recorded all the work on the album, with him completing it over the course of just two weeks at West Lake Ranch in Jackson Hole, Wyoming. Guest vocals from PartyNextDoor, Ty Dolla Sign, Kid Cudi, Charlie Wilson, Jeremih, and 070 Shake, among others, are included.
Pretty simple: You'd have to be living under a rock with crappy Wi-Fi to not know about Donda, the long-awaited and oft-delayed album from the rapper formerly known as Kanye West that was heralded (and workshopped) over the course of three separate live (and live-streamed) stadium listening events in Atlanta and Chicago this summer. That album, along with his surrounding beef with Drake — a multi-year affair resurfaced in time to get hip-hop fans all over the world siding with one (and rubbernecking at the other) during their consecutive LP releases — ensured the world's eyes were on West for a solid month or two in the late summer. The sprawling, gospel-influenced Donda finally arrived on a Sunday morning in August, and was greeted with a resounding streaming bow, setting the benchmark for first-week performance in 2021 with its 309,000 first-week units moved. His foe would shatter that mark the week after — but Ye had the last laugh, as the only of the two to pick up an album of the year nod when the Grammy nominees were announced in November, though the two had officially patched up their differences to come together for the upcoming Free Larry Hoover concert by then, anyway.
Vietnamese rock band honored on Billboard

Billboard has lavished praise on Buc Tuong band (The Wall) in a recent article, calling them "the band that led generations to rock music in ...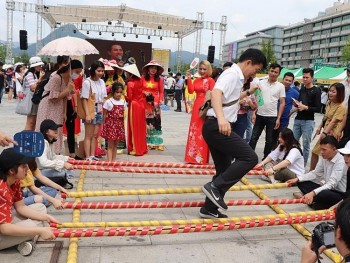 Focus
Vietnam Days Abroad is an annual national promotion program hosted by the Ministry of Foreign Affairs since 2010.