BTS' Billboard win to create economic effect worth USD 1.43 billion
An estimated 1.7 trillion won (USD 1.43 billion) worth of economic effect and nearly 8,000 new jobs are expected to be created by K-pop band BTS' conquest of the Billboard Hot 100 chart last week, South Korea's Yonhap News Agency cited government data on September 7.
In this file photo taken on Aug. 30, 2020, released by MTV shows K-pop boy band BTS performing during the 2020 MTV Video Music Awards, being held virtually amid the coronavirus pandemic, broadcast in New York. Photo: AFP
Last week, BTS debuted at No. 1 on Billboard's main singles chart with its latest English-language single "Dynamite," becoming the first South Korean singer or group to achieve the feat.
The feat had previously eluded rapper Psy, whose Gangnam Style was a global megahit but peaked at number two in the US for seven weeks in the fall of 2012.
According to a report co-published by the Ministry of Culture, Sports and Tourism and its affiliate Korea Culture and Tourism Institute, the accomplishment is projected to generate 1.23 trillion won in value created in the production sector and 480 billion won in added value.
About 8,000 more jobs are also likely to be created by BTS' first-place entry into the Hot 100 chart.
The value is measured by aggregated revenues of the septet's label Big Hit Entertainment, customs and central bank statistics, and Google Trend data.
The study estimated that Bit Hit will earn a total of 245.7 billion won from global sales of "Dynamite," based on revenue from the group's previous album "Map of the Soul: Persona."
Exports of consumer goods stemming from the debut of "Dynamite" are forecast to increase by 371.7 billion won, including 276.3 billion won from overseas sales of cosmetics and 74.1 billion won from food.
The ministry said it has excluded the win's impact on the local tourism industry, such as an increase in foreign visitors to South Korea, as the COVID-19 pandemic has disrupted overseas travel for months and led to a series of cancellations of concerts.
The economic effect produced by BTS' stellar performance will likely expand further regarding South Korea's improved image and brand value later, the ministry added.
"If we include the projected tourism revenue down the road ... we expect the economic impact to be stronger," the ministry said.
K-pop - along with K-drama soap operas - has been one of South Korea's most successful cultural exports and is a key component of the "Korean Wave" that has swept Asia and beyond over the last two decades.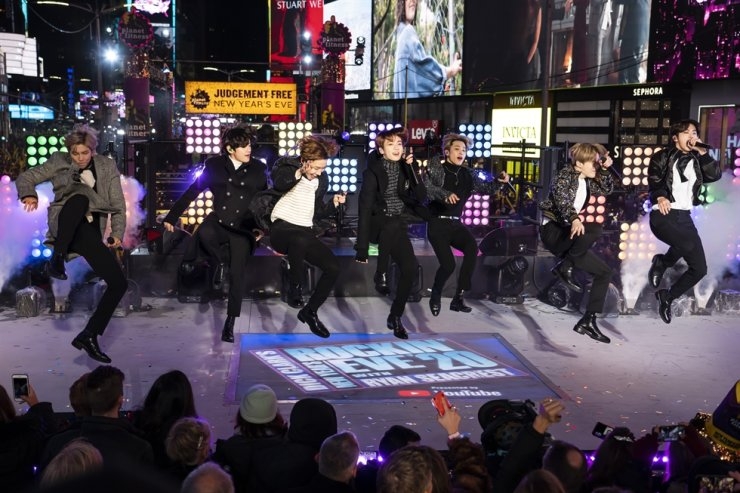 K-pop band BTS performs at the Times Square New Year's Eve celebration in New York on Dec. 31, 2019. "Dynamite," the group's first all-English song, debuted at No. 1 on the U.S. music charts last week, making BTS first Korean act to top the chart. Photo: AP
USD 584.8 million promotional budget for 'Korean Wave'
The country's Ministry of Economy and Finance on the same day has set aside 696.1 billion won (USD 584.8 million) for next year's budget to promote the nation's soft power, up 42.7 percent from this year's budget.
As people go contactless in the wake of the coronavirus pandemic, the South Korean government plans to promote Korean culture by building an online concert hall, Yonhap reported.
The government will spend 29 billion won next year to help K-pop bands hold online concerts, ministry officials said.
In June, a concert streamed by BTS became the world's biggest paid online music event in terms of the number of viewers.
"Bang Bang Con: The Live," which was streamed for over 100 minutes remotely from a studio in Seoul, drew some 756,000 viewers from across the world.
Fans from 107 countries or regions, including South Korea, the United States, China, Britain and Japan, logged in to view the online event.
The concept of "Bang Bang Con" revolved around "rooms," with "bang" being the Korean word for "room." Throughout the show, the stage production changed constantly, presenting five scenes, or rooms, to suit the themes of the songs the band performed.
As part of the budget, the South Korean government set aside 344 billion won to globally promote the nation's coronavirus containment efforts.
The budget will be spent to help developing nations set up their infrastructure for public health crises and develop treatment drugs against infectious diseases, according to the ministry./.
Learn Korean with K-pop sensation BTS

Big Hit Entertainment, the management agency of K-pop group BTS, announced that it has partnered with the Korea Foundation (KF) and the Hankuk University of ...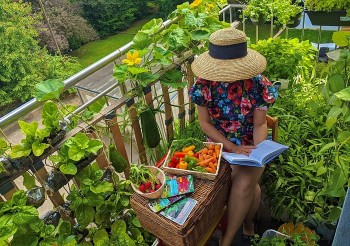 Overseas Vietnamese
An amaetur farmer, Chang Nguyen taught herself to build a small green space on her balcony.
Multimedia
In September, some isolated resorts in Sa Pa, Lao Cai Province and Hoa Binh Province have welcomed tourists with negative test results for Covid-19 within 72 hours.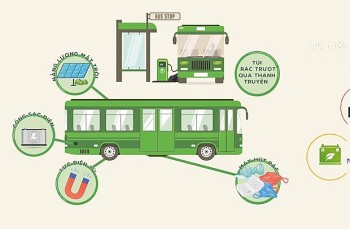 Viet's Home
Up to 800 initiatives on environmental protection have been submitted by Vietnamese youth to the British Council after only two months of launching.