Binh Dinh Province Benefits From Vietnam-Korea Peace Village Project
The Korea International Cooperation Agency (KOICA) and the United Nations Development Program (UNDP) support Binh Dinh province to develop harmonious and safe rural communities
Unexploded ordnance not only threatens lives, but contamination also curtails the opportunity to farm and make a living, to prosper in peace and security.
The working group of the United Nations Development Program (UNDP) and the Vietnam National Mine Action Center (VNMAC) on September 18 had a working session with Binh Dinh province on surveying to implement the "Mine Action for Vietnam-Korea Peace Village" project, funded by the Korea International Cooperation Agency (KOICA) through UNDP.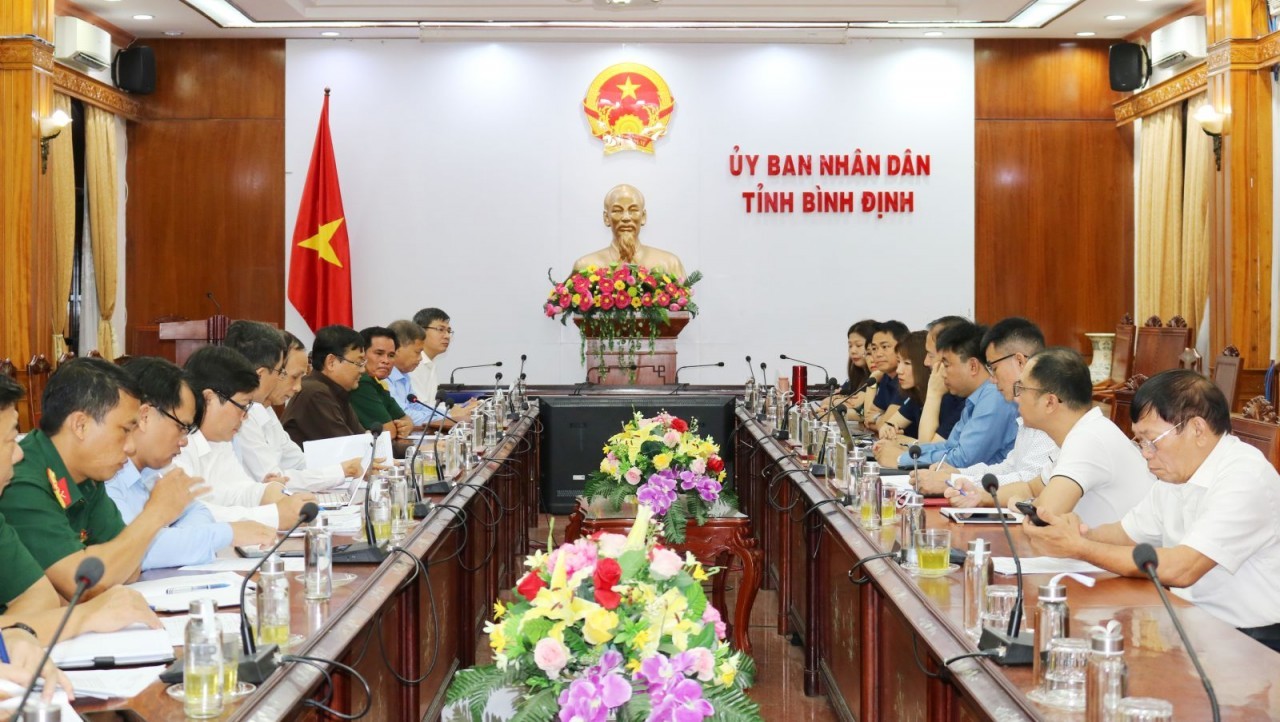 At the meeting. Photo: Kim Loan
At the meeting, according to the Feasibility Study Report, the Korea-Vietnam Peace Village Project in Binh Dinh province was approved by the Provincial People's Committee on August 31, 2023.
The project is funded by KOICA through UNDP, with a total investment of over USD 4.2 million. The project will be implemented in 20 communes in 06 districts and towns of Binh Dinh province including An Lao, Hoai Nhon, Hoai An, Tay Son, Tuy Phuoc, and Van Canh.
The project's overall goal is to empower local communities of Binh Dinh province to enable inclusive, safe, and resilient local development by reducing the impact of explosive ordnance on local communities and supporting them to improve livelihoods and health.
Talking at the meeting, UNDP Mine Action Chief Advisor Kwon Goosoon said that during this mission, the delegation will survey a number of areas that need to be cleared of mines and bombs in 6 districts and towns under the project.
Kwon asked that the Provincial People's Committee pay attention, create favorable conditions, and closely coordinate during the process of conducting surveys and collecting data locally.
Kwon also proposed that Binh Dinh province establish a steering committee for project implementation; and participate in training conferences to improve project management and coordination capacity organized by UNDP. The governing agency and relevant departments and agencies of the province will pay attention, create conditions, cooperate, and consult closely with UNDP during the implementation process so that the project can be implemented on schedule.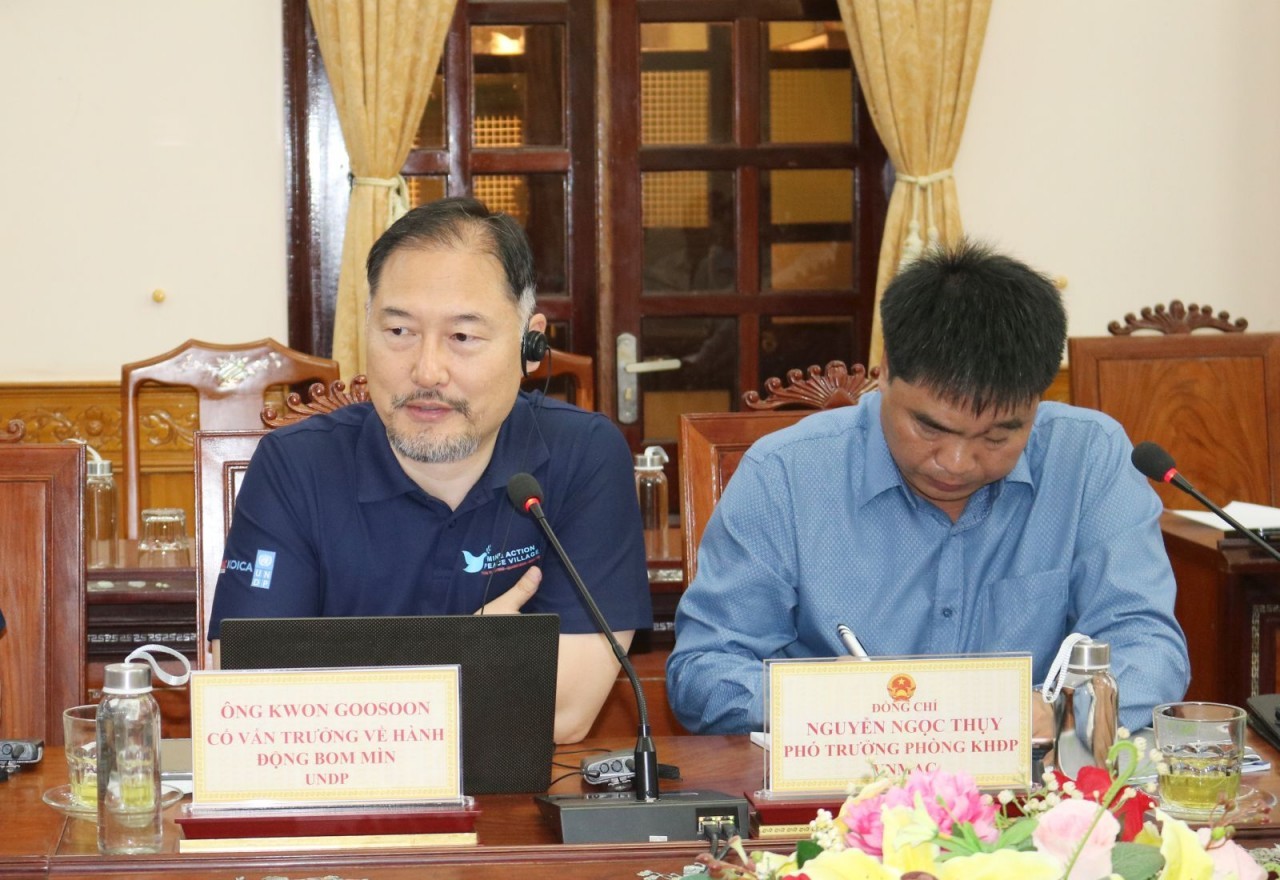 Kwon Goosoon, UNDP Mine Action Chief Advisor (left) discusses issues related to surveying and collecting data. Photo: Kim Loan
Vice Chairman of the People's Committee Nguyen Tu Cong Hoang assessed that the proposed contents of the Vietnam - Korea Peace Village Project in Binh Dinh are consistent with the actual situation, towards the sustainable development goal, hunger eradication, and poverty reduction, gradually improving the quality of life for people in rural areas.
Hoang also agreed with the proposal of the working group. At the same time, the province commits to closely coordinate and create favorable conditions for UNDP, as well as allocate adequate human resources and funding to successfully implement this project.
The Vietnam - Korea Peace Village project will be implemented from 2022-2026 in three provinces of Thua Thien Hue, Quang Ngai, and Binh Dinh, including mine clearance, mine data management and capacity building; supporting victims, educating about mine risks, supporting livelihoods associated with sustainable development and combating climate change in three provinces.
In particular, the mine clearance component will be a joint project implemented in three provinces. In the rural development component, each province will implement a separate project according to local characteristics.