Binh Duong Hosts Vietnam-India Culture and Friendship Festival, Horasis India Meeting
The event is an opportunity for Binh Duong province to introduce its potential and cooperation opportunities. It also helps local enterprises to meet and connect with partners and leaders of Asian leading businesses.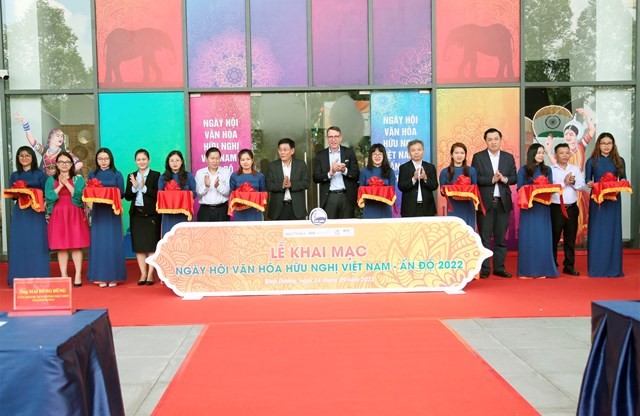 At the cutting ribbon ceremony. Source: daidoanket.vn
The Vietnam-India Culture and Friendship Festival kicked off in the southern province of Binh Duong on September 24.
The festival is the first among a series of events to be organized to celebrate the 50th founding anniversary of Vietnam-India diplomatic ties and a lead-up to the Horasis India Meeting in the province.
Speaking at the opening, Vice Chairman of the provincial People's Committee Mai Hung Dung said the festival is vivid evidence of cultural exchanges between Vietnam and India.
The event will connect the people of the two countries and offer local residents a chance to experience typical cultural features of India, he said.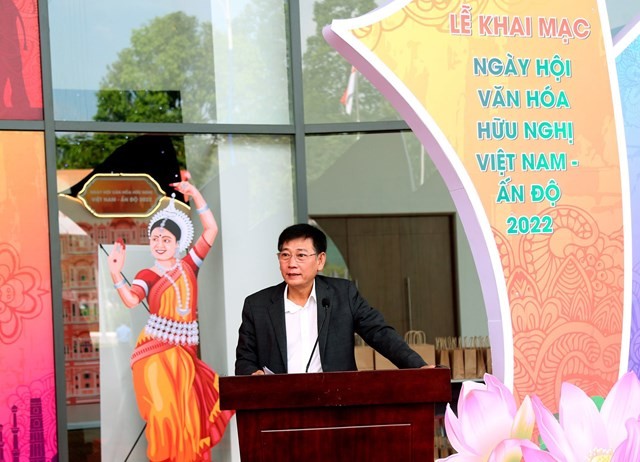 Vice Chairman of the Binh Duong People's Committee Mai Hung Dung. Source: daidoanket.vn
The Horasis India Meeting will run in Binh Duong from September 25-27, expected to see the presence of some 500 delegates, including officials, diplomats, and experts from Vietnam, India, and other nations worldwide.
On September 27, participants are set to join a tour around tourist destinations, as well as key industrial parks and projects in Binh Duong.
The economic cooperation forum, co-hosted by Binh Duong province and the Confederation of Indian Industry (CII), consists of six plenary sittings and 26 dialogue and discussion sessions.
Beginning in 2009, the Horasis India Meeting has become the foremost annual meeting of Indian business leaders and their global counterparts.
Horasis provides a platform for companies from emerging and developed markets to globalize their organizations. In addition to the Horasis India Meeting, it also hosts the annual Horasis Global Meeting, Horasis USA Meeting, Horasis China Meeting, Horasis Asia Meeting, and Horasis Visionary Circle.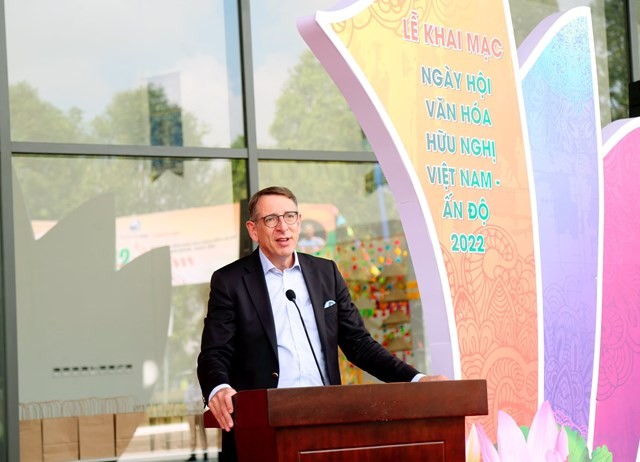 Dr. Frank-Jürgen Richter, Chairman of Horasis, said the meeting targets political and economic development, as it takes place on the occasion of the 50th anniversary of the Vietnam-India diplomatic relations. Source: daidoanket.vn
The hosting of another Horasis India Meeting this year by Binh Duong besides those in 2018 and 2019 aims to accelerate the implementation of the Binh Duong smart city project, strengthen its attraction to foreign investment, and promote the province among domestic and foreign partners.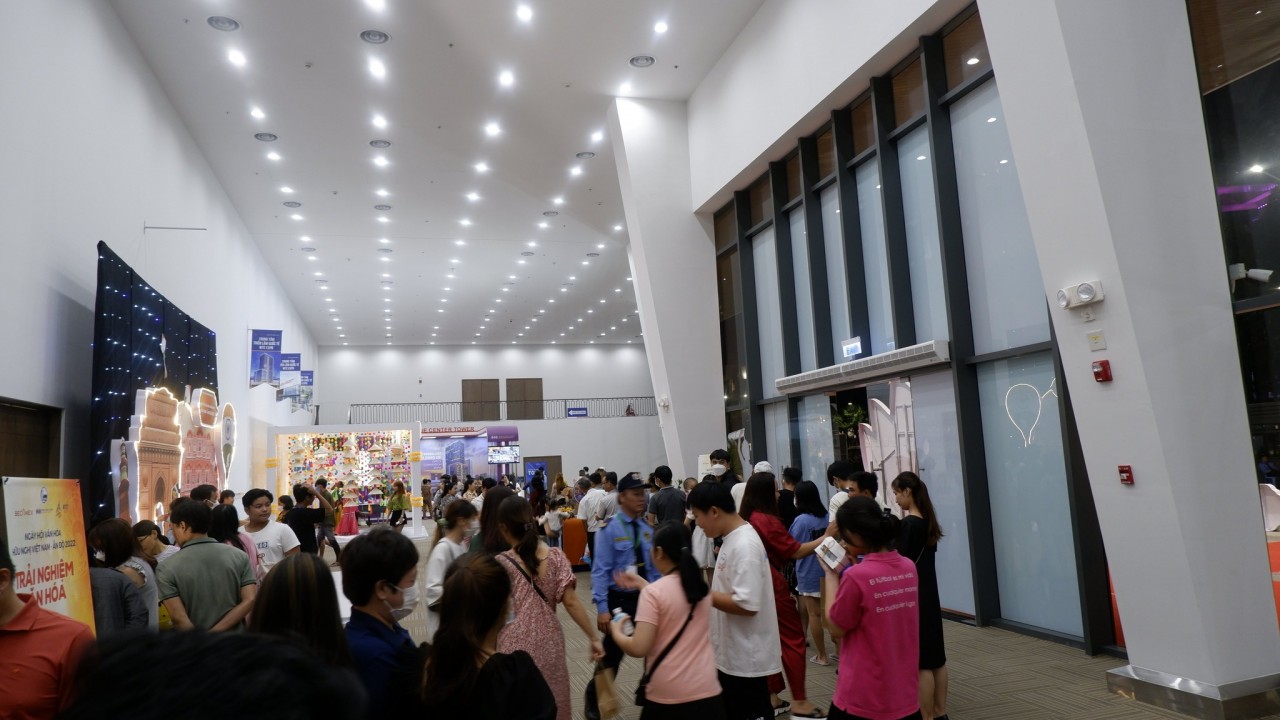 Vietnam - India Friendship Cultural Festival 2022 takes place on September 24-25, with many activities such as a food festival and skin art painting (Henna), and Vietnam - India music night show. Source: World Trade Center Binh Duong New City
Earlier, a Vietnam-India business matching event was held in Hanoi on September 22, on the occasion of the Vietnam visit by 42 enterprises of the India-Vietnam Chamber of Commerce and Industry (IVCCI).
IVCCI President Ajoykant Ruia said that with a stable economic and political environment, and a young, abundant, and highly skilled workforce, Vietnam is currently a safe and reliable destination.
Indian investors are really interested in expanding their investment in Vietnam thanks to its strengths in supporting industries, mechanical engineering, garment and textiles, and footwear, and to enjoy incentives from signed free trade agreements.
In 2021, Vietnam-India two-way trade turnover surpassed USD 13 billion. This year, the two governments set a goal of raising the figure to USD 15 billion.
As of December 2021, India had 313 valid projects with a total registered capital of USD 910 million, ranking 25th out of 140 countries and territories pouring capital into Vietnam.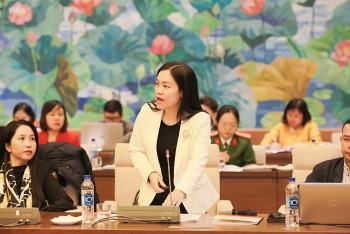 Friendship
Doan Thu Huyen, Vietnam Country Director for Campaign for Tobacco-Free Kids, made the statement at the "Child Downing Prevention" seminar.