Indo - Vietnam Solidarity Committee Welcomes Delegation from Khanh Hoa
A twenty membered business delegation from Khanh Hoa Province of Vietnam visited Kolkata on September 15 and 16 under the leadership of Le Huu Hoang, the Permanent Vice-Chairman of People's Committee, Khanh Hoa Province. Indo- Vietnam Solidarity Committee felicitated the visiting delegation at its office on September 17.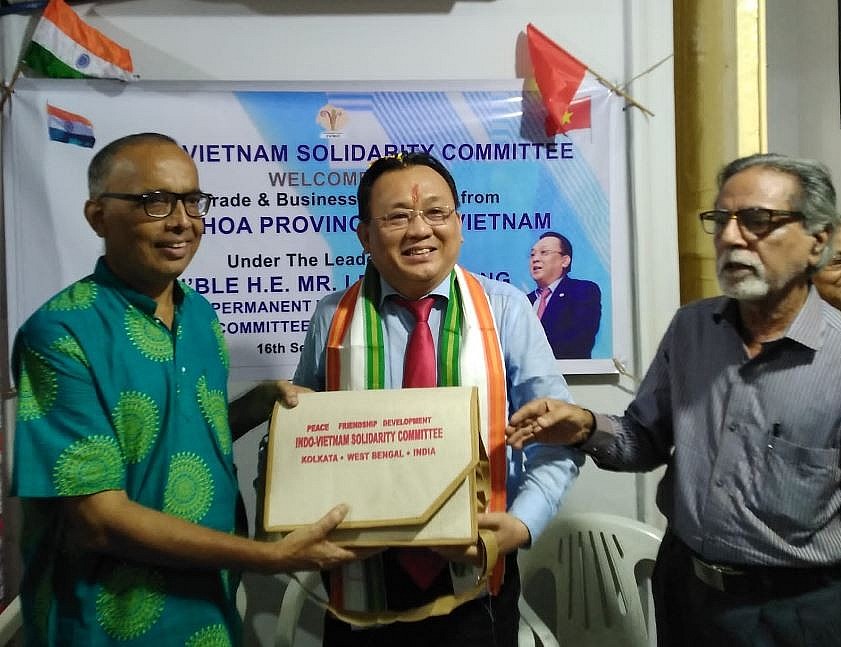 Photo: Indo - Vietnam Solidarity Committee
Speaking on this occasion Le Huu Hoang spoke at length about the long-standing friendly ties between Vietnam and India and requested the Solidarity committee to acquaint the local business community with the rich resources of Khanh Hoa Province, so that they may be desirous to explore business relations with the province. Till now, the focus of the business community is to develop business relations with Hanoi and Ho Chi Minh City.
He also stressed the need to have more and more exchanges of youth delegations because the youth may play a vital role in the further development of relations between the two countries. Hoang also offered to grant scholarships for higher education to 5 deserving students from Kolkata and West Bengal.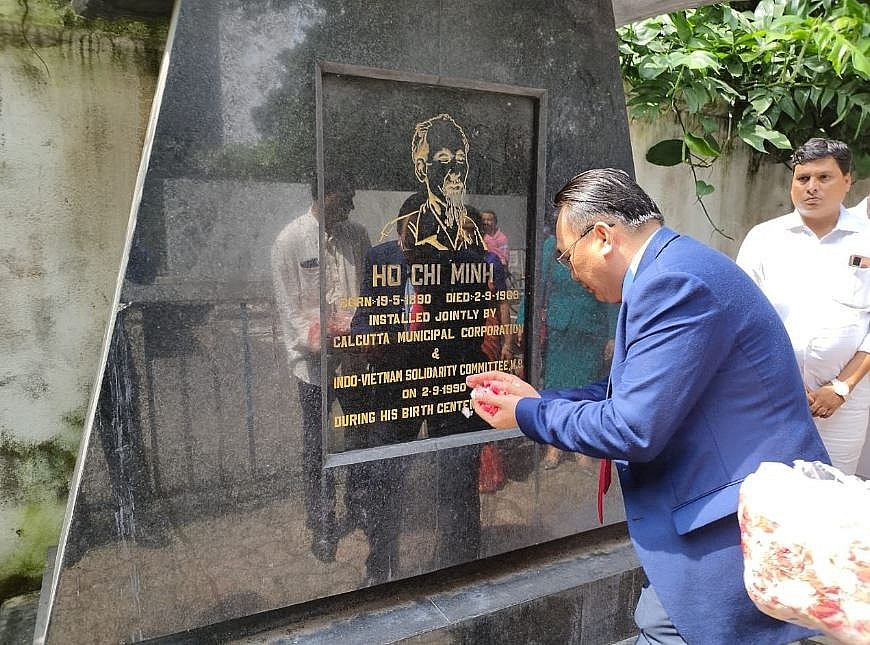 Photo: Indo - Vietnam Solidarity Committee
Speaking on the occasion, Solidarity Committee's Vice President Prem Kapoor highlighted 2000 years old bilateral relations between the two countries and said that Kolkata always shared emotional bonds of friendship with Vietnam since the days it was struggling for independence.
Other distinguished speakers included Gautan De, the former Regional Director of ICCR; and Poet Amitabho Chakraborty, Secretary General of Solidarity Dr. Pravamayee Samantaray conducted the proceedings and proposed a vote of thanks. Other distinguished participants were Arvind Kori, Bimal Sharma, Arati Singh, Shahid Hussain Shahid, Gajendra Chaube, and others.
Earlier to the felicitation, the delegation offered a floral tribute to the Ho Chi Minh bust at the inter junction of Ho Chi Minh Sarani and Jawaharlal Nehru Road.
After the felicitation, the delegation also visited Lalit Great Eastern Hotel where President Ho Chi Minh had stayed for a night en route to Paris for a dialogue.