Brighter Path Ethnic Girls' Club pilot a success
After the three-month trial, 97 percent of the club's members have had significant improvement in self-awareness and personal development.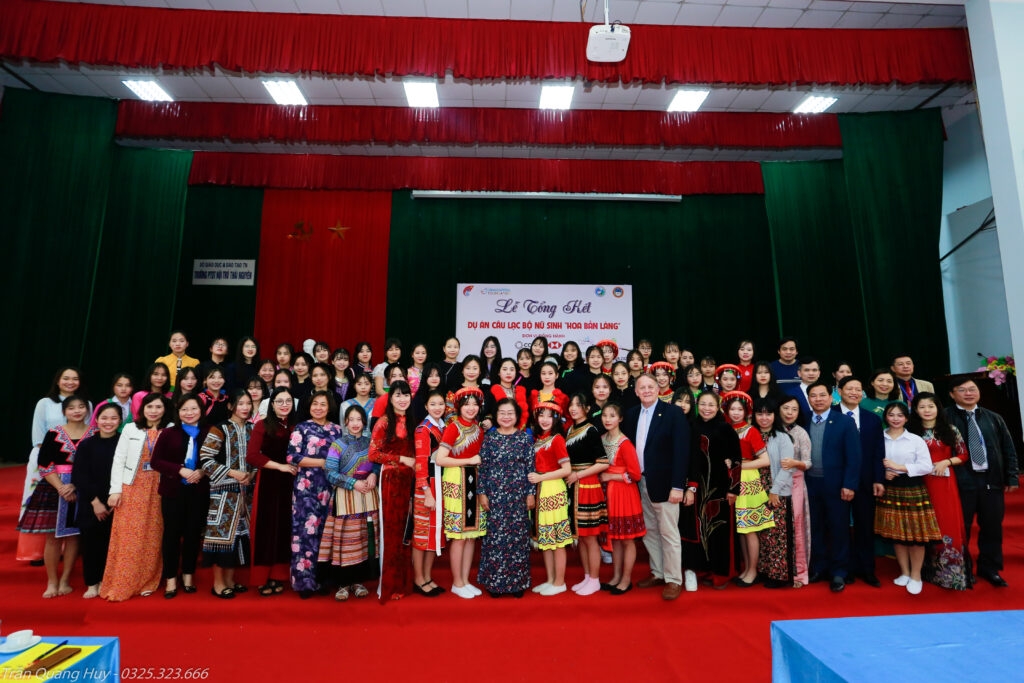 Representives of Vu A Dinh Scholarship Fund, the VinaCapital Foundation with local officials and ethnic minority girls. Source: VCF
The Brighter Path Girls' Club (BPGC), implemented by the VinaCapital Foundation and Vu A Dinh Scholarship Fund - a Vietnamese non-profit organization chaired by former Vice President Truong My Hoa, has completed the pilot project with the participation of 60 female students from the Vietnam Northern Upland High School and Thai Nguyen Boarding School for Ethnic Minorities from September 2020 to January 2021.
This pilot project is sponsored by HSBC Vietnam and assisted by the Center for Creative Initiatives in Health and Population (CCIHP) and Vu A Dinh Scholarship Fund, which established in 1999 with the aim of supporting ethnic minority students from poor families who achieve outstanding academic performances.
The students are selected based on the criteria of low family income, ethnic minority status as well as their commitment to the project. Selected female students received an educational scholarship and participation in the BPGC project which offers education in sexual and reproductive health (SRH), financial literacy and leadership skills training during 12 after-school sessions.
This BPGC pilot project took place in two ethnic minority boarding high schools in Thai Nguyen province which were Thai Nguyen Boarding School for Ethnic Minorities and Northern Upland Boarding High School. BPGC aims to offer a support system that provides friendship mentoring and education.
In addition to the universal goal of encouraging female students to remain in school and postpone marriage, the Girls' Club is designed to create a safe and comfortable environment, encouraging female students to share their difficulties and learn from each other.
After three months of helpful activities, the BPGC pilot has achieved its targets through club meeting activities where the girls are encouraged to freely discuss their questions and other issues. The self-confidence and self-awareness of BPGC participants have been substantially increased. Some highlight pilot achievements including six percent of the girls now have a thorough understanding of puberty and adolescent development physically and mentally; knowledge about pregnancy and contraception improved with the percentage of girls who understand contraceptive pill dramatically grew from 49.2 percent to 81 percent.
Moreover, negative perceptions of child marriage positively improved from 72.9 percent to 89.7 percent. Additionally, BPGC members were instructed on how to deal with child/adolescent marriage through scenarios acted out in club meetings. Some 97 percent recognize their rights to education and personal growth whereas the rate was zero percent prior to the club meetings.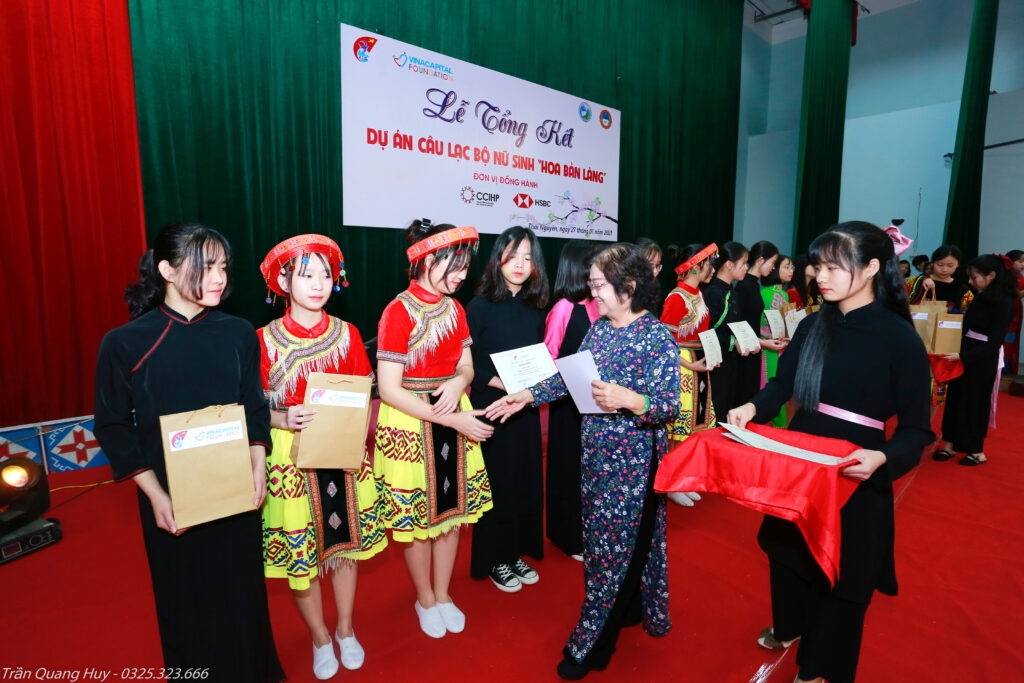 Truong My Hoa, Former Vice President, Chairwoman of Vu A Dinh Scholarship Fund presents gifts to ethnic minority girls. Source: VCF
"There are customs of our own ethnicity that take away the opportunities of girls like us to go to school, gain knowledge and develop our own future. By joining the club, I've learned how to take care of my personal health, improve my capacity to avoid risks as well as to make my own life decisions. I had chances to connect and share my ideas with other friends throughout the club's activities, therefore I really want to spread the values of the club to the community," shared a club's member.
Rad Kivette, CEO of the VinaCapital Foundation adds, "Thanks to our partnership with Madam Truong My Hoa and the support from HSBC and CCIHP, our Brighter Path Girls' Club pilot was created to determine if education would help ethnic minority girls. Studies prove that teaching key education topics is the best investment we can make in girls to increase integration, change ethnic behavior and contribute to Vietnam's growth. I strongly believe this project will enable our scholars to grow into strong independent women with brighter futures, reducing poverty, improving communities and building the middle class of Vietnam."
The project's results will also be the foundation for improvements in the implementation model of the Girls' Club program. Because of the pilot project's success, the program will be replicated at the provincial level to assess and review the potential for national expansion./.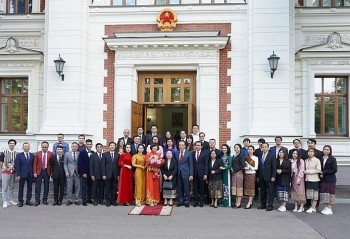 Friendship
The Vietnamese Embassy in Cuba will make efforts to consolidate and cultivate the special Vietnam-Laos relationship in the spirit of respect and support for mutual benefits.