'Happy Village' built for Muong ethnic people
LG Electronics (LG) is partnering with Habitat for Humanity Vietnam (Habitat Vietnam), the housing nonprofit organisation that helps 1,200 Muong-ethnic individuals in Hoa Binh province have access to adequate housing and sanitation facilities.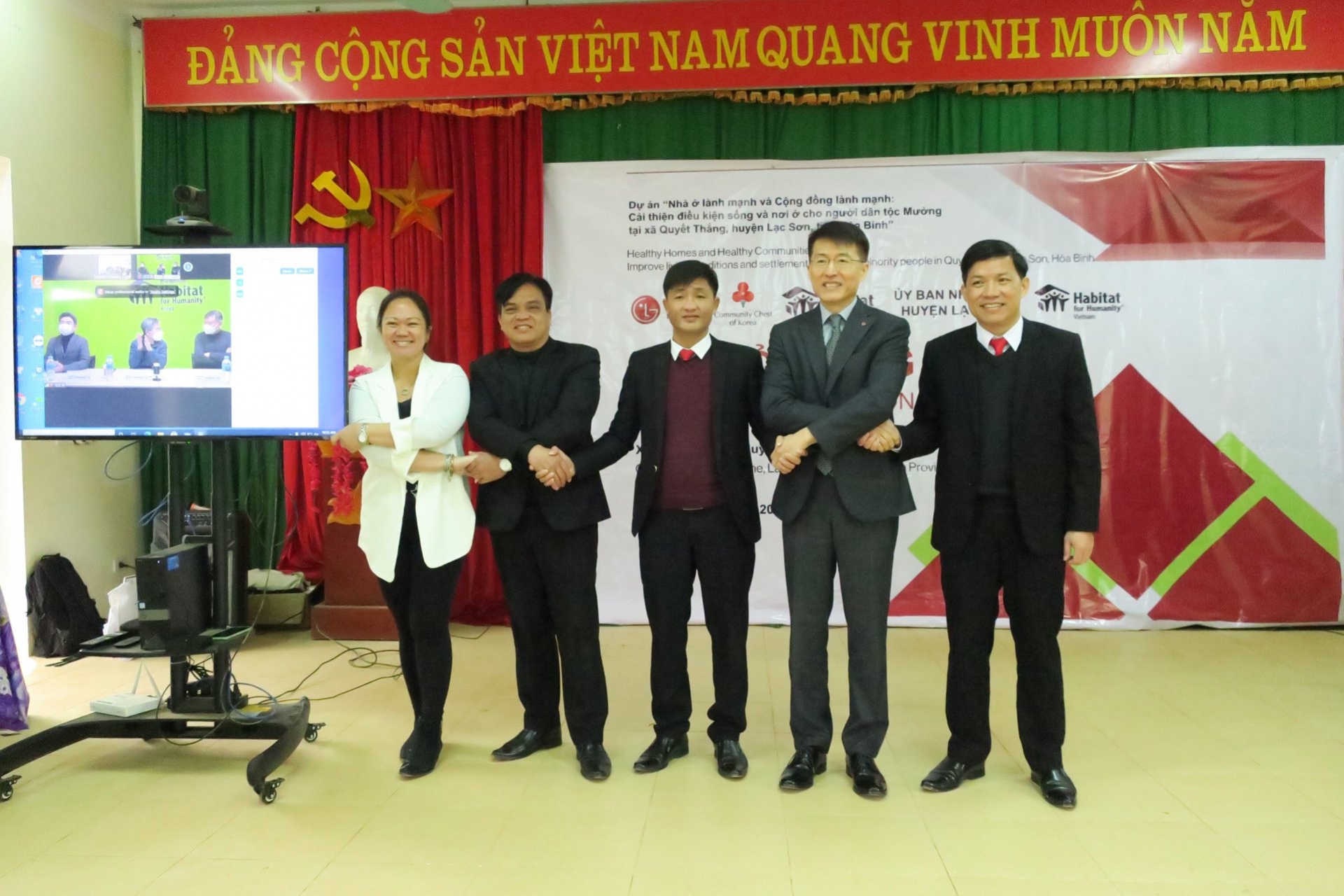 At the launching ceremony of project. Source: Habitat Vietnam
Habitat for Humanity Vietnam and LG Electronics (LG) Global marked the beginning of the transformative project titled "Life's Good: Hope Village" in Quyet Thanh commune, Lac Son district, Hoa Binh province.
Over the course of eight months, the project will enable 1,200 individuals of Muong-ethnic community to take ownership of their safety and well-being - initially through housing, water and sanitation improvement, and capacity building on gender equality and finance management.
The inauguration ceremony was honoured by the presence of provincial government officers, the CEO and senior managers from LG Vietnam, the National Director and project team from Habitat Vietnam; as well as the National Director and board of directors from Habitat Korea through live broadcast.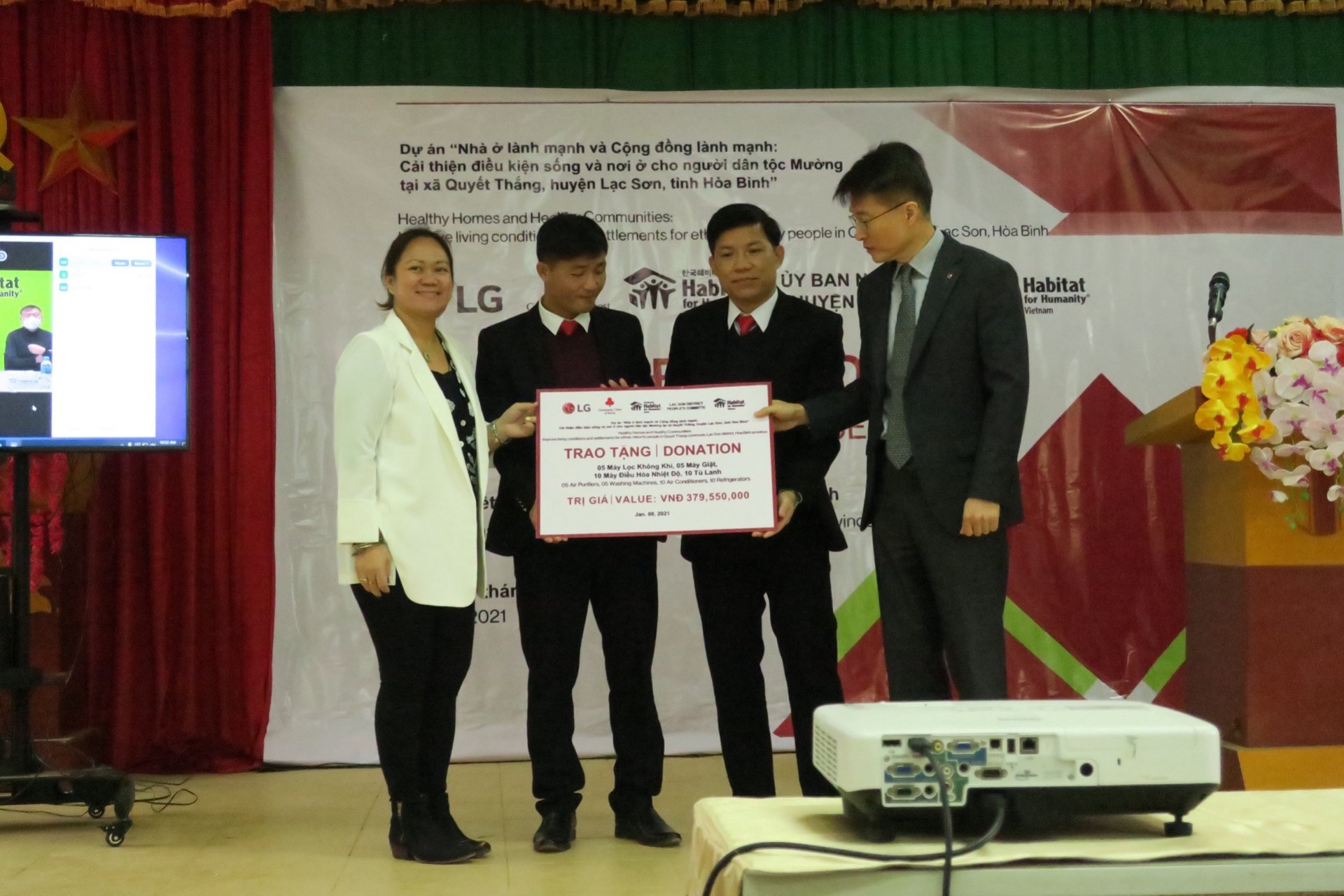 LG hands over USD 100,000 and appliances including 10 air conditioners, 10 refrigerators, 5 washing machines and 5 air purifiers, to support the poor Muong ethnic households in Quyet Thang commune, Lac Son district, Hoa Binh province. Source: Habitat Vietnam
Muong is the poorest ethnic minority group in Vietnam. Among them, impoverished Muong-ethnic families living in Quyen Thang commune are faced with extreme hardships such as low rate of poverty, life expectancy and nutritional status despite numerous efforts introduced over the years.
Equality in homeownership is a powerful tool to build wealth for vulnerable Muong families and setting up future generations for success. With deep understanding, relevance and respect of local cultures and living settings of Muong community, "Life's Good: Happy Village" seeks to reduce the racial gap and empowering ethnic children with the means they need to climb the ladder and achieve their dreams.
In addition, the program will also repair and build school restrooms to improve the learning conditions for the students here. Not only providing a stable and safe place of residence, LG also will sponsor activities to raise awareness of developing a healthy living environment for the people of Lac Son. Training contents include raising awareness on clean water, sanitation, training on gender and gender equality, household financial management, etc.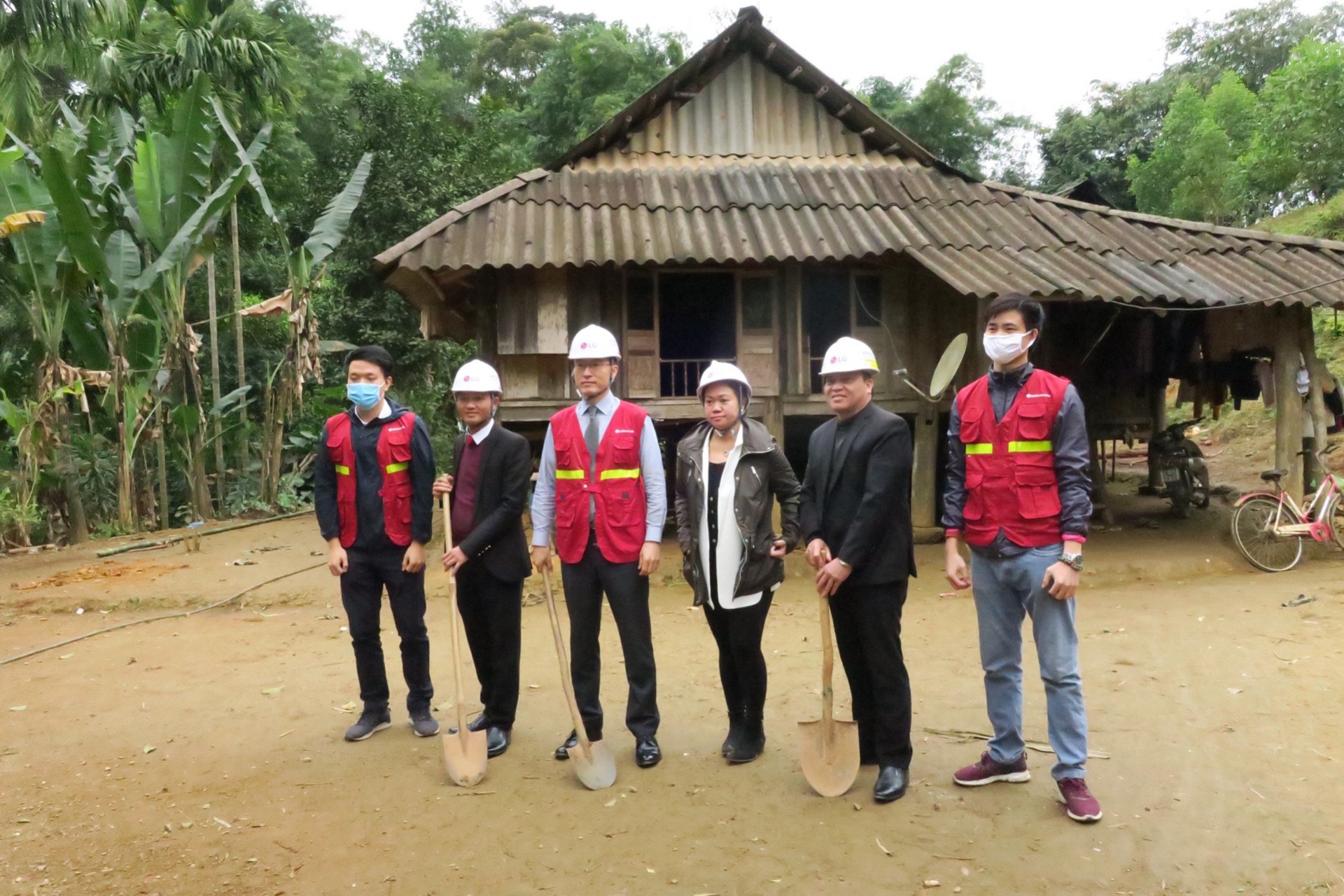 To help residents who live in public facilities enjoy a better life, LG will supply appliances such as air conditioners, refrigerators, washing machines and air purifiers. Source: Habitat Vietnam
Habitat for Humanity Vietnam (Habitat Vietnam) is a part of Habitat for Humanity International, a leading global non-profit specializing in housing development in more than 70 countries.
Habitat Vietnam began the operations in 2001. Through innovative program and partnerships as well as mobilization of resources such as construction materials, volunteer labor and micro-finance mechanisms, their key housing interventions aim to improve the living conditions of the communities including Housing improvement; Water and sanitation solutions; Disaster risk reduction and climate change adaptation, and Volunteer mobilization.
Apart from Vietnam, the tech company, alongside the Habitat Korea, began carrying out the programs in Kenya, India and other countries from December./.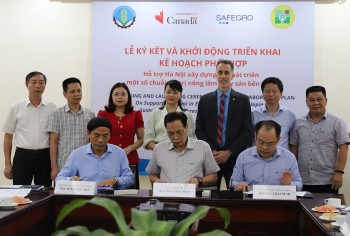 Make in Vietnam
As Vietnam furthers its international intergration, building agro-forestry-fishery high value chains is crucial for the sustainable development of the agriculture sector.