Brighter Path Program Continues Empowering Ethnic Minority Female Students
Brighter Path program organized the annual national annual empowerment meeting for ethnic minority girls
Studies from around the world prove that in underdeveloped communities educating girls on key educational topics is the best investment one can make to reduce generational poverty, improve health, build the middle class and ensure the rights of women.
Vu A Dinh Scholarship Fund and VinaCapital Foundation on June 9 started the four-day meeting for the girl students of the Brighter Path programin Da Lat city for the ethnic minority girl students.
The Brighter Path Program was created with the aim of empowering ethnic minority girls in difficult circumstances through education and training.
The program, in partnership with Vu A Dinh Scholarship Fund, locates the brightest ethnic minority girls who live in rural areas and provide them with seven-year scholarships, starting in the tenth grade, as well as teaching and training the necessary skills for them to further develop themselves.
Each year, VinaCapital Foundation organizes national empowerment workshops for all the female scholarship recipients to participate in lessons on topics that are beneficial for their personal development and learning including personal financial knowledge, sexual and reproductive health, leadership skills, and other essential life skills.
These classes help the scholars increase their self-confidence, provide resources and opportunities for them to access education and personal development, allowing them to take control of their own futures and become game changers who create positive changes for the community.
The girls also have the opportunities to meet with role models of Vietnamese women for advice and inspiration. Monthly mentorship is used to help the girls with personal problems and regular encouragement.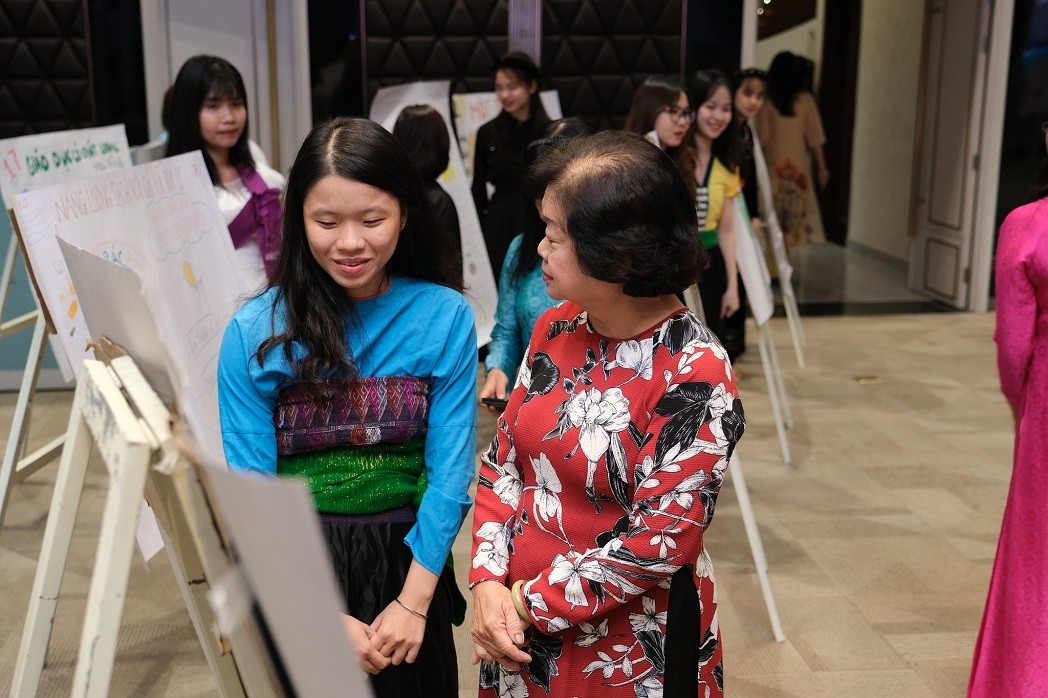 Truong My Hoa – Former Vice President of Vietnam and Chairwoman of Vu A Dinh Scholarship Fund talks with a students.
After two years, this year's empowerment meeting with the theme of 'Reunion' bought all the students of the Brighter Path family to evaluate the past, learn new soft skills to overcome obstacles and prepare themselves for the new school year ahead.
The 2022 meeting consists of a series of workshops and cultural activities held over four days to provide the girls with essential skills to prepare for career development and personal growth.
The workshop sessions will cover topics such as career orientation, personal financial management, and how to deal with sexual harassment, sexual abuse, and fraud.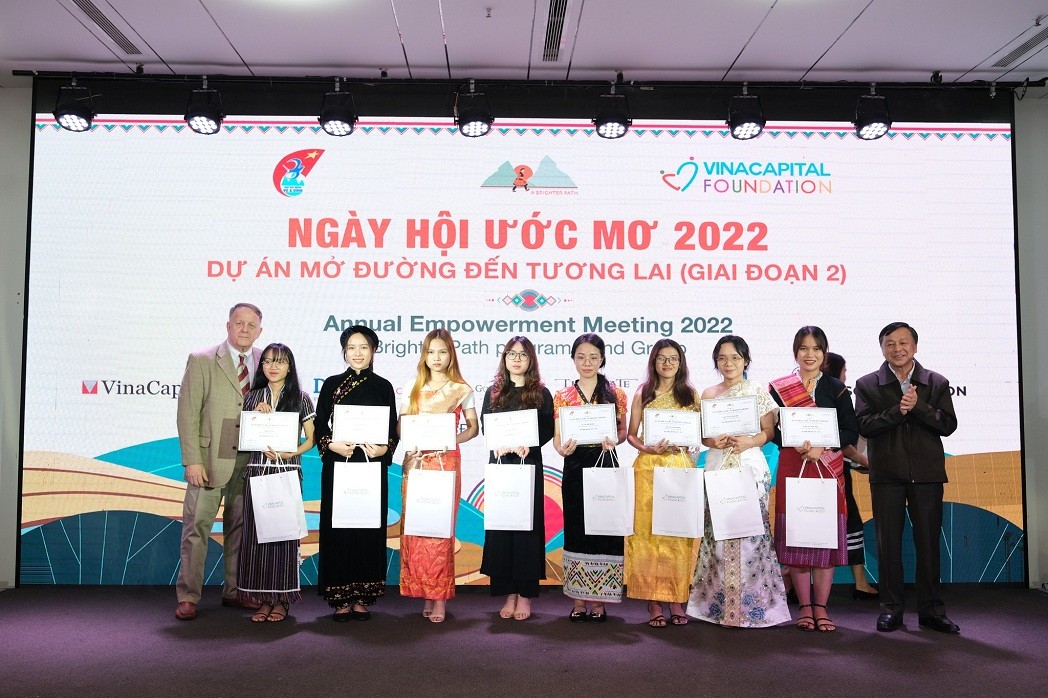 In the academic years of 2020-2021 and 2021-2022, all the Brighter Path students enthusiastically participated in their schools' social activities while consistently achieving excellent grades. They also joined hands in pandemic prevention and supported the frontline forces during the Covid-19 outbreak.
The girls will also visit historical locations and explore the charming nature of Da Lat city. This year's Empowerment Meeting workshops will feature inspiring speeches from experts such as Tran Le Phuong Thao, regional talent acquisition lead, Asia of PepsiCo; Bui Thi My Trang, head of Corporate Sustainability of HSBC Vietnam, and Ph.D. Le Thi Linh Trang.
The goal of the Brighter Path program is to reduce poverty in Vietnam through education and training. Starting in 2010, the program has provided fully-funded scholarships and essential skills training to 100 disadvantaged ethnic female students across the country.
The first 50 scholars of the program's first group have graduated from university and college and are actively contributing to sustainable improvements in their local communities. The program does not only directly improve the lives of these primary beneficiaries but improves their families and rural communities.