Canadian officials highly appreciate dynamism of Vietnam's economy
A Canadian official on May 27 emphasized that Vietnam is one of the economies with the largest trade openness in the world.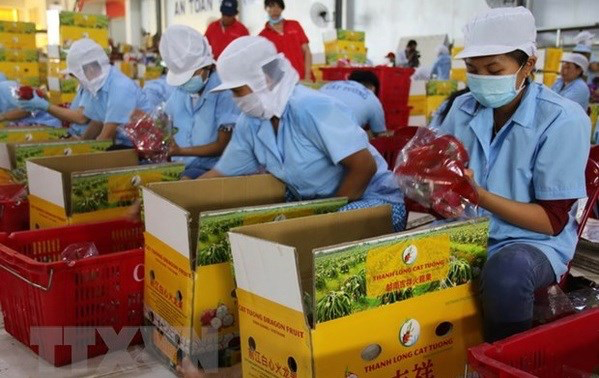 Vietnam has become the 10th largest export market of British Columbia. Photo: VNA
On May 27, the provincial government of British Columbia and the Asia Pacific Foundation of Canada (APFC) held a webinar titled "Doing business in Vietnam: Opportunities for British Columbia businesses within the framework of the Comprehensive and Progressive Agreement for Trans-Pacific Partnership (CPTPP)."
Presiding over the seminar, George Chow, British Columbia's minister of State for Trade, highly appreciated the dynamism of the Vietnamese economy, emphasizing that Vietnam is one of the economies with the largest trade openness in the world.
George Chow also affirmed the important position of Vietnam in the economic relationship of British Columbia.
In 2019, when the CPTPP officially took effect for Vietnam, this Southeast Asian country became British Columbia's 10th largest export partner, with a total export value of CAD 359 million (USD 296 million).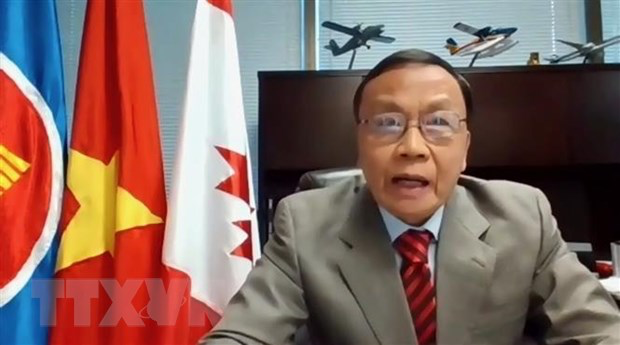 Consul General of Vietnam in Vancouver Nguyen Quang Trung participated and spoke at the webinar. Photo: VNA
The CPTPP has created favorable opportunities for Canadian businesses to access the Vietnamese market, export goods, and invest in many fields.
Speaking at the webinar, Vietnam's Consul General in Vancouver, Nguyen Quang Trung, highlighted the comprehensive cooperative relationship between Vietnam and Canada even during the Covid-19 pandemic.
However, Consul General Nguyen Quang Trung said that the level of economic cooperation between the two sides is still modest compared to the potential.
Nguyen Quang Trung highly appreciated that Canadian organizations with experience in business and investment in Vietnam attended this webinar. The organizations have provided objective information to British Columbia businesses and expect Canadian businesses of Vietnamese origin to be the bridge between businesses of the two countries.
The webinar brought a lot of specific information about the Vietnamese market, about the advantages that the CPTPP creates for Canadian businesses when doing business, exporting, investing in Vietnam.
The exchange and discussion between experts and businesses took place lively with topics such as the role of Canadian agencies in Vietnam, the export of goods and services (fruit export experience) and water purification technology.