M&A: Locals plan retail strategy with foreign companies
More local players are building partnership with foreign companies to develop their retail arm and potential of the local retail market in Vietnam through M&A field.
South Korea's largest supermarket chain E-mart is selling its retail store business in Vietnam to THACO Group after hitting road bumps to expand in the market. Accordingly, the local business will be converted to a franchise model managed by THACO, which will pay royalty fees to E-mart.
Since its debut in Vietnam in 2015, E-mart planned to open 10 hypermarkets within five years. At present, the retailer has only one hypermarket in Go Vap district of Ho Chi Minh City. The retailer failed to realise its expansion plans due to challenges in securing liscenses and development sites, according VIR.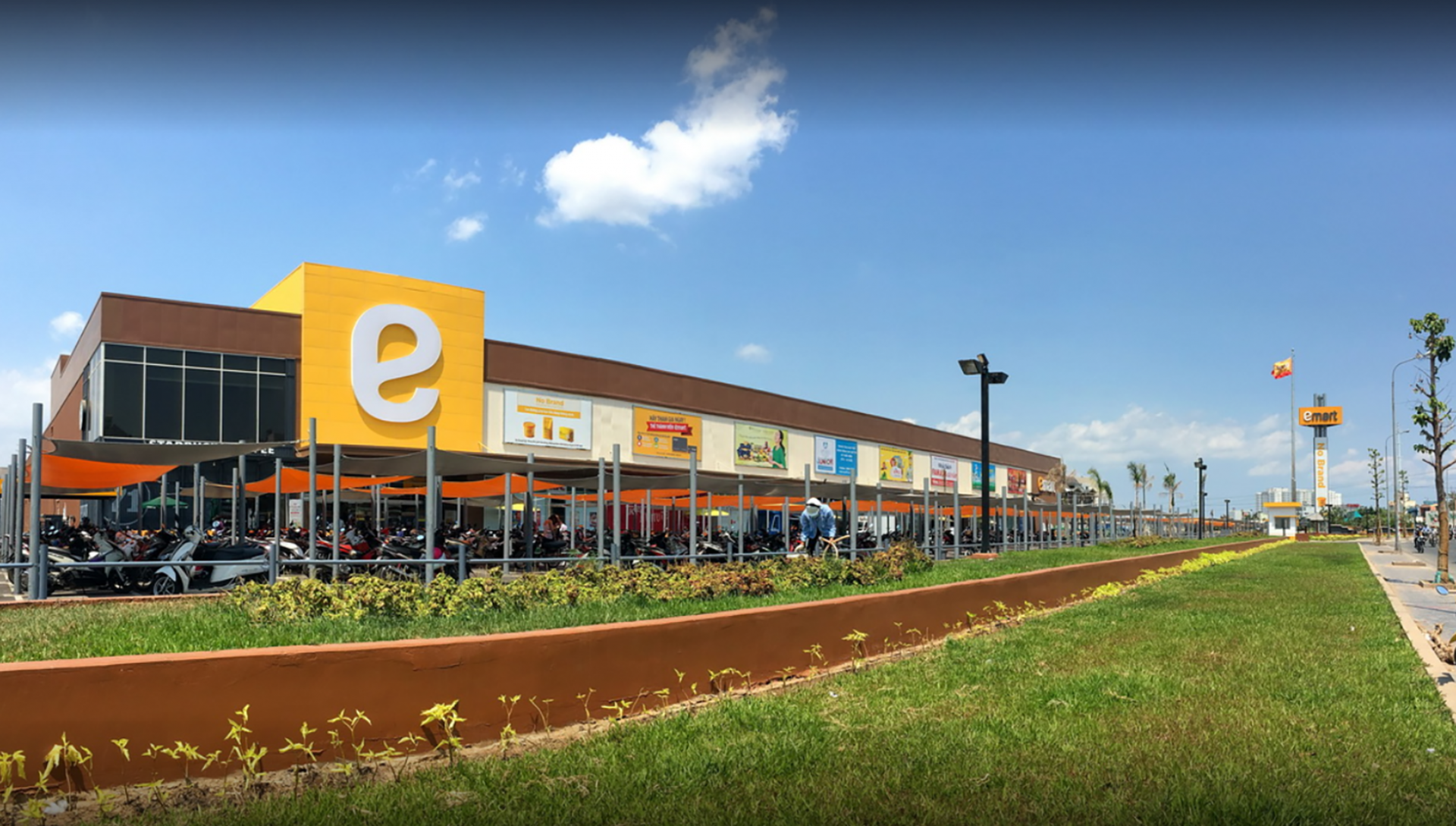 E-mart will sell its Vietnamese business to THACO (Photo: Vietnamnet)
Last year, E-mart was rumoured to pull out of Vietnam, its second major Asian market after China. However, general director of the Vietnamese arm Chun Byung Ki refuted the news.
However, the deal marks the withdrawal of the South Korean retailer from the Vietnamese market. At the same time, THACO Group makes deeper venture into the retail scene. THACO Group is one of the leading car manufacturers in Vietnam and the fourth-largest firm in the country. The group also owns a number of business sites and shopping malls.
E-mart expects that through the alliance, THACO can open over 10 discount stores in Vietnam by 2025.
In the past two months, Vietnamese conglomerate Masan Group has attracted over $800 million funding for its retail businesses just in the past two months. Alibaba Group Holding Ltd. announced that it is leading a $400 million investment in the retail unit of Masan Group Corp. A consortium led by Alibaba and Baring Private Equity Asia, is taking over a 5.5 per cent stake in The CrownX, which combines VinCommerce and Masan Consumer Holding.
The foreign investors are pinning their hope on Masan's retail businesses, which controls over half of Vietnam's retail market. Specifically, VinCommerce operates 2,300 convenience stores and supermarkets – and that's just offline. It has a vision to become an omni-channel operator, serving customers through both traditional bricks-and-mortar stores and emerging online channels to deliver new value to the market.
Meanwhile, Becamex IDC joined forces with Central Retail Vietnam to develop the GO! shopping mall in Ben Cat town of Binh Duong province.
Langlet Olivier Bernard, general director of Central Retail Vietnam said, "GO! shopping mall construction project at Ben Cat town has a scale of three floors with a planning area of three hectares, and total investment of $35 million. The malll will feature fashion business stores, dining areas, supermarket, and entertainment zones, thereby transforming the facade of the local retail sector and contributing to the economic and social development of Ben Cat Town in particular and Binh Duong province in general."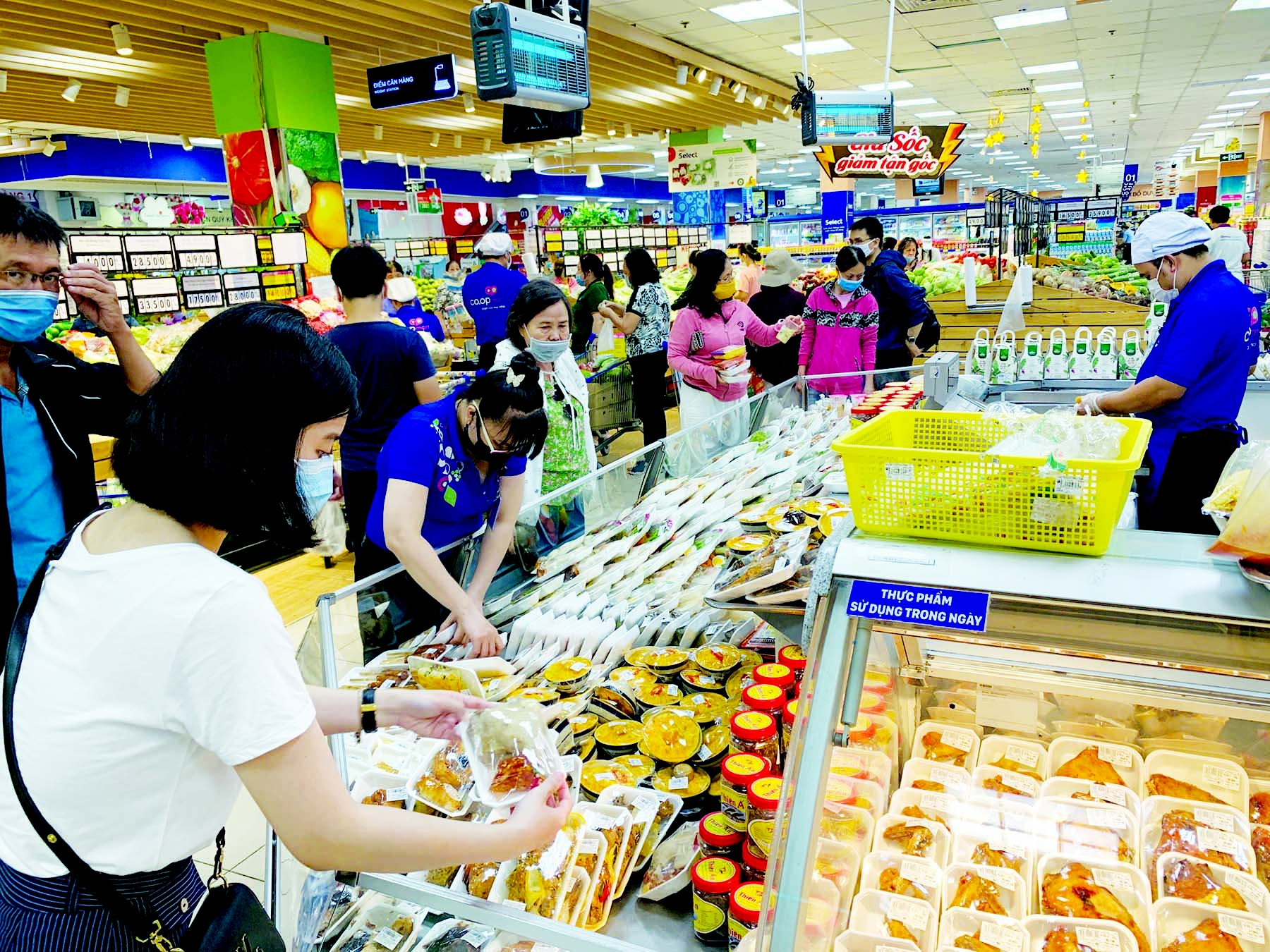 Photo: Vietnam Economic News
Indeed, Vietnam has witnessed the growing partnership of local and foreign partners to bet on the potential of the local retail market. Most recently, Japan's Sumitomo Corporation has joined forces with Vietnamese firm BRG Group to launch its third FujiMart supermarket in Hanoi. With extensive experience and strong financial capabilities, the Japanese group expects to contribute the growth of Vietnam's retail market.
Hopes for increased M&A deals in retail sector
Under the impact of the Covid-19 pandemic, small businesses are greatly affected due to lack of finance and output for their products. Therefore, large firms will continue to increase their market share by acquiring small businesses. M&A deals help them save time to establish a new legal entity and access an established workforce.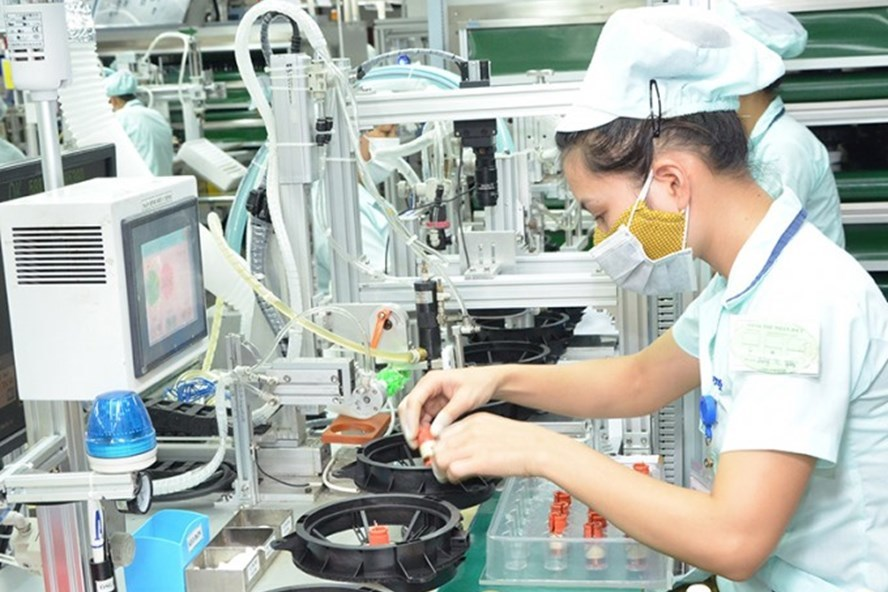 Photo: Vietnamnet
In addition, Vietnam remains an attractive destination for foreign investors in the medium and long term. Many major international brands have opened stores in Vietnam. Japanese clothing retailer, Uniqlo, announced expansion in the capital city with two new stores located at Vincom Center Metropolis and Aeon Mall Long Bien, after its first Hanoi store located at Vincom Center Pham Ngoc Thach in Dong Da District. Together with three stores in Ho Chi Minh City, the Japanese clothing retailer has six stores in Vietnam. Major Japanese retailer, Muji, which sells a wide variety of household and consumer goods, opened its first store in Ho Chi Minh City and is planning to open another in Hanoi.
The expansion of the retail network of international brands in Vietnam will boost the commercial real estate sector, said Neil MacGregor, managing director of Savills Vietnam.