China, Laos, Cambodia Commit to work closely with Vietnam at UN
During a recent meeting, the Vietnamese ambassador to UN Dang Hoang Giang and Chinese counterpart Zhang Jun, during which both sides shared their views and stances on a host issues at the organisation.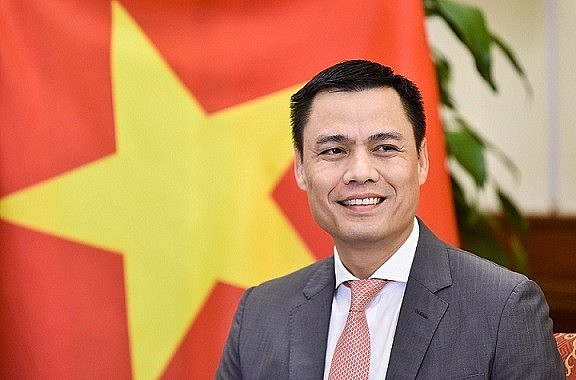 Ambassador Dang Hoang Giang. (Photo: Baoquocte)
Ambassador Dang Hoang Giang, Permanent Representative of Vietnam to the United Nations (UN), on March 10 had a meeting with his Chinese counterpart Zhang Jun, during which the two sides shared views and stances on many issues at the UN.
The two ambassadors affirmed that cooperative relations between Vietnam and China are developing strongly and more comprehensively both bilaterally as well as at regional and international forums. Senior leaders of the two countries have regularly held meetings and phone talks, according to VNA.
The Chinese Ambassador hailed the co-operation between the two countries at the UN Security Council over the past two years, stating that Vietnam has made constructive, balanced, and principled contributions to the common affairs of the UN and UN Security Council. He went on to thank the nation for supporting and sharing views with China on many important issues.
In response, Ambassador Giang expressed his gratitude to the northern neighbor for sharing and actively co-operating the country to fulfill its role as a member of the UN Security Council for the 2020-2021 term.
The diplomat said he looks forward to receiving more support from the Chinese delegation and Ambassador Zhang as well to jointly develop the comprehensive strategic co-operative partnership between the two countries based on mutually-beneficial cooperation.
This could contribute to helping Vietnam make greater contributions to the UN's common agenda, including the implementation of the Sustainable Development Goals and response to climate change, VOV cited.
Previously, after arriving in New York, starting his tenure as Permanent Representative of Vietnam to the UN in February, Ambassador Dang Hoang Giang met with Ambassador Anouparb Vongnorkeo, Permanent Representative of Laos to the UN, and Ambassador Sovann Ke, Permanent Representative of Cambodia to the UN.
At the meetings, the ambassadors of Laos and Cambodia affirmed their respect for the good traditional friendship with Vietnam and expressed their willingness to work closely with the Vietnamese Ambassador in the coming time.
Giang thanked and proposed Laos and Cambodia to work closely with Vietnam to promote common interests at the UN, helping to strengthen the relations between Vietnam and the two countries as well as enhancing the role of ASEAN at this important global multilateral forum.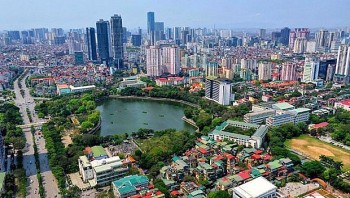 National
Vietnam News Today (Jan. 29): Quang Ninh: Cross-border trading with China resumed after Tet; Hanoi in the world's top three culinary destinations: Tripadvisor; Intertwined opportunities, challenges for Vietnam's economy in 2023; Supermarkets, traditonal markets gradually resume normal operations amid abundant supply.