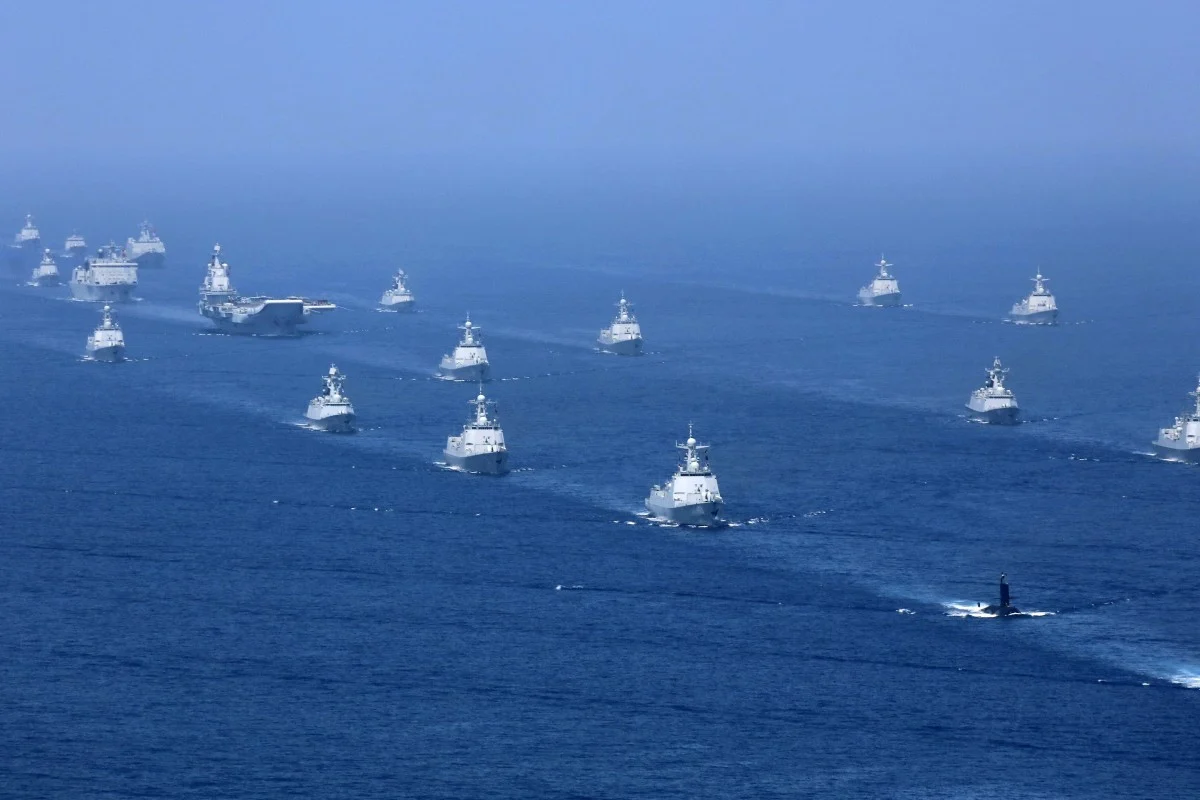 Chinese warships pictured on a 2018 exercise in the South China Sea. Photo: AP
SCMP cited China's announcement on a drill in theSouth China Seaor Bien Dong Sea after it was reportedly to plan a separate exercise in the Yellow Sea. The drills held amidst ongoing tensions with the US, which is conducting a series of exercises in the region, and on Friday the USS Ronald Reagan and its carrier strike group returned to the South China Sea for a series of air defense exercises after a joint drill with Japan.
The US Navyalso sent a destroyer, the USS Mustin, through the Taiwan Strait following the exercise with Japan in what America said was a demonstration of its commitment to a "free and open Indo-Pacific".
This week CNN also broadcast rare footage provided by the US Navy showing a reconnaissance plane flying over the South China Sea.
The PLA's Eastern Theatre Command said on Wednesday that the military was on "high alert" to protect China's territorial integrity and sovereignty, and monitor US activity.
Meanwhile, it is reported that China has recently deployed fighter jets and an H-6J bomber to Vietnam's Phu Lam (Woody) Island, the largest island in Hoang Sa (Paracel) archipelago in early August.
In 2012 it established the so-called Sansha City on Woody Island, which also covers several island groups and atolls in the South China Sea including the Paracel Islands, the Spratly Islands and the Scarborough Shoal, Vnexpress reported.
China's deployment of weapons and fighter aircraft to Hoang Sa (Paracel) archipelago is not only a violation of Vietnam's sovereignty but also further exacerbates the situation in Bien Dong Sea, said Foreign Ministry spokesperson Le Thi Thu Hang at a regular press briefing in Hanoi on August 20.
China has stepped up the number of drills in the region in recent months.
On Friday, the PLA said it would stage an exercise off the cities of Qingdao and Lianyungang starting on Saturday and finishing on Wednesday. The exercise follows two live-fire drills in the East China Sea earlier this month.
The exercise follows the joint US-Japanese exercise involving the Ronald Reagan strike group, Japan's Ikazuchi destroyers and two US B-1B bombers.
Shanghai-based military expert Ni Lexiong said China wanted to send a strong signal to the US, adding: "We are also preparing ourselves for potential wars in the future."
Lyan Vu