Promoting Substantive And Effective Code of Conduct in The South China Sea
The promotion of the Code of Conduct in the South China Sea (COC) between ASEAN and China is of great significance to maintain peace at sea and promote mutually beneficial cooperation.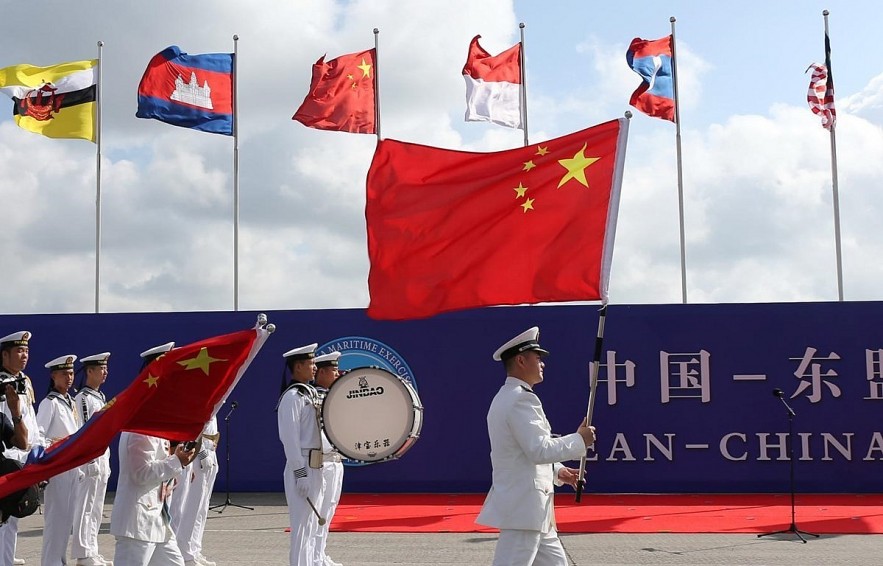 ASEAN and China have resumed negotiations on COC (Photo: VNA)
In accordance with international law
The early promotion of COC has been repeatedly mentioned by Vietnamese leaders and international scholars and press in the context of complicated border issues in the South China Sea (also known as the Bien Dong Sea in Vietnamese).
When receiving Chinese State Councilor and Foreign Minister of China Wang Yi on his visit to Vietnam on Sept. 11 and chairing the 13th Meeting of the China-Vietnam Steering Committee for Bilateral Cooperation, Prime Minister Pham Minh Chinh emphasized the importance of the COC, promoting substantive and effective COC negotiations in accordance with international law and the 1982 United Nations Convention on the Law of the Sea (UNCLOS).
At the Special Meeting of Foreign Ministers of ASEAN-China to celebrate the 30th Anniversary of the Dialogue Relations (1991-2021) held in June 2021, ministers from ASEAN countries and China all affirmed that maintaining a peaceful, secure, stable environment in the region, including in the South China Sea, was common concerns and interests of all countries. The ministers agreed to resume COC negotiations.
At the meeting, the Vietnamese Minister of Foreign Affairs Bui Thanh Son affirmed that Vietnam would continue to work with ASEAN countries and China to fully and effectively implement the Declaration on the Conduct of Parties in the South China Sea (DOC) and develop an effective COC in accordance with international law and UNCLOS.
In an interview about the results of the 54th ASEAN Foreign Ministers' Meeting (AMM 54) and related meetings in August, Vietnamese Deputy Foreign Minister Nguyen Quoc Dung said China accepted to build a COC in accordance with international law and UNCLOS. That view will guide the COC negotiation process in the coming time.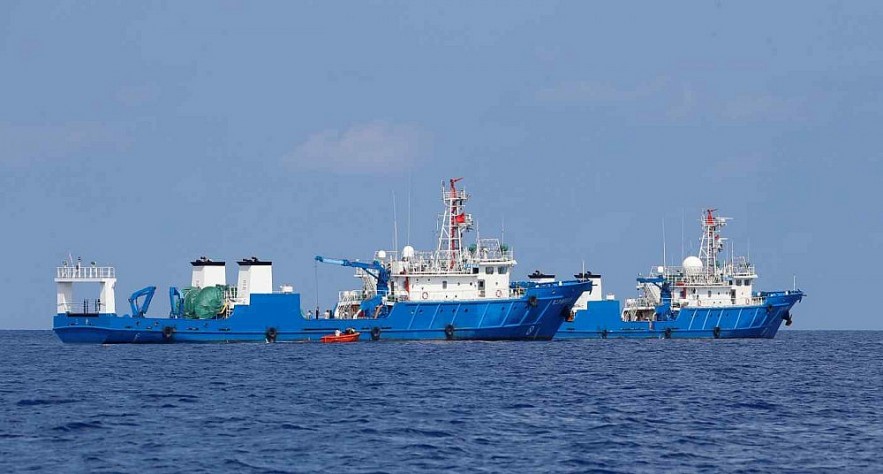 Chinese ships on the South China Sea (Photo: Baoquocte)
Good management of behaviors and risks
Former Deputy Minister of Foreign Affairs Ho Xuan Son, who has worked with border issues for nearly 40 years, said that Vietnam's maritime border issue was complicated. Although it seems calm on the surface, in fact, the sea sees many worrying activities, notably the island-building and embellishment that stirred up public opinion.
Vietnam's common policy is to uphold its territorial sovereignty and national interests at sea, strive to maintain peace and stability at sea, use peaceful means and dialogue with relevant parties to resolve disputes, disagreements, and arising issues in accordance with international law, especially UNCLOS and DOC. At the same time, the country deploys mutually beneficial cooperation in areas that do not affect the sovereign position of each party. Ho Xuan Son emphasized that the promotion of COC is of great importance.
Sharing the same view, former Deputy Foreign Minister Pham Quang Vinh said that the road to an effective COC was certainly difficult, therefore, it was necessary to hold more dialogue and exchange, and at the same time, well implement the DOC, UNCLOS, and international law.
According to Pham Quang Vinh, COC must be based on international laws, UNCLOS, and provisions in DOC. Together with that, it has to learn from experience in implementing DOC for the past two decades to better manage behaviors and risks, avoid complicated situations arising. A COC must meet all those requirements to be considered substantive and effective
The former deputy foreign minister also said: "We must have stability, trust, and compliance with international laws at sea to effectively negotiate COC."
ASEAN and China reached an agreement on a draft to negotiate the COC at the ASEAN-China Ministerial Meeting held on the sidelines of the AMM in Singapore. The draft was not published on ASEAN's official website but was quoted by Prof. Carl Thayer, an Australian expert on Vietnam and the South China Sea, in an article named "A Closer Look at the ASEAN-China Single Draft South China Sea Code of Conduct."
Accordingly, an activity monitoring mechanism has been proposed but only its general terms are mentioned. The mechanism is supposed to monitor COC implementation, but no punishment is stated if a party breaches the Code.
The mechanism was mentioned in an article on the East Asia Forum. Aristyo Rizka Darmawan, lecturer in International Law at the Center for Sustainable Ocean Policy, University of Indonesia, whether the COC is legally binding or not, it is crucial to develop monitoring and compliance mechanisms to ensure its effectiveness.
The success of the COC must be measured by the extent to which the parties comply. The COC may establish a competent authority to collect relevant information. This independent body will need to include representatives of all parties to enhance credibility. It needs to regularly report on COC compliance.
According to Aristyo Rizka Darmawan, the COC should also introduce a dispute settlement mechanism. Disputes should be anticipated and resolved based on the interpretation of the COC, or application of agreed obligations.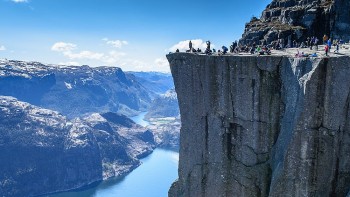 Travel
The Sverd I Fjell, an prominent monument created be the Norwegian sculptor Fritz Røed, are giant swords in stone located in Hafrsfjord, a suburb of the city of Stavanger in Norway.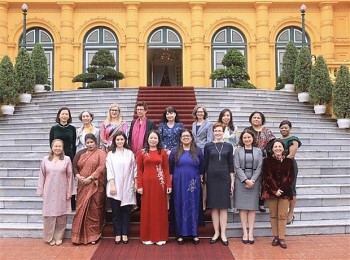 Viet's Home
Vice President Vo Thi Anh Xuan has urged female foreign ambassadors and chargés d' affaires to further contribute to facilitating travelling and trading between Vietnam and other countries.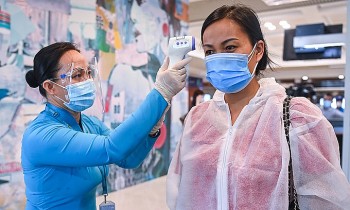 National
Vietnam News Today (October 20): Vietnam adds 3,034 Covid-19 cases to national infection tally; HCM City enhances cooperation with China's Shanghai; Thirty-two localities declare Covid-19 risk levels; Transport ministry mulls letting the unvaccinated fly.