The Philippines government has filed a diplomatic protest to Beijing on August 21 over the Chinese Coast Guard's move to confiscate equipment used by Filipino fishermen in the disputed Bien Dong Sea, reported by SCMP.
According to that, the confiscation of fish-aggregating devices in the Scarborough Shoal occurred in May, the Philippine Department of Foreign Affairs said in a statement Thursday. The Philippines "also resolutely objected" to China continuing to issue radio challenges to Philippine aircraft patrolling over the disputed waters.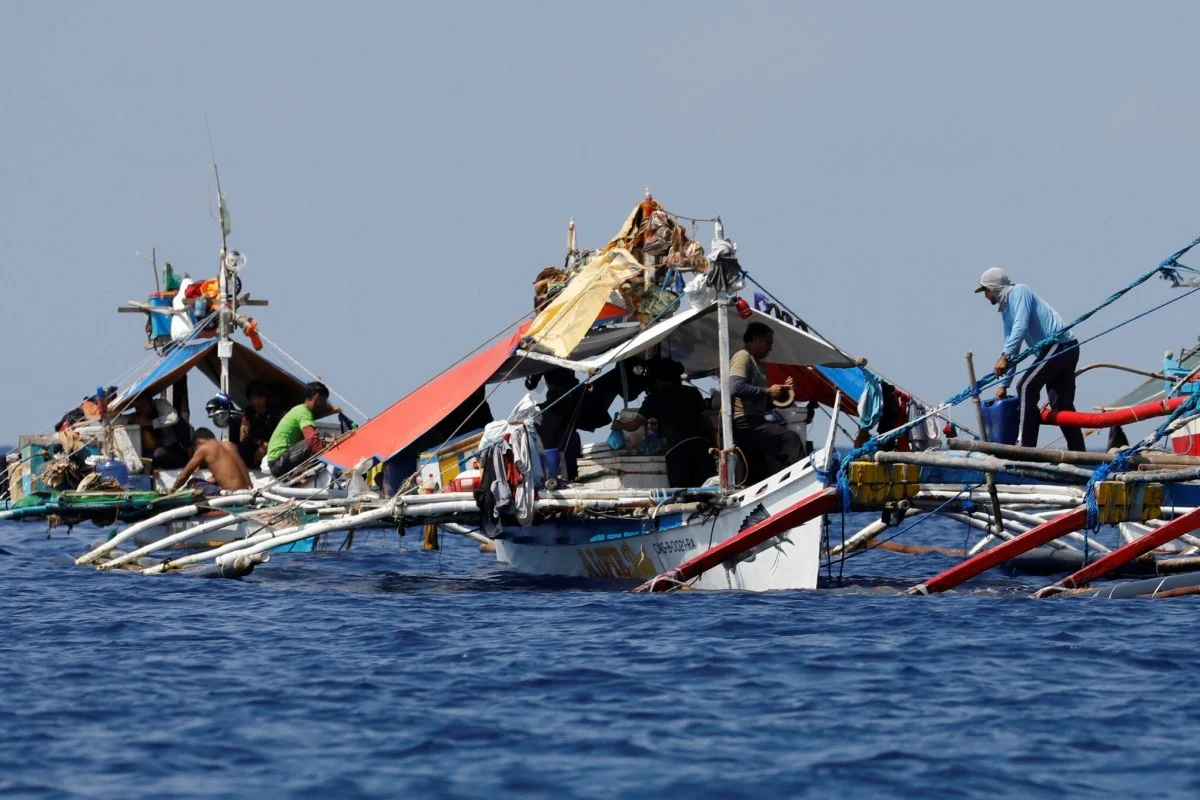 Filipino fishermen at the disputed Scarborough Shoal. File photo: Reuters
A Chinese government spokesperson responded Friday that its coast guard was enforcing the law in Chinese waters, and that the Philippine aircraft had harmed China's sovereignty and threatened its security, according to Washington Post.
"China urges the Philippines to immediately stop its illegal and provocative activities," foreign ministry spokesperson Zhao Lijian said at a daily briefing in Beijing.
Although The Philippines did not give immediately details on the confiscation, the devices, locally called "payaos", were allegedly seized after they had been set up by Filipino fishermen in the disputed Scarborough Shoal off the northwestern Philippine province of Zambales. This is also the latest territorial spat between two countries in Bien Dong Sea this May.
Scarborough Shoal, one of several reefs controlled by China, is one of the region's richest fishing grounds and a flashpoint between the two countries, 240 kilometers (150 miles) west of the Philippines' main island of Luzon, according to AFP.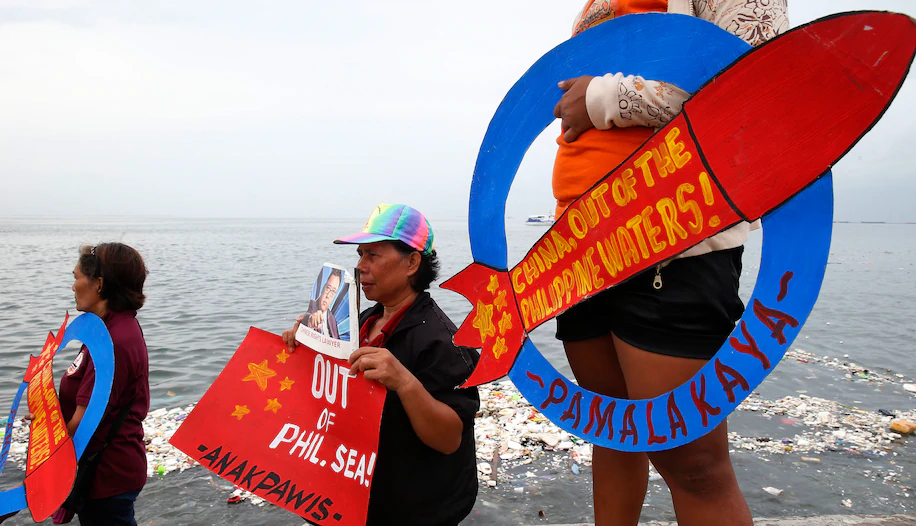 The Filipino protest against Chinese seizure. Photo: AFP
China seized the shoal after a tense sea standoff in 2012, and the Philippines brought its disputes to international arbitration the following year. The tribunal in 2016 invalidated China's claims to virtually the entire Bien Dong Sea, but Beijing continues to ignore and defy the decision, according to SCMP.
In July 2016, soon before President Rodrigo Duterte assumed power, the court ruled in favor of Manila and against Beijing's claim to the shoal. Neither the nine-dash line nor the "historic rights" argument was supported under the U.N. Convention on the Law of the Sea (UNCLOS), according to the landmark ruling that assessed whether they were accorded with international law. However, China rejected the verdict, reported Bernalnews.
The relations calmed under President Rodrigo Duterte throughout the meetings in search of trade and investment. This latest action has raised aggressive tensions between the Philippines and China after a twin diplomatic protests in April against perceived aggressive actions by China, including Beijing's unilateral creation of two new administrative districts in the Bien Dong Sea.
US Secretary of State Mike Pompeo has accused China of taking advantage of the intense preoccupation of governments over the pandemic to advance its territorial claims. Last month, the US government rejected nearly all of Beijing's Bien Dong Sea claims and in effect sided with the Philippines, Vietnam, Malaysia, Indonesia and Brunei in each of their territorial spats with Beijing, according to SCMP.
Janet Dang