China wins a seat on UN human rights council despite opposition from activist groups
China won a seat on the United Nations's premiere human rights body for three year terms (2021 – 2023) on October 13 despite opposition from activist groups, The Associated Press reported.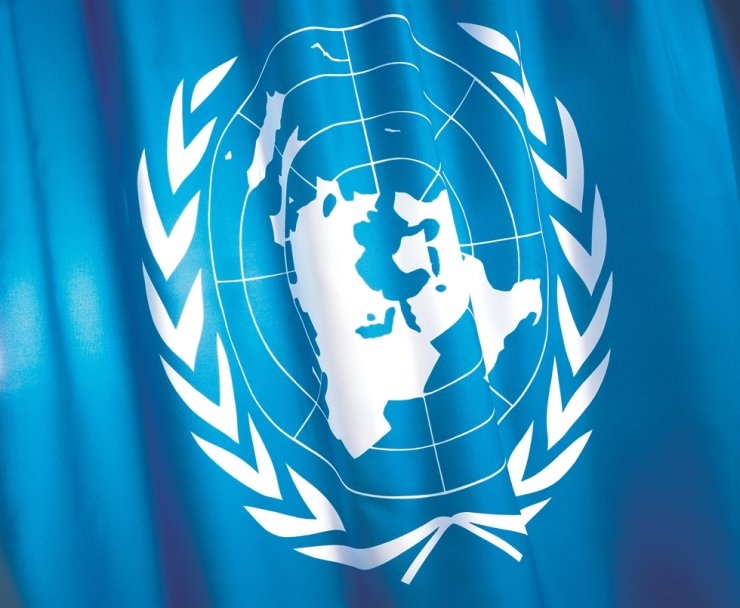 Source: Gettyimagesbank
The UN General Assembly voted to elect a new tranche of 15 Human Rights Council (HRC) members, including China, Cuba and Russia.
Russia and Cuba were running unopposed, but China and Saudi Arabia were in a five-way race in the only contested race for seats on the Human Rights Council.
China secured the last of the five spots as Saudi Arabia failed to cross the needed vote threshold.
In secret-ballot voting in the 193-member UN General Assembly on that race, Pakistan received 169 votes, Uzbekistan 164, Nepal 150, China 139 and Saudi Arabia just 90 votes.
Despite announced reform plans by Saudi Arabia, Human Rights Watch and others strongly opposed its candidacy saying the Middle East nation continues to target human rights defenders, dissidents and women's rights activists and has demonstrated little accountability for past abuses, including the killing of Washington Post columnist and Saudi critic Jamal Khashoggi in the Saudi consulate in Istanbul two years ago.
Last week, a coalition of human rights groups from Europe, the United States and Canada called on UN member states to oppose the election of China, Russia, Saudi Arabia, Cuba, Pakistan and Uzbekistan, saying their human rights records make them ''unqualified.''
Human Rights Watch pointed to an unprecedented call by 50 UN experts on June 26 for ''decisive measures to protect fundamental freedoms in China,'' warning about its mass rights violations in Hong Kong and Tibet and against ethnic Uighurs in the Chinese province of Xinjiang as well as attacks on rights defenders, journalists, lawyers and government critics. Their call was echoed by over 400 civil society groups from more than 60 countries.
Of the four winners of seats in the Asia-Pacific group, China got the lowest vote.
Asked about preventing countries with abysmal rights records from serving on the HRC, UN spokesman Brenden Varma demurred, saying the responsibility for upholding human rights rests primarily with individual nations.
He added, however, that HRC membership comes with a duty to uphold high human rights standards.
Under the HRC's rules, seats are allocated to regions to ensure geographical representation.
Except for the Asia-Pacific contest, the election of 15 members to the 47-member HRC was all but decided in advance because all the other regional groups had uncontested slates.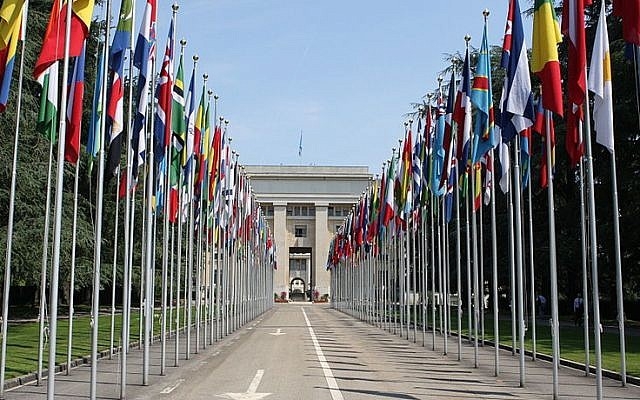 The Palace of Nations in Geneva, Switzerland, home of the UN Human Rights Council (CC BY-SA Henry Mühlpfordt/Wikpedia)
Four countries won four African seats: Ivory Coast, Malawi, Gabon and Senegal. Russia and Ukraine won the two East European seats. In the Latin American and Caribbean group, Mexico, Cuba and Bolivia won the three open seats. And Britain and France won the two seats for the Western European and other groups.
All UN member states are eligible to sit on the HRC where terms last for three years.
Human Rights Council spokesman Rolando Gomez said when the newly elected members start their three-year terms in January, 119 of the 193 UN member States will have served on the council, reflecting its diversity and giving the council ''legitimacy when speaking out on human rights violations in all countries.''
''If a State thinks they can conceal the human rights violations they may have committed, or escape criticism by sitting on the Human Rights Council, they are greatly mistaken,'' Gomez said.
The UN Human Rights Council is an inter-governmental body "responsible for the promotion and protection of all human rights around the globe."
While all countries at the UN take part in the work of the Human Rights Council, only some states can make decisions; these are the 47 countries elected directly to serve on the Human Rights Council.
The Human Rights Council makes sure that all people understand their rights; makes sure that all people have the same rights; checks what governments do to protect the rights of people in their countries; checks if governments do what they agreed on at the United Nations and ultimately helps people whose rights were taken away./.