Vietnam pays special attention to preventing human trafficking and supporting victims
Over the past several years, Vietnam has fine-tuned its legal system, strengthened communications to raise public awareness, and strengthened international cooperation in anti-trafficking.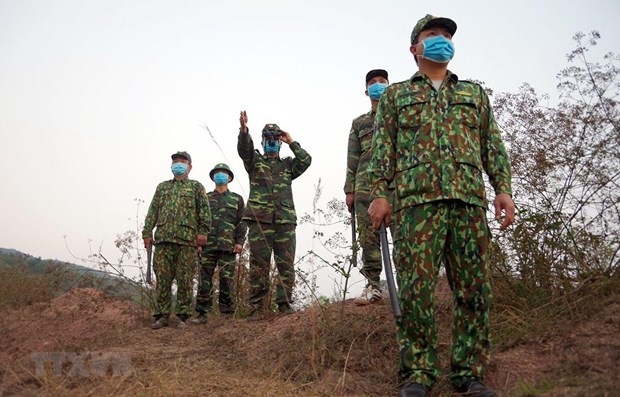 Soldiers of A Pa Chai border guard post in Dien Bien province patrol border crossings (Photo: VNA)
Human trafficking is a tragic crime and a headache for in many countries including Vietnam. It violates human rights and does serious harm to victims' physical and emotional health and to the security and order of many countries. Over the past several years, Vietnam has fine-tuned its legal system, strengthened communications to raise public awareness, and strengthened international cooperation in anti-trafficking.
The US State Department recently released its 2019 Trafficking in Persons Report, placing Vietnam on the Tier 2 Watch List with the report's unobjective and inaccurate assessment failing to acknowledge Vietnam's tremendous efforts in fighting human trafficking.
The TIP report says Vietnam has not met all of the minimum criteria for reducing human trafficking but has made considerable efforts.
According to the report, identification of and support for victims remain ineffective and there is lack of coordination between agencies and inconsistency among provincial leaders, making the fight against human trafficking more difficult.
Many employers, intermediaries, or unlicensed recruiters collected recruitment fees much higher than the stipulated level. The government has not reported any investigation or prosecution of government officials who have violated the law despite the availability of reports on their involvement in human trafficking.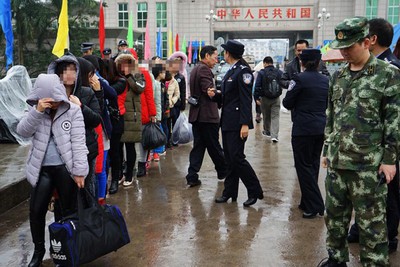 Vietnam's tireless efforts to fight human trafficking. Illustrative image
Progress against human trafficking undeniable
Assessment of an issue needs to be based on accurate, verified information. Otherwise it could adversely affect bilateral ties and cause misunderstandings that hostile forces may use to misrepresent the situation in Vietnam.
The Vietnamese Party and State have paid special attention to preventing, detecting, and punishing human traffickers as well as supporting victims.
The Vietnamese government promotes legal, safe, and orderly migration and resolutely fights illegal migration and human trafficking by issuing and enforcing several policies in this regard. These include the Law on Anti-Trafficking of Humans, the revised 2017 Criminal Code, and Government Decree 62 which stipulates criteria for identifying trafficked victims and measures to protect victims and their relatives.
On March 22, the Prime Minister approved a plan to implement the Global Compact on Safe, Orderly, and Regular Migration. The plan outlines ways to improve the management of migration and protect legitimate rights and interests of migrants.
Vietnam is working on a Program on Anti­-Trafficking of Humans for the 2021-2025 period to realize its goal of reducing human trafficking and protecting victims of human trafficking.
The country has strengthened international cooperation in fighting human trafficking and promoted the role of representative agencies overseas in identifying and rescuing victims, protecting victims' legitimate rights, and repatriating trafficked Vietnamese citizens. Human trafficking is a global threat. Vietnam acknowledges some shortcomings in conducting the fight, but its efforts to fight human trafficking are undeniable./.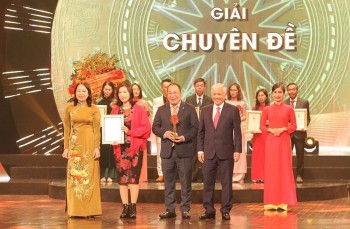 Overseas Vietnamese
VietnamTimes (Viet Nam Union of Friendship Organizations) is a reliable address for overseas Vietnamese to quickly and objectively update political, economic, cultural, and social news. The agency has created a helpful forum and connection between expatriates and the motherland.