China Wishes to Deepen Cooperation, Handle Disagreements with Vietnam
China wishes to join Vietnam in enhancing political trust, deepening win-win cooperation, and satisfactorily handling disagreements, Foreign Minister Wang Yi told his Vietnamese counterpart Bui Thanh Son in Myanmar on July 4.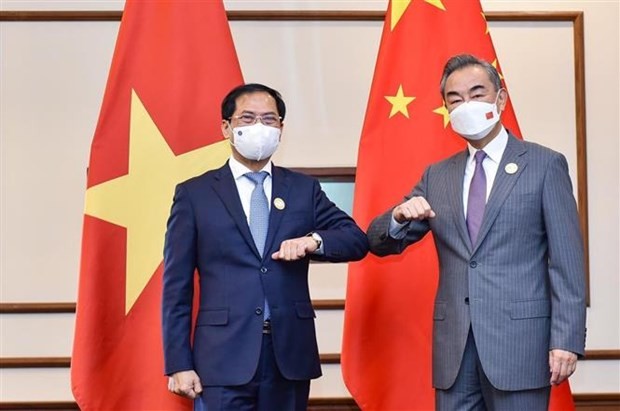 FM Son (L) meets Chinese State Councilor and Foreign Minister Wang Yi. Photo: VNA
At a meeting on the sidelines of the seventh Mekong-Lancang Cooperation (MLC) Foreign Ministers' Meeting, Foreign Minister Wang Yi, who is also a State Councilor, affirmed China attaches great importance to consolidating and developing the comprehensive strategic cooperative partnership with Vietnam, VOV reported.
China is willing to coordinate and promote high-level exchanges and contact with Vietnam in the coming time through many flexible forms, he said.
He reiterated China's consistent policy of opening the market to import high-quality goods from countries in the region, especially from ASEAN countries, including Vietnam. He appreciated the role Vietnam plays in the global supply chain, and said China desires to coordinate with Vietnam in economic, trade and investment cooperation to ensure the stability of the global supply chain.
Meanwhile, Minister Bui Thanh Son affirmed that the Party and State of Vietnam consistently attach great importance to developing friendship and cooperation relations with China.
He suggested that China continue to create favourable conditions for Vietnamese goods, especially agricultural and aquatic products, to be exported to China, and to transit China to third countries.
He also suggested that the two sides maintain close coordination in Covid-19 prevention and control, soon resume commercial flights between the two countries, and speed up the connection of road and rail transport infrastructure in the border to facilitate people's travel.
Both FMs discuss bilateral, regional and international issues of mutual concern.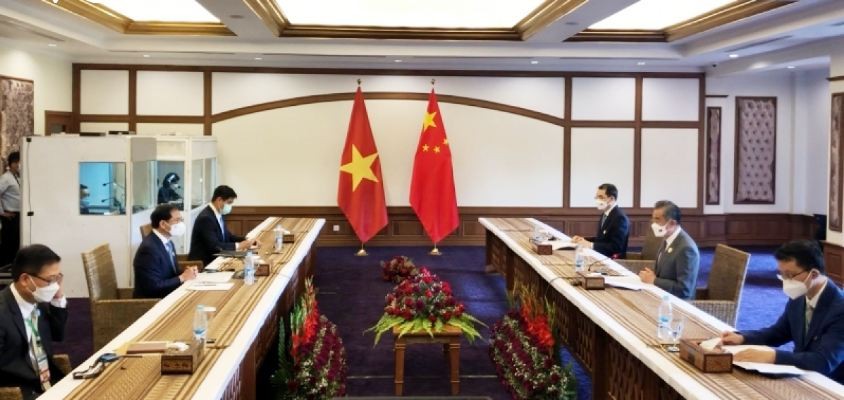 Both FMs discuss bilateral, regional and international issues of mutual concern. Source: VOV
With regard to the East Sea issue, Son said the two sides should continue to well implement agreements and high-level common perceptions, and respect each other's legitimate interests in accordance with international law including the 1982 United Nations Convention on the Law of the Sea (UNCLOS).
He also proposed the two sides fully and effectively implement the Declaration on the Conduct of Parties in the East Sea (DOC) and strive to soon achieve a substantive, effective Code of Conduct in the waters in accordance with international law, so as to jointly maintain peace, stability and freedom of navigation in the East Sea.
The two FMs also exchanged views on regional and international issues of mutual concern.
FM Bui Thanh Son led a Vietnamese delegation to the seventh MLC Foreign Ministers' Meeting that was held in Bagan, Myanmar.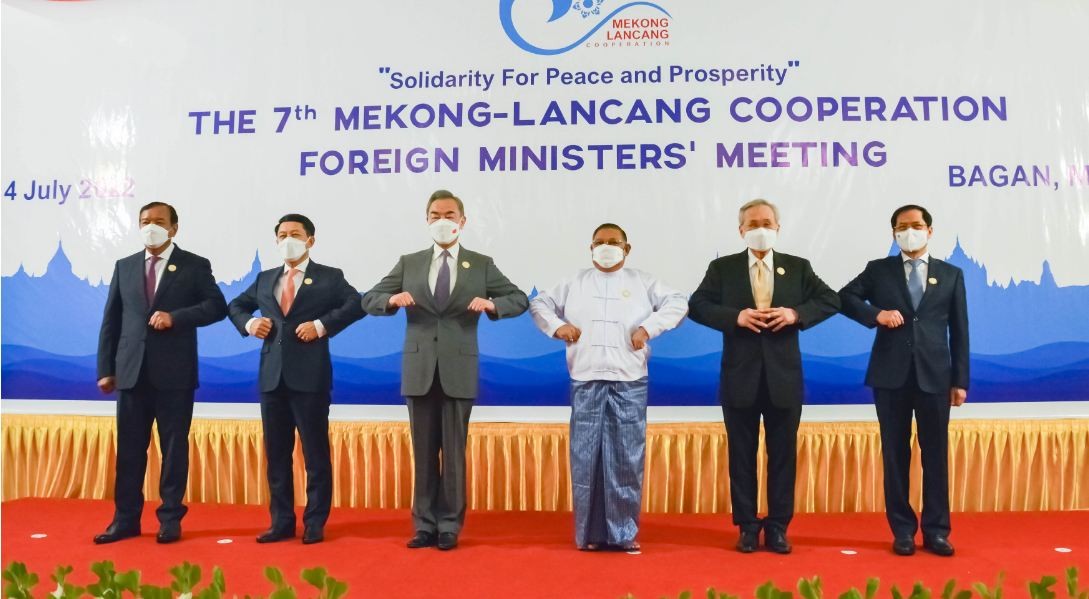 The 7th Mekong-Lancang Cooperation (MLC) Foreign Ministers' Meeting on July 4, 2022. (Photo: VOV)
The seventh MLC FMM was followed by the unveiling ceremony of MLC National Coordination Unit (Myanmar) Building and a short video presentation on the history of Bagan.
Son on Sunday met with his Lao, Thai, and Cambodian counterparts as they are attending the meeting.
Two-way trade between Mekong countries and China reached nearly USD 400 billion in 2021, up 23% over 2020.
Founded in 2016, the MLC consists of six member countries, namely Thailand, China, Cambodia, Laos, Myanmar, and Vietnam.
The Lancang River originates on the Qinghai-Tibet Plateau in southwestern China. It is called the Mekong River as it flows through the other five countries before emptying into the sea.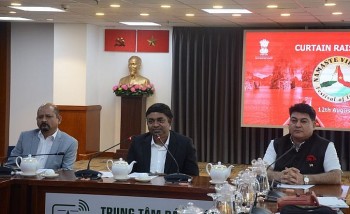 Handbook
The First Namaste Vietnam Fest will be held to mark 75 years of Indian Independence and the 50th anniversary of the establishment of Vietnam-India diplomatic ties (1972 – 2022).