Chinese ambassador: China could consider reopening a consulate if US is ready
China could consider reopening a consulate and allowing American journalists back to the country if the United States is ready, according to China's ambassador to Washington, Cui Tiankai.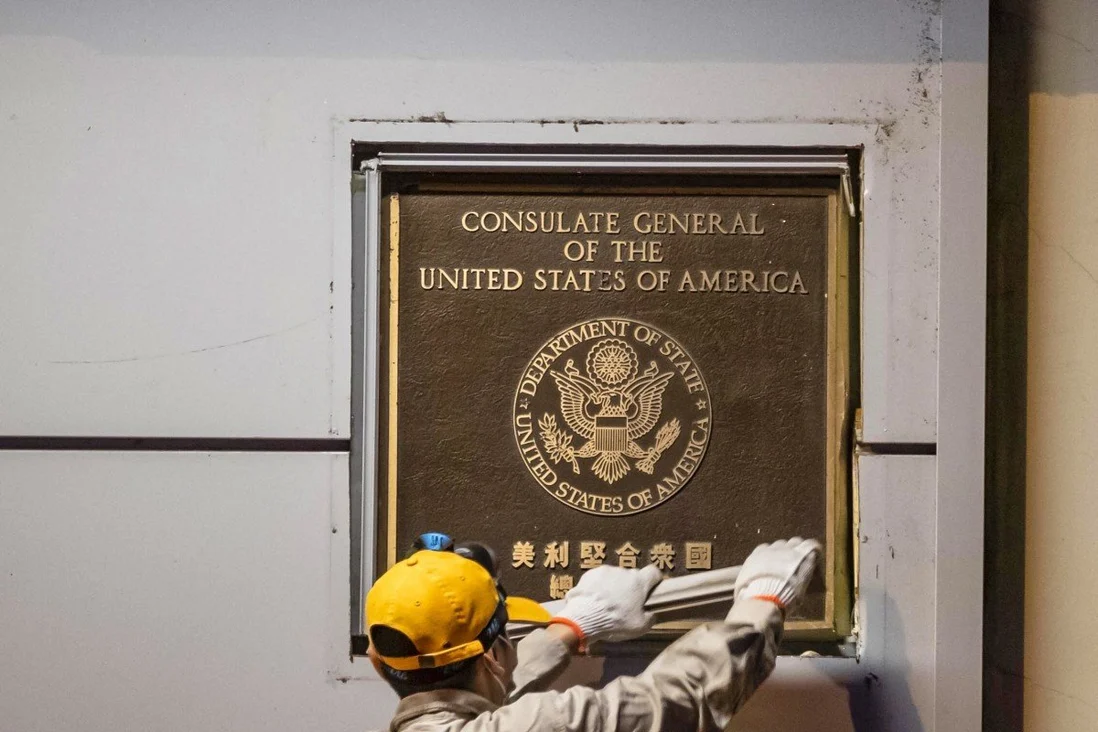 The US consulate in Chengdu was told to close this year in response to a similar order against the Chinese consulate in Houston. Photo: EPA-EFE
China could consider reopening a consulate and allowing American journalists back to the country if the United States is ready, according to China's ambassador to Washington, Cui Tiankai.
But Cui said everything rested on whether US president-elect Joe Biden's intention was to contain China.
"We did not initiate the closing of the consulate. We were not the first one to ask foreign journalists to leave the country. We did all these things in response to actions taken by the United States," Cui said at an annual conference held by the Washington-based Institute for China-America Studies.
"So if the US government is ready to reverse the course, we're ready to look at it," he was cited by the South China Morning Post as saying.
In July, Beijing ordered the US consulate in Chengdu to close and accused American personnel of interfering in the country's domestic affairs. It came after the forced closure of the Chinese consulate in Houston over accusations of espionage. Closing down a foreign diplomatic mission is seen as an escalation of tension between countries.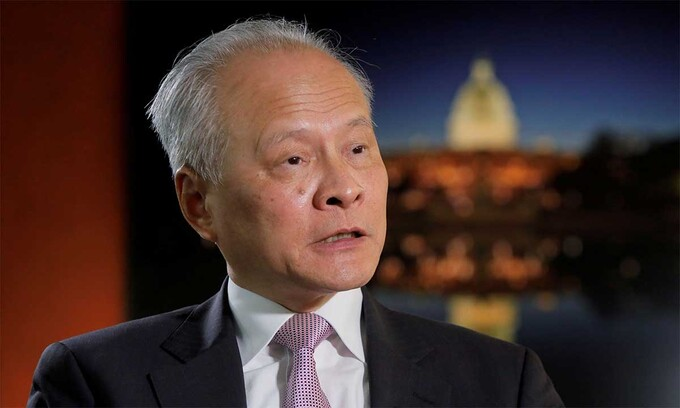 China's ambassador to Washington, Cui Tiankai, in an interview with Reuters on November 6. Photo: Reuters.
Cui, who has been in his post since 2013, said Beijing and Washington "stand to gain from cooperation and lose from confrontation" and "cooperation is the only right choice for both countries".
Asked when Chinese President Xi Jinping and Biden would meet, Cui said "it may be too early to talk about the schedule for our leaders next year" because of the coronavirus pandemic. Cui said that in any case the key issue was the nature of the US policy towards China. "If it's a policy of kind of containment or kind of forming a so-called united front against China, then whether it's unilateral or multilateral, the difference is only if you are digging the trap yourself or you are digging the trap with your friends. It makes no real difference," he said, adding that the US' relationship with some of its allies "cannot go back to the past".
He also hoped the staff of the incoming Biden administration would have a good understanding of today's China.
"What is causing this lack of understanding is insufficient genuine will to acquire such understanding. And honestly, some of my American colleagues, they still are not ready to have genuine mutual respect. Without mutual respect, you can never acquire very good mutual understanding," Cui said.
Meanwhile, in an article by the China-United States Exchange Foundation's website China-US Focus, former foreign vice-minister He Yafei said the two countries should seize the chance to resume dialogue and ease tension. "As things stand now, it's premature to restart strategic dialogue," He said.
"But it's possible for both sides to engage and converse in relevant areas and take measures to rebuild confidence and trust in tandem with Biden's taking office," he said, referring to pandemic controls and mitigation, economic and trade ties, financial cooperation, cybersecurity and military crisis control./.
In July, China ordered the United States to close its consulate in Chengdu in response to a US order for China to shut its Houston consulate, where staff packed up belongings watched by jeering protesters amid a sharp deterioration in relations between the world's two largest economies.
The order to close the consulate in Chengdu, a city in southwestern China, continued Beijing's recent practice of like-for-like responses to Washington's actions.
Beijing had threatened retaliation after the Trump administration gave it 72 to vacate its consulate in the Texas city, and had urged Washington to reconsider.
US Secretary of State Mike Pompeo said the consulate had been "a hub of spying and intellectual property theft" and Washington and its allies must use "more creative and assertive ways" to press the Chinese Communist Party to change its ways, according to Reuters.